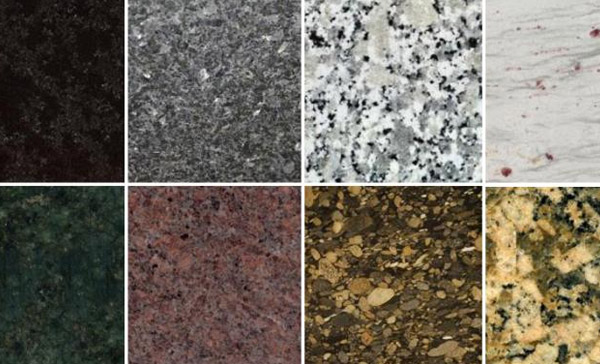 India holds one of the world's largest reserves of usable natural stones, i.e., dimensional stones like marble, sandstone, slate and granite. Among all these, Indian granite is one such stone, which is in huge demand all across the world. Available in multiple colors and patterns, granite bears some really impressive properties that altogether make it a great choice for residential and commercial projects, landscape designing, and creating counter tops, vanity tops and monuments. To name a few of these include hardness, durability, resistance to acidic and alkaline environment, and ability to withstand extreme high and low temperatures. Further, icing on the cake is convenience in cleaning granite along with hassle-free and low-cost maintenance.  
Widely employed in the construction sector, granite is used in flooring, wall cladding, and making staircases, window sills and pavements. This hard-wearing stone also has exceptional ability to take polish and thus, used to create imposing granite monuments, both for interior and exterior applications.
In terms of color and pattern, more than 200 varieties of granite are available in India. Moreover, each of this granite variant is further processed to produce different finishes to suit the requirement of various projects. Granite in India can be broadly classified in South and North Indian granites.
Granite in North India are chiefly concentrated in the states of Rajasthan, Odisha, Madhya Pradesh, Jharkhand and Chhattisgarh. Numerous granite manufacturers in India have established granite manufacturing factories across the country to cater to the ever increasing demand of Indian granite in the global construction market.
A leading manufacturer and exporter of granite in India, Regatta Granites India offers the best-in-quality North Indian granite products at competitive prices. A major advantage with Regatta Granites India is its long-term relations with a number of North Indian granite manufacturers in the country and its very own dedicated team of experienced executives, who diligently take care of quality parameters at every step, right from the time of order placement to processing and shipment of the product.
Meanwhile, Regatta's devoted customer service team stay in touch with respective customers and keep them updated time to time on various stages of the processing, packaging and transportation.
The product range of Regatta Granites India comprises over 30 different variants of North Indian granite, each of which is known for its different color combinations and design patterns. On top of these, granite products are also made available in various finishes and dimensions to suit the exact demand of any project.
To learn more about, North Indian granite products from Regatta Granites India, Kindly visit: https://goo.gl/CdolSB
Regatta Granites India exports to almost every country in the world, and can assure you of high-quality product, safe packaging and timely deliveries.