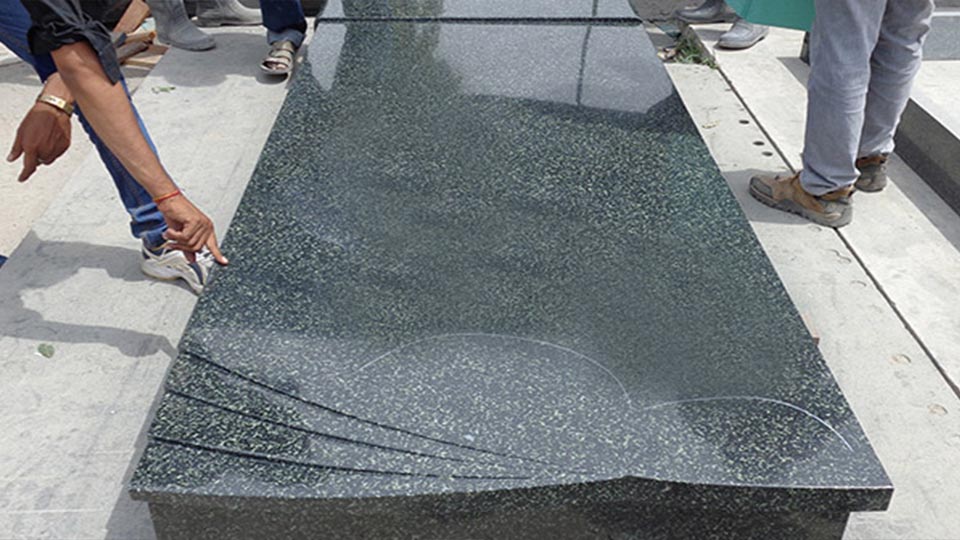 The monument is a tribute to the most beloved person in the family or nation.
Granite is the widely used stone for manufacturing monuments. Granite is the most respected and fashioned stone preferred by the people from all walks of life, particularly when getting a monument is concerned.
RegattaGranitesIndia.com, the renowned exporter of granite from India is also known for manufacturing such granite monuments in the industry to manufacture such Indian granite monuments looks for perfect alignment, momentous polish, and flawless cutting along with a few decorating design linings for valuing the essence of the person, who is no more with family.
In such scenarios, inspecting the product through a scrutinized approach becomes highly necessary for respecting the business commitments and for valuing family's sentiments.
The inspection begins by measuring the length and breadth of the rectangular bars placed horizontally and vertically.
The thickness of the long horizontally placed bars requires perfect alignment with the vertically placed rectangle bars for making flawless rectangle symmetry. Such symmetry is achieved inch-by-inch after inspecting the straightness and thickness of the two small and long rectangle bars.
In the above and below mentioned images, the expert stonemasons are inspecting the thickness of the horizontal and vertically placed bars.
Once the thickness alignment is all set, the inspection moves on to the finish. The perfect mirror polished finish is applied for making the monument attractive.