Whenever it comes to exploring all available natural stones, granite comes on top. And this is not merely a coincidence but there are hundreds of reasons why granite is considered the sturdier and more versatile natural stone in modern architecture. First, it is harder which means it tends to last for more years than other stones like marble and quartzite. Second, it comes in a plethora of color and finishes options which gives more scope for creativity to architects, homeowners, and construction companies. Third, granite features an inherent property to resist stains which means you may need lesser maintenance of them.
In terms of beauty, granite is much ahead of its counterparts like marble, sandstone, quartzite, and others. This makes it among the premium choices for preparing kitchen countertops. The easy availability of colors, sizes, finishes, surface patterns, and designs makes granite a winning choice in the construction industry.
Though granite comes in a plethora of colors, black granite has its own charm which lures almost everyone around. But, keeping aside the visual appeal, black granite has several other characteristics too that make it a wonderful option for preparing kitchen countertops. Let's get to know them below:
Advantages of Using Black Granite Countertops
Low Maintenance
To keep their gorgeous appearance, granite countertops should be sealed. Because black granite is absorbent, which helps it battle bacteria and tints, it needs to be sealed frequently. Although it needs sealing, it still requires less care than any other thing. As other materials need more sealing, this natural stone requires less care. Additionally, once sealed, this material is incredibly simple to clean. Simply use dish soap to clean the surface.
Stain Resistance
Black granite is one of the things that give your kitchen counters a beautiful appearance and a durable solution. This natural stone is stain-resistant if properly sealed and maintained. The countertop's surface should remain immaculate if spills and stains are tackled perfectly. Despite the fact that no stone is completely stain-proof, its natural hardness provides stronger defense. The texture of black granite makes stains less obvious.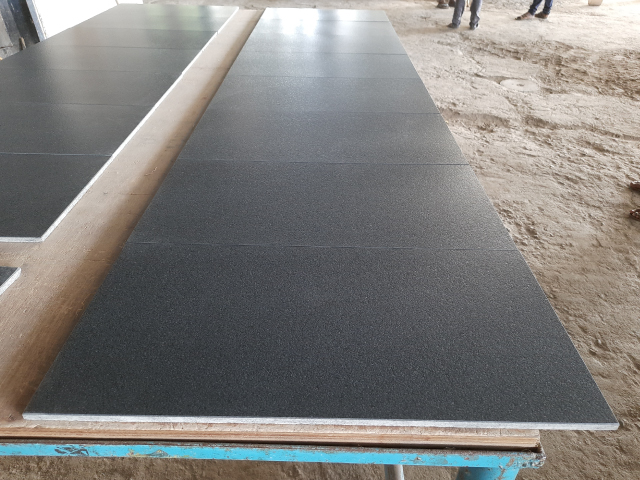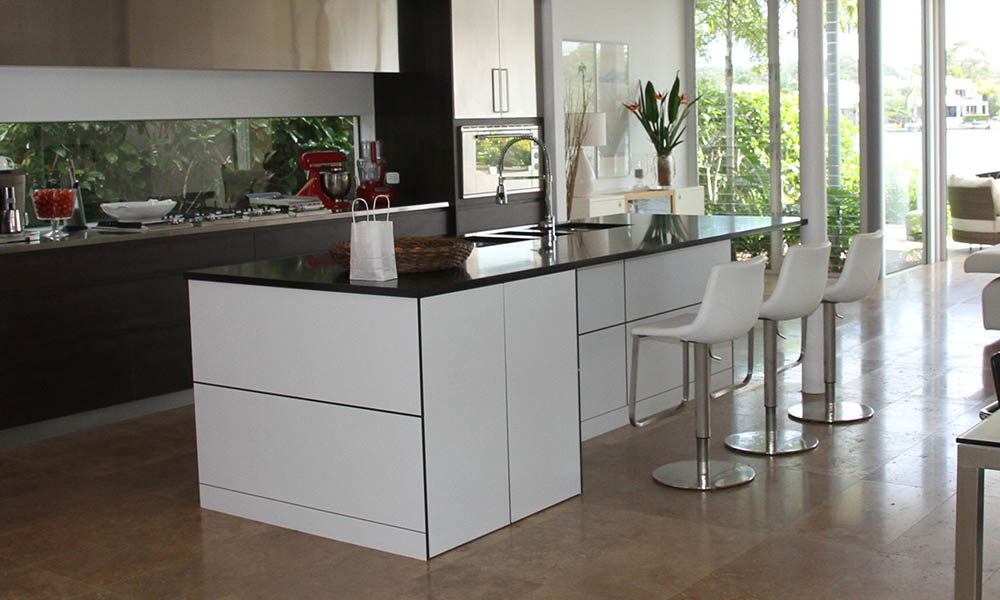 Augment Property's Value
A benefit that is frequently overlooked is the point that black granite kitchen countertops raise the worth of your home. No matter if you want to sell it or not, getting a property that is more valuable than the rest is always more practical. Natural stone countertops considerably boost value since each stone cut is unique. This suggests that your home will never be duplicated.
Versatility
Given its versatility, this natural material works well with both traditional and modern kitchen designs. Additionally, it blends well with a variety of kitchen-related materials, including wood, stainless steel, and other materials. Additionally, you can incorporate various kitchen flooring concepts that go perfectly with the granite countertops.
Cost-effectiveness
If you decide to replace your outdated kitchen countertop, you might want to think about using black granite countertops. Although granite might be pricey, it is a worthwhile material to use for your kitchen countertop. Because of its unmatched durability, you will have a gorgeous countertop for many years to come.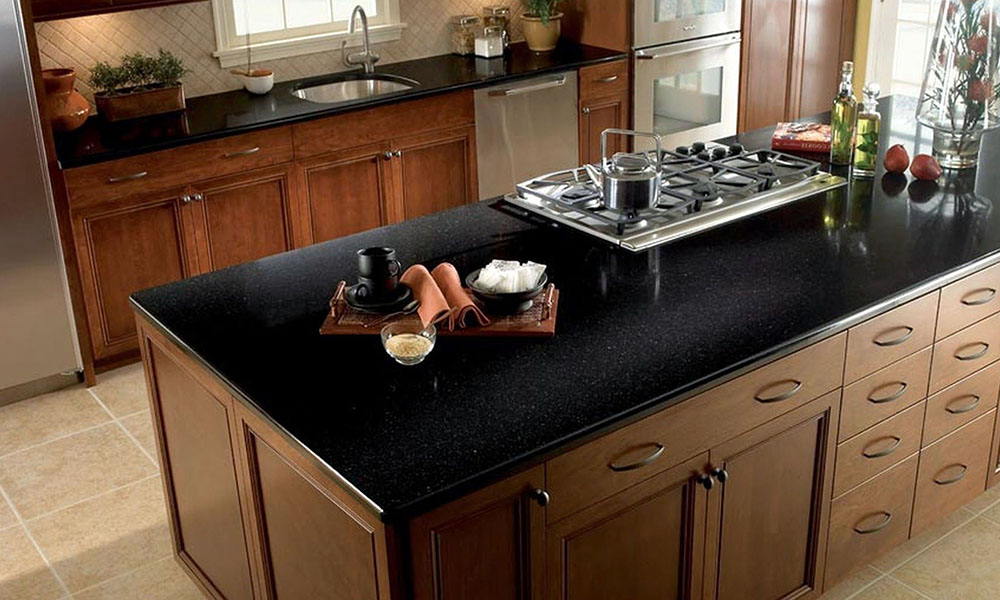 Easy Cleaning
The ease with which this natural stone can be cleaned is another fantastic advantage of using it in your kitchen. To remove all the dirt and stains, you need foamy water and a clean towel. Additionally, you won't need to continually clean black granite countertops because they won't reveal stains. To keep the surface looking clean and shining, you should clean it weekly.
Durability
One of black granite's big advantages is its durability, which makes it a top option for high-traffic areas like kitchen and bathroom counters. As an igneous rock that formed under extreme pressure, it can survive typical wear and tear. Granite may last a lifetime with proper care and dramatically raise the value of your property when you decide to sell it.
The Conclusion
These advantages will enable you to incorporate black granite to your selection of materials for your forthcoming project. This natural stone is a great alternative for flooring as well as kitchen countertops. Granite flooring provides a durable solution for your home, making it stand out from the competition.