Fully Functional Granite Manufacturing Unit for the Best-of-Quality Products
With a legacy of over 20 years, Regatta Granites India has been shaping natural stone products for all residential and commercial project needs. Our granite manufacturing unit is well-equipped with advanced machinery and equipment. That is why we meet the customer satisfaction level beyond their expectations. We know technology is the biggest difference. So, we use high technology machines to cut granite stone into different sizes and thicknesses as per customer requirements. We process granite blocks for customers throughout the world.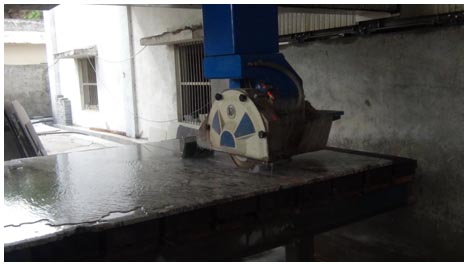 Fully automated machines
Jumbo granite gang saws
Multiple granite cutters
Automatic slab polishers
Automatic resin treatment
Epoxy and flaming machines
Bride cutting machines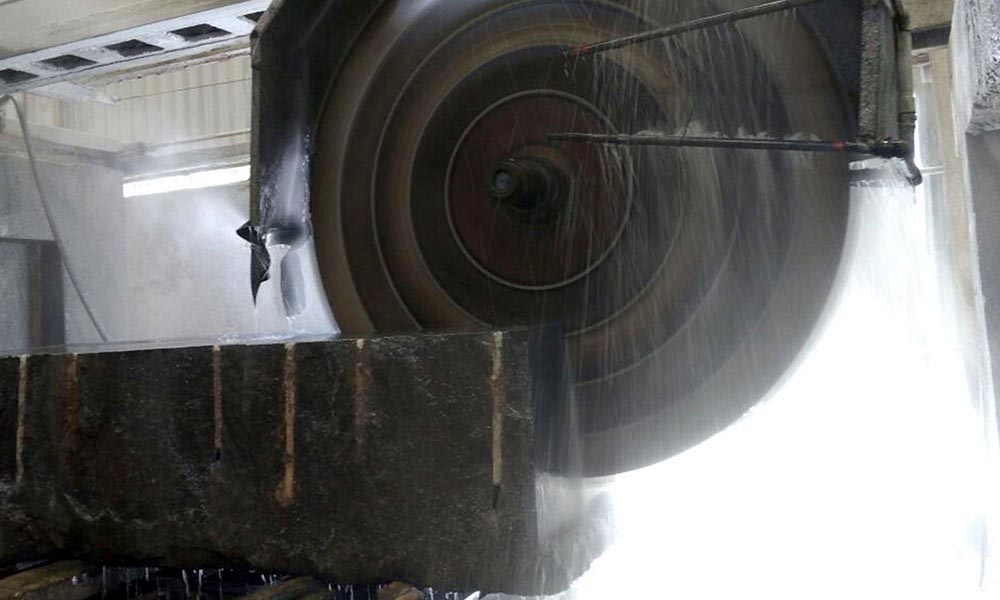 Highly sophisticated infrastructure
Our granite manufacturing plant employs advanced and performing mechanical instruments to induce a wide range of granite stone products in different colors, patterns, finishes, thicknesses, and sizes. We are committed to maintaining the top quality standards to match all needs of our global clients. Our team of granite experts is fully-equipped with mechanical resources, including single and multiple saw cutters and polishing machines.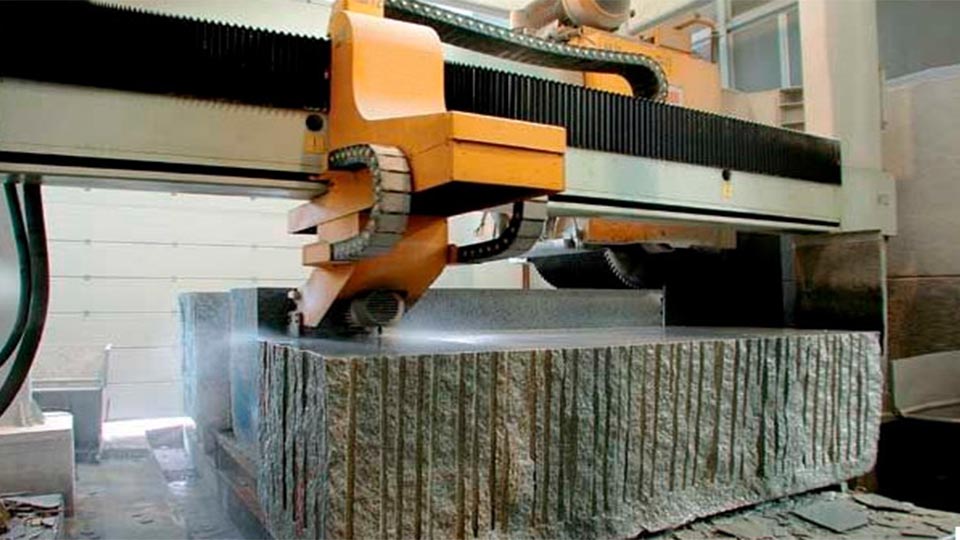 Granite manufacturing process
Granite selection for the processing purpose
Wire dressing and block cutting of granite
Grinding process to finish the stone properly
Resin treatment to fill any fissures (pits or micro)
Bridge sawing for right cut and correct size
Smoother and finer polishing for a smooth surface
Stone edge profiling to trim the edges
Final inspection to check the quality, thickness, & size
Once the stone processing is over, workers at the granite factory do packaging and distribution using the wooden crates to guarantee safety.  Our manufacturing unit is capable of manufacture any quantity of granite slabs, tiles, countertops, monumental stone, and stone articles as per the needs of B2B buyers. We adopt a strict 100% inspection system at all granite manufacturing stages. We ensure the safety of our workers at all manufacturing stages.
Granite manufacturers in India for quality production
Regatta Granites India, one of the top granite manufacturers in India, sources, and exports an eclectic range of Indian granite. We buy raw blocks and get the processing done at different Indian granite manufacturing factories, near quarries as different colors are available in different areas all over North and South India. To make the price as competitive as possible with the maintenance of good quality, we get production done as job work at various Indian Granite factories.
There are many granite products that we export like gangsaw & cutter slabs, tiles, and monuments as per project requirements. For each product, a separate factory is required with different machinery and workforce. So practically, it is not possible to establish a factory that manufactures all products at a time. Moreover, it is not possible to produce all colors in one area because the transportation charge would eventually reflect in the final price of the product, making it non-competitive.
When you think of granite manufacturers in India, we get the production done near quarries, where the availability of raw material is not a problem. The Granite Manufacturing Units that are associated with us have been carefully vetted over a period of time for good infrastructure and management practices, professional working environment as well as timely production and consistency in product quality.
We have a branch office in Bangalore as well. The managers and field staff at this office co-ordinate with various granite factories and quarries in the region for order performance. We have qualified quality inspectors, who have experience of more than 20 years to check the production and manage quality and packing. Our head office is in New Delhi and we have 3 granite purchase managers, who make purchases and track order performance.
Whether you are searching for granite manufacturers in south India or granite manufacturers in Tamil Nadu, Karnataka, Rajasthan, or Chennai, we the most appropriate resource. This web page is the best resource where you can have an instant response to all your queries on granite manufacturers.