Spearheading The Field of Granite Manufacturing
Granite manufacturing is the basic building block of any successful granite export business. And, we have a stronghold in this which makes us one of the top granite manufacturers in India. Be it granite thickness, edges, surface finish, and others, our advanced granite manufacturing capabilities give a kind of assurance to our buyers that their specific needs will be met perfectly every time.
Our advanced granite manufacturing machinery is a testament to our supremacy in the industry. From cutting bulky granite blocks to processing granite tiles to the minutest detail, we, at Regatta Granites India, are poised to offer the finest granite slabs, tiles, and other articles to our clients. This is one aspect where we are miles ahead of our competitors.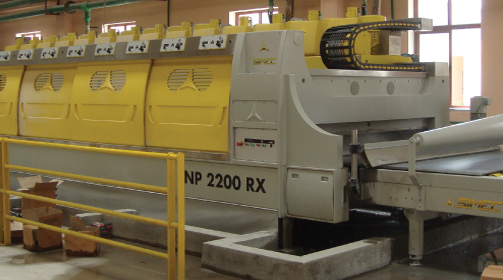 Jumbo Granite Gangsaw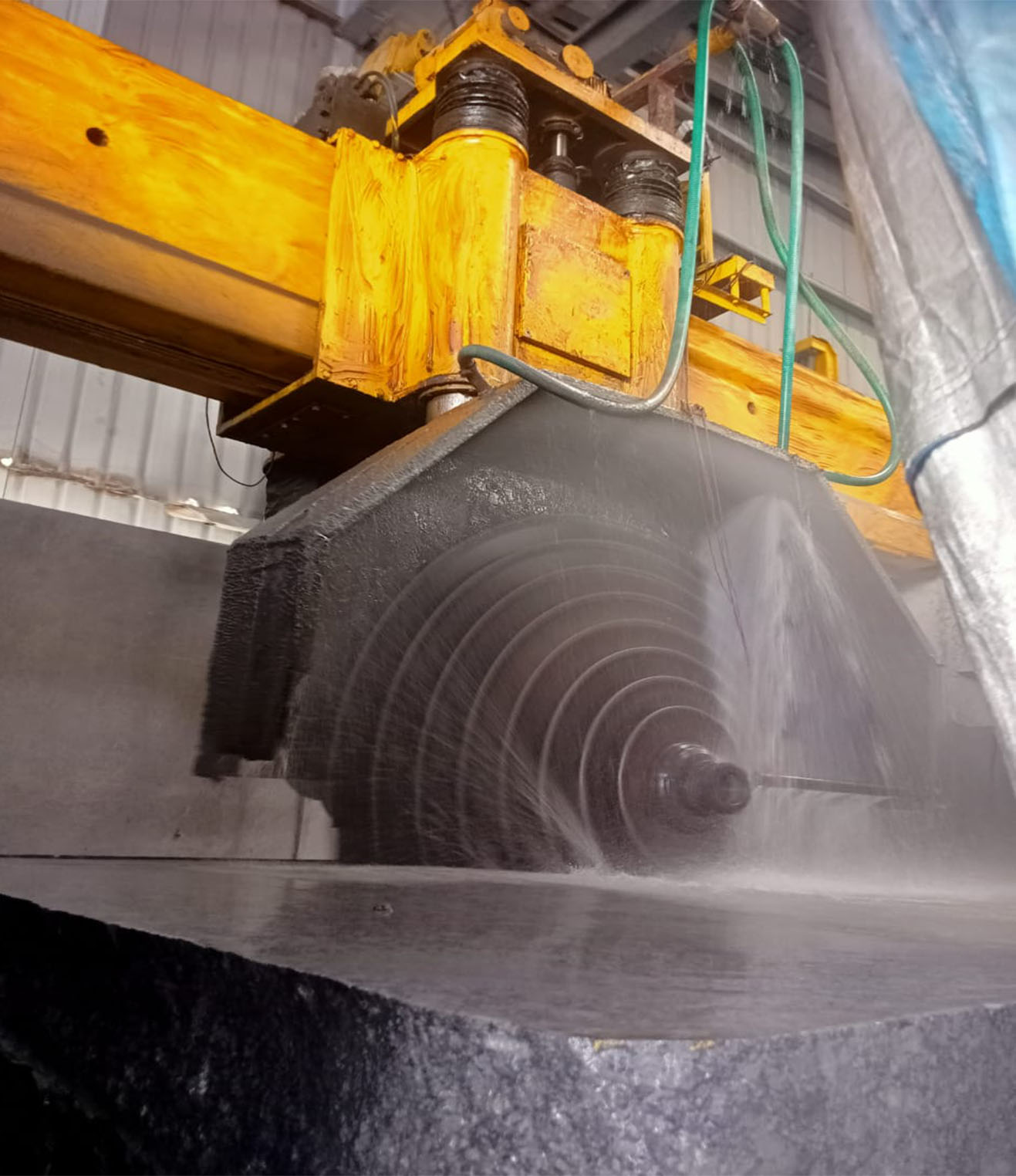 Multi Block Cutter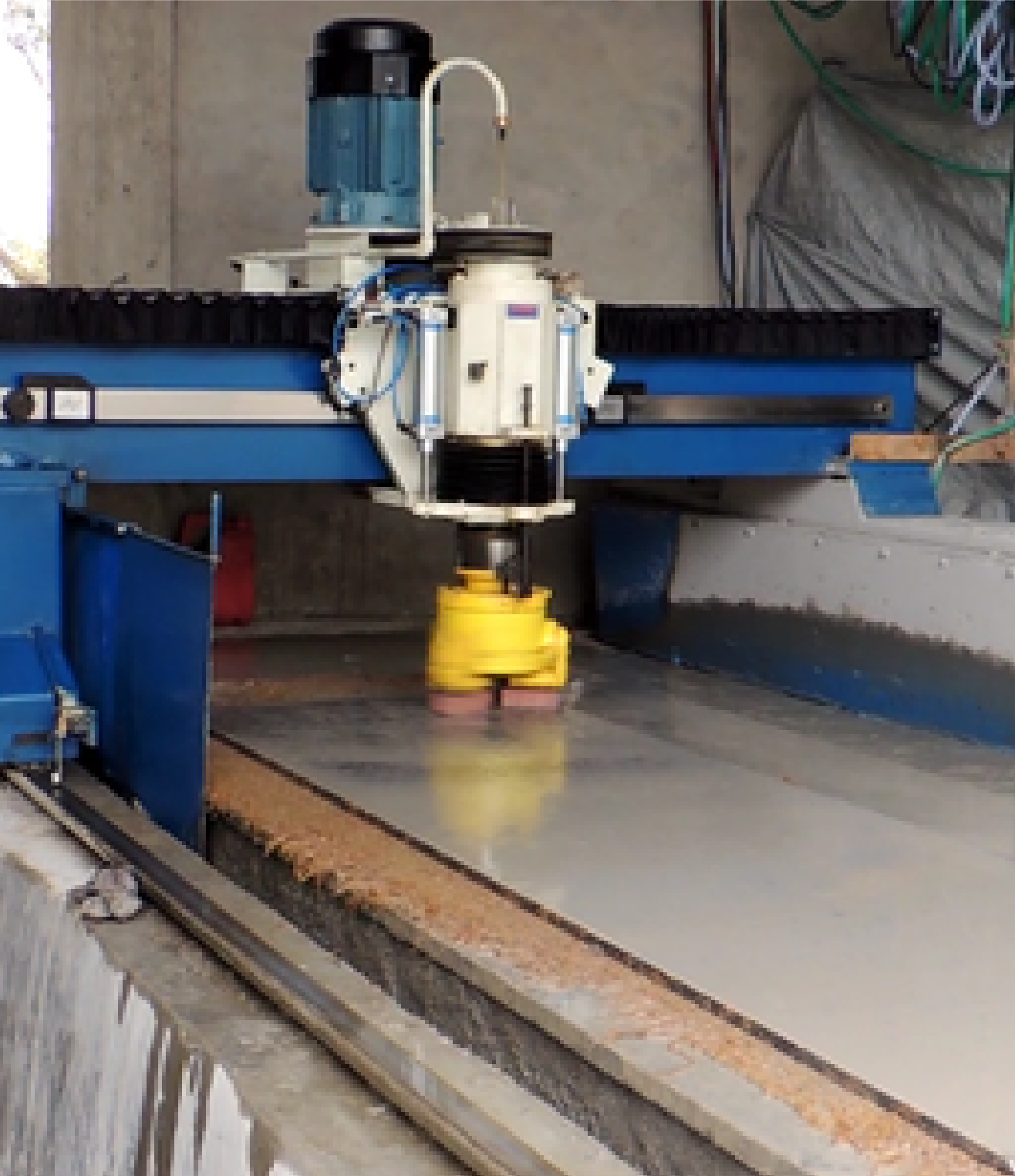 Automatic Slab Polishers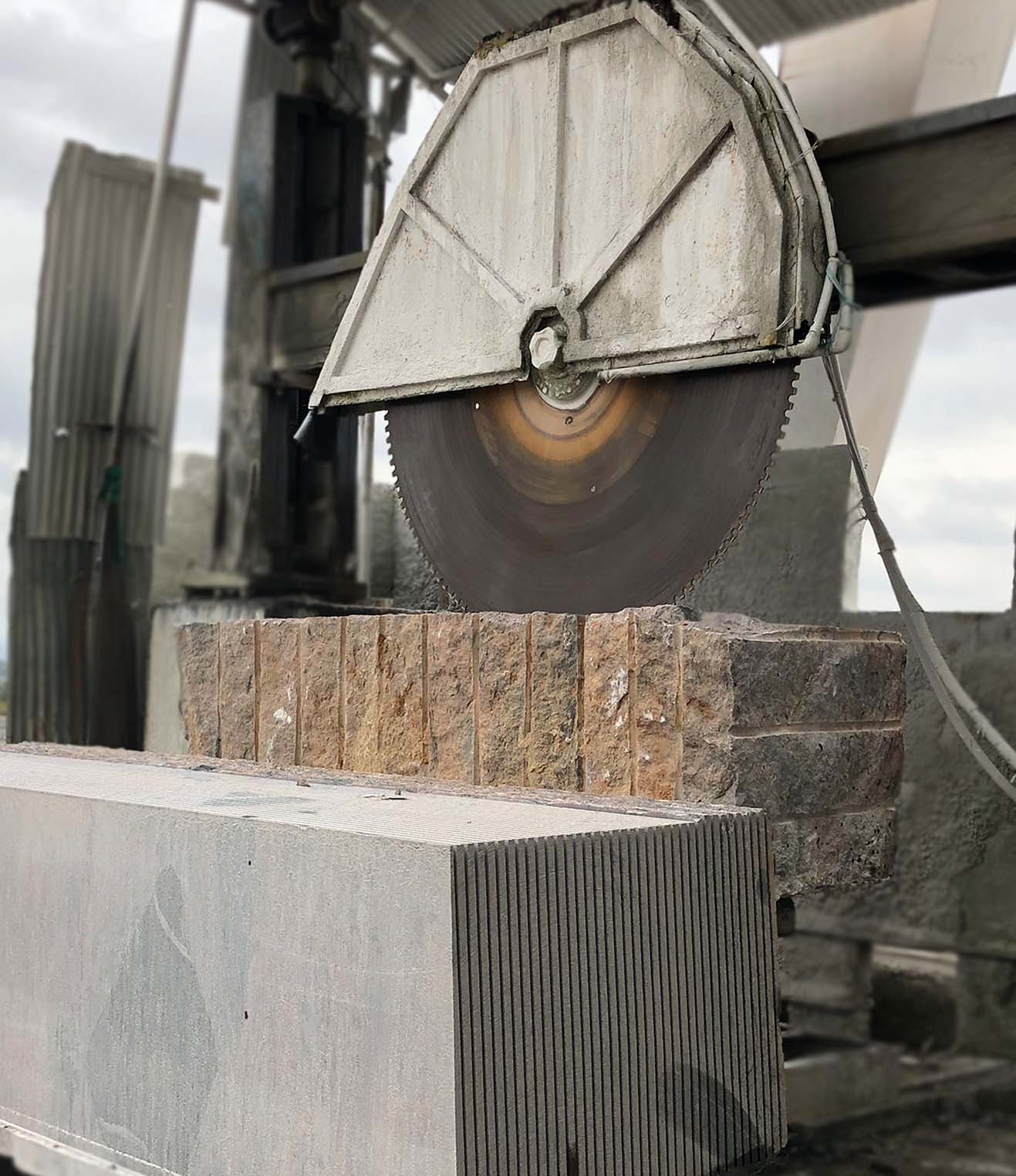 Single Blade Block Cutter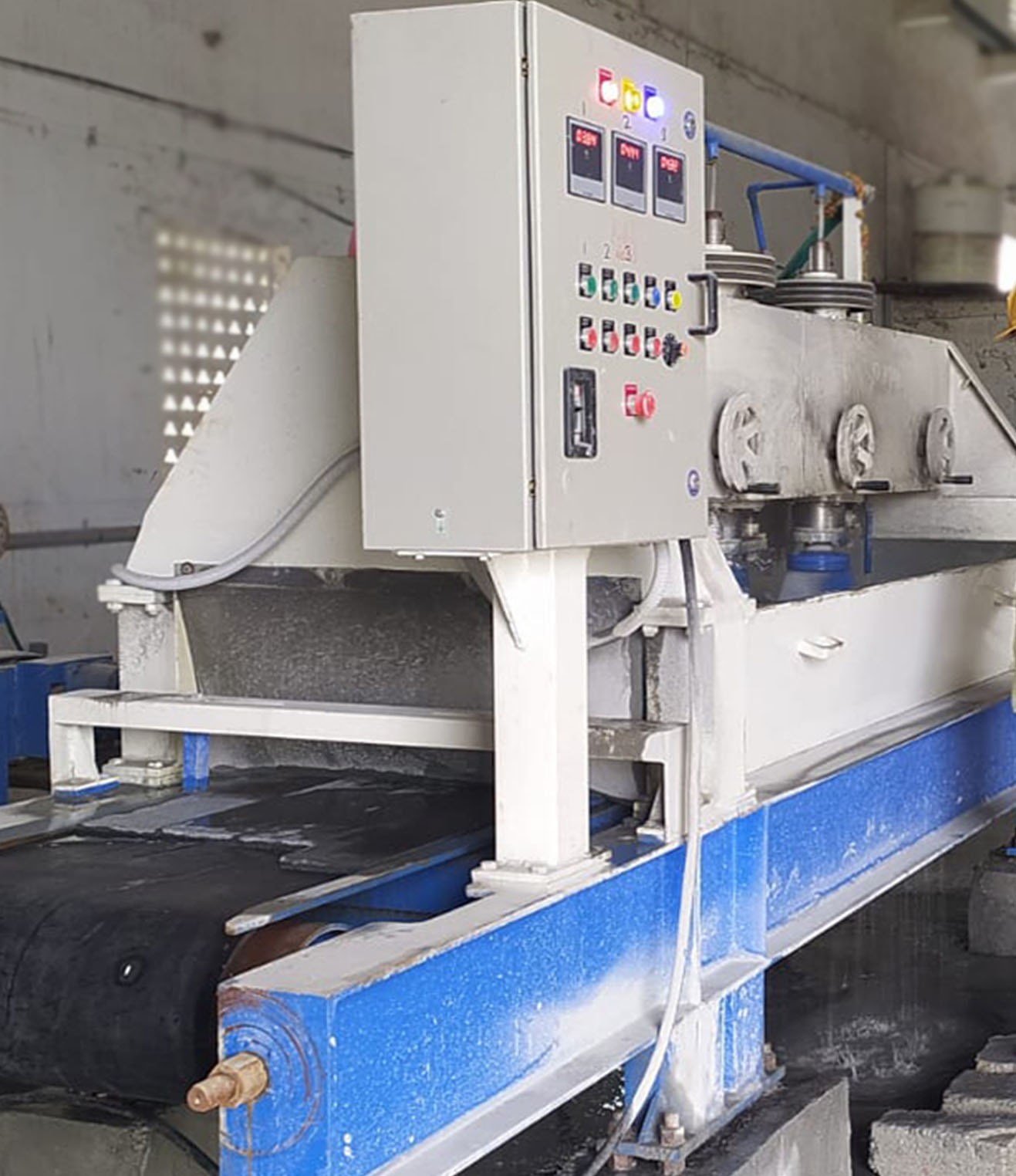 Calibration Machine
Bridge Cutter
Step-by-step Process of Granite Manufacturing
We follow an advanced and comprehensive approach to granite processing. Our 6-step granite manufacturing process guarantees the utmost satisfaction to our clients in terms of granite thickness, size, surface finishes, edges, and colors.
From initial granite block selection to giving resin treatment, stone edge profiling, slab inspection, wire dressing & block cutting, and bridge sawing, we strive to process granite in the best possible way to meet the specific needs of granite buyers.
Advanced Machinery for Precise Granite Processing
Spread over a vast area, our both manufacturing units have world-class infrastructure that ensures timely and efficient manufacturing of granite articles. In addition, we have all the latest granite machinery that brings unprecedented levels of perfection in granite manufacturing and processing at all levels.
Simplifying Manufacturing to Enabling Cost-Benefit For Buyers
Not only do we have advanced machinery but we take on a simple but effective approach to granite manufacturing which is another reason why we carry an edge in the domain. Over the years, we have gained immense domain expertise and unmatched exposure to different types of manufacturing approaches. Hence, we take the lead on this.
Fewer Defects Means Outstanding Project Output
By taking a meticulous approach to granite manufacturing, we find ourselves in a better position to find even the minutest defects in the stone right from the surface finish to edge, color, and size. So, with Regatta Granites India, you can rest assured about getting the finest quality granite stones in the way you always desired.
Granite Manufacturers in India for Quality Prodution
Be it any kind of project, residential or commercial, small or big, we follow superior granite manufacturing processes to deliver granite blocks, granite countertops, slabs, tiles, and other granite articles in the desired color, size, and finish. Our 2 decades of industry expertise combined with advanced manufacturing capabilities put us miles ahead of our competitors. We have almost every Indian granite you can think of and that too in any finish and size. This is why we are among the top granite manufacturers in India providing all types of Indian granite at factory rates.
We believe in utilizing advanced granite manufacturing technology and employ high-end machines like jumbo granite gangsaw, multiple granite cutters, automatic slab polishers, calibration machines, block cutters, CNC machines, edge cutting machines, etc.
Whether you are a granite importer, construction company, project manager, purchase manager or anyone else looking to import the best quality granite products, Regatta Granites India could be your most sought-after granite manufacturer and exporter for any kind of granite requirement. From granite countertops to granite blocks, tiles, window sills, thresholds, RIM stones, pool copings, fountains, and other granite articles, we have a large inventory of Indian granites to choose from.