Quality is not an act; it is a habit
Performed by qualified and experienced inspectors, we, at Regatta Granites India, present our global clients with a clear picture of how granite production really looks by being exceptionally transparent.
We identify issues and eliminate causes in the real-time scenario. Our granite quality control practices ensure that all granite slabs and tiles are manufactured to meet the needs of buyers' specifications and minimize import risks.
Our practices to check the quality of granite products
We inspect the quality of granite products at every stage of production, including pre-production quality control, during-production quality control, pre-shipment quality control, and container loading supervision.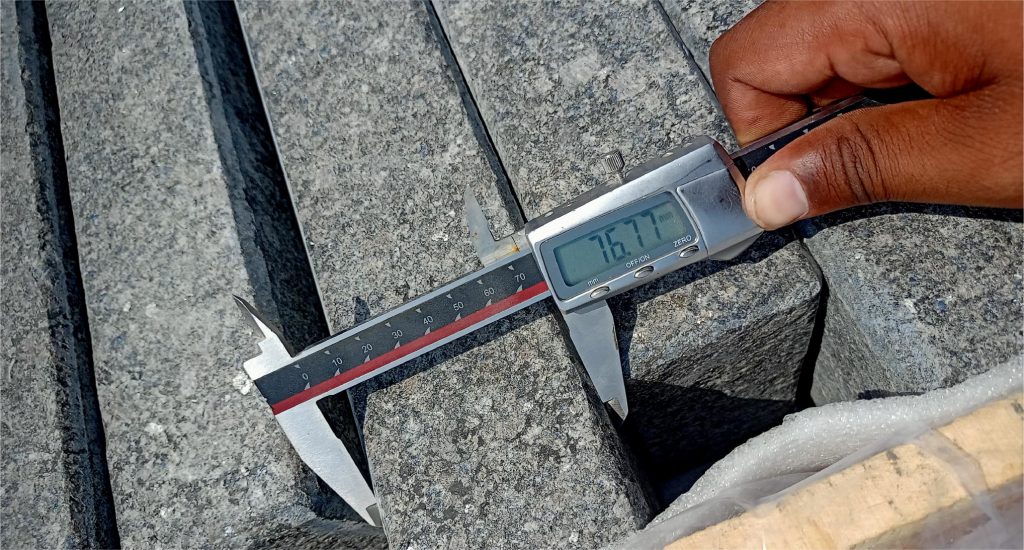 Appearance Quality Checks
We have a team of skilled and experienced granite exports who are deft at doing a comprehensive visual inspection of the granite at all levels. By using their skills and expertise, we are able to find visual defects at an early stage which helps us by eliminating them quickly so as to deliver flawless granite slabs, tiles and other products to our buyers.
Size and specification checks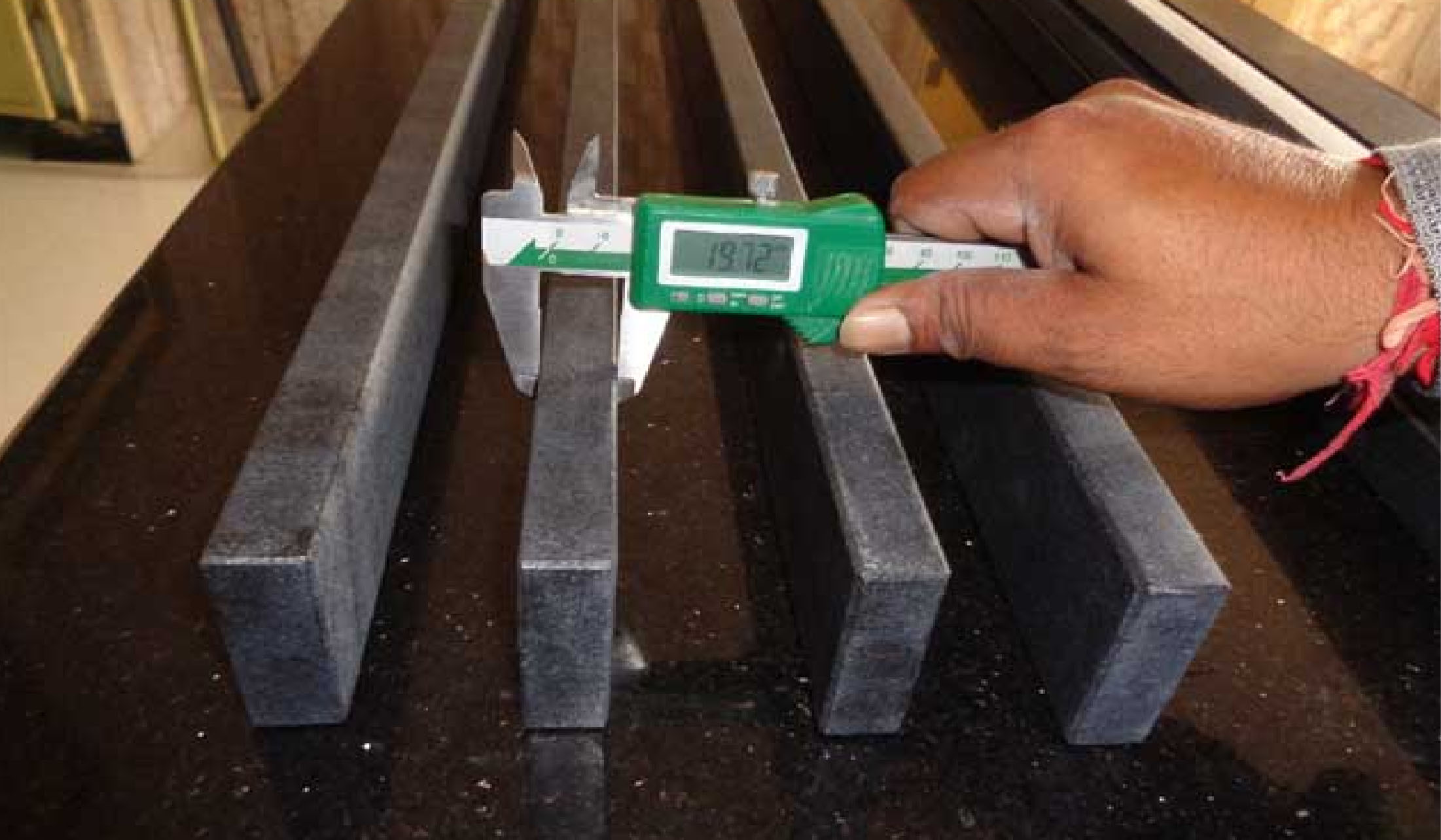 Ensuring that the length, width, and thickness are within acceptance range along with the diagonal length, angle control, etc.
Being an ISO-certified granite manufacturer and supplier in India, Regatta Granites India follows stringent quality norms which means our buyers can rest assured about the size, color, and finish of the granite products in the desired range.
We possess all leading quality certifications which are a testament to our long-held commitment to quality. We have a large repository of granite .
Quality Granite Testing as Per Global Standard at Production Units
Be it granite thickness, edges, surface finish, and others, our advanced granite manufacturing capabilities give a kind of assurance to our buyers that their specific needs will be met perfectly. Our advanced granite manufacturing machinery is a testament to our supremacy in the industry. From cutting bulky granite blocks to processing granite tiles to minutest detail, we, at Regatta Granites India, are poised to offer the finest granite slabs, tiles, and other articles to our clients.
We follow an advanced and comprehensive approach to granite processing. Our 6-step granite manufacturing process guarantees utmost clients satisfaction in terms of granite thickness, size, surface finishes, edges, and colors.
Another test involves dipping a piece of fabric in kerosene and then rubbing alcohol. The granite slabs that discolour as a result of this test are tinted with synthetic pigments and do not seem to be granite in their natural state.