Safe & Secure Packaging That Brings Assurance
Suppliers frequently place less emphasis on granite packing than they do on the product's quality. They fall short in this area!
If the granite tiles and slabs are not packed properly, it might result in broken tiles or a ruined finish, which could end up costing the person receiving the goods quite a bit of money.
At Regatta Granites India, we build and use sturdier crates made of dry, good-quality, and robust wood for packing granite.
These crates are meant to be sturdy enough to support the typical weight of the product(s), which is 1 tonne.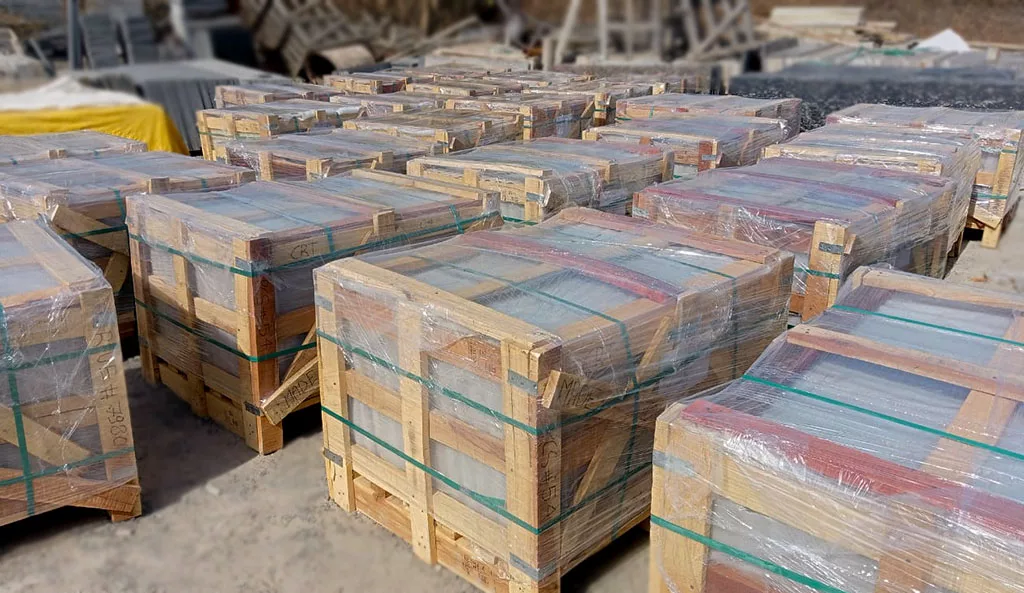 How We Make it Possible ?
Since, most of our stone products are packed in fumigated wooden crates, their role become super important. To ensure safety of the stored products, we rely on sturdier and spacious wooden crates that can easily withstand the load of stone products without showing any sign of wear and tear. Below is the procedure we employ for making crates and storing products in them.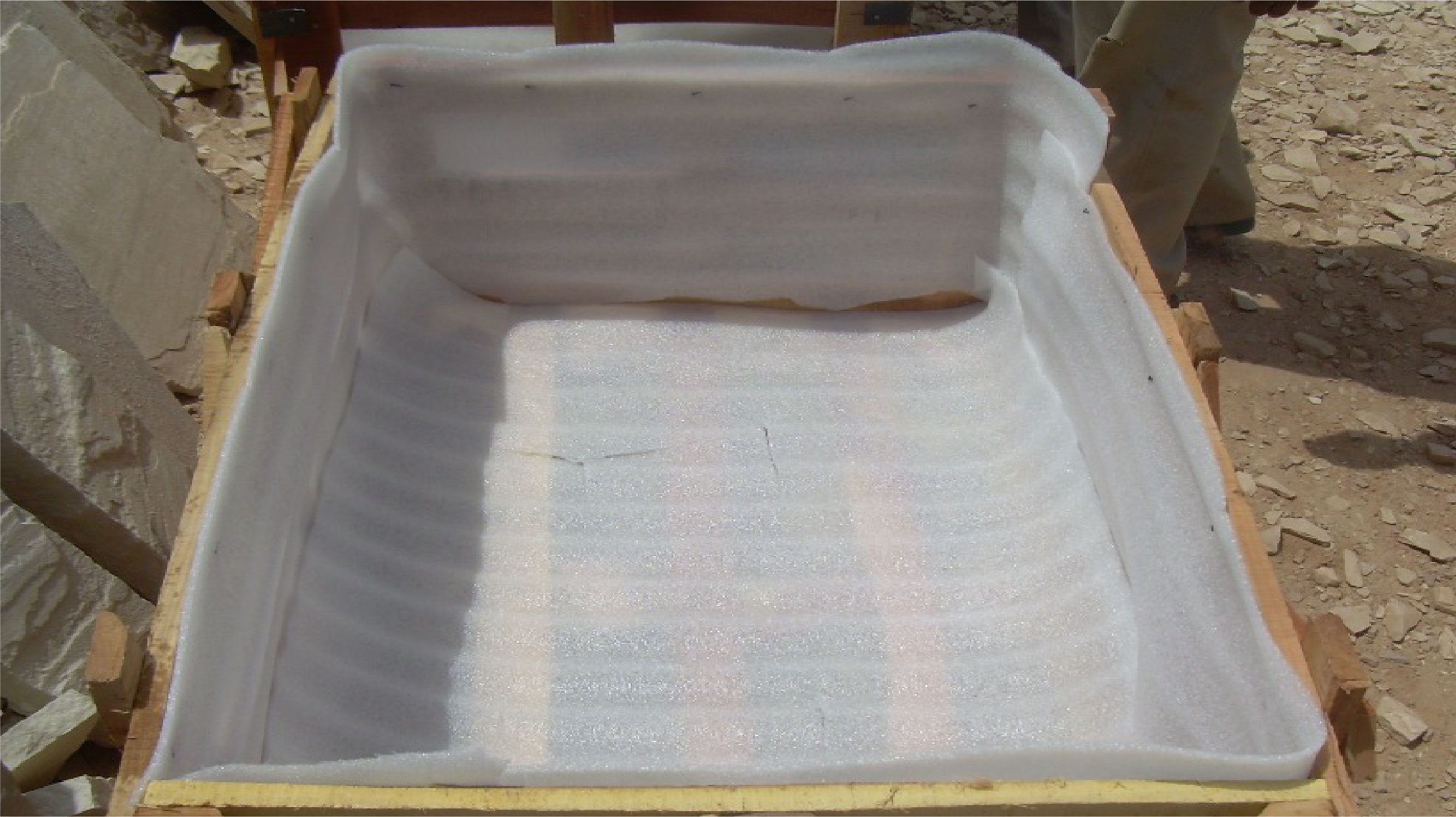 2
Preparing Crate For Granite Storage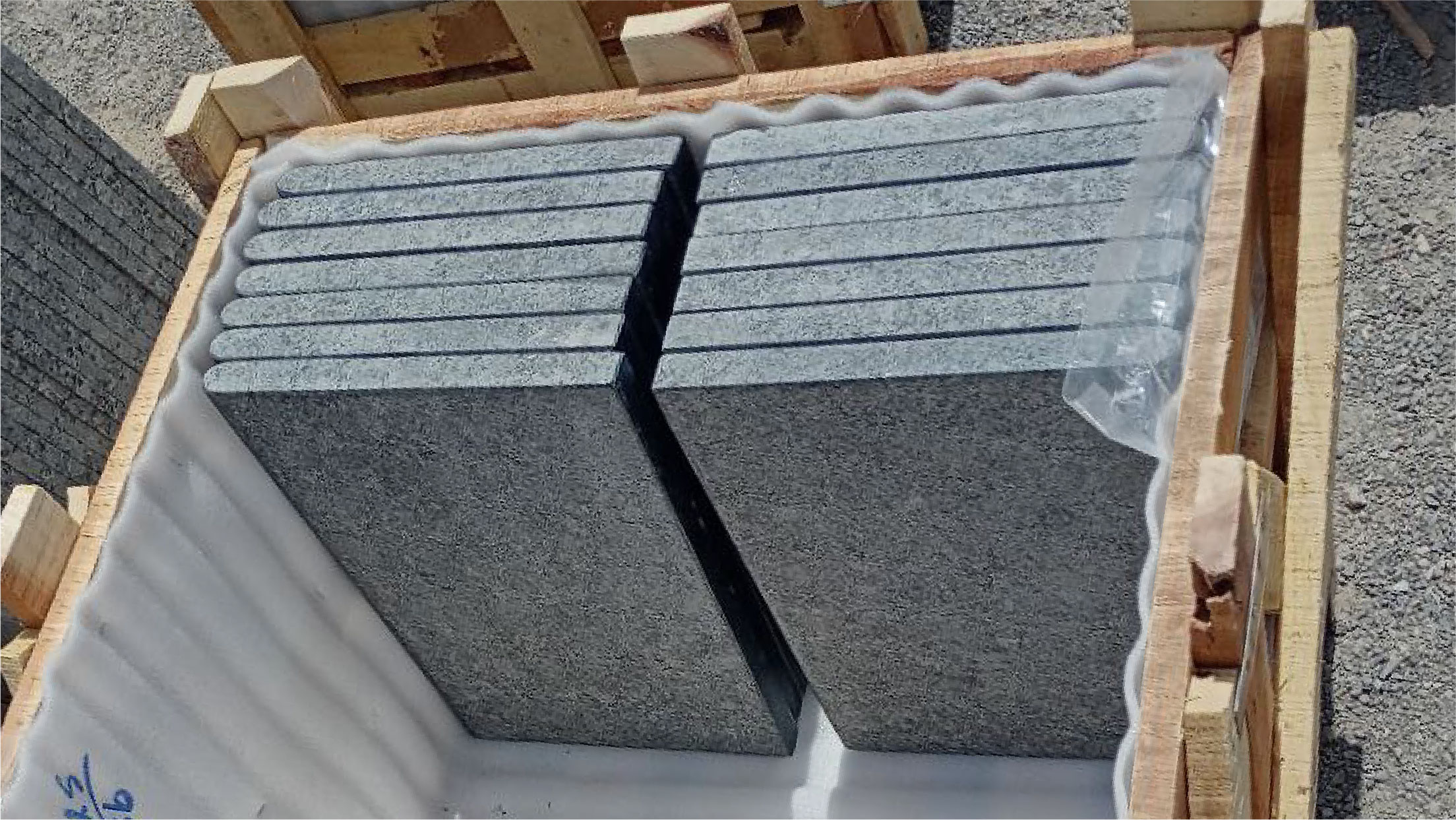 3
Putting The Stones In The Crate
4
Filling the Crate Securely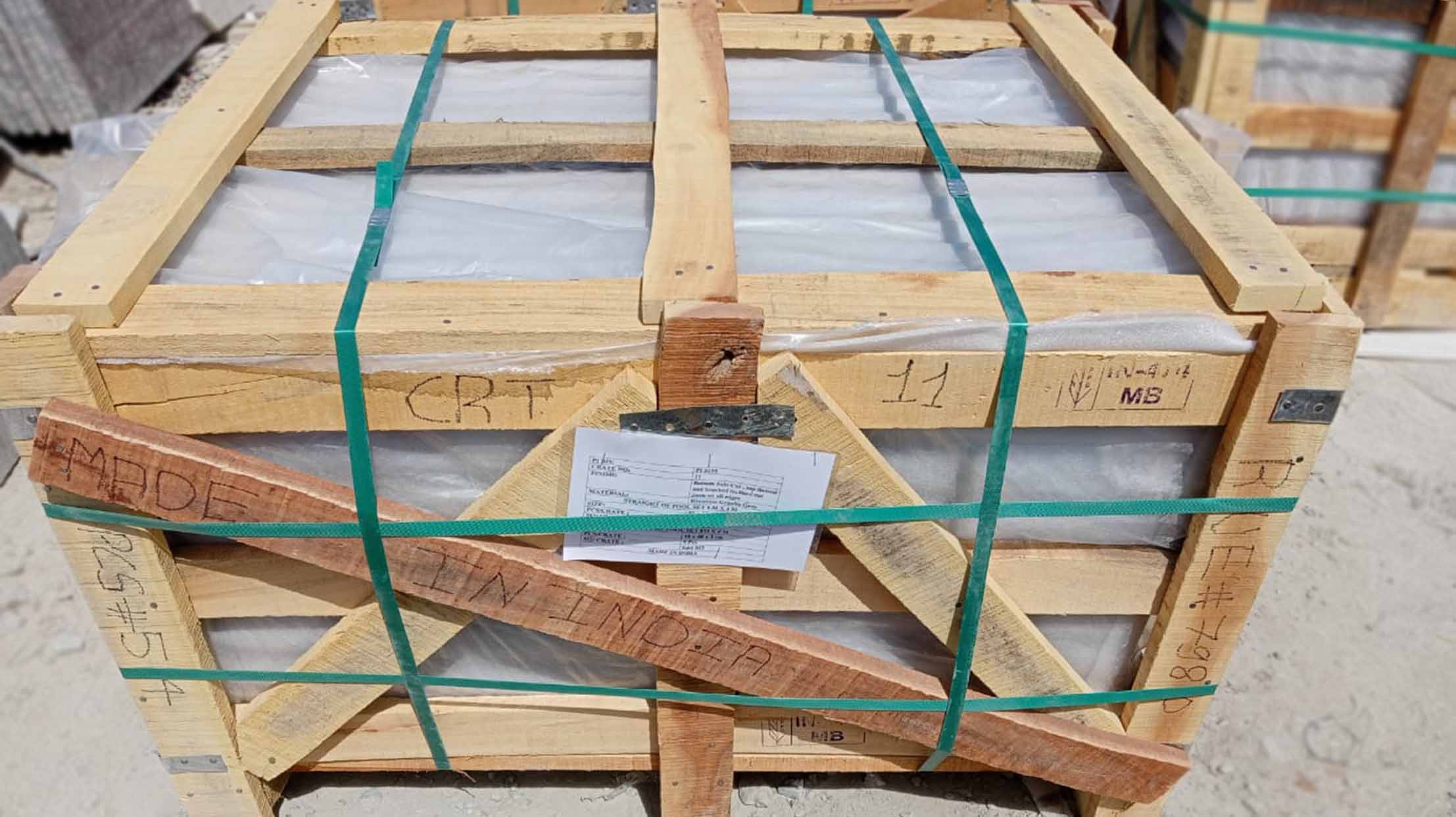 5
Securing Crate Using Polythene
Over the years, we have worked with numerous granite buyers, importers, architects, construction companies, and others to meet their specific granite needs. Our industry-leading packaging process is a testament to our supremacy in the industry. We count on high-quality packing materials like wooden crates, straps, cushion foam, and other materials to reduce the possibility of damage to the stone products. This gives our buyers unmatched levels of confidence that their consignment would reach to them without any hiccups. We use: • Plastic covering as cushioning materials • Plastic sheets, thin polythene sheets, and forms • Polythene sheets in between polished surfaces • Reinforced straps and strong seaworthy wooden crates • Thermocol boxes and corrugated boxes • Well-fumigated wooden pallets From the source port to the destination port, shipping of containers typically takes 7 to 50 days. Storms or large waves on the ocean may throw the ships while they are being transported. Poor packaging makes it simple for the object to get out of shape after being jostled, which might result in scratches, broken edges, or fractures in stone products. For Regatta Granites India, packaging is just as crucial as the quality of our products. And we are here to end your problems right now. When designing a package for a project, we examine the unloading circumstances at the job site and do our best to make it sturdy, safe, and simple to use.