In the list of granite countertop colors, the black colors steal the show with its smooth and glistening surface. With the presence of dots, lines, waves, speckles, and natural defects, black granite stone comes in a surprising variety. A countertop is incomplete without a smooth and shining surface plus a perfect edge profile. Finishes and edges are vital for defining the real beauty and appearance of a rough stone product. From honed finish to flamed finish and from two edge profiles to custom edge profiles, the choice is endless for B2B buyers. Find out here what popular finishes and edges are available in the Indian granite market for the lovers of black countertops made of granite stone.    
Granite black countertops: From finishes to edge profiling
When it comes to banking upon a colorful countertop product in granite, it is the black hue that matters the most. From granite finishes to the utility and everything in between, granite countertops in black colors offer loads of benefits to B2B and B2C buyers. High-quality black granite stone is rare and helps B2B buyers get better margins. On the other hand, black stone provides B2C buyers value in terms of performance, durability, and aesthetic appeal. Mesmerizing black granite countertop surface allures all granite enthusiasts across the world. A rough granite slab turns into a superb countertop when the surface of the stone is elegantly processed with different stone finishes. Like finishes, edges of the countertop also matter the most. Edges make the countertops look perfect and people free from any sort of unwanted injuries.  
Stylish black countertop finishes
Finished granite – It is superb for having a mirror-like texture that simply reflects light. Fit for interior designing and kitchen installation, this finish renders the surface a shiny appearance. That is why this finish doesn't allow dust and stains to settle over the countertop. It imparts grace and richness to the surrounding environment.  
Leathered granite – This finish type belongs to a textured appearance with natural color retention. This finish falls somewhere between a soft sheen and a glossy look. With a compromised shinning, this newer stone finish closes stone pores and hides water spots and fingerprints. You can opt for this finish type if you prefer to have a dimple-like texture.
Honed granite – This finish type is the right option for having a smooth premium surface with no bumps. It ensures a surface without a polished reflection. This finish type is ideal for getting a matte finish with no reflection. But, it can make countertops' surface susceptible to stains.
Flamed granite – This finish type is suitable for having a non-slippery surface that is smooth with a dull appearance. It is concerned with thermaling or stone flaming to make the surface look like natural weathering. In the process of flaming, high temperature is applied to the granite stone surface. This sort of finish is fit for granite stone only not marble.
There are also other finishes like sandblasted, antique, lepatora, and bush-hammered that one can opt for having a different surface type.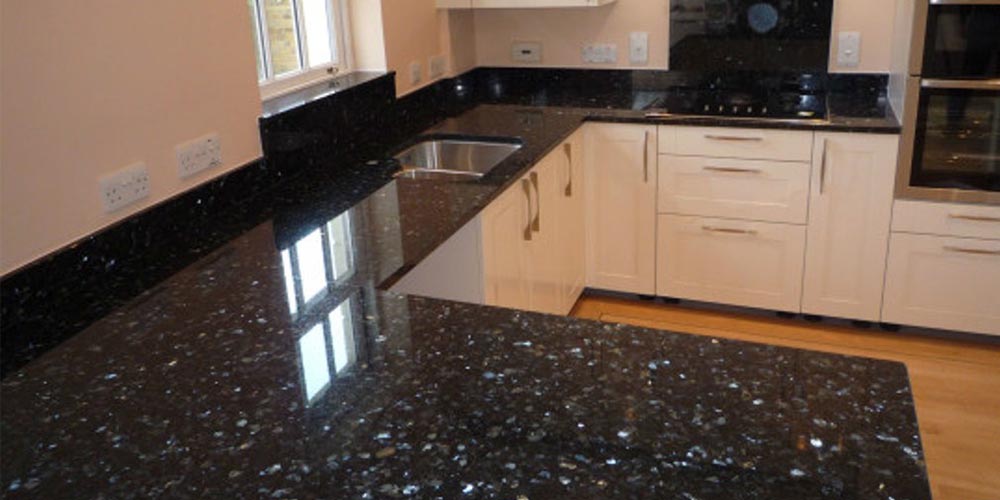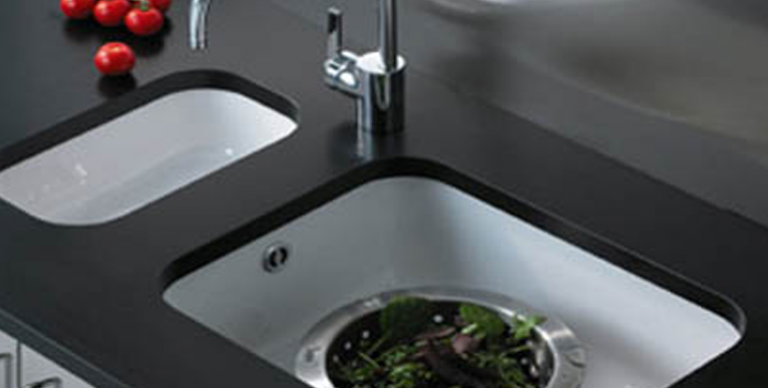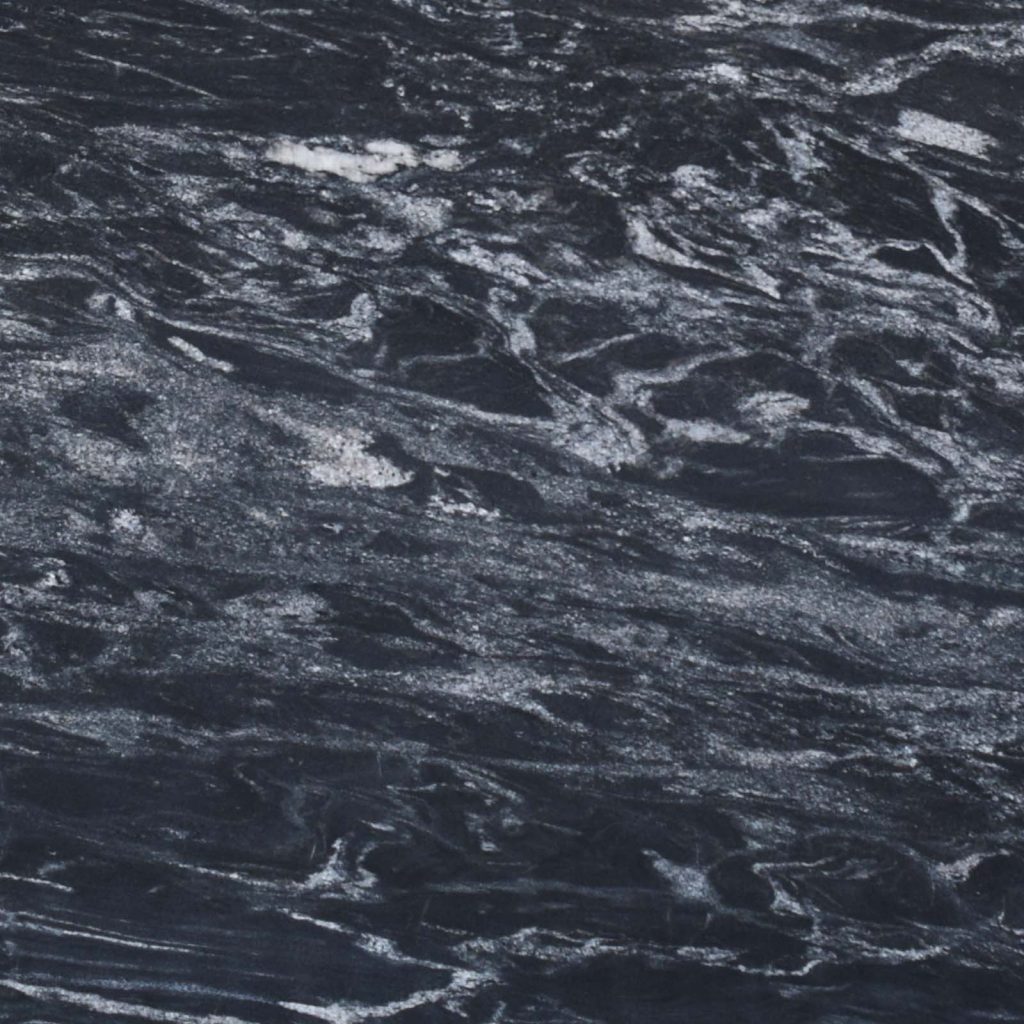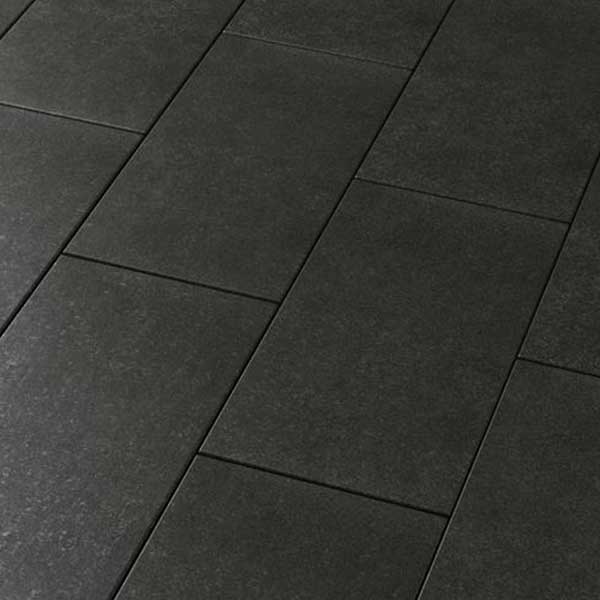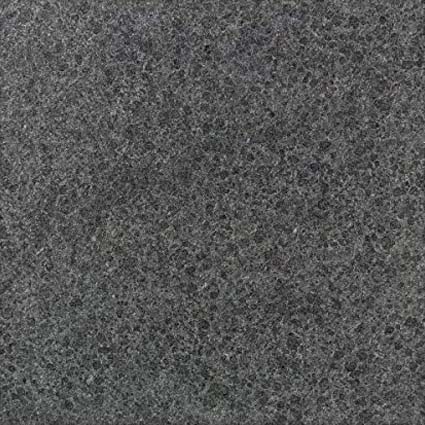 Unique black countertop edges
The countertop edges are as important as countertop finishes. Finishes are vital for making a surface look smooth and stylish. Countertop edges ensure that people using an edged countertop are free from any sort of injuries or bruises. Edge profiles are important for different kitchen remodeling projects. If you prefer beauty and aesthetics in a go, try out various edge profiles from the manufacturers of black granite countertops.
Edge profiling
Beveled Edge (the bottom edge with a 90-degree angle with angular top, no round)
Eased edge profile – Round and polished edges, not sharp.
Elite Edge and Roman Elite Edges (An edge with a lot of character)
Half Round or Bullnose Edge (90-degree angle on the bottom + 15 mm radius on the top)
Laminated edge with an extra piece of stone
Ogee Edge (decorative edges)
Roman Round and Full Bullnose Edge (a 15mm radius on the top and bottom)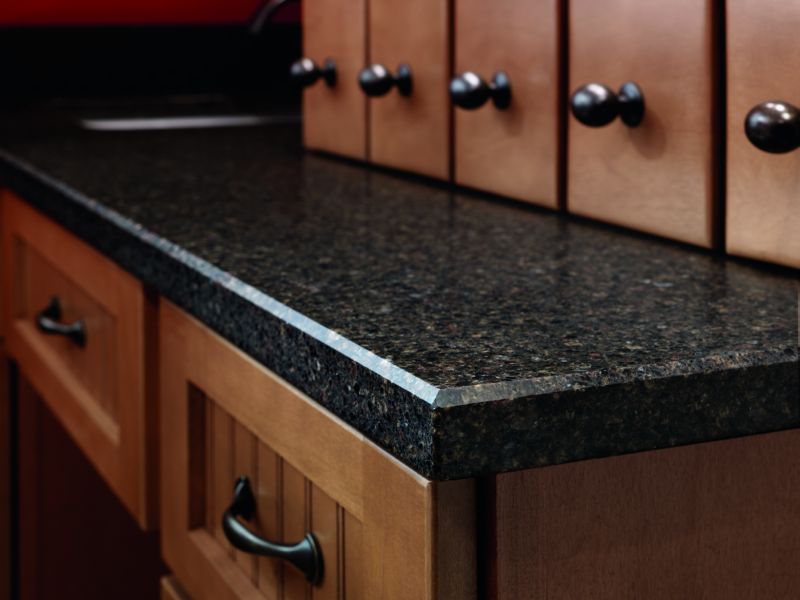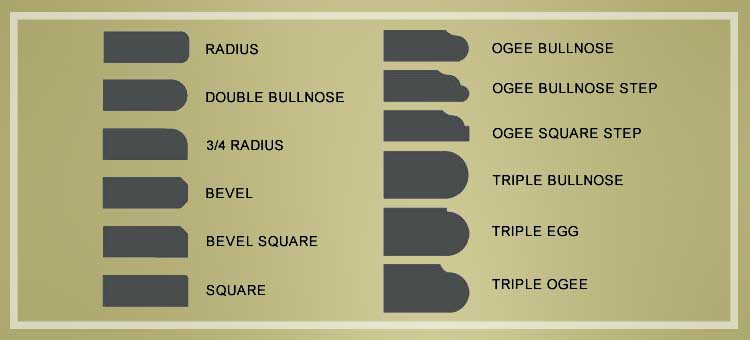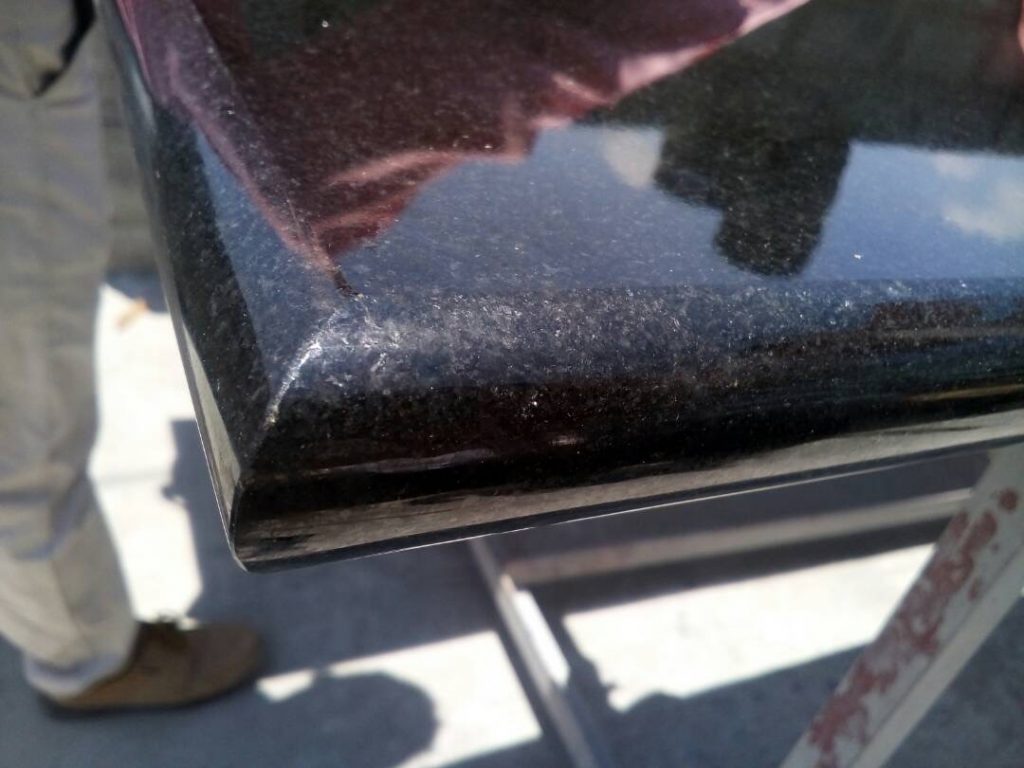 Edge profile sizes
One edge profile (3/4" and 1-1/2" – D-edge, single bevel, half bullnose, ogee, C-groove, dupont, single bevel, single bevel step-back, and bullnose)
Two edge profile (1-1/2" V-groove, ogee step-back, slope, ogee flush, dupont flush, and c-groove flush)
Custom edge profile (1-1/2" ogee step, C-groove step, and dupont step)
Standard Edge Profiles (1-1/2" Ogee round, dupont round, ogee bullnose, C-groove bullnose, and bullnose ogee)
Whether you like to have dark granite countertops or black granite stone countertops for kitchens, these edge profiles make a real difference.
Black countertops: Unique choices from Indian granite market
Countertops in black tones and hues are widely popular for residential and commercial construction projects. Be it a honed black granite or black leathered granite or granite black pearl stone product, black countertops can be availed in any finish and edge profile. B2B buyers get a long list of black granite countertops in the Indian granite market. The following options can help global buyers add more gems to their existing black granite stone category. These include:
Absolute black granite with a consistent texture
Black beauty granite with grey, black, and red speckles
Black forest granite with snow-white stripes and swirls
Black galaxy granite with golden and white speckles on the top
Black marine granite with white and grey waves over the surface
Black marquina granite with white veins over the surface
Black premium granite with entirely black and uniformed surface
Impala black granite with uniform patterns of black and grey shades
Jet black granite with a granular texture
Nova black granite with a dark black backdrop and greenish-black and grey tones
Zebra black granite with light black backdrop and white and grey speckles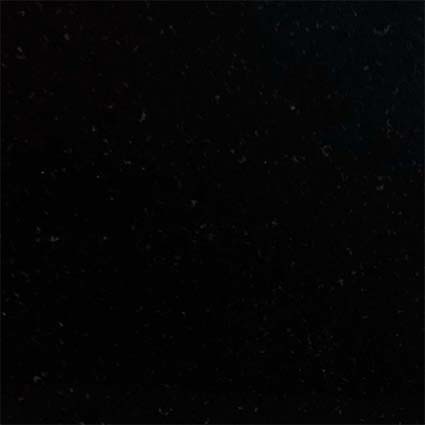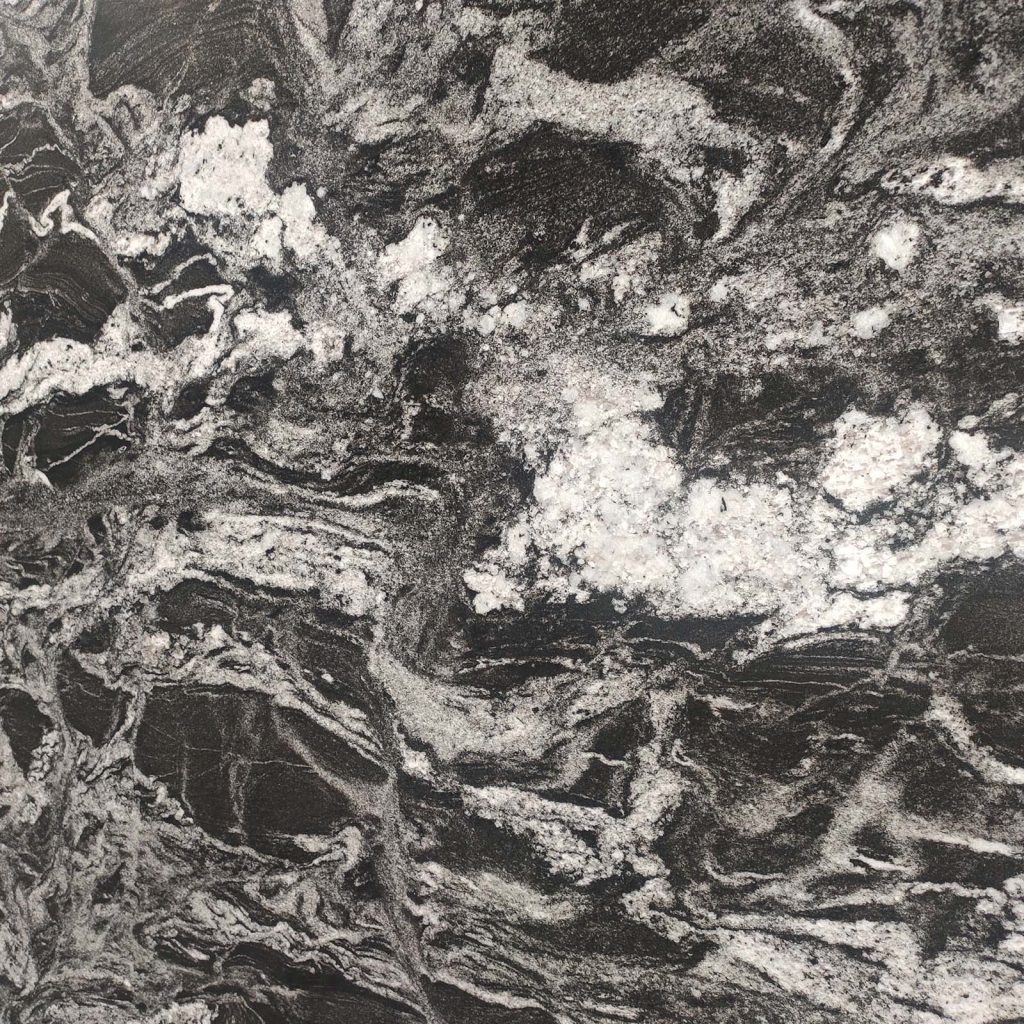 All these black granite countertop choices can be availed in any granite finish and edge profile from certified Indian granite manufacturers at competitive prices.
From black bathroom countertops to black granite worktops and from backsplash for black countertops to granite black pearl countertops, the Indian granite market caters to all needs amicably.