Every home needs a flat surface to work on, especially the kitchen. This surface is a worktop or countertop made of different materials. When it comes to picking up a worktop that easily mingles a unique style, durability, and lower maintenance requirement, granite stone induces a big difference. Undisputedly, granite worktops are beautiful and they are a big compliment to any kitchen, home, or bathroom. Granite is one of the perfect worktop materials that is right for every space and lifestyle. With loads of aesthetic and maintenance advantages, granite tops make things easy for homeowners who are unable to make a balanced decision on choosing the right worktop material. This content helps readers know more about the features and colors of granite worktops sold and supplied by Indian granite suppliers.
Stylish granite worktops are a big fit for kitchen, bathroom or home
Generally, granite is widely used as a common material for worktops. Being resilient, it can be easily cut and polished. The heat-resistant qualities of granite make it the first choice for all modern and traditional type kitchens. Granite can be custom-made in the form of precut and edged worktops and professionally installed. It is said that scheduling a kitchen around a granite countertop is not an easy task because two granite slabs are always not the same. With big granite producing countries like India, it is easy to get feature-rich granite products from North and South India. The following are some of the unique features of granite worktops that make them an ideal candidate for kitchen or bathroom remodeling at all home types. These include:
Granite worktop features
Fire resistance – Excellent
Low maintenance – High
Scratch resistance – High
UV resistance – Excellent
Workability – High
Chemical resistance – Normal
Thermal shock – Normal
Resistance to abrasion – Normal
3 D decoration – Normal
Low porosity – Normal
Hardness – 6-7 on the Mohs scale
People who are still in doubt need to know that granite doesn't chip and crack when exposed to heat.
It doesn't scratch and stain easily. Moreover, the tough and durable granite is not expensive and it needs lower maintenance.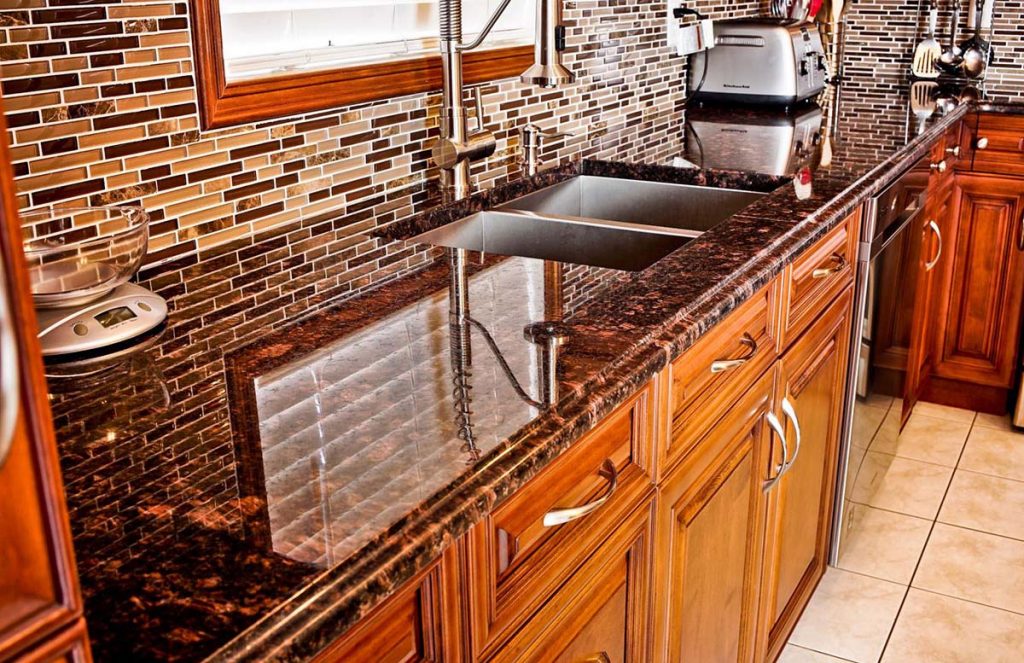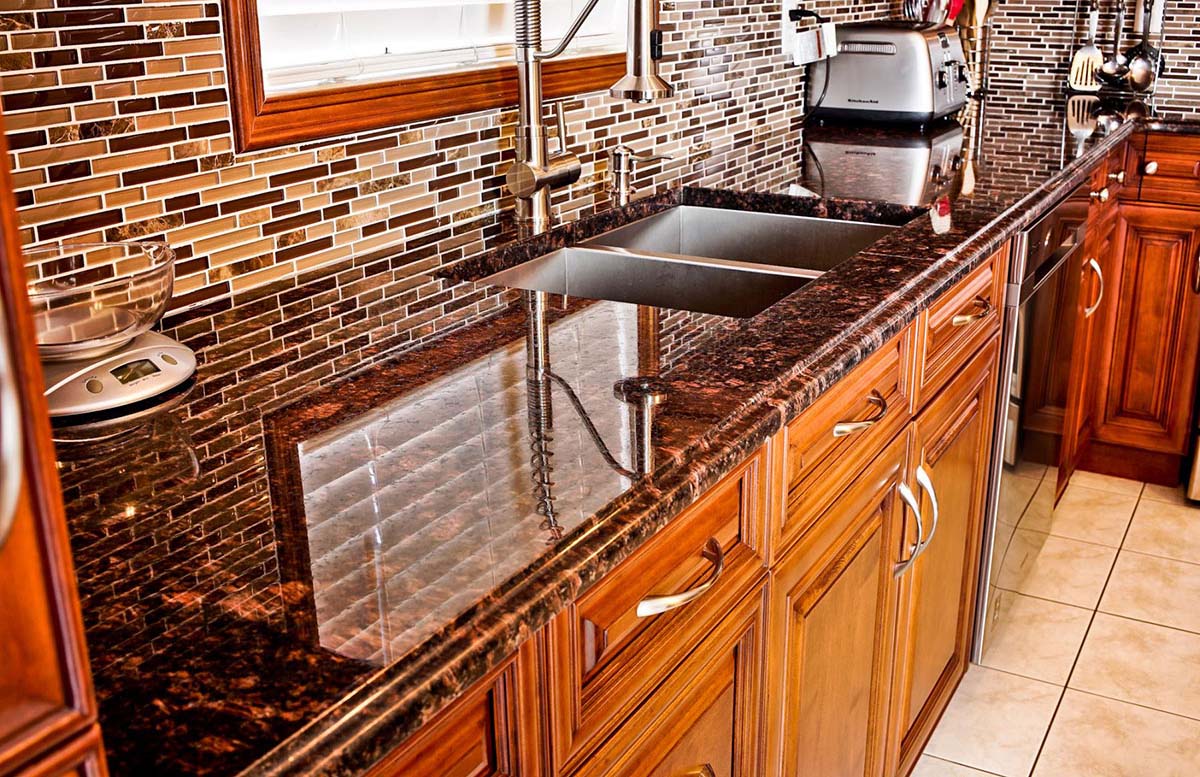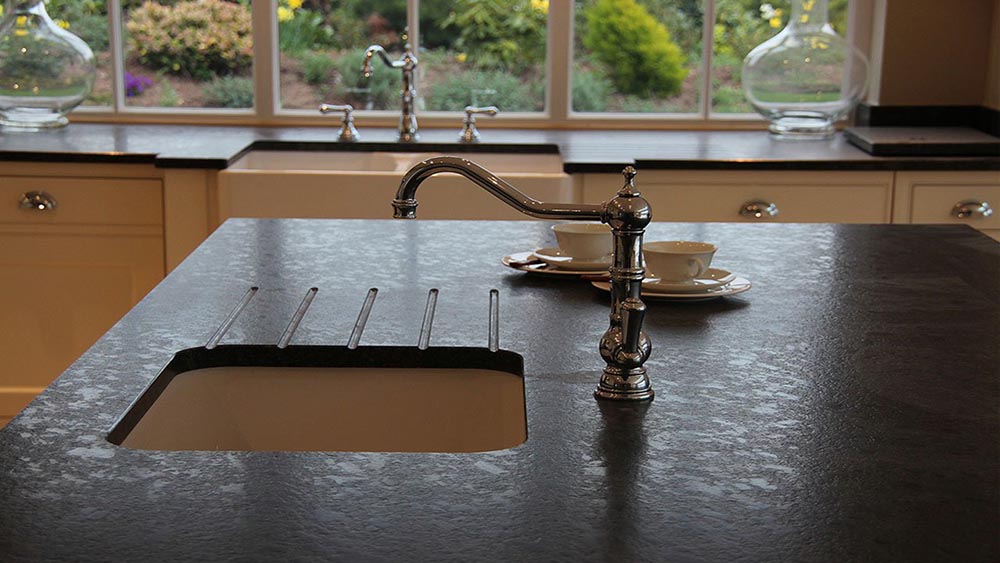 People who are still in doubt need to know that granite doesn't chip and crack when exposed to heat. It doesn't scratch and stain easily. Moreover, the tough and durable granite is not expensive and it needs lower maintenance.
Granite worktop colors from Indian granite suppliers
With the above passage, it is clear that granite worktops are vital for the kitchen. It is also easy to select a perfect worktop with the expert's advice. Granite kitchen worktops hardly come in standard sizes as such sizes don't fit all residential and commercial kitchens. That is why custom sizes are more popular in granite stone markets. In India, there are lots of ISO-qualified granite worktop suppliers who are capable of catering to all B2B and B2C needs professionally. Being a big country and having lots of granite quarries, India is a producer of more than 100 granite colors and patterns. With some rare black and white colors, India catches the attention of prosperous buyers with high disposable income. The following are some of the highly-demanded colors for granite stone worktops.
Black granite worktop
Black is one of the most popular colors for garnering a kitchen as it mingles well with cabinets and walls around. Generally, people buy black beauty, absolute black, black forest, black premium, black galaxy, jet black, and black pearl colors.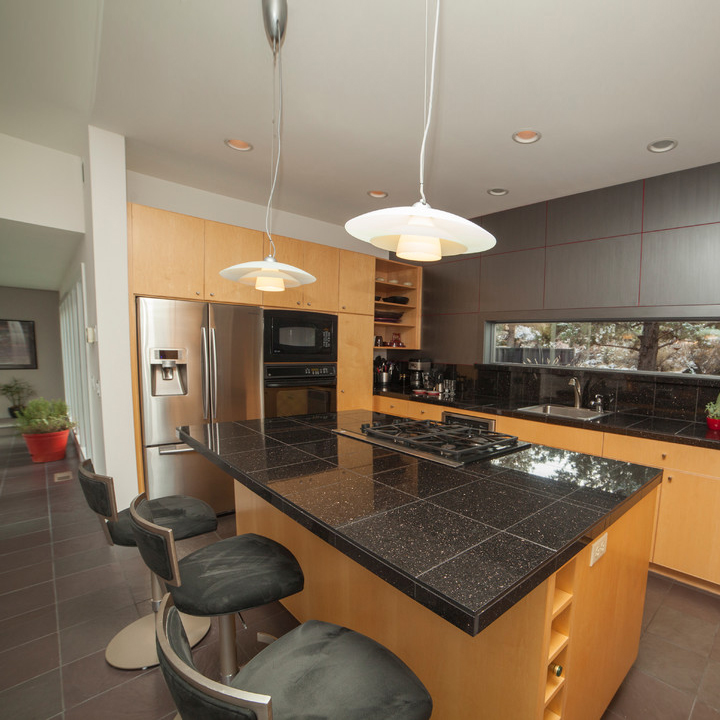 Brown granite worktop – Tan brown, ivory brown, Z brown, desert brown, and coffee brown
Green granite worktop – Hassan green, Kuppam green, apple green, and French green
Grey granite worktop – Steel grey, Colombo juparana, Bala flower, and jubilee grey
Red granite worktop – Multicolor red, smoka red, Jhansi red, and Lakha red
Blue granite worktop – Blue dune, topaz blue, lavender blue Koliwada blue, and imperial blue
White granite worktop
In the category of white granite, colors like Kashmir white, viscon white, p white, imperial white, and river white matter the most. When it comes to choosing the best white color that gives the kitchen a superb look, Kashmir white and viscon white granite worktop are top players.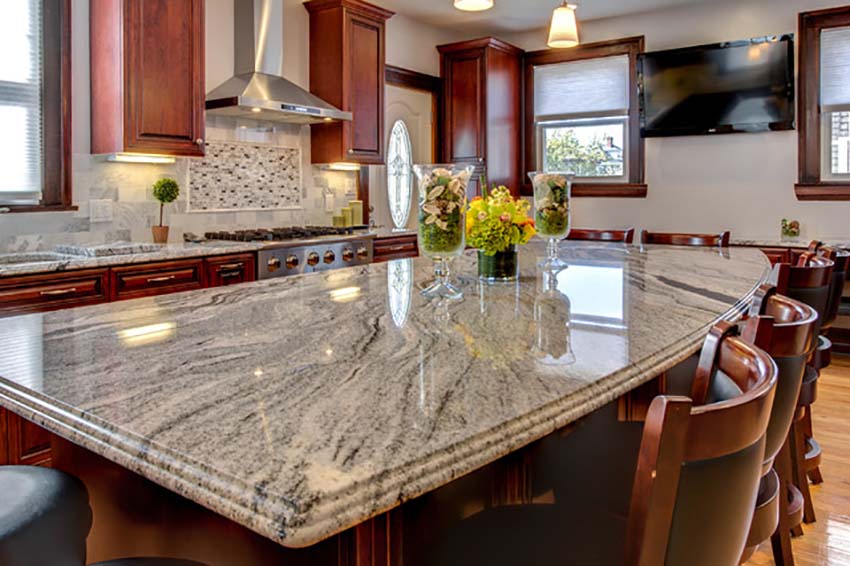 You can opt for a variety of granite worktop edges, including small ogee, half-bullnose, full-bullnose, bevel, planter, cove ogee, dupont, chiseled, Pencil, demi-bullnose, large ogee, cove, and mitr. There are also some Indian granite surface finishes that people prefer on their choice perfect granite worktops. These include polished, honed, sandblasted, antique, tumbled, bush-hammered, brushed, leather, and lepatora. You can also get all these popular worktop colors in hand-cut and machine-cut edges.
Absolute black granite worktop and black galaxy granite worktop are the two interesting hues that attract B2B buyers from the United States and Europe.  As far as granite worktop prices are concerned, Indian granite manufactures and suppliers offer highly competitive costs for commercial, standard, and premium quality products.