The easy availability and physical properties of granite stone at various granite suppliers make it a stone of choice among architects and construction experts. Moreover, granite comes in a plethora of designs and colors which means architects have a choice to get a stone matching the planned décor of the space. Be it a commercial project or a residential one, granite is a versatile stone that is fit for all types of usage. From flooring to wall cladding, countertops, worktops, monuments, and others, the uses of granite are nearly endless.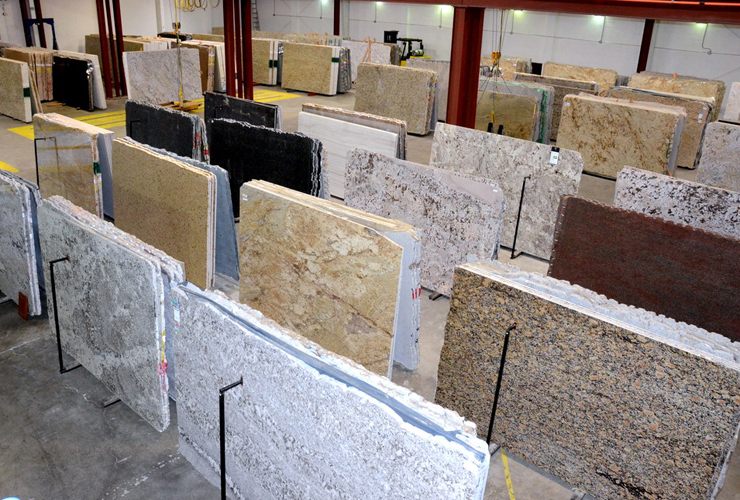 Now, when it comes to determining the various sizes of granite stone that are being exported, the commonly preferred ones are slabs and tiles. There are two types of granite slabs – gangsaw and cutter. The selection of a particular type and size of granite stone depends on the precise application, surroundings, and available space. For example, if you are looking to install granite countertops or granite worktops, granite worktops, a cutter slab would be a preferable choice. Likewise, for bigger applications, granite gangsaw slabs are chosen.
Gangsaw Slab Size – 260 x 160 cm up in 2 & 3 cm
Cutter Slab Size – 180 x 60 cm up in 2 & 3 cm
Tile Size – 30×30, 30×60, 60×60 cm
Note – Do remember that it is always an option to get a custom-sized slab or tile from the granite suppliers.
The Manufacturing of Granite Slabs and Tiles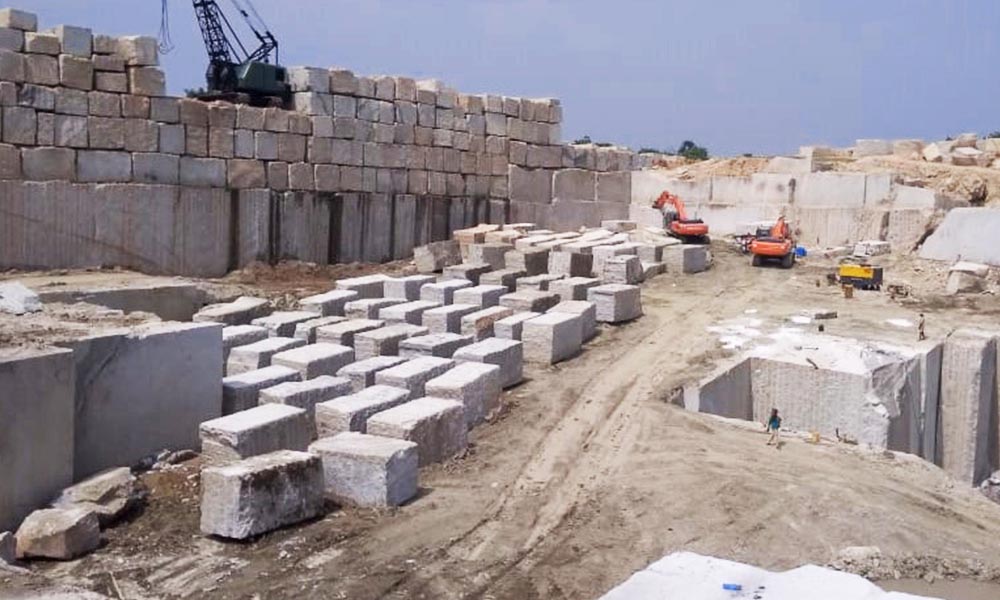 The manufacturing process of granite slabs and tiles starts at quarries, which can be defined as the large deposits of granite in the ground. Big granite blocks are obtained from quarries. These blocks are then sent to granite processing units for preparing slabs and tiles.
At these processing units, a big-sized gang saw is used to cut the giant granite blocks into slabs, usually gangsaw slabs. A gang saw is used in conjunction with imported steel plates and steel shots. These aid in the cutting of hard blocks into slabs or tile strips. After this, the slab is appropriately shaped, polished, and completed.
If you want to import granite slabs or tiles, you can choose from various granite manufacturers and suppliers. They can provide you with a number of color choices and surface designs. In terms of finish, the available finishes are flamed, Lepatora, polished, honed, brushed, and bush hammered.
Difference Between Granite Slabs and Tiles
A granite slab is a huge, massive stone that is thick and heavy. A slab is typically 2-3 centimeters thick, 260-330 cm long, and 160-220 cm broad. It comes from a single block of stone and is sold as a single piece.
There are no interrupted seam lines since the slab is taken from a single granite block. As a result, if you want a streamlined style in your interior design, this type of granite stone is ideal. It also works effectively where broad surfaces are required.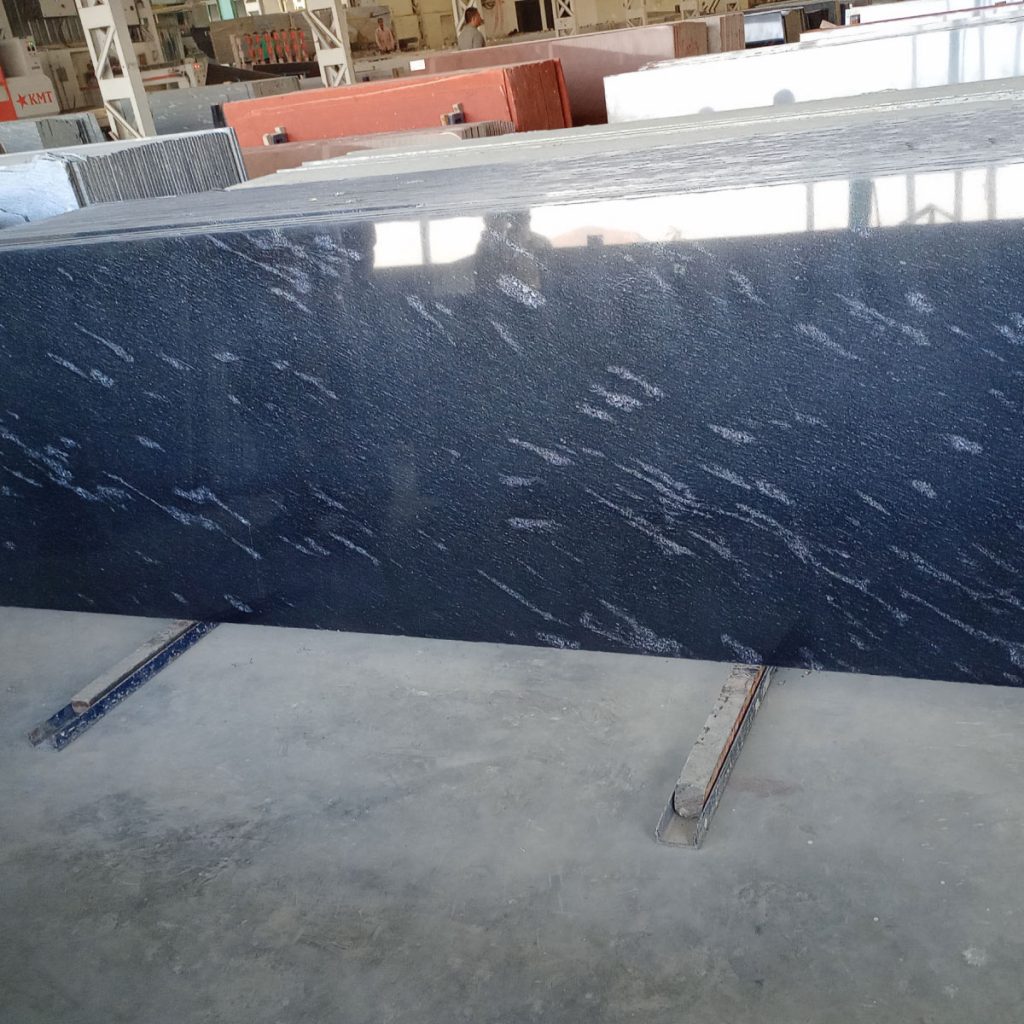 Granite tile is thinner, smaller in size, and lighter in weight. Each tile measures 30 to 60 centimeters. Moreover, it is no thicker than 1-5 to 2 centimeters. However, in terms of dimensions, tiles are easier to install than slabs. Consequently, they are less expensive than slab stones.
Popular Granite Applications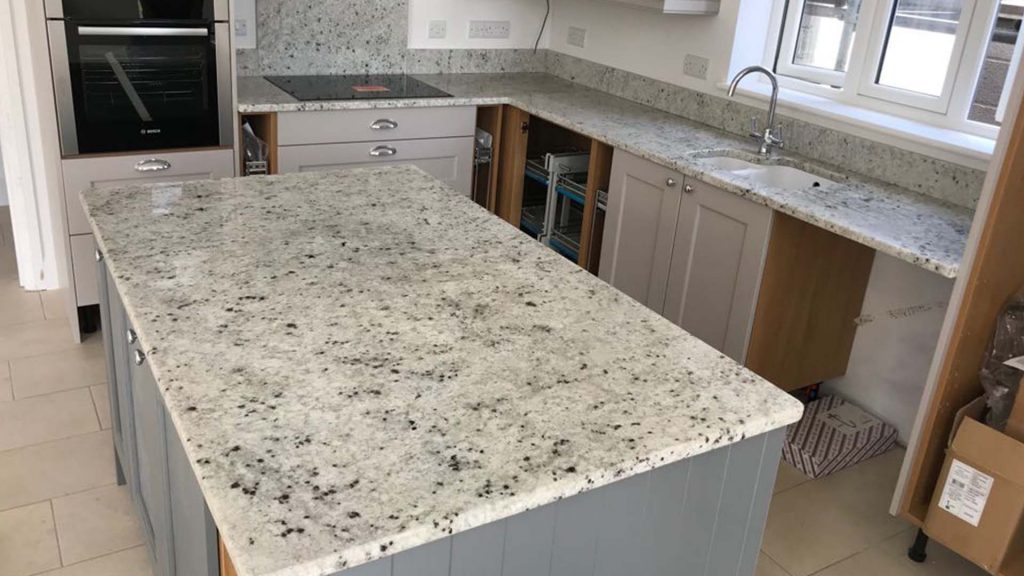 Granite Countertops
Granite slabs emerge as the most prevalent choice for superb kitchen countertops, worktops, tabletops, and vanity tops. Not only do they have a smooth, uninterrupted appearance, but they are also very simple to clean and maintain. As a consequence, they are the finest choice for outdoor kitchen granite worktops.
Wall Cladding
Thick 1.2 cm or 2 cm tiles are largely preferred for external wall cladding. Thin tiles, like bathroom tiles or kitchen backsplashes, can be used for inner wall cladding. To make a one-of-a-kind wall covering, combine two entirely contrasting colors, such as black granite and white granite.
Flamed and polished wall cladding is popular among homeowners. The former gives the tiles a rough appearance, whilst the latter gives them a glossy appearance.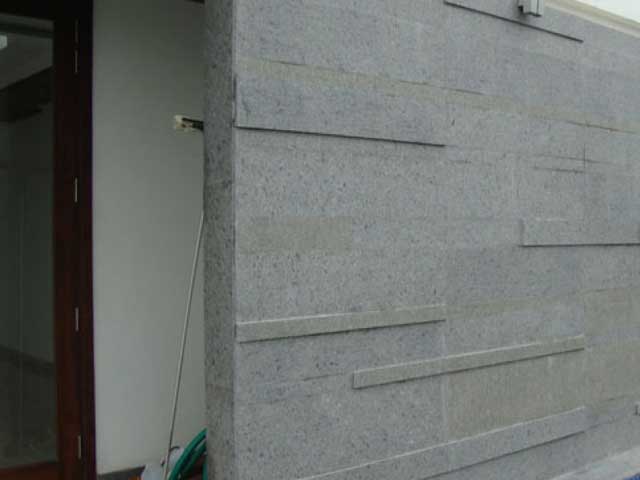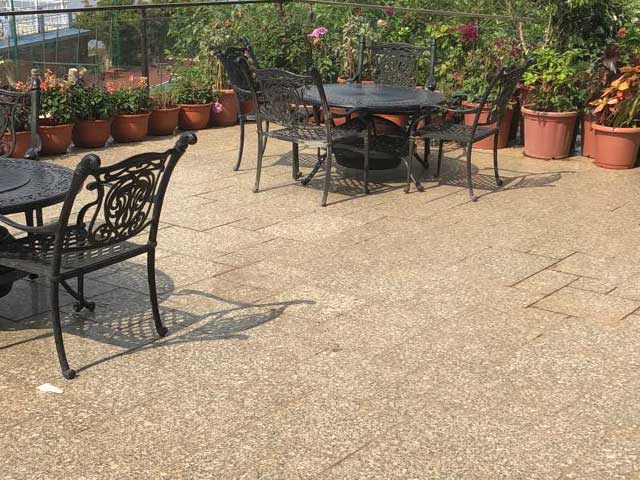 Flooring
Granite slabs are an excellent material for big outdoor paving surfaces. They are extremely durable for intense foot usage. Slabs are very popular for balcony flooring since a single stone may cover the whole surface.
Tiles, on the other hand, are a common interior flooring and even staircase material. Granite floor tiles with a thickness of 2 cm to 3 cm can be used to construct high-quality flooring.
The Conclusion
Whether you are a granite importer or a construction contractor looking to source high-quality granite slabs and tiles, there are many Indian granite manufacturers and suppliers that provide superior quality stones at the most competitive rates.