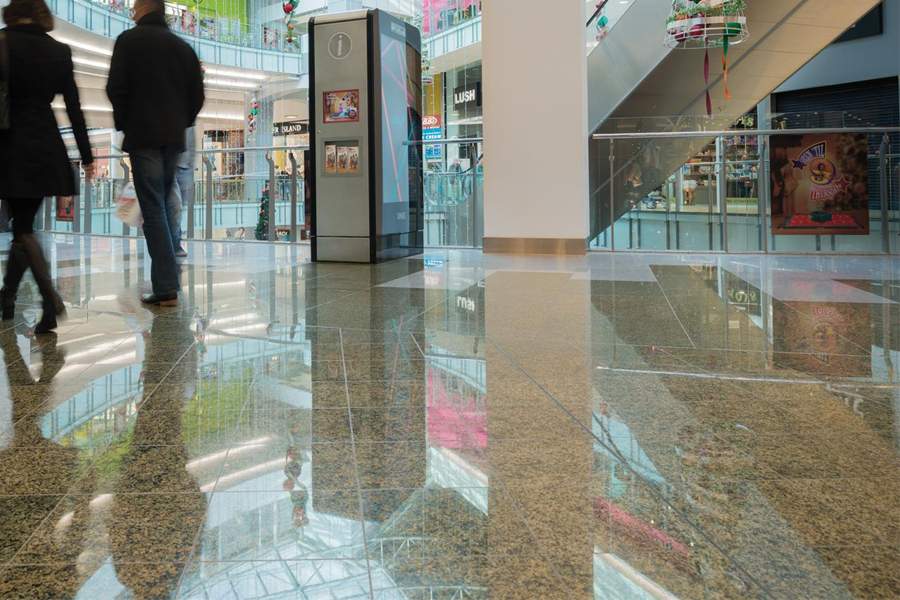 Admired for its natural beauty and sturdiness, granite is the all-time favorite construction material for homes. But at the same time, it is also known to possess amazing resistance against harsh chemical and weathering that makes this natural stone a winning choice for commercial construction too. Let's find out more about granite and the top 5 granite variants for commercial construction.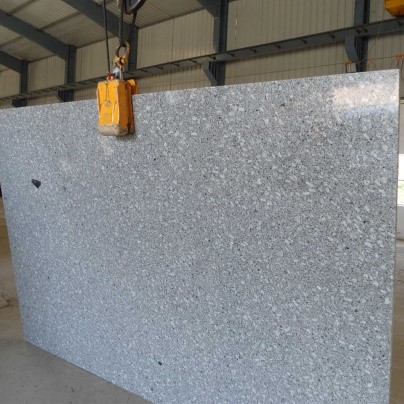 Every project asks for certain materials to match the demands of a building design. Generally, the materials used for residential construction are a lot different from those utilized in commercial buildings. As the purpose of constructing the building in both scenarios are totally different, the grade and type of materials tend to vary a lot. However, there are certain materials that are found to be apt for both commercial as well as residential construction like granite.
Though most people consider granite as the best countertop for their kitchen, granite has commercial applications as well.  Some of its other uses are:
Let's find out what granite is that makes it so popular. 
Granite is an igneous rock made from the cooling of magma. It differs greatly from marble, limestone, and other natural stones as they are primarily sedimentary stones made up of calcite, a comparatively soft and general mineral extracted from shells and animal skeletons. It is the heavy pressure and temperature under the earth's surface that turned them into stone. Granite is one of the toughest materials available today, with measuring of 7 on the Moh's Measurement of Hardness. On the contrary, marble is measured just 3 on the same scale. And as their primary constituent is calcium, marble and the others are heavily prone to mutilation by acids like citrus and vinegar. 
Granite comes in tiles and slabs and is regularly used not only for countertops, vanity tops, and bar tops, but also for flooring, wall cladding, fireplace surrounds, windowsills, and even building façade. Its distinctive differences in terms of color and veining make each stone piece a natural wonder. It remains cool on touch and presents an image of timeless grace and beauty. 
A range of factors tend to affect the actual price of granite, but the most crucial ones are supply and demand. Supply is generally affected by the approachability to the stone quarry, the regularity of the stone, and the stone's functionality. Granite that is beautifully presented, and contains uncommon colors is bound to be costlier than other variants.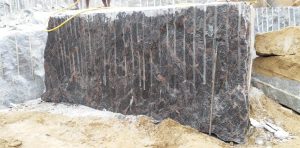 Granite is made up majorly of feldspar, mica, and quartz. It may also possess traces of biotite, muscovite, pyroxene, hornblende, and other elements. These minerals play a vital role in lending colors to the stone. The white mineral grains in the stone are feldspar, which is abundantly found on the planet. The light gray, glass-like veins are made up of quartz, and the black, flake-like veins are due to the presence of black mica or biotite. Other minerals infuse the stone with a group of colors, given their exact source, and these varieties are sometimes given distinctive terms. 
Granite is known to have a crystal structure, thus it always contains small pits or spaces between the different mineral crystals. They don't show up before polishing and typically remain inconspicuous on finished pieces once the surface is heavily polished. Granite also possesses natural fissures that may look like cracks, but they are not structural flaws and will not hamper the function or durability of the material. They occur as expected and are thought to be part of stone's beauty.
Top 5 Indian granite stones that are apt for commercial construction projects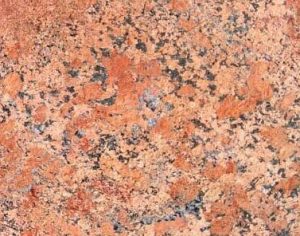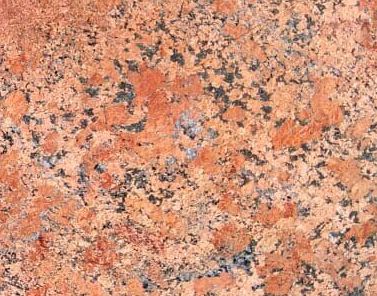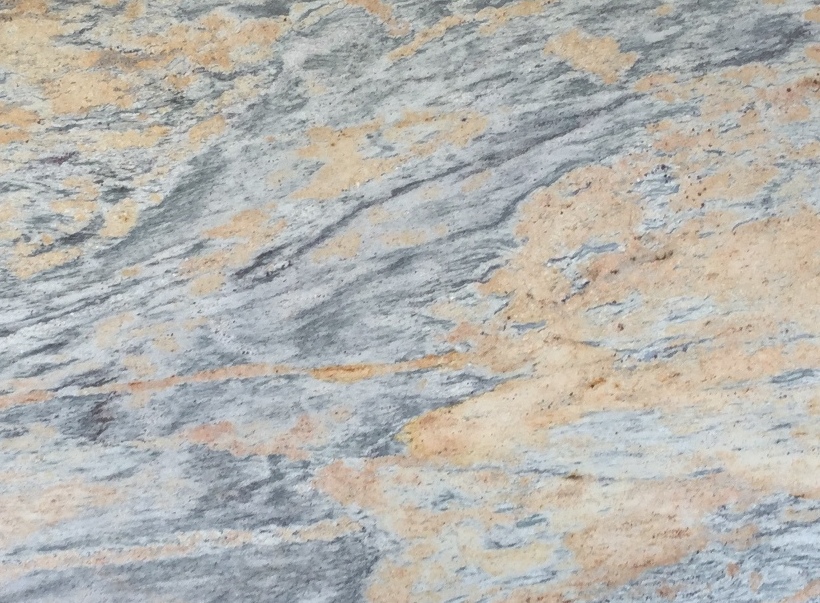 2. River Gold Granite – Known for its earthy look, River Gold Granite is another popular granite stone for commercial architectural projects. It is a great granite for any countertops, washrooms, backsplash, and flooring, etc. 
Your search for the best granite for your commercial project would be considered incomplete without the inclusion of this granite variant. The clusters of grey and golden brown over white backdrop give this granite a magnificent visual appeal.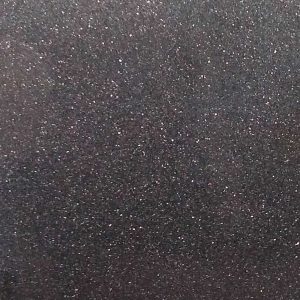 3. Black Galaxy Granite – Featuring small white and grey-colored specks on a black surface, Black Galaxy Granite is a widely chosen granite for residential and commercial construction. Be it flooring, countertops, stairs, wall cladding, pool capping, washrooms, or other regions, this granite is an absolute beauty in all aspects of architecture. 
This can be bought in both standards as well as custom sizes and easily available with all the leading granite manufacturers and exporters in India.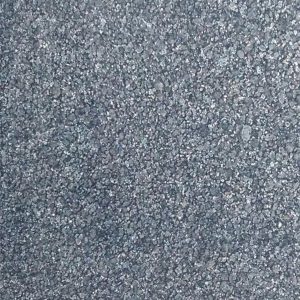 4. Imperial Blue Granite – When it comes to shortlisting the most beautiful granite stones, Imperial Blue Granite finds a place among the top choices. A versatile stone for a wide range of applications in modern architecture, this granite always remains in heavy demand all across the world. 
This stone can be obtained in multiple finishes like flamed, honed, brushed, Lepatora, bush-hammered, polished, flamed, and leathered. From rough blocks to cutter slabs, and custom sizes, this Indian granite comes in various dimensions. 
5. French Green Granite – Quarried from North India, French Green Granite is widely used in a number of construction projects worldwide. This granite showcase multi-colored flecks over a green backdrop. Also known as Nausera Green Granite, this granite possesses many similarities in the surface texture of several other north Indian Granites.
The most amazing part of this granite is that it doesn't look dull over time due to its extremely granular texture. Many Indian granite manufacturers and exporters provide this stone for global use at the most competitive rates. 
Due to its high level of sturdiness, stain-resistance qualities, granite always remains the most preferred construction choice for builders today. For any project of any scale and extent, granite is undoubtedly the most remarkable choice as the beauty it exhibits to the surroundings remains second to none.