The process of making a slab product starts with the quarrying of giant blocks at granite quarries and ends with the cutting of stone blocks into slabs using stone block cutting machine (gang saw) at granite factories. Generally, stone blocks are sold unfinished and rough. On the other hand, some slabs are sold finished and semi-finished with the polishing of surface on one side of the stone plus finished or unfinished edges. Cutter slabs and gangsaw slabs are the two primary slab types separated from rough blocks.
Global B2B buyers buy gang saw stone slabs in a bulk quantity for commercial purposes. When it comes to buying gang saw for sale, buyers focus on a few features size, thickness, and shape options. There are different granite markets where slabs are sold in varying sizes as per changing needs of B2B and B2C buyers. Read this content to know more about granite gangsaw slabs and their dimensions through a perfect mix of written texts and images.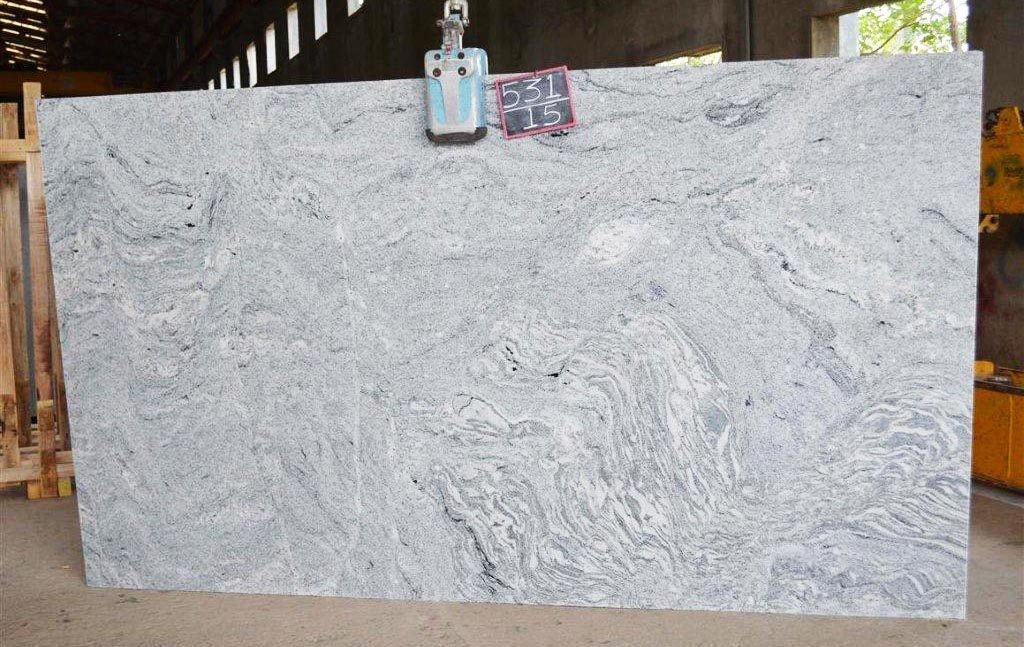 Granite gangsaw slab – Dimensions
From kitchen countertops to bathroom vanity tops, there are various applications of gangsaw size slab. In the Indian granite market, buyers can expect standard granite gang saw size. They can also opt for custom sizes as per changing needs of commercial aspects. Buyers have to pay more for having a bigger size granite whereas small size slabs can be purchased at cheaper prices. Stone experts at granite factories use multi-blade gang saw machine and multi-wire wire saw machines to cut big blocks in big slabs of different length, height, and thickness. Note that the size of gangsaw slabs available for sale mainly depends upon the size of block and the stone machine used for cutting blocks into slabs of standard and custom sizes.
When it comes to looking at various dimensions of a gangsaw slab, granite experts monitor things like height, length, and thickness. These three aspects are vital for having a perfect granite stone ideal for a number of applications. At a granite processing unit, granite blocks are input and to be produced stone slabs are output. Generally, a stone block cutting machine is known as gang saw. Gangsaw slabs come in semi-finished or finished products. The following is a description of various dimension of granite gangsaw slab. It includes:
Granite gangsaw slab size
• Gangasw granite slab size – 260-340 x 160-200cm with 2-3 cm thickness
• Mini granite gangsaw slab – 110-150 x 240-300 cm with 2-3 cm thickne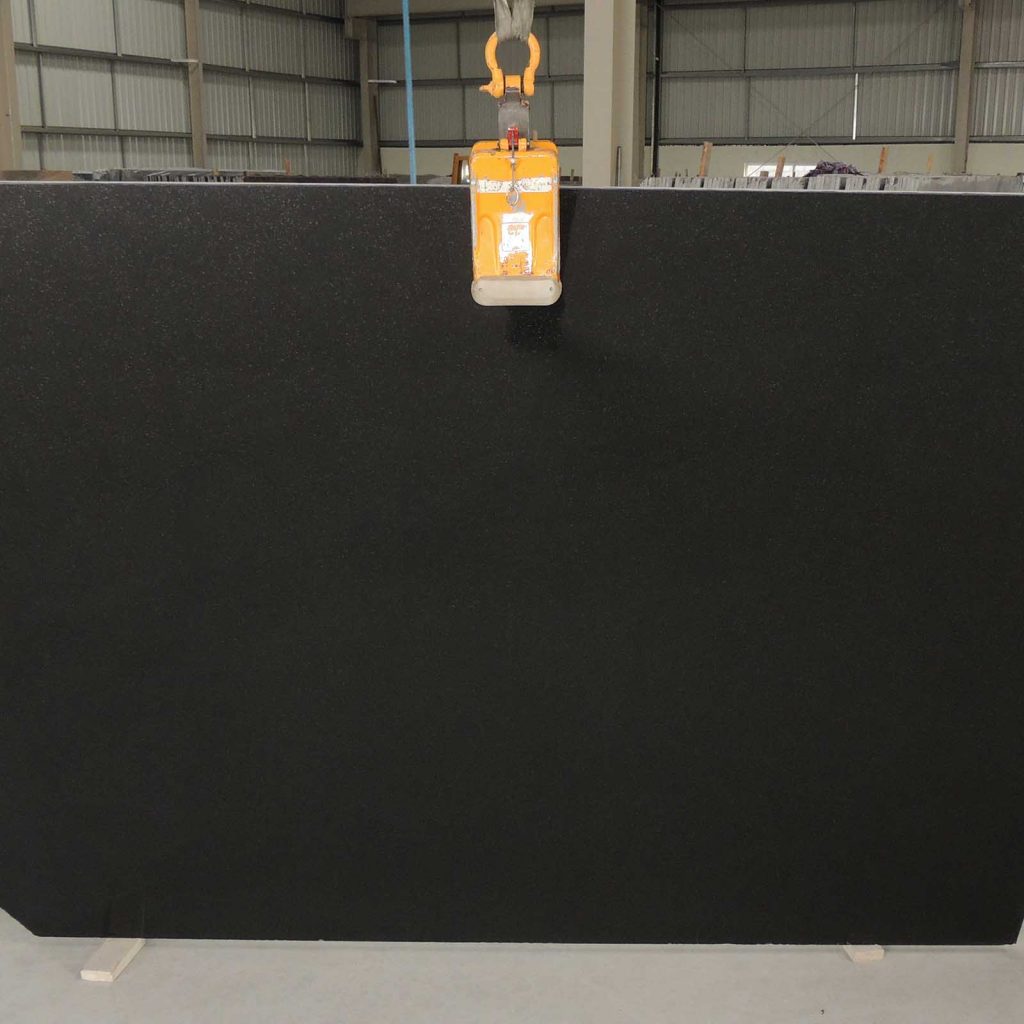 Granite gangsaw slab thickness
• Thickness in cm – 2-3 cm (standard); Custom size on order
• Thickness in mm – 20-40 mm (standard); Custom size on order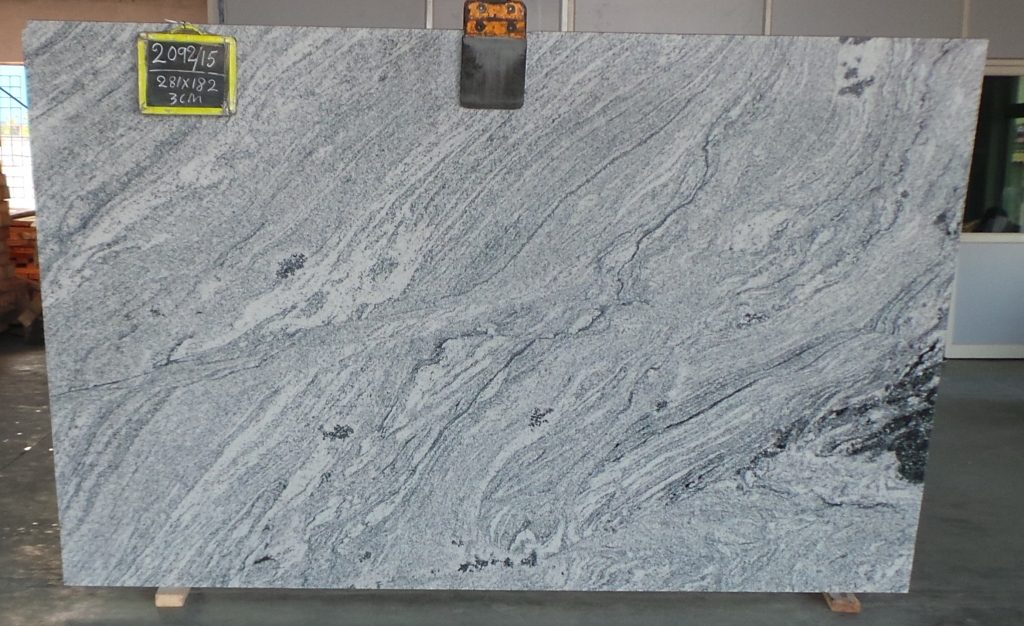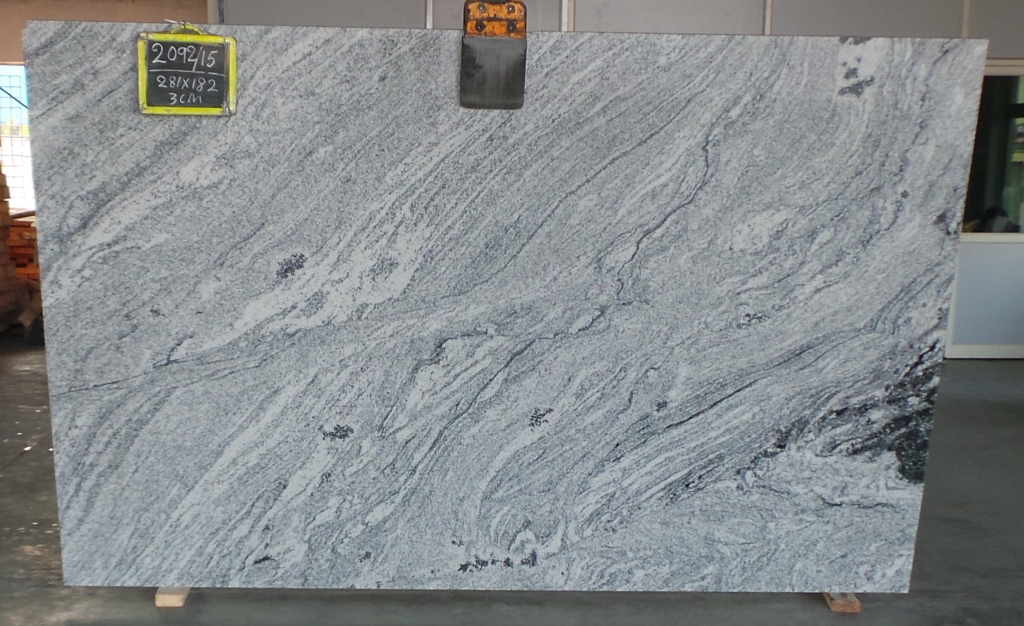 Granite gangsaw slab finish
• Granite slab edges – Machine-cut and hand-cut
• Granite slab surface finish – Polished, honed, bush-hammered, flamed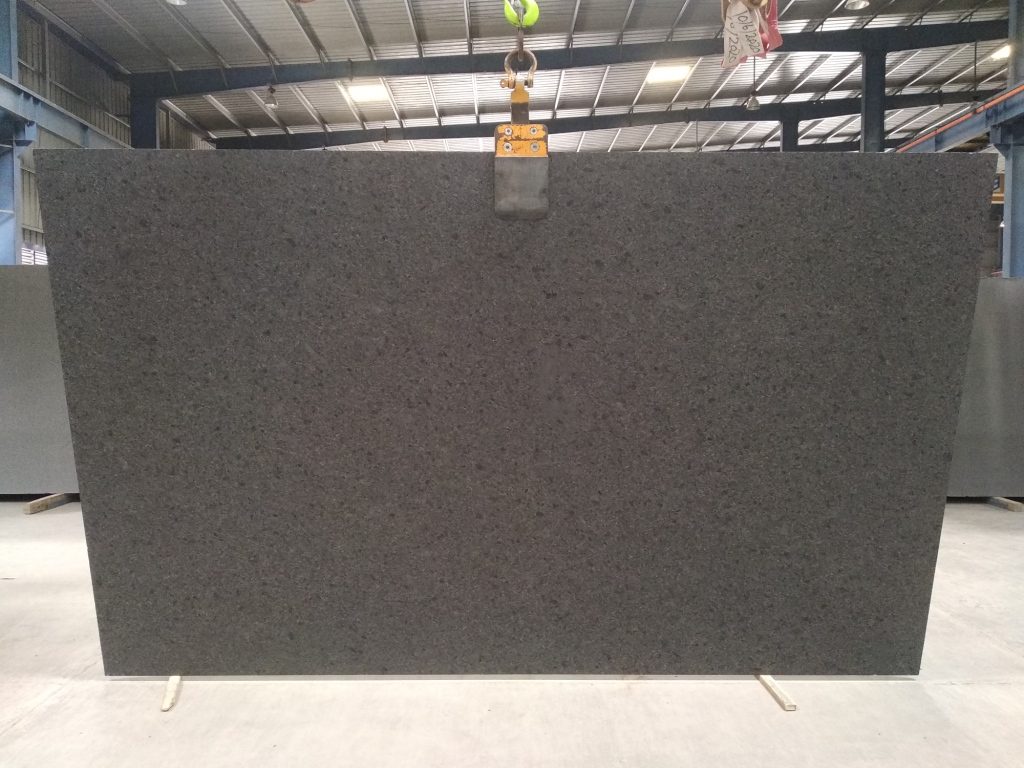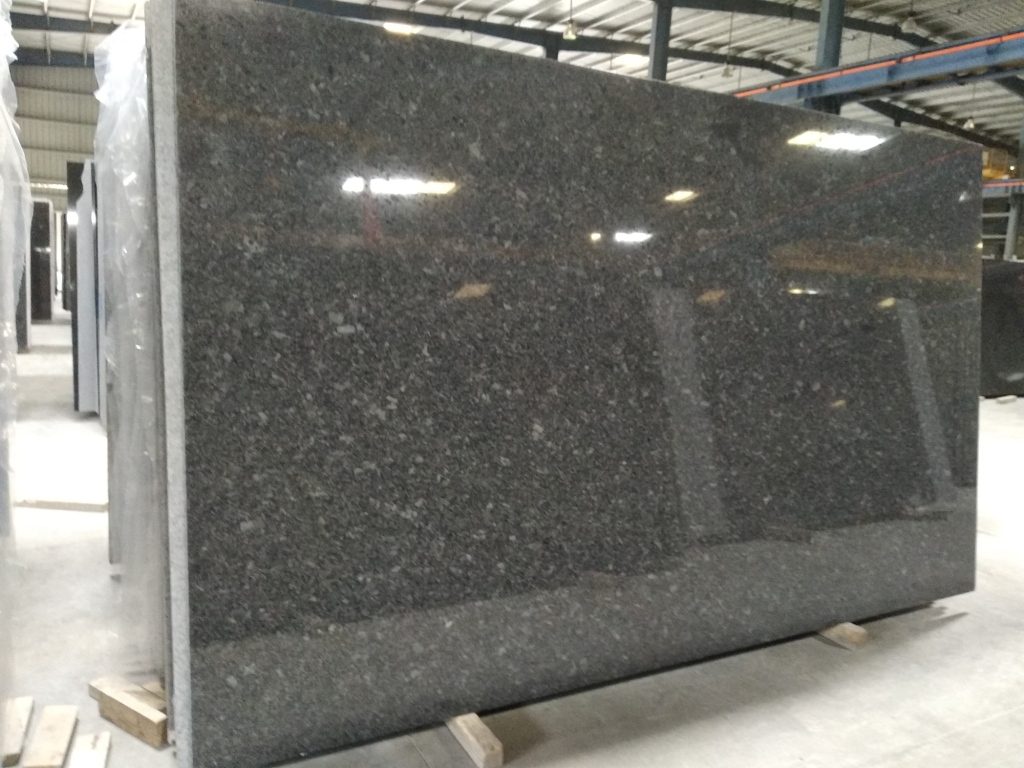 All mentioned above sizes are universal and designed as per global granite stone cutting standards. Apart from these standard options, gangsaw slabs can also be ordered in customs sizes to suit the actual dimensional needs of granite construction projects. Indian granite market deals in both custom and standard sizes of gangsaw granite slabs and caters to the varying needs of B2B buyers from all parts of the world.
An ISO-certified Indian granite slab supplier understands what a granite buyer needs. That is why the granite company offers colorful and finished granite slabs in a bulk quantity. Buyers also need to understand that the prices of all gangsaw stone products are not the same. Prices vary on the basis of color, size, finish, and availability of the stone product. Moreover, the distance between the granite quarry/factory and the nearest ports in India also matters the most.