India is a mineral-rich country and also one of the leading granite exporters to the world. Indian granite supplied by granite producers delivers a matchless style and grace to any concrete structure. Indian granite is a widely used and highly demanded construction material in the USA, Europe, Russia, Australia, Canada, and the Middle East. Granite industry in India is booming. There are lots of classic memorials built globally with Indian granite.
A close look at the granite industry in India
Rich Americans prefer Indian granite stone for adding more appeal to their kitchens and bathrooms. With the advent of artificial stone and cheap quality stone from China and Brazil at a cheaper price tag, there is a big competition between countries for capturing the lion' share in the stone industry. With lots of benefits for global buyers, the granite industry in India has an edge.
The color and texture of Indian granite give it an edge in the global competition. Indian granite suppliers and exporters prefer buying big granite boulders and slabs from Brazil before exporting them to the US. In the same manner, Italy buys big slabs from and processes them for the purpose of export. China also purchases raw materials from India.
Today, a large number of Indian granite producers and wholesalers deal in the selling and supply of granite slabs, tiles, and monuments all over the world. Just go through and check what stone industry experts have said of Indian granite industry in India and its prospects and future.
Indian granite: Current prospects and future aspects
Currently, China, Brazil, and India are leading granite producers across the world. India has lost some of its traditional markets to China due to the supply of average quality products at a cheap price tag. This Indian stone is popular for its inherent features. Let's check out the status of the stone in all corners of the world through views of stone experts.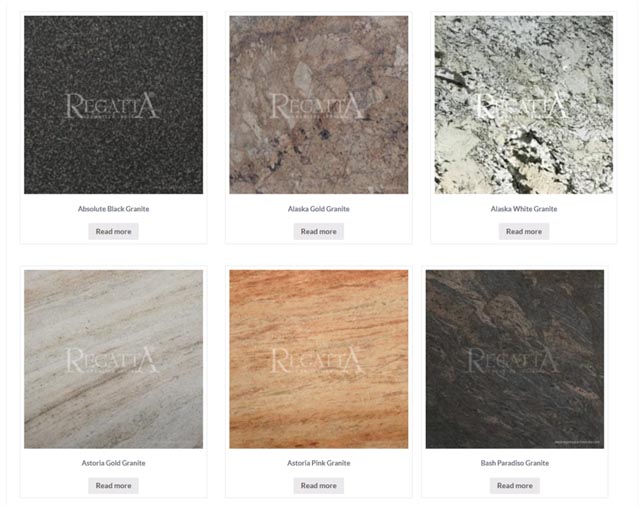 On the image of Indian granite in the minds of foreign consumers
Puneet Soni, director of exports at Granite Zone India, says "Indian granite is considered to be very exotic and luxurious. Granite in any market, as such, is considered to be a top-notch material used in the construction industry or in home interiors."
On exporting value-added products
Sekar President, Federation of Indian Granite and Stone Industry (FIGSI), expresses "Gradually, the industry adopted the latest technology and started exports of value-added products. Now, Indian finished products are well accepted all over the world and are being used in major projects. At present, value-added exports have exceeded 80% of total exports. The balance 20% is being exported as dimensional blocks since they cannot be processed in India."
On India's granite export potential
Sekar says "India has the potential to increase exports by leaps and bounds. This can happen only if the raw material is made available to the industry in sufficient quantity and on a continuous basis. This will be possible if more quarry leases are issued and imports of rough dimensional blocks granite blocks are allowed freely for value addition. This will help the Indian granite industry to run its units to the full capacity, thus boosting exports. Further, the Government of India has to declare granite quarrying as an industry. In addition, export incentives like duty drawback need to be extended to the granite sector at par with leather, textile, and other industries."
On a rise in Indian granite export
Gautam Chand Jain, chairman and managing director at Pokarna Ltd., says, "The market is actually not very good worldwide. The European market is not doing well. The Gulf market too is not in a good shape. The overall sentiment in the construction industry is also not encouraging. And back home, the domestic market is also not performing. Notwithstanding the external hurdles, we are in a better position fortunately since we are focused on only granite and American market."
On major threats and challenges for Indian granite industry
Gautam Chand Jain expresses "When we talk about quarrying operations, the threat is from the small quarry owners who give competition by selling their product at lower rates. On a global level, the threat is from the host of countries which have of late captured traditional markets. For instance, Brazilian granite is currently being sold in the American market at a very low price because of the currency fluctuation. Further, the threat from Chinese players is always there. They process low-quality granite and sell cheap stones in America which is a threat because when a customer looks at a low-end product, they go for price and we can't compete at that low price as we have high processing cost."
Regatta Granites India, a professional granite producer, seller, and exporters from India, delivers quality granite products in different finishes and shades at the most competitive price. Buyers will really get an edge when they make a purchase from the producer.