Granite, as a natural stone material, is quite popular in all parts of the world. It is widely used as a construction material for different construction projects. With a 6-7 hardness rating on the Mohs scale, granite is far and better than many natural stone products in terms of quality. Quality is the factor that decides the value and utility of granite stone in the form of tiles, slabs, countertops, vanity tops, and other granite stone articles.
When we talk about the quality factor, it is nothing but the degree of excellence of something. Here, the word 'excellent' means that something is fit for use and it matches the direct needs of end-users. Let's have a look at the three interesting FAQs that help you understand the quality factor.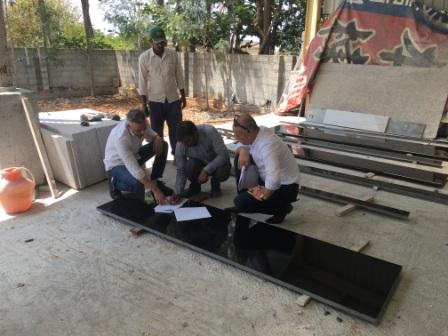 What are the different Group letters for granite stone?
We know that a granite color cannot be produced or "engineered". That is why granite becomes more expensive when it comes to the higher group. Granite experts judge a granite stone based on a few factors. Let's check the group letters and factors associated with them.  
Grade A or Premium/top (Level-3) quality granite
This quality granite or granite color is in short supply or difficult to mine.
It is expensive and has no bearing on the quality of the stone.
It has exotic or high-end labels with a difference.
It has top-quality with one-of-a-kind colors, variations & patterns.
It is very rare in appearance, colors, and patterns.
Grade B or Standard (Level-2) quality granite stone
This quality of granite has clear colors and interesting patterns.
It is not so unique; tougher and durable than level 1 granite.
It is a little more unique in color and design.
It has no unusual patterns and colors.
It has a general thickness size – 3/4-inch.
Grade C or Commercial (Entry-level) quality granite
This quality granite is of commercial or builder grade.
It is a low-grade or second choice granite.
It has surplus soft minerals mixed into the stone.
It has less color variation than higher-rated products.
It has the lowest granite grade with standard colors.
How to inspect granite quality?
Once you understand what grades of a granite product are, it is high time to inspect a granite product. There are different ways to inspect a granite product quality. Laboratory tests are one of the best methods to know about all ins and outs of a granite stone product. These tests include chemical resistance test, dimension test, frost resistance test, modulus rapture test, Mohs scale hardness test, porosity test, specific gravity test, thermal shock test, and water absorption test. All these tests show the overall performance report of the stone. You can't do these tests, you need to take help from a professional granite stone expert.
If you are not an expert and want to check the quality of the stone yourself, then there are a few ways that can make things happen in your favor. These include:
Check granite texture, color, and thickness uniformity.
Check granite uniformity, edges, and thickness variation.
Check granite's gloss (Ideal gloss more than 85).
Check standard or custom size of granite slab or tile.
Check the stone dimension as per actual size & tolerance.
Check surface defects like lines and patches.
Check surface smoothness, finish, and impurities (fissure, cracks, and speckles).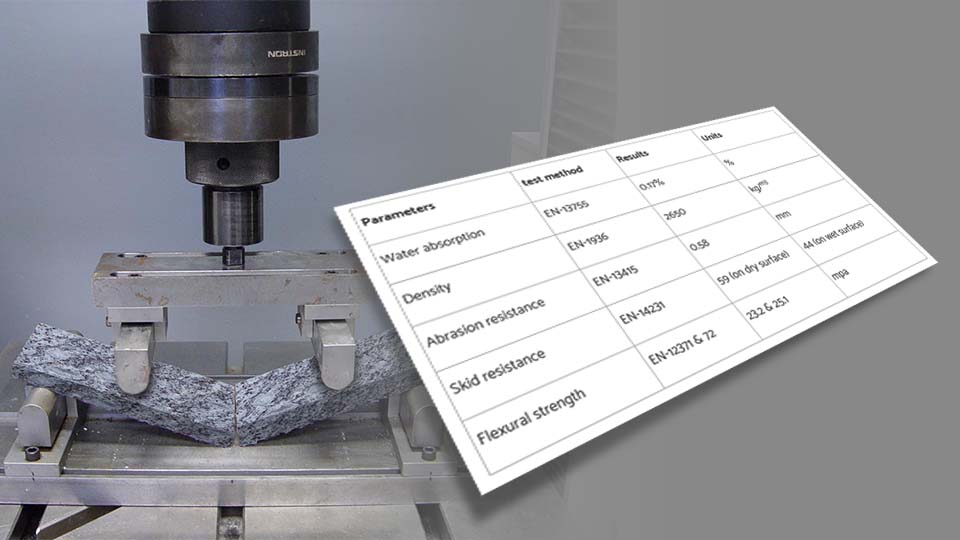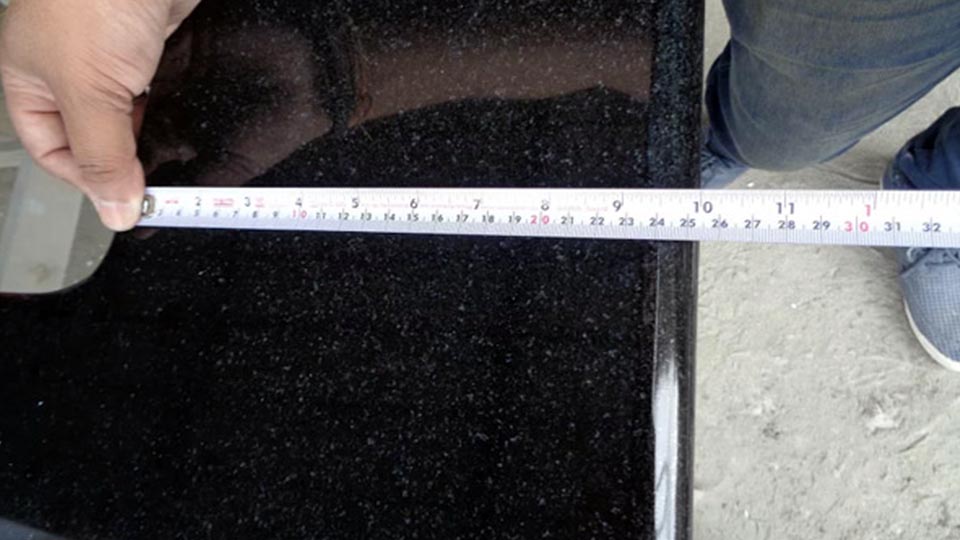 What are the inherent properties of granite stone?
All granite stone products get some unique properties inherently. These properties are vital for making the stone durable, performing, and fit to use. These also state how the stone will react when it comes to extreme weather conditions. Professional B2B buyers always like to get a lab report of the stone before making any purchase decision. A lab test generally lets you know about some inherent chemical and physical properties of the granite stone products.
Chemical properties of granite: Alumina (11­14%); iron (1-3%); lime (1.00%); magnesia (.5-1%); potassium Oxide (3-5%); silica (70­77%); soda (3-5%); titian (.38%) and water (0.03%).
Physical properties of granite: Coefficient of expansion (4.7×10­6 inch-9.0×10­6 inch); hardness (hardest stone with excellent wear tendency plus highly-resistant to chemical erosion); porosity/permeability (negligible-0.2-4%; thermal stability (no changes with the temperature change); and variegation (consistency in color and texture).
All the three Frequently Asked Questions (FAQs) on granite stone answered above directly relate to the quality factor. If you can analyze all these things, you will easily make a good purchasing decision.
B2B buyers can also ask various questions to an ISO-certified granite supplier to ensure the quality of granite slabs and tiles.