Technological innovations, higher living standards, changing kitchen décor patterns, and regular supply of granite emphasize on the need for a change in all modern kitchen. From countertop to walls and from backsplashes to window sills, everything needs a change. Check out here what the newest trends are in the design of Indian granite slabs to give your kitchen a big makeover.
Indian granite slabs have been around us for many decades. They not only work as a countertop but also cover the wall and floor in a big or a small kitchen. These days, a modern kitchen is not restricted to a few designs and hues. From a polished surface to processed edges and from a full-height slab to a cutter slab, there are many things that are capable of offering your kitchen a new appearance and presentation. Read out the content to know what some of the major trends are concerning granite slabs along with popular granite colors from Indian granite manufacturers.
Major granite trends you can't miss this year
Every year stone and design experts come out with some stunning options that are considered as new trends in the market. The following are a few suggestions that all of you can try in order to make your kitchen look stylish and functional as well.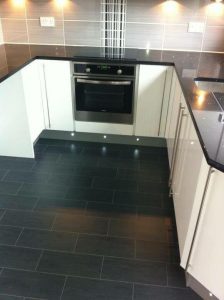 With changing climate around, it has become mandatory to go for eco-friendly products. Using such effective products donate to green living and conserve energy and water resources. As eco-friendliness is need of the day, it is vital to shift toward longer-lasting materials. Granite is such a natural stone product that is safe and healthy for people and the surrounding environment.
Apart from durable and performing granite, the need for eco-friendly Indian granite slabs design is completed with certified materials that don't emit particles and chemicals that deteriorate air quality. Here, the process of granite manufacturing matters the most. With ETI and ISO-certified granite manufacturer, all B2B buyers can buy eco-friendly designs that are sustainable.
Leathered and honed surfaces
Think something different and go beyond old polished granite Indian granite slabs stones. It is high time to move ahead and choose from a leathered or a honed surface. Now, more and more slab designers are giving emphasis on the aesthetic element and the tactile differences. Going in for a leathered or a honed surface means choosing something different over traditionally popular polished granite.
When it comes to having a matte surface and less shiny surface, it is a honed finish that gives you an edge. On the other hand, a leathered finish promises a softer shine plus a more granular texture. The best benefit of using the latter one it hides fingerprint marks easily. These both surface types are gaining immense popularity among those who prefer a new and trendy granite slab design for their kitchens.
Full-height backsplashes in kitchen
A bolder and trendy kitchen with less maintenance is possible with kitchen backsplashes. Generally, standard backsplashes are available in 6-8 inch sizes. A half-height backsplash means an 18-inch granite product. But, a ceiling-height backsplash is found 18-inch+ in terms of size. As far as a full-height slab backsplash is concerned, it is all about covering the whole wall area between the countertop and the wall cabinetry.
Nowadays, new designs are coming and technological advances have made kitchen décor quite easy for all. A full-height backsplash made from big Indian granite slabs is the newest trend and it renders lots of benefits including design cohesion, visual appeal, wall protection, and superb functionality. Using a full-height backsplash also provides benefits of longevity, cost control, and aestheticism.
Think beyond black and white hues
In the list of dark and light colors, black and white hues make a big difference respectively. Traditionally, people like to install black and white slabs in their kitchen. Without a doubt, both of them are really interesting and popular. When it comes to thinking beyond traditional colors, it is high time to think beyond old-fashioned things. Now, blue, brown, and green are being invited to all modern kitchens by people in all parts of the world. These colors match well with cabinetry and walls in an effective manner. Moreover, these colors work well with white and black hues. No matter what color type of walls you have, a green granite countertop slab in the middle of kitchen can take things to the next level. 
Major granite colors meet the needs of new trends
There are lots of dark and light granite colors. From mysterious deep black to royal blue and from placid white to stylish brown, there is no dearth of granite colors that are superb for giving an outstanding look to walls, floors, and countertops. All choices are not the same, so are individual differences. Sticking to black and white hues was a thing of the past. Now, multicolor stones are making entry into kitchens. Try out the following color options for Indian granite slabs that match well with changing granite design trends. With veins, lines, and speckles, these stone types add more appeal and perfection to a kitchen space easily. These include: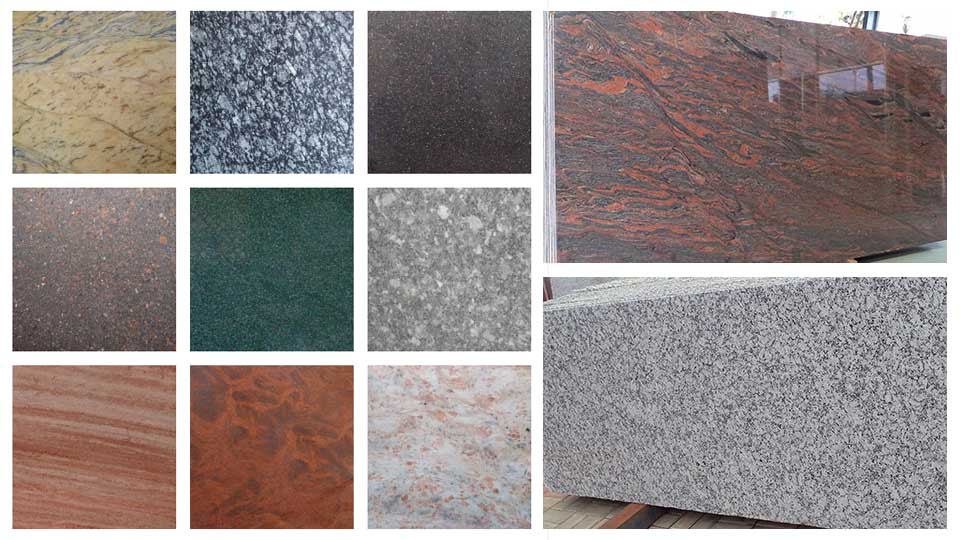 Black granite – Absolute black, forest black, and black galaxy
White granite – New Kashmir white
Green granite – Hassan Green, apple green, and Kuppam green
Red granite – Red multicolor and lakha red
Blue granite – Lavender blue, tropical blue, and Himalayan blue
Grey granite – Steel grey and bala flower
Pink granite – Strawberry pink and English teak
Gold – Colonial gold and bianco gold
Brown – Tan brown and coffee brown
Regatta Granites India is a leading granite supplier, exporter, and manufacturer offering trendy and stylish Indian granite slab products that are fit and useful for all kitchen types.