Thinking of remodeling your kitchen? Furthermore, you have no idea what stone material is good for a functional and trendy kitchen countertop. So, what to do? Here, the next thing is to choose between manmade and natural stone products. Find out here what is suitable for the buyer: Quartz or granite kitchen countertops.
Picking up the right kitchen countertop material is quite easy for natural stone exports. It is quite tough for novices. To choose the right material, it is vital that you narrow down your search to two countertop materials for the kitchen. There are natural and manmade materials that all buyers can try to get a trendy look for their kitchen. Here, the content is focusing on the choosing of quartz (engineered stone) and granite (natural stone). Both stone types are hugely popular and demanded by a large number of people in all parts of the world. Before inviting a new buddy to your kitchen, it is vital to know what stone types can cater to your needs and give you an edge. This content puts light upon direct differences between the two stones and granite kitchen countertops options in the competitive market.
A comparison between greener building material and crushed quartz material
Picking a particular kitchen stone product is all about decision-making. Every stone product comes with a few features. People choose stones on the basis of the stone's features and benefits provided to end-users.  It is quite clear that granite countertops chiseled from granite blocks quarried out of the earth. On the other hand, it is quartz countertops that are made from left-over stone by-products. This way, quartz products are completely free from any sort of quarrying function. Just go through the following comparison between quartz and granite kitchen countertops.
| | | |
| --- | --- | --- |
| | Granite | Quartz |
| Stone content | 100% granite content from granite quarries | 92-94 quartz content with other minerals from stone by-products |
| Appearance | Quite natural | Better than natural stone |
| Durability | Superb | Average |
| Cost | Higher than quartz | Lower than granite |
| Building material | Eco-friendly | |
| Maintenance | Lower | Higher than granite |
| Drawback | Can withstand weather elements and won't fade | Discoloring overtime when exposed to direct sunlight |
| Aesthetics | Natural artistry | A manmade copy of natural designs |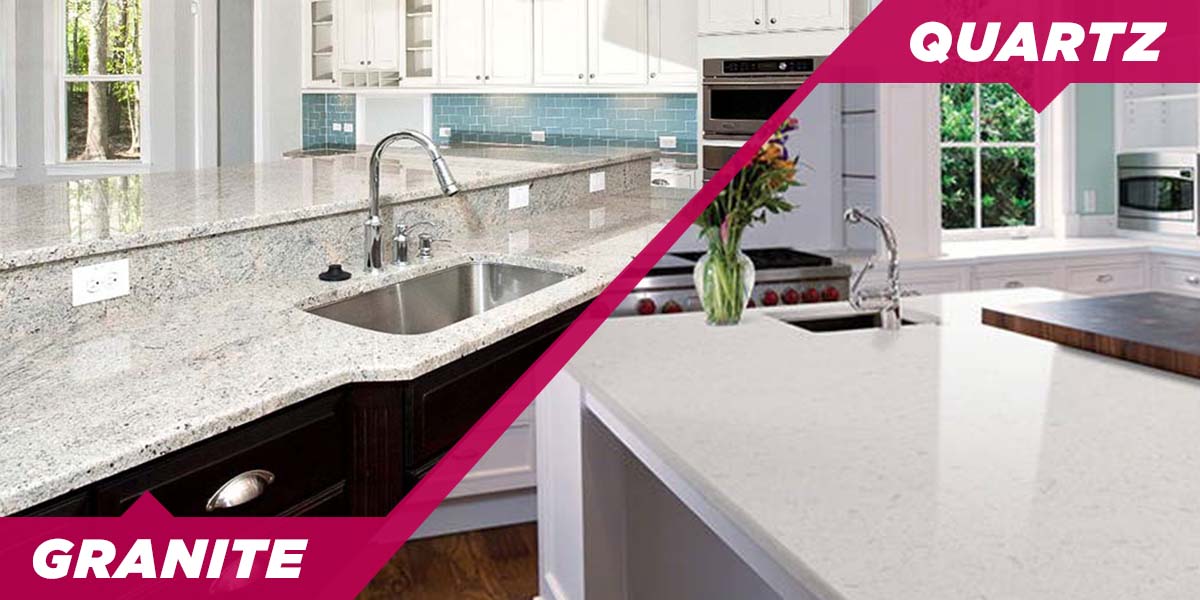 Bottom Line: Granite vs quartz
It is quite clear that both granite and quartz (engineered stone) have their own advantages and drawbacks. With some unique features, both countertop materials are premium and simply add real estate value to a home. As far as granite stone is concerned with having kitchen countertops, it can be your next kitchen buddy. Thanks to its all-natural materials. You can also opt for quartz if you prefer to have easier maintenance with a touch of better durability.
Granite comes with some natural flaws that enhance its value and bring vividness to your kitchen area. Granite kitchen countertops are the first choice of rich Americans due to rare colors and patterns. On the contrary, quartz can be your next choice if you like to have a stone without any striations. Making the final decision is all about what you want as per the limitation of your budget. Remember that nothing can beat natural granite (the best quality) at all even manmade quartz (compromised quality).
Finally, granite has been used for centuries and known for its inherent beauty and performance features. Quartz stone is just seen as an alternative to granite when there are budget constraints.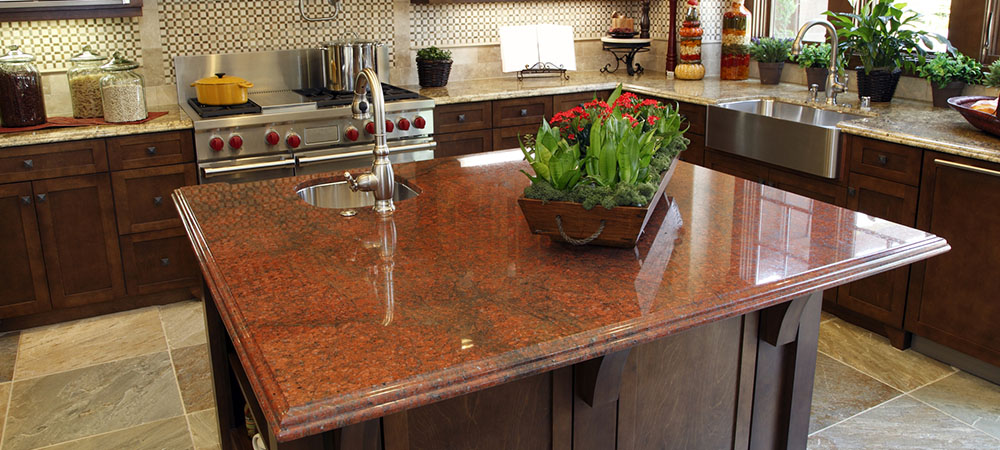 Granite color options for kitchen countertops
The above-mentioned table clearly shows the difference between the two stone types. Being a natural stone, granite is a popular option for counters and worktops in the kitchen. Granite is a natural and hard stone. It happens because granite is mined from quarries in all parts of the world. This stone is easy to cut into any size and polish in various finishes. If you are interested in buying stone granite kitchen countertops, you need to have a close look at the below-mentioned facts. These facts will help you take a granite buying decision as per your changing needs. These facts include: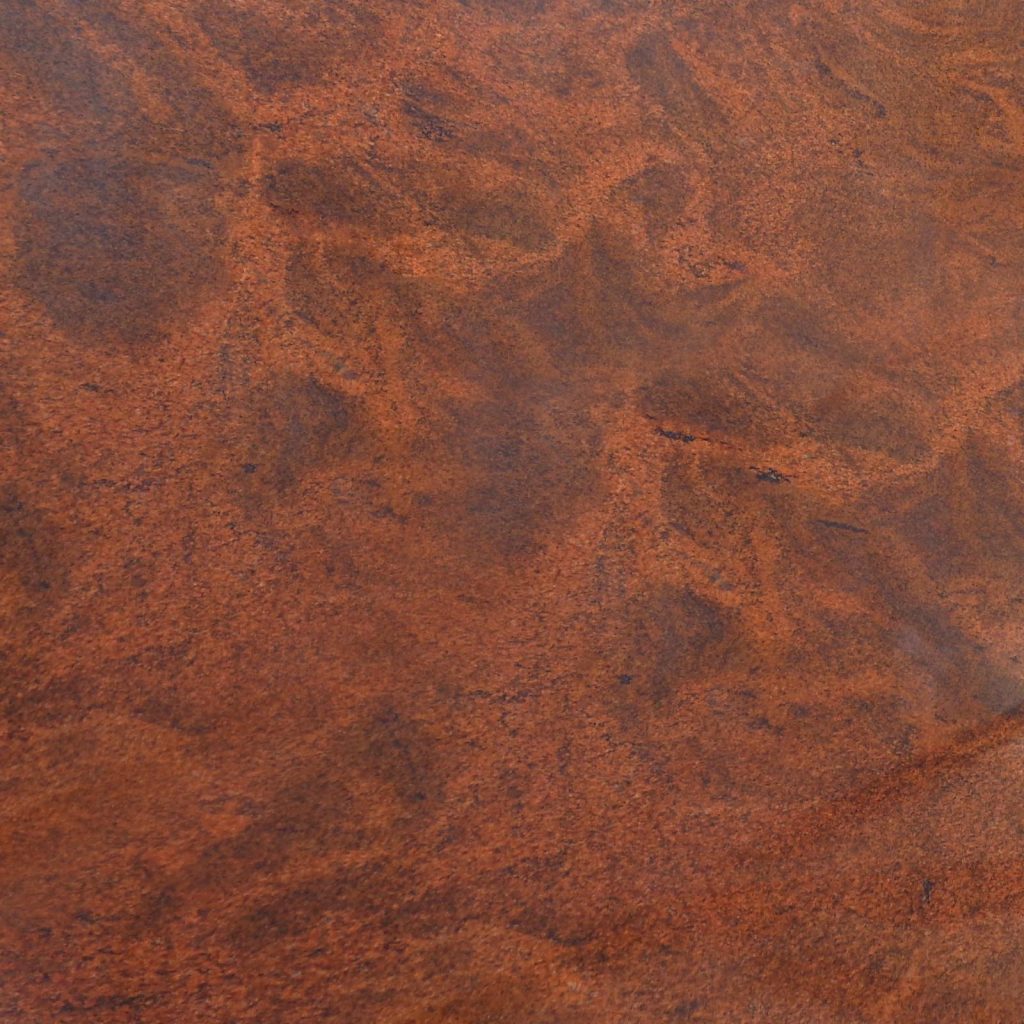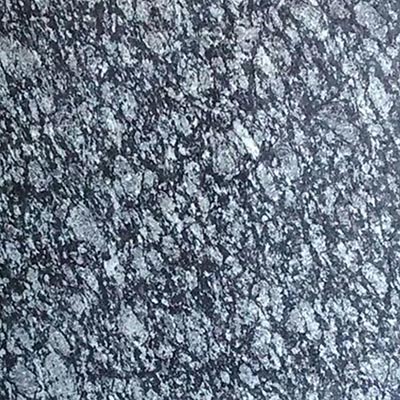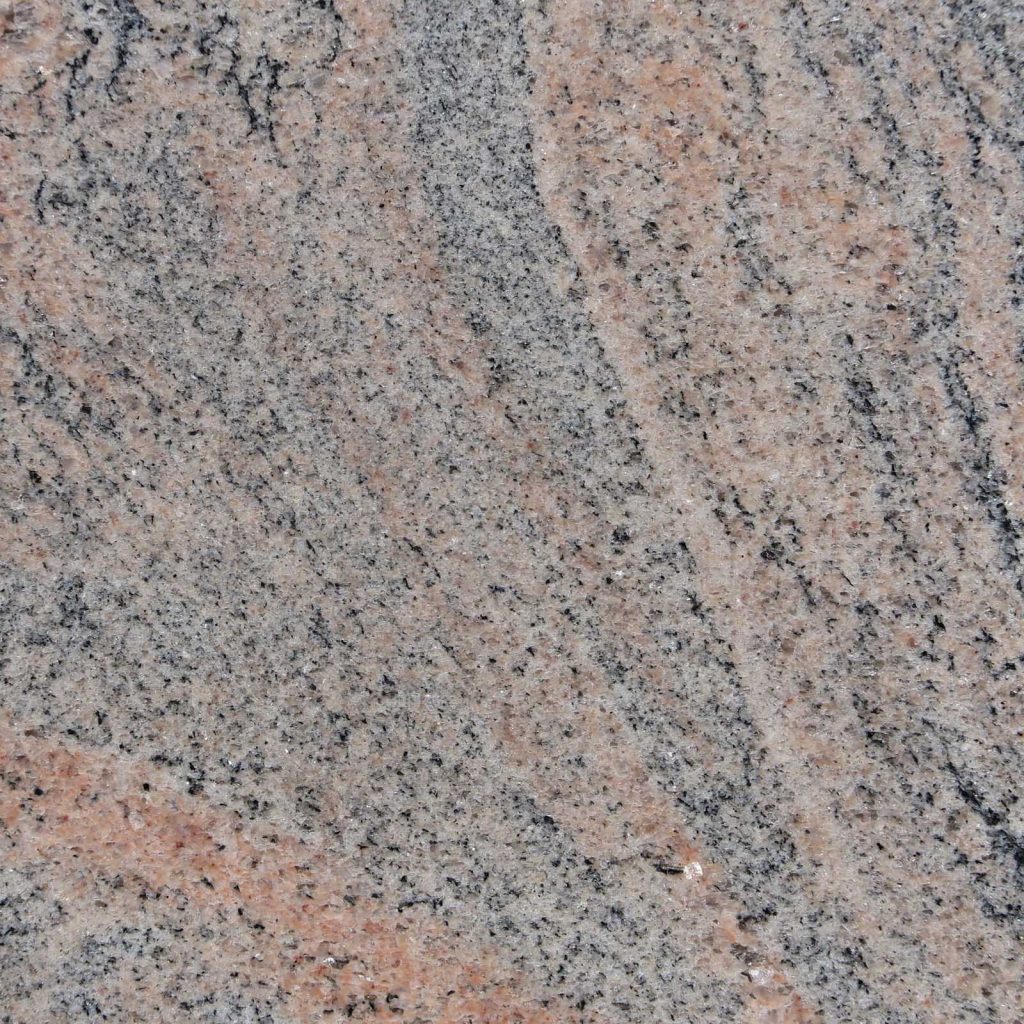 Popular granite colors: Black, white, green, red, yellow, brown, pink, blue, brown, and gold
Stone products: Granite gangsaw slabs, cutter slabs, blocks, tiles, vanities, countertops, monuments, and tombstones
Available countertop product size: Gangsaw slabs: 260 x 160 cm up in 2 & 3 cm; Cutter slabs: 180 x 60 cm up in 2 & 3 cm; and tiles, countertops, and vanitytops: Cut to size
Available finishes: Antique, polished, brushed, honed, sandblasted, bush-hammered, leather finish, tumbled and lepatora
Regatta Granites India is a granite supplier and manufacturer offering B2B and B2C buyers a wide and colorful variety of granite kitchen countertops.