Manufacturers and processors of granite stone products understand the value of safe and secure packing. 100% protection of the granite stone is vital for hassle-free transportation. It ensures no breakage and scratches to packed stone. Moreover, it protects from water and acid damage. That is why commercial packing matters the most. When it comes to protecting polished and processed granite stone, granite packing becomes a central attraction.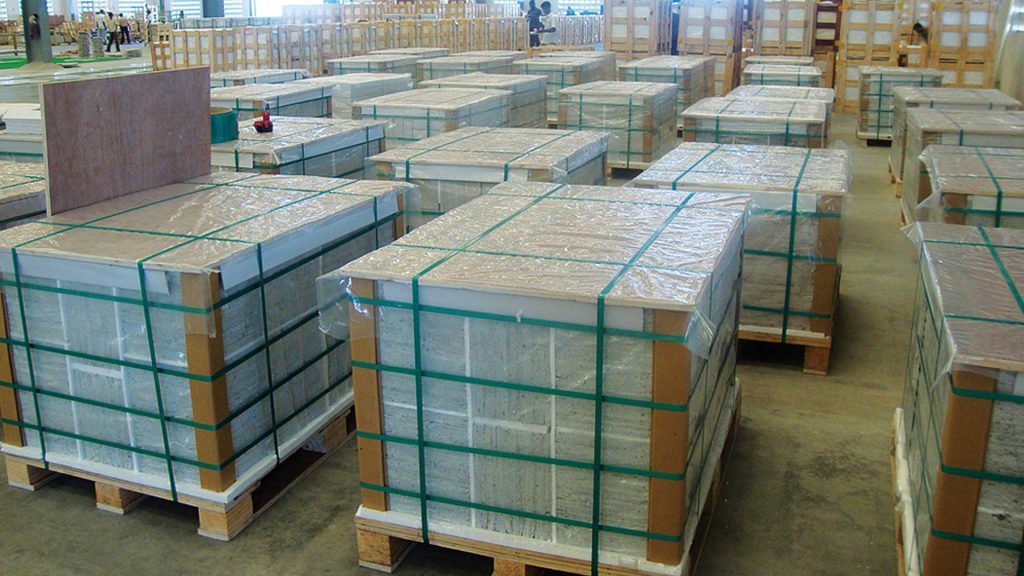 Granite stone packing plays a pivotal role in the safe passage of packed stone items from factories to different port destinations. Plastic bags, corrugated boxes, polystyrene boxes, and plastic crates are some of the valuable materials that granite packers use to protect stones from all possible damages. Packers, basically, protect granite stone as per the needs of the size and thickness of the stone. From the finest quality wooden strips to polystyrene boxes and from crates and strong belts, there is a long list of packing materials that make a big difference.
Avoiding stress and friction during the transit with granite packing
There are two methods of granite packaging: ground packaging and crate packaging. Before putting stone goods into containers, experts focus on the kind and intensity of strain that natural stone products may face during oversea transport. High strain from shocks and vibrations is common in transit. Generally, strain during oversea transports are:
Different climate zones
High salt content in the air
Rain, sea water, and high humidity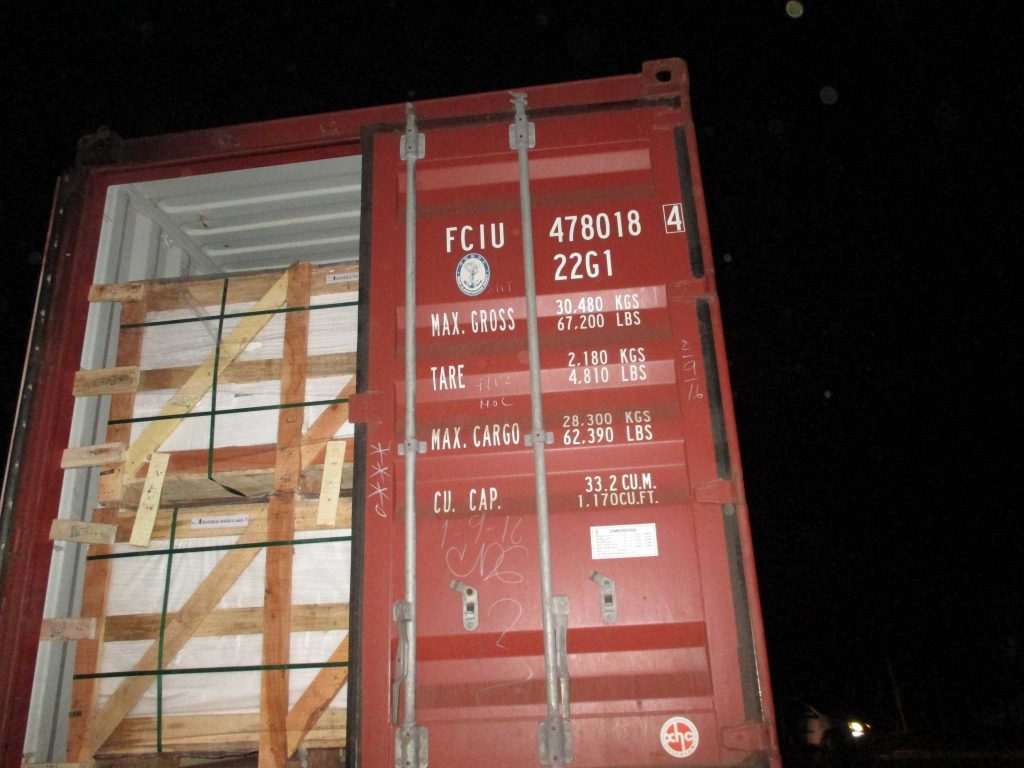 Granite stone packing experts know how to keep a granite stone product safe during transit. They suggest drying granite goods properly before packing. Moreover, the wood used for packing should have at least 20% residual moisture. Corrosion can do lots of damage to packed goods. So, the dry bag method should be used for better results. The size of a container is about 230x90x90 inches. So, packing should be done as per the size of the shipping container.  
To match the expectations of B2B granite buyers, it is vital that all stone packers strictly follow international packaging standards. For better results, opt for cleansed wooden crates, foamed plastic sheets, and iron straps. When we talk about international standard packaging, it means that stones should be packed in sterilized wooden crates and all boxes are strengthened with metal straps. Furthermore, foamed sheets are good for keeping granite stones free from stains and damage.
Granite packing materials used at granite factories
Granite slab packing
Gangsaw and cutter slabs are packed in wooden pallets that are well-fumigated before dispatch. Packers put thin polythene sheets in between polished surfaces. It is done in order to protect the gleaming surfaces from unwanted scratches.
Best option: Plastic inside + strong seaworthy wooden bundle outside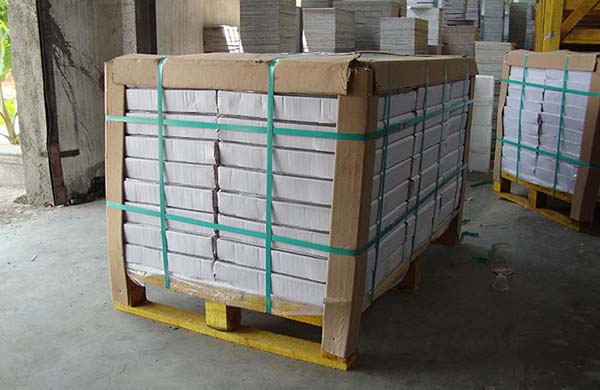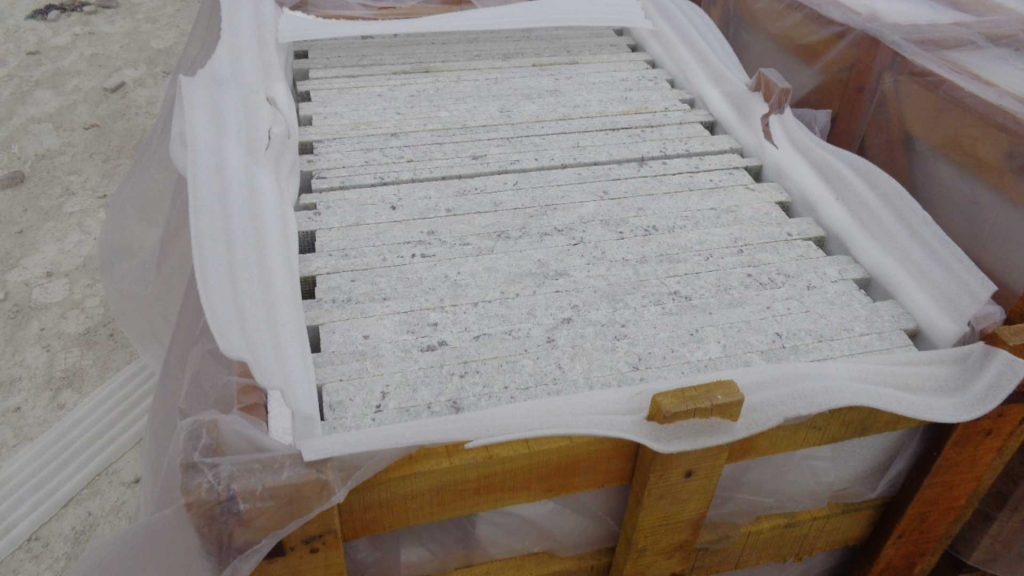 Granite tile packing
Granite tiles are small-sized materials that are filled in a large number of boxes. To ensure safety, packers focus on thermocol boxes, corrugated boxes, and wooden crates. Professional granite supplying and exporting companies ensure that all wooden crates are fumigated before dispatch.
Best option: Foam inside + strong seaworthy wooden crates with reinforced straps outside
Granite countertop packing
Granite packing experts give importance to fresh and sea worthy wooden crates for the packing of granite countertops. They also use cushioning materials like thermocol and plastic coverings for extra safety. Thin plastic sheets are used in between two countertops so that surfaces never get scratched during transit.
Best option: Foam inside + strong seaworthy wooden crates with reinforced straps outside
Granite sink/mosaic/cut-to-size packing
Ready-to-use granite products are packed into the wooden crates directly. Before starting the granite packing process, granite packers place form or thermocol sheets in wooden crates. Packers prefer to go with thin polythene sheets to guard polished surfaces. In addition, iron / plastic straps work well around crates for adding more strength to crates.
Best option: Foam and carton box inside + strong seaworthy wooden crates with reinforced straps outside.
Always opt for the best packaging materials that help you get rid of issues concerning friction and damage during the transit of packed stone products.