A large number of people who are not natural stone experts see the thickness of any natural stone like a minor detail. Be it quartzite, marble, slate, or granite, the thickness of any stone product is as important as cost, design, pattern, and other valuable factors. If you are planning to re-do a countertop or a fresh countertop installation put in, you are likely to have different questions. Generally, the preference is given to color, material, and fitness over the question of thickness. Stone experts understand the utility of the right thickness for the right granite construction project. Just go through this content and check out what some of the most common granite thickness range is that makes a big difference.
The size factor of granite thickness
People give prime importance to granite thickness in mm, inches, and tolerance when they choose granite thickness for flooring, kitchen, staircase, and bathroom. At a broader level, 2cm countertop thickness makes a big difference for the style factor and is considered good for wall cladding, fireplace surrounds, shower seating, and backsplashes. 3cm countertop thickness works well when the target is a classic and luxurious stone. This size is superb for countertops, stairs, shelves, tables, bar tops, and more.
Granite thickness in tiles
Granite tiles are widely used as flooring material. The most common size that all homeowners likely to prefer and suggested by stone experts for tiles are 60×30 or 60×60 with a thickness of 2 cm or 3 cm. This size works well for making high-quality flooring. As far as mosaic tiles are concerned about making quality floors, these sizes can do wonders. These include:
Small – 1-inch mosaic tile with 1/8 inch thickness
Medium – 6/6-inch and 12/12-inch tiles with 3/8 inch thickness
Large-format tiles – 18/18-inch and 24/24-inch with up to 1/2 inch thick.
These are the most common and standard sizes available in the open market. B2B and B2C buyers can opt for custom-sized granite tiles as per their commercial and domestic purposes. The segment of 2-3 cm varies between 1 1/8"-1 5/16" and 2 cm (3/4 inch).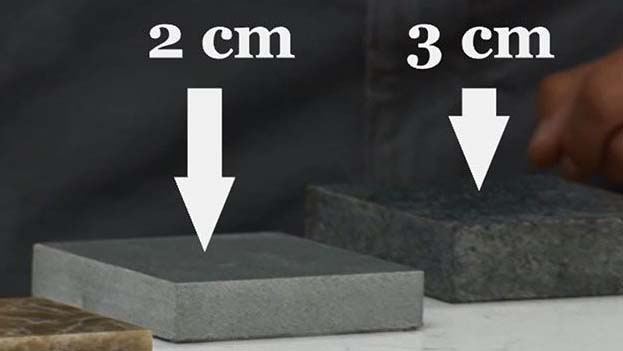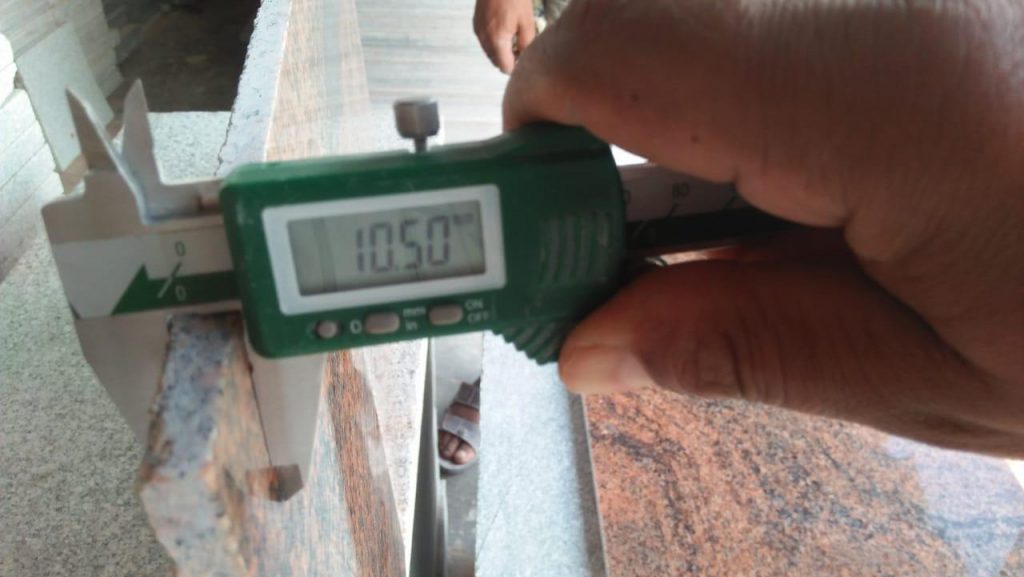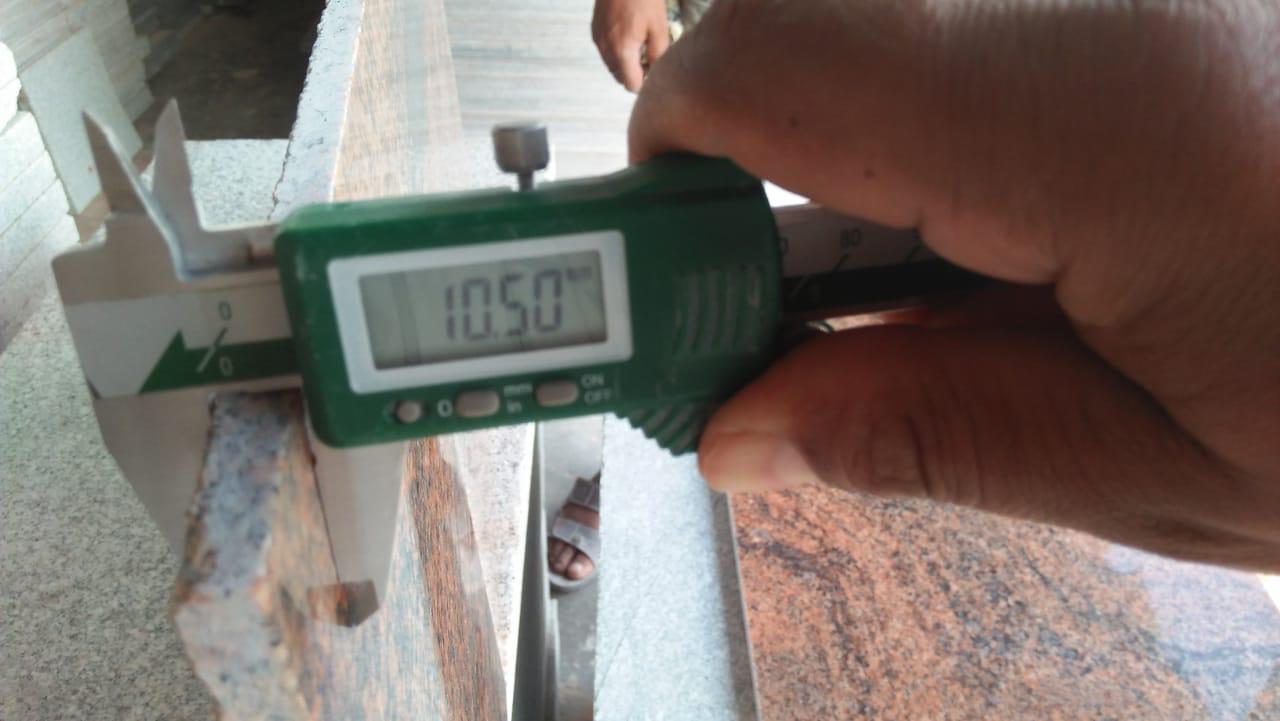 Granite thickness in slabs
Different types of stone cutting machines are used to cut a single block into various sheets as per giant and small size of a rough block. At a large scale cutting machines at granite factories split big pieces of 1.8 cm, 2 cm, or 3 cm thick sheets of gangsaw slabs and cutter slabs from unfinished blocks.
Big cutter slabs – 1.8 cm, 2 cm, and 3 cm
Small cutter slabs – 1.6 cm, 1.8 cm, 2 cm, and 3 cm
Gangsaw slabs – 2 cm and 3 cm
The size of various sheets acquired from big blocks gets reduced when the same sheet is processed in granite factories to make fit for end-use. The sizes shared above are ready-to-use sizes for flooring, countertops, worktops, and monuments. B2B buyers are open to buying natural stone blocks direct from quarries and other slabs sizes direct from the factory.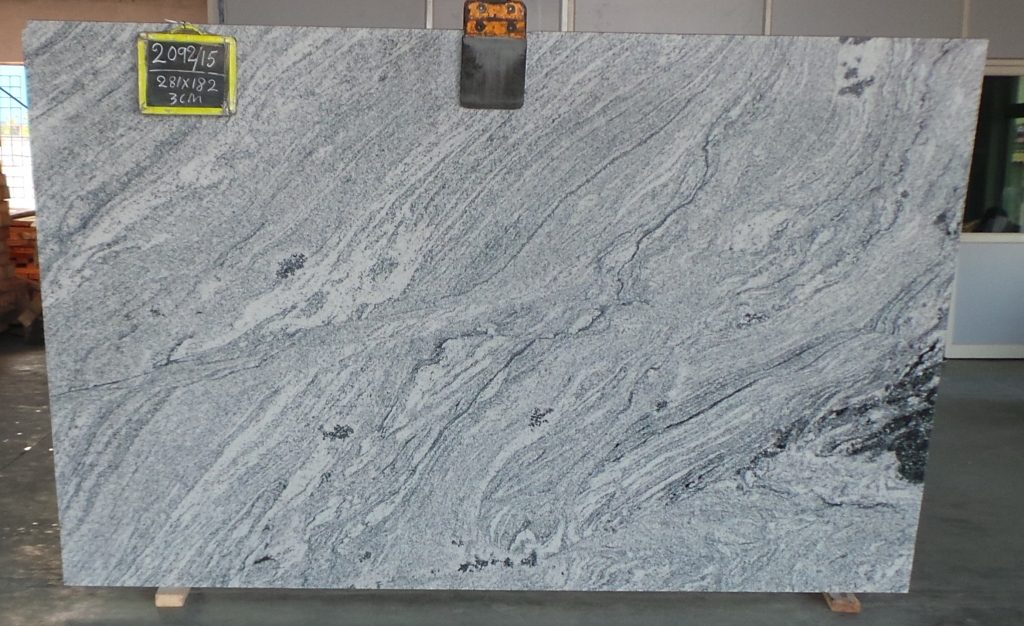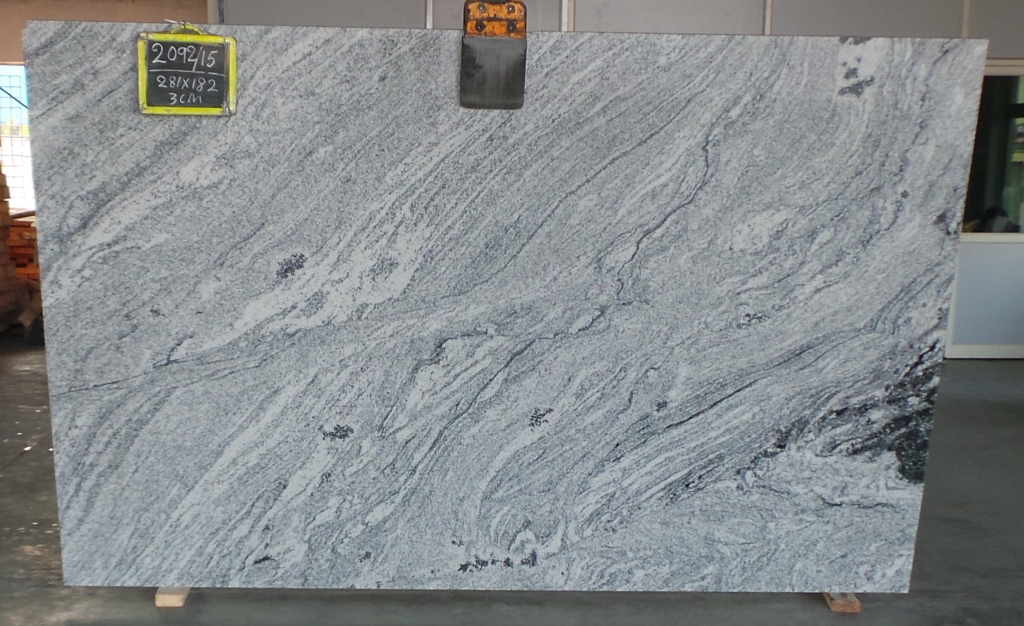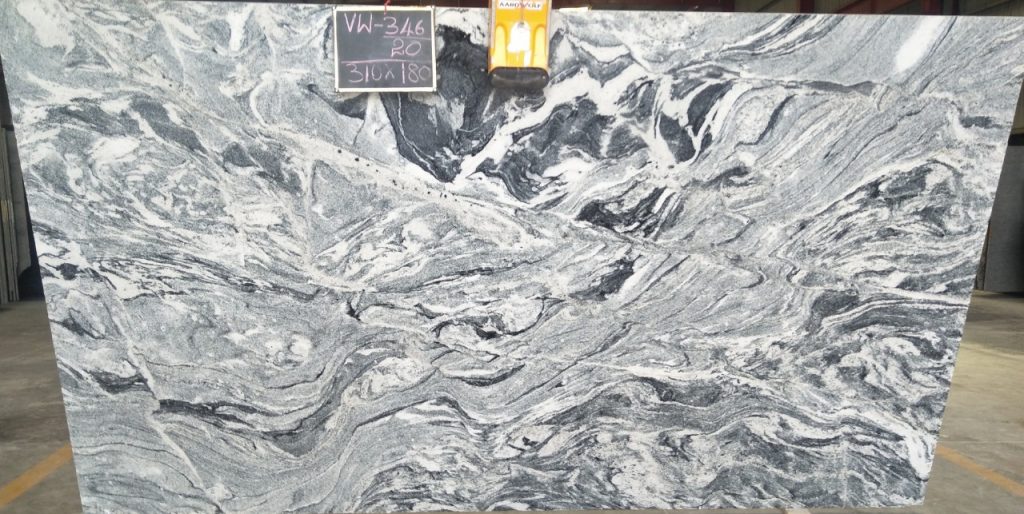 Granite thickness in countertop and vanity tops
Nowadays, 1-2 inch thick granite kitchen islands are making their way to modern countertops in kitchens and bathrooms. Gone are the days when people used to buy thicker granite products. Now, such thicker slabs are rare and expensive. People who can afford expensive stone still prefer to have thicker granite products.
Ideal sizes:
Around 1.25 inch or 3 cm for granite kitchen island countertops
3/4 inch or 2 cm for bathroom granite vanity tops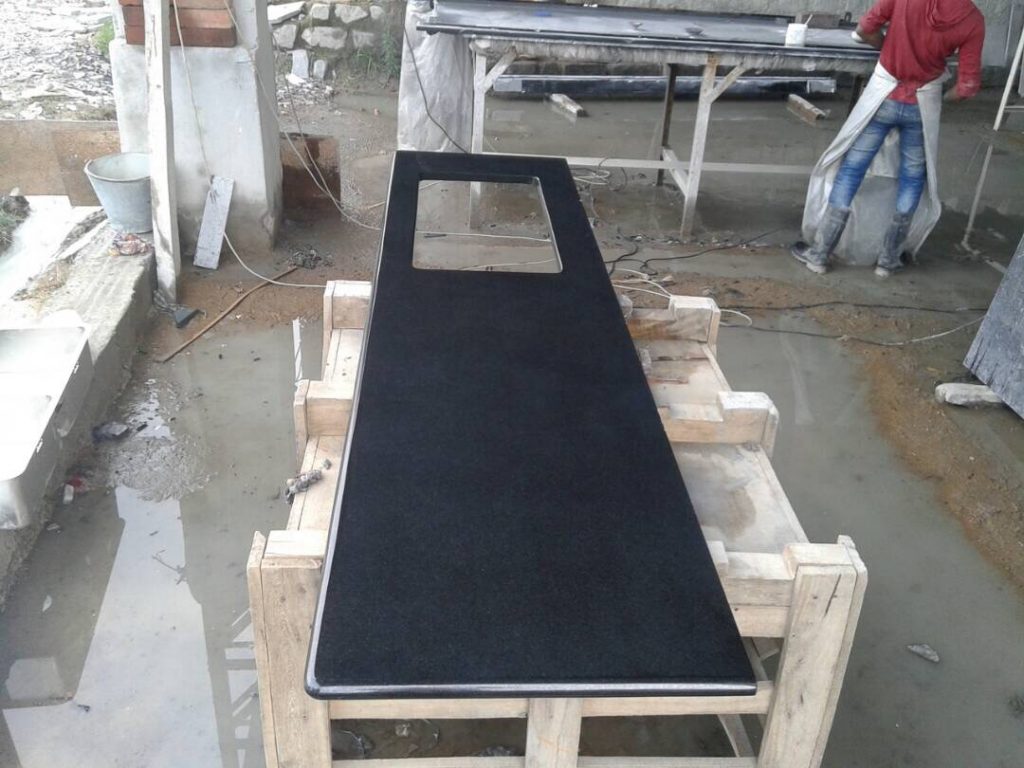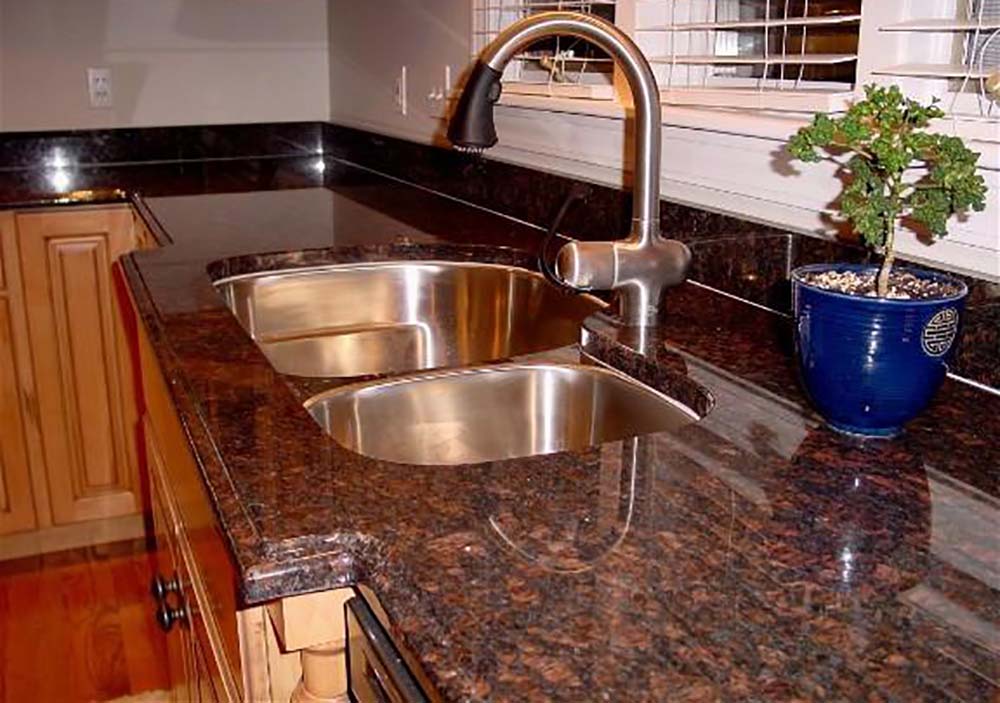 When it comes to measuring the thickness of granite slabs, tiles, or countertops, digital scales and Bernier scales play a vital role. Buyers can demand standard and custom-sized granite stone products from certified and professional granite stone suppliers.