Blog
Is it worth investing in granite walls?
February 16, 2023 admin
Before the concept of granite wall cladding, walls were frequently painted or left undone. However, architectural engineers and granite suppliers started to clad walls over time. Only the outer facades of walls were covered at the beginning of the evolution.
It was first done for artistic and aesthetic reasons. Wall cladding allowed for the exploration of various patterns, styles, and textures on the outer wall surfaces.
The glass was primarily utilized back then for wall covering. Today, however, engineers have access to a wide range of materials. not just for indoor ones but also for areas outside. The natural stones mentioned here include granite as well as wood, bricks, and glass. The goal of wall cladding changed from aesthetic enhancement to protection and safety at that point.
Why choose granite walls?
Granite is one of the most exquisite and durable surfaces you can find. Granite is a stunning natural stone that is easy to work with and comes in a broad range of patterns and colors. When properly maintained, granite is water-, stain-, and scratch-resistant, making it the perfect material for interior walls, especially in the shower. Around once a year, granite has to be re-sealed, although this process is quick and simple.
Nowadays, even a lot of sealants are offered in spray bottles. "Warm water and mild soap are all you need for everyday cleaning," said a well-known granite supplier in India. Due to the stone's excellent look, durability, and simplicity of maintenance, granite walls are a fantastic solution for homes.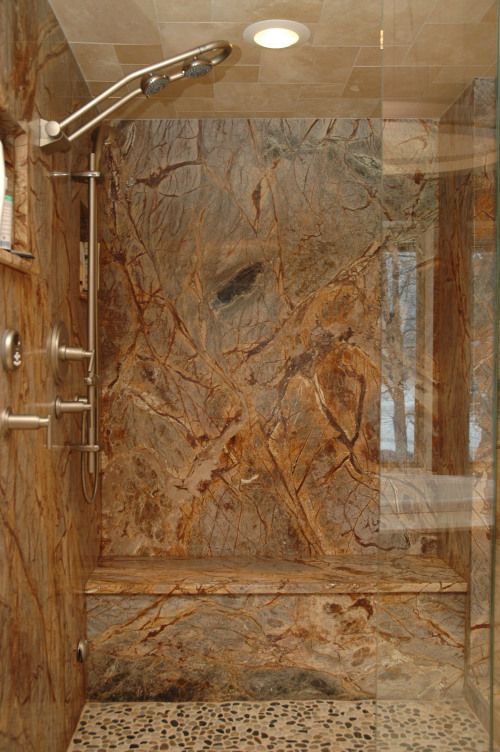 Below are some of the reasons why using granite on walls is a great idea.
1. Easy to install
Installing stone walling is rather simple. All you need is a solid wall framework that can support wall cladding. Stones with the backs smoothed out or arranged in a set can be attached to the substrate with ease. This saves money and time while also reducing manpower requirements. Even DIY projects are possible while remodeling your property.
2. Promotes strength
The ability of natural stones to strengthen a construction is one of its primary qualities. In other words, they strengthen the structure's mechanical integrity by reducing the risk of fractures and other defects. They have a huge load-bearing capacity, which is why so many historical monuments have endured for so long.
3. Effective insulation
Natural stones also produce a sound insulation layer, similar to that for heat. This keeps outside noise out of your area and makes it quiet for guests to be there. Who, after all, wouldn't prefer serenity and peacefulness indoors?
4. Low maintenance
Stone walling has several benefits, one of which is that it requires less upkeep than other types of construction. It only needs little maintenance or cleaning. It may be given a brand-new look with just a simple wash or clean. You save a lot of money by not having to buy expensive chemicals or cleaning supplies on a regular basis for upkeep. In actuality, the repair is also simple. Replace any broken stones with identical replacement ones whenever possible.
5. Weather protection
Natural stones are an excellent option for wall cladding since they are resistant to heat, cold, moisture, and pressure. To prevent heat, dampness, or cold from escaping indoor areas, wall claddings made of Travertine, Granite, Limestone, and Sandstone are frequently employed. They prevent excessive heat absorption with a thermal insulation layer, which allows you to conserve energy and cut your power costs.
6. Reduces water absorption
All natural stones slow down how quickly they absorb water. While certain stones, like granite and porcelain, are naturally water-resistant, others must first be sealed or coated in order to achieve this. For the same reason that stones supplied by leading granite suppliers are used in bathrooms or pool areas, stone walls are constructed.
7. Imparts versatility
Natural stone walling is adaptable and may be used in a number of locations, including gardens, facades, interior walls, and fireplaces. A leading granite supplier offers a wide selection of possibilities, providing limitless customization. Modern structures can be given an aged, rustic appearance, or rooms can be changed with new patterns or hues.
8. Wider color choices
If granite is not properly incorporated, it might detract from a modern setting. In contrast to your granite wall, you want to keep the remainder of your space contemporary. Make sure the color and pattern you've picked go well with the room's existing neutral color scheme. Granites like White Ice or Colonial White, for instance, go nicely with neutral hues. Contrary to popular belief, exposed natural stone may, when intelligently utilized, add to contemporary with its own textured attractiveness.