Blog
Outdoor Granite Countertops – Things To Consider
February 8, 2023 admin
Are you an architect looking to install a beautiful granite countertop in an outdoor kitchen? When planning your outdoor kitchen countertops, keep in mind that appearance, use, and longevity are the three key considerations. You want to be sure that your outside design will survive for years to come due to exposure. It is necessary that you choose from reliable granite countertop suppliers.
Do you wish to renovate or improve the outdoor kitchen you currently have? Granite is renowned for being extremely durable against the weather while still looking gorgeous. To suit your demands, a range of colors and textures are available. As a result, granite countertops instantly improve the outside of your property. Additionally, Spencer Granite is the foremost authority in granite in New Hampshire, so you can be confident that you'll get a fantastic product.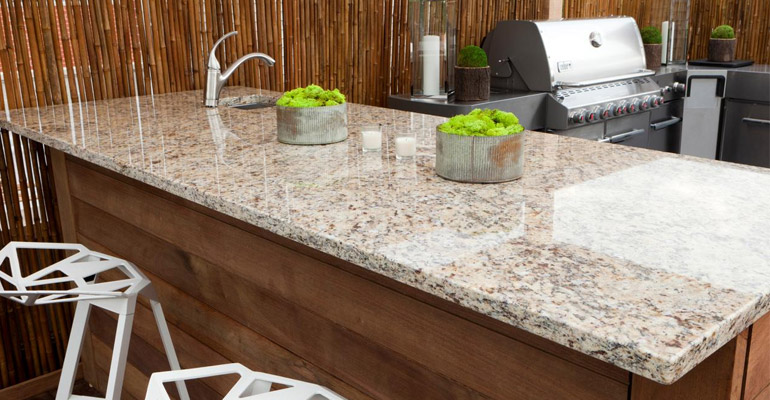 Granite countertops require assistance to keep their elegant sheen while having built-in resilience to wear and tear. How can the shine be prolonged? First of all, sealing the granite countertop will aid in preventing stains. Spills, snow, and rain may all create lasting stains! Additionally, you may frequently polish the granite. The showroom quality will be preserved in this way. Last but not least, maintaining regular cleaning and dusting will stop dirt and dust from accumulating over time.
Thanks to its easy-care beauty and durability, granite countertops have long been a favored surface choice for kitchen counters. Additionally, it has emerged as a popular style for outdoor furnishings including bars, outdoor kitchens, and patio tables. It's significantly more elegant than concrete, which was the outdoor surface norm for years, and comes in a variety of lovely granite colors.
But let's be honest, is it durable enough to use outside? What if you have sub-zero temperatures and your magnificent granite countertops must endure months of ice and snow before the weather is pleasant once more? Yes, according to us, but there are a few easy rules to follow to make sure your granite looks great all year long.
Below are some stunning Indian granite countertops that can be installed outdoors.
Monte Cristo Granite
Coming from South India, Monte Cristo Granite features a scintillating snow-white colored backdrop. With veins of jet black foreground, Monte Cristo Granite will give your outdoor bar a dramatic flare. If your granite is put properly, it should endure the elements nicely even if your winters are bitterly cold. Prepare your countertop for a party in the spring by washing it with mild soap and water. Never use a cleaner that contains bleach or abrasives.
Yellow River Granite
Yellow River Granite is a perfect, secure material to utilize around a fire feature. Its brown, gold, yellow, and grey hues mix well with a wide range of other components. If you intend to install granite countertops with an overhang, make sure you give extra support if it extends over 10 inches.
Black Pearl Granite
Black Pearl Granite with a matte brushed surface conveys sheer elegance. Although granite countertops require very minimal upkeep, they may need sealing every year if they are outside. In addition, remember that deeper hues, like this black granite, may heat up when exposed to intense sunshine. Use lukewarm water to cool the surface of your countertops; do not use cold water as this might cause heated granite to shatter.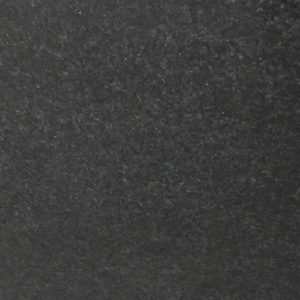 Classic Paradiso Granite
This dark-colored granite comes from Tamilnadu and exhibits a stunning amalgamation of multi-colored minerals over a black and brown-colored background. When used as an outdoor countertop, this granite reveals a striking visual effect on the surroundings. This is why it is one of the most widely exported granites from India.
Imperial Blue Granite
Boasting an eye-soothing blue background and patches of white, green, and grey-colored patches over it, this South Indian Granite always remains the most preferred choice of architects and homeowners worldwide. The subtle blue-color tone of this granite makes it a versatile option for outdoor granite countertops. In addition, its amazing durability and weather-resistance properties give it an edge.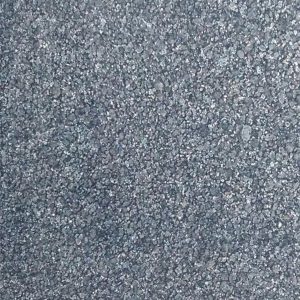 The Conclusion
Due to its high level of sturdiness, durability, and weather-resistance properties, granite always emerges as the best choice for outdoor kitchens. Outdoor granite countertops come in a variety of colors, finishes, and design patterns. No matter what kind of decor you are looking forward to, granite countertops would always enhance it in every possible way.