In the field of architecture, two things work – beauty and sturdiness. Being a natural stone, it comes in a wide range of colors, patterns, and designs. And in terms of hardness, it is second to diamond, the hardest substance on the earth. Granite is a natural stone that has largely been used in almost every part of a property. Among various popular granite stones, Cappuccino White Granite is a wonderful white granite from India.
The Popularity of Indian Granite
Since India is a hotbed of granite manufacturing and exports, there are different types of granite that come from India from black Indian granites to white granites. The granite in India comes from two regions – North and South. Cappuccino White Granite is a South Indian Granite that has been widely exported to countries like the USA, UK, Australia, UAE, and others.
Indian white granite is known to have amazing levels of hardness, aesthetics, and durability. This is what makes it one of the most popular white Indian granites. Be it a residential application or a commercial one, this granite exhibits superior levels of performance in different types of scenarios. It is also known by the name Cappuccino Gold Granite or Indian Cappuccino Granite.
Above all, Cappuccino White Granite comes in different finishes and sizes. As a result, it can be used in different types of architectural projects.
What is Granite?
However, there are three main things about granite that everyone should be aware of.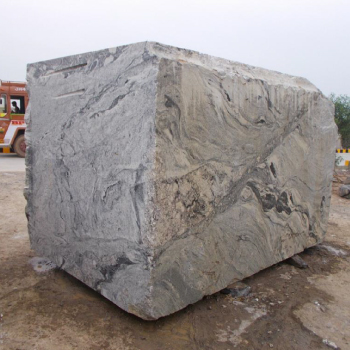 First, granite is composed of large mineral grains that remain closely fitted. For example, its separate grains are big enough to differentiate from the human eye.
Second, granite is made up of the minerals quartz and feldspar, with or without the presence of other minerals. The quartz and feldspar usually lend the stone a light shade, varying from white to pink. That light backdrop is complemented by the darker minerals. As a result, classic granite boasts a "salt-and-pepper" appearance.
Some of the commonly found minerals in granite are biotite and amphibole hornblende.
Third, almost all granite is igneous and plutonic. The arbitrary setting of grains in granite—its deficiency in fabric—is a testament to its plutonic birth. Other igneous, plutonic rocks, such as monzonite, granodiorite, quartz diorite, and tonalite, have similar looks.
The granite is stated as an Igneous Rock, which is procured from the Latin term "Ignis" meaning fire. However, granite is composed of various minerals, of which quartz, feldspar, and mica are the three important components.
Everything About Cappuccino White Granite
A large number of quarries of Cappuccino White Granite are located in the Madurai region of Tamil Nadu state. The granite stone extracted from these quarries is exported worldwide.
In addition, this granite boasts a deep beige or white background with a perfect combination of waves and spots of black and bronze color. These visual characteristics give a stunning look to the stone surface.
Salient Features of Cappuccino White Granite
Adds a premium appeal
A great stone for both commercial and residential applications
Possesses superior weather-resistant qualities
Can be obtained as countertops, vanity tops, cutter slabs, and tiles
Mining of Cappuccino White Granite in India
Indian Cappuccino Granite is extracted from the quarries located in the Madurai region of Tamil Nadu. Several quarries located in the region produce high-quality granite stones, that are used both within the country and exported to other countries.
Since the stone comes out in the form of rough blocks, it can be easily shifted to various granite processing units or centers located in various parts of the country. After that, these blocks are treated in several ways.
Granite Processing
As granite rough blocks are quite heavy, they need a further level of processing before being used. In other words, these blocks are cut to obtain slabs of granite, commonly known as gangsaw slabs. If required, they are further treated to manufacture tiles, cutter slabs, countertops, vanity tops, and others.
However, the most widely available sizes of Cappuccino White Granite are:
Cutter slabs – 180 x 60 cm up in 2 & 3 cm
Gangsaw slabs – 260 x 160 cm up in 2 & 3 cm
Tiles – 30×30, 30×60, 60×60 cm
Countertops and vanity tops – Custom sizes
Finished Material
After the Cappuccino White Granite is cut into exact sizes, the stone's surface is then to achieve a particular surface finish. The selection of a particular surface finish largely rests on the individual application where the stone is meant to be used. Both machine-based and hand-based techniques are used to apply the surface finish to granite.
However, some widely done surface finishes are:
Polished
Bush-hammered
Lepatora
Leathered
Brushed
Flamed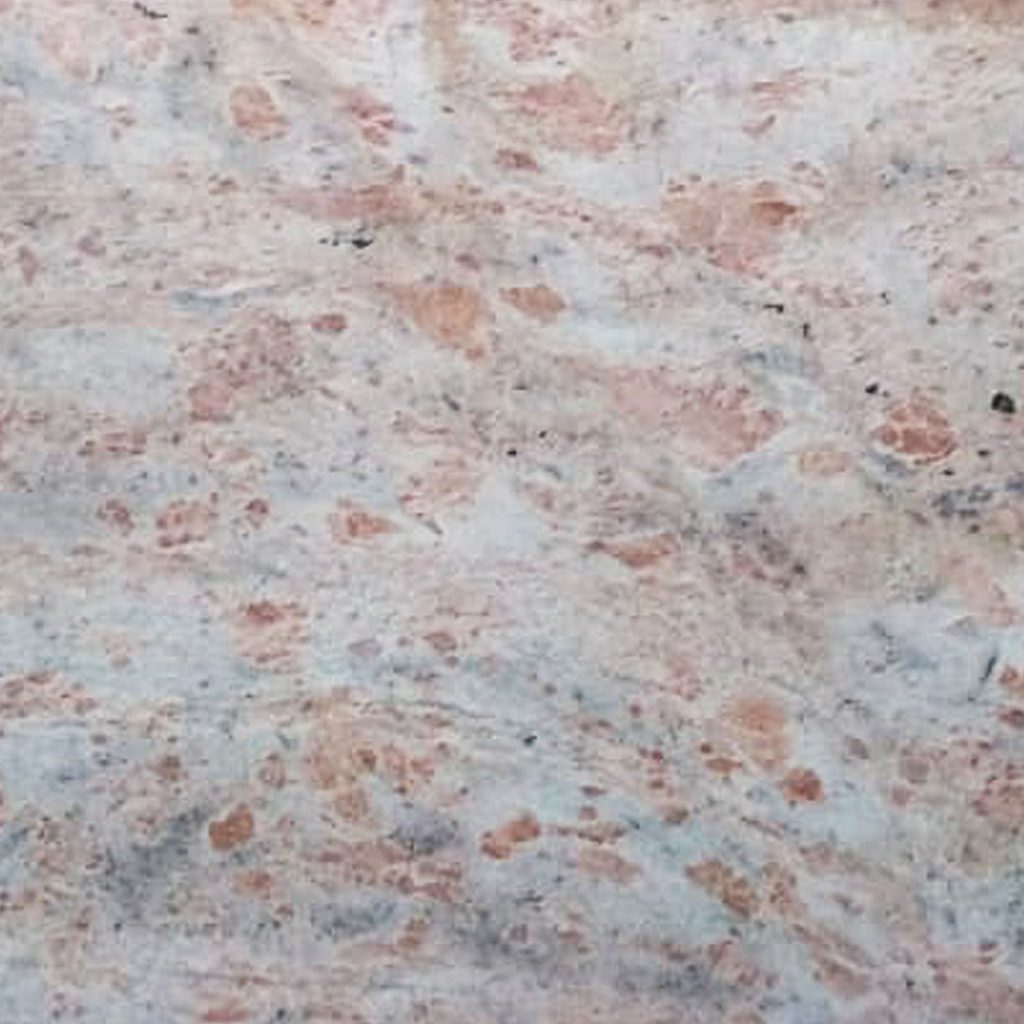 The Bottom Line
In Conclusion, whether it is an indoor or outdoor application, Cappuccino Granite is a largely used granite thanks to its astounding looks. Moreover, the Beige color background with pink color speckles lends a premium and classic appeal to the overall décor.