In the list of granite stone colors, steel grey granite has a big relevance as this cool hue emerges as a unique choice for the people who are looking for an alternative to white and black granite colors. With an amazing look and gleaming surface, this low variation, durable granite is the first choice for accomplishing interior and exterior projects. From countertops to mosaics, from wall to floor, and from stairs to window sills, there are lots of spaces where grey steel granite can make a big difference. With this content, readers will know more about the optimum use and perfection of steel grey granite tiles and slabs installed inside and outside a big house in Jamaica. Here, the content tells the story of a Jamaican house through a superb mix of pictures and descriptions of stone products.
Brief details of steel grey granite stone
The prime thing that makes steel grey granite color multipurpose is its ability to pair well with the surrounding spaces around. In addition, this stone product is affordable and requires little maintenance. Thanks to its naturally heat-resistant and scratch-resistant features. It works well when installed on floors and walls as per recommendations. The following are some of the details of the steel gray granite product that you can easily check on at any website of granite suppliers in India. These features include:
Stone color: Grey
Destination of material origin: South India
Additional name: Silver Pearl Granite, Silver Grey Granite, and Steel Gray Granite
Edge finish: Machine cut edges
Surface description: A superb mix of light and dark grey shades over the surface
Surface finish: Polished, lepatora, bush-hammered, brushed, honed, flamed, and leather
The story told through pictures and description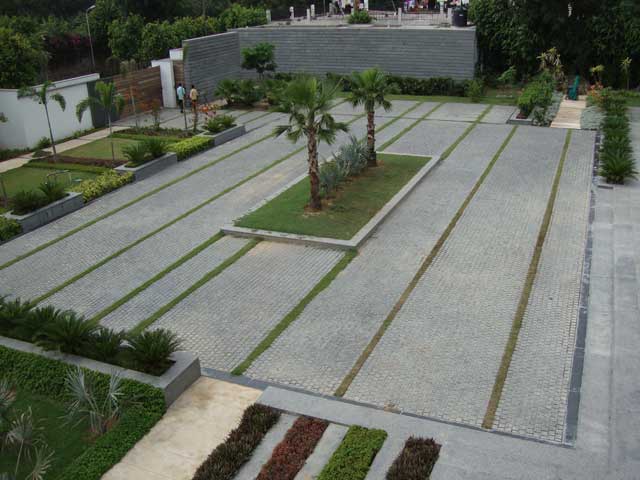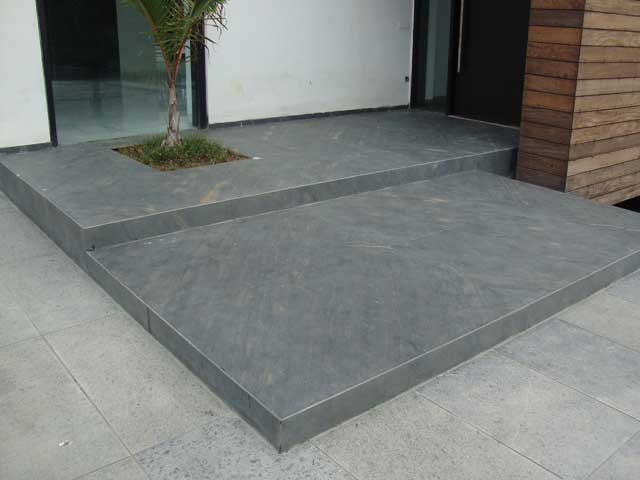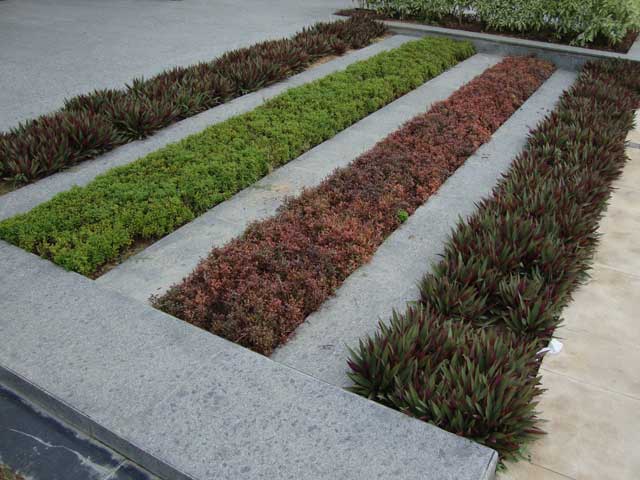 Steel grey granite options for Jamaican-like house in India
India enjoys the status of a big granite hub at the global level. The leading granite market in the world offers a wide variety of grey granite stone products, including steel grey granite. Indian granite suppliers cater to the needs of their targeted audience amicably. As far as the commercial terms are concerned, the buyers are supposed to place a minimum order quantity in the form of one full container load (400 sqm or 27 tonnes for 2 cm and 280 sqm or 27 tonnes for 3 cm thickness).
Although a large number of steel grey granite exporters from India deal in the following stone sizes, yet an ISO-certified granite stone company can help B2B buyers get custom stone sizes of their choice and preference. The most common sizes of steel grey granite stone include:
Tiles (30×30, 30×60, 60×60 cm)
Countertops and vanity tops (custom sizes)
Gangsaw slabs (260 x 160 cm up in 2 & 3 cm)
Cutter slabs (180 x 60 cm up in 2 & 3 cm)
B2B buyers can opt for standard, commercial, and premium quality steel grey granite tiles and slabs from India to complete a Jamaican-like house project professionally.
Interestingly, an ISO and ETI-certified granite supplier help buyers get all stone quality types at competitive prices.