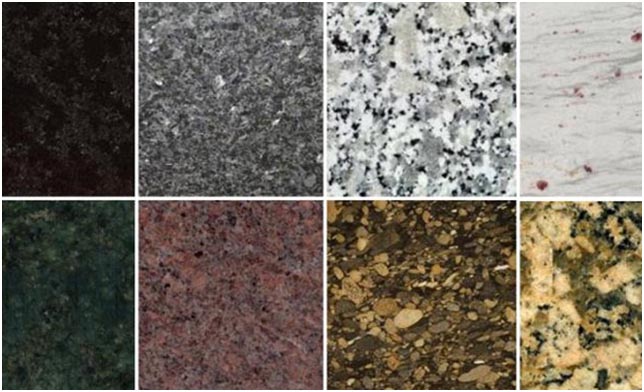 From your kitchen countertops to building facades and global monuments, granite has been adorning the world like nothing else. Being a natural stone, it always remains the most preferred choice in projects where both beauty and functionality are required. Though granite is found in different parts of the world, Indian granite has its own veneration due to which it is widely imported in many countries like the US, UK, UAE, Russia, Australia, and others.
Another impressive thing about Indian granite is that you can choose from a wide variety of colors and surface patterns. From Jet Black to Imperial Blue, River Gold, Astoria Pink, and others, there are different types of Indian granites that are quarried from North and South India. These stones are known for their exceptional level of hardness, beauty, finishes, and most importantly durability.

The physical properties of Indian granite are shown below: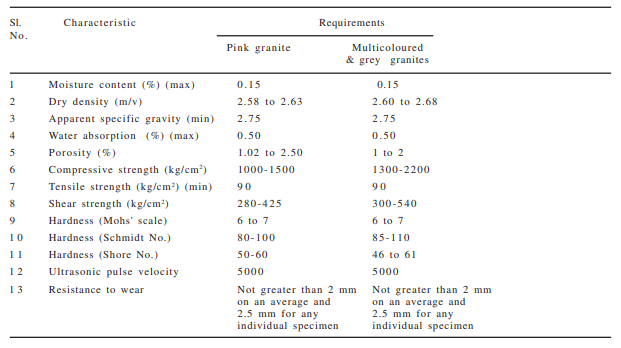 India has one of the most remarkable granite deposits in the world having numerous varieties made up of over 200 shades. India accounts for more than 20% of the global granite resources
Salient features of Indian granite stone that make it special
Granite can be purchased in a wide range of colors and patterns. The patterns in this stone look very attractive and possess distinctive features.
Granite shows excellent resistance to moisture so it tends to be an ideal option for the kitchen as well as washrooms.
Granite is also found to be resistant to microorganisms, and bacteria. It means that it a safer stone to use in residential as well as commercial areas.
Featuring an extremely glossy surface, granite slabs require lesser maintenance and tend to stay spotless and gleaming for a lifetime with simple wiping.
The shading of grading never loses its shine and always looks the same and sparkly throughout its lifetime.
Granites are found to withstand extreme temperatures, posing it fire resistant and ideal for installation in kitchens.
Granites also show resistance to chemicals and do not get harmed easily.
Granite has a natural tendency to make any area look classy and shiny. In addition, this stone helps augment the resale value of your home in the near future.
The astonishing surface patterns make the granite slabs look pretty in any given environment.
Today, there are many granite manufacturers and exporters in India that are poised to deliver high-quality natural stones in almost any part of the world, and that too at competitive rates.  And finding the best one is no hard job in the present context. Always prefer the one who has years of expertise in exporting high-quality granite, marble, and other natural stones

Appearance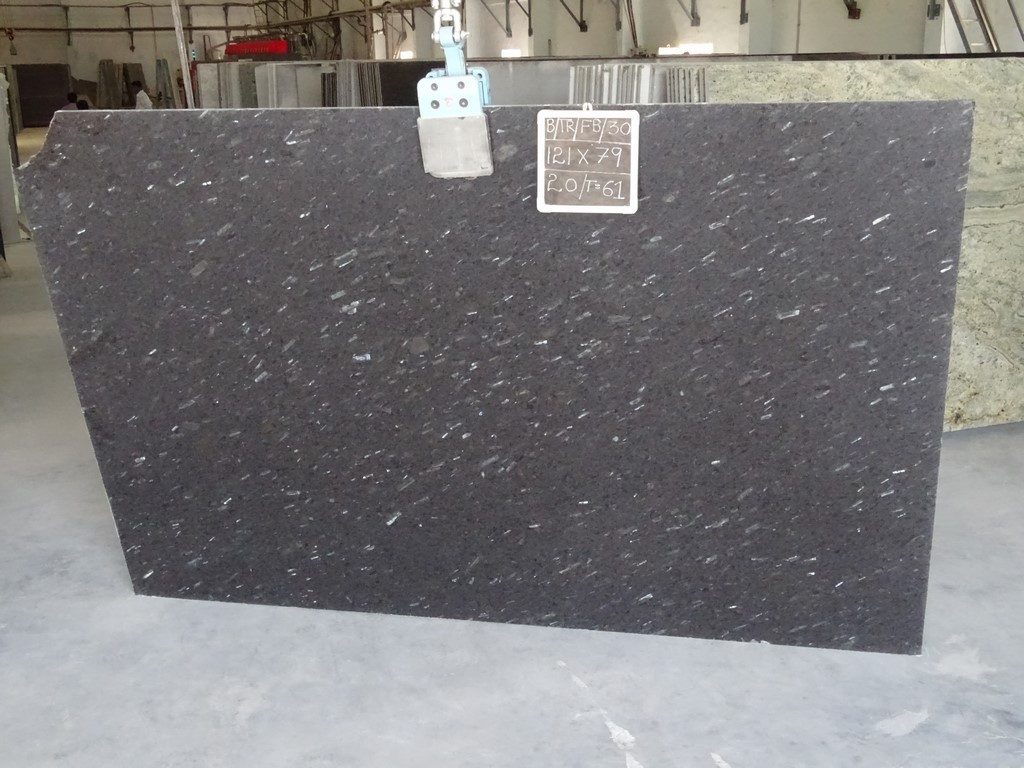 In most cases, people prefer granite for its beauty. Fortunately, Indian granite comes in a wide range of colors and patterns which means you can choose a specific pattern and color given the exact specifications of your construction project.
Granite stone is primarily made up of quartz and feldspar with lesser amounts of mica, amphiboles, and other crystals. This mineral composition is known to award granite a red, grey, pink, black, or white hue with dark mineral grains noticeable throughout the stone. Experts make use of a Hand Lens to determine the mineral composition of a stone which helps them in determining the name of the rock.  
Colors
In India, there are primary two categories of granite – North Indian Granite and South Indian Granite. At both places, granite is found in diverse colors and mineral composition. This presence of minerals is what determines the colors of granite. Some of the popular Indian granite colors and their respective variants are:
Indian black granite – Nova black, jet black, black forest, black galaxy, absolute black
Indian blue granite – Koliwada blue, imperial blue, blue dune, topaz blue, lavender blue
Indian brown granite – Z brown, desert brown, ivory brown, tan brown, coffee brown
Indian green granite – French green, Kuppam green, Hassan green
Indian grey granite – Steel grey, jubiliee grey, Colombo juparana
Indian pink granite – Strawberry pink, ghiblee pink, rosy pink, chima pink, English teak
Indian red granite – Lakha red, multicolor red, Jhansi red, smoka red
Indian gold granite – Alaska gold, imperial gold, bianco gold, ivory gold, desert gold
Indian white granite – Kashmir white, imperial white, river white, viscon white, p white
Indian yellow granite – Ivory fantasy, colonial cream, royal cream, crystal yellow
So, no matter what kind of granite color you are looking for, it is likely that you will find the best matching color for your residential or commercial construction project.
Strength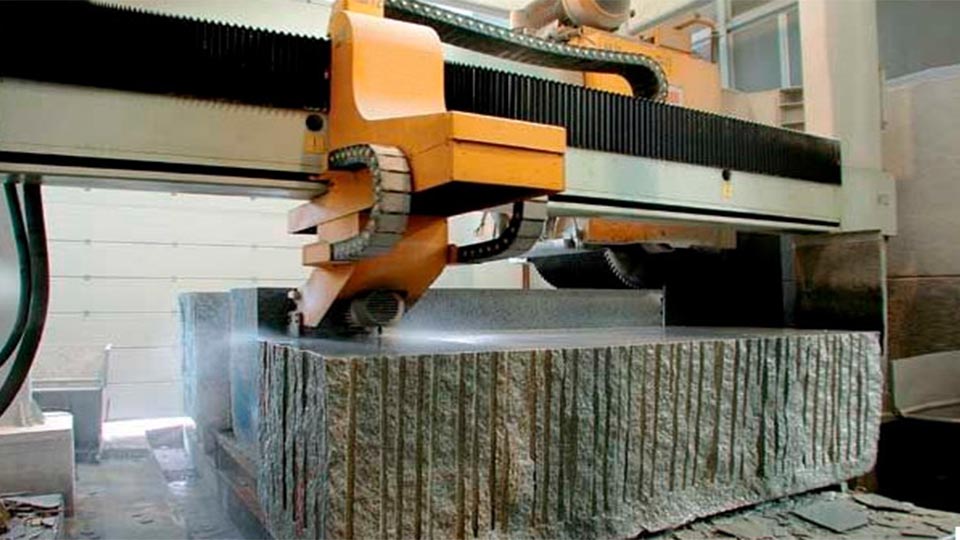 Granite is known to be one of the hardest materials on the planet. This is one area where Indian granite outperforms its counterparts. The granite sourced from Indian is known to have better strength than the stone sourced from other countries.
Apart from this, Indian granite tends to be free from hairline cracks that may be noticeable in Chinese Granite. When you invest in Indian granite, you can rest assured about the durability of the granite as a majority of Indian granite exporters provide only the best quality products.
Applications
Due to its amazing hardness, durability, wide-ranging colors, and surface textures, Indian granite emerges as a feasible stone for a range of applications including:
• Patios and Pathways
• Residential and Commercial Flooring
• Building Blocks and External Cladding
• Bathroom Flooring and Backsplashes
• Staircases and Granite Mantels
• Kitchen Worktops
Quality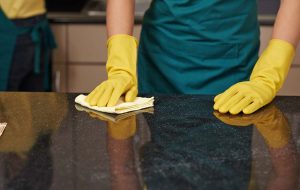 One great thing about Indian granite is that manufacturers don't resort to artificial techniques to hide any underlying defects. However, if you opt for Chinese granite, you will come to know that they use oils to conceal any dent or crack in the stone, therefore saving money and making a cheaper material. Oil tends to wipe out defects and pelt the cracks from the granite, turning it more beautiful. But, in comparison to the Indian Granite, Chinese Granite appears insipid and bland.
Some of the popular Indian granites being widely exported to the US and UK.
Absolute Black Granite
Alaska Red Granite
Crystal White Granite
Tropical Blue Granite
French Green Granite