The use of granite for making countertops is nothing new. This natural stone is largely used to décor up the kitchen and other spaces for years. Be it a residential property or commercial one, granite exhibits superb performance against harsh weather and regular wear and tear.
Another big benefit of granite countertops is that they come in a wide range of colors and finishes. So, whatever color or finish you like, you can get the best matching countertop for your kitchen and other areas of your home.
Whether your kitchen redevelopment project includes the use of white cabinets or you already have light-colored cabinets in your kitchen, there have been innumerable choices in granite countertops available at present. But, sometimes, the presence of so many choices makes it difficult for homeowners and architects to make the right choice.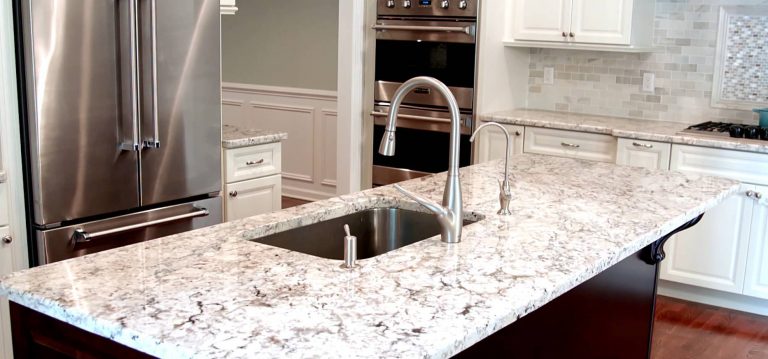 It is necessary to choose the right type of countertops for kitchens with light-colored cabinets. This would help you in attaining a contemporary yet cleaner look. Do keep in mind the overall color tone and design pattern of your kitchen to narrow down the available choices.
According to renowned architects, beige, gray, and cream color granite countertops pair well with white-colored cabinets. Overall, this combination looks elegant and there are endless possibilities in regard to accent shades.
Bright-colored granites offer an uncluttered look and the presence of unique flecks and speckles give them a distinctive appeal. However, they are usually installed in smaller kitchens.
Dark-shaded granites with nimbler speckles are a quick attraction and develop a modern look. Dark granite countertops and white kitchen cabinets are a timeless combination.
Here are some of the most promising granite variants that would gel perfectly with light-colored kitchen cabinets.
Top 5 Granite Countertops That Combine Well With White Cabinets
River Gold Granite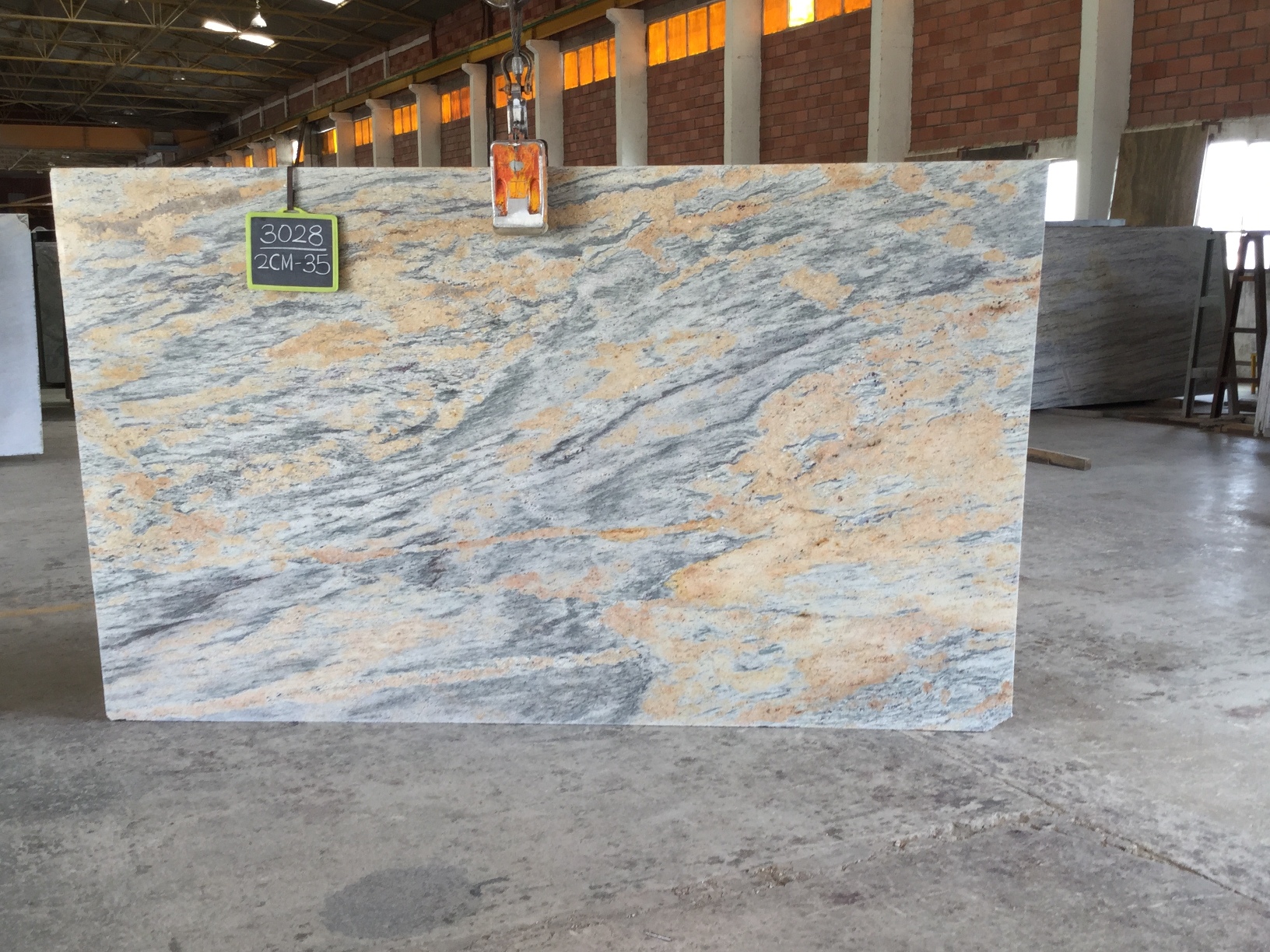 Also known as Atlantis Granite, River Gold Granite comes from India and is widely used in homes across the USA.
This light-colored granite features a cream-colored background with speckles and veins of brown, orange, gold, and gray colors. This granite activates an unmatched attraction point, particularly as a part of the subtle color scheme and the different colors all over the slab.
Apart from kitchen countertops, Indian granite is also an apt choice for stairs, walls, flooring, window sills, and fountains. Moreover, another wonderful thing about this granite is that you can get it in different surface finishes including honed, polished, brushed, leathered, bush-hammered, flamed, and lepatora.
In today's times of modern sleek architecture, this South Indian granite has been winning hearts everywhere.
Bianco Gold Granite Countertops
Another popular granite variant that gels perfectly with white cabinets is Bianco Gold Granite. It is also known as Bianco Golden Granite among architects and construction contractors.
Its off-white background with dark brown-colored speckles and patches create a stunning look that goes awesome with white-colored cabinets. This granite comes in both standard as well as custom sizes and can easily be obtained through various granite exporters in India.
Whether your kitchen features a contemporary look or a countryside one, this granite has the capability to accentuate its overall appeal like nothing else.
Green Pearl Granite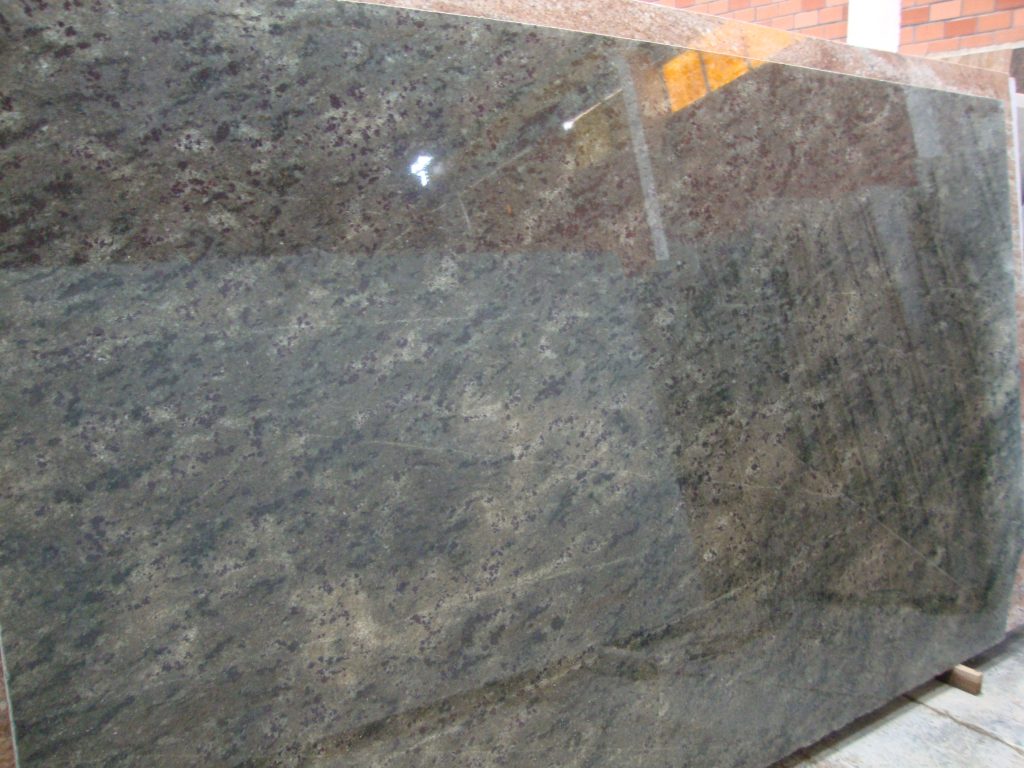 Now comes the turn of a dark-colored granite that has won the hearts of homeowners and architects worldwide with its radiating beauty. It's Green Pearl Granite from India. Also known as Evergreen Granite or Pearl Green Granite, this beautiful granite makes a perfect pair with light-colored décor elements including white cabinets.
Boasting a dark green background, this Indian granite has small-sized golden veins on its surface. As a result, this granite lends high levels of sophistication to any kitchen, highlighting a steady green stone with a perfect combination of grays and whites, emphasized with golden veins.
There are many granite suppliers in India that provide this beautiful granite at the most reasonable rates.
Narlai Gray Granite
The next on the list of Narlai Gray Granite from India. It is a North Indian granite and features a stunning gray-colored background with black and white speckles scattered all over its surface. Due to the limited variations in colors, this granite is primarily chosen by those who want to give a comforting feel to their spaces.
The sophisticated yet appealing color tone of this granite makes it one of the popular stones for modern granite countertops. In recent times, this natural stone has outperformed many of its counterparts in regard to its beauty and durability.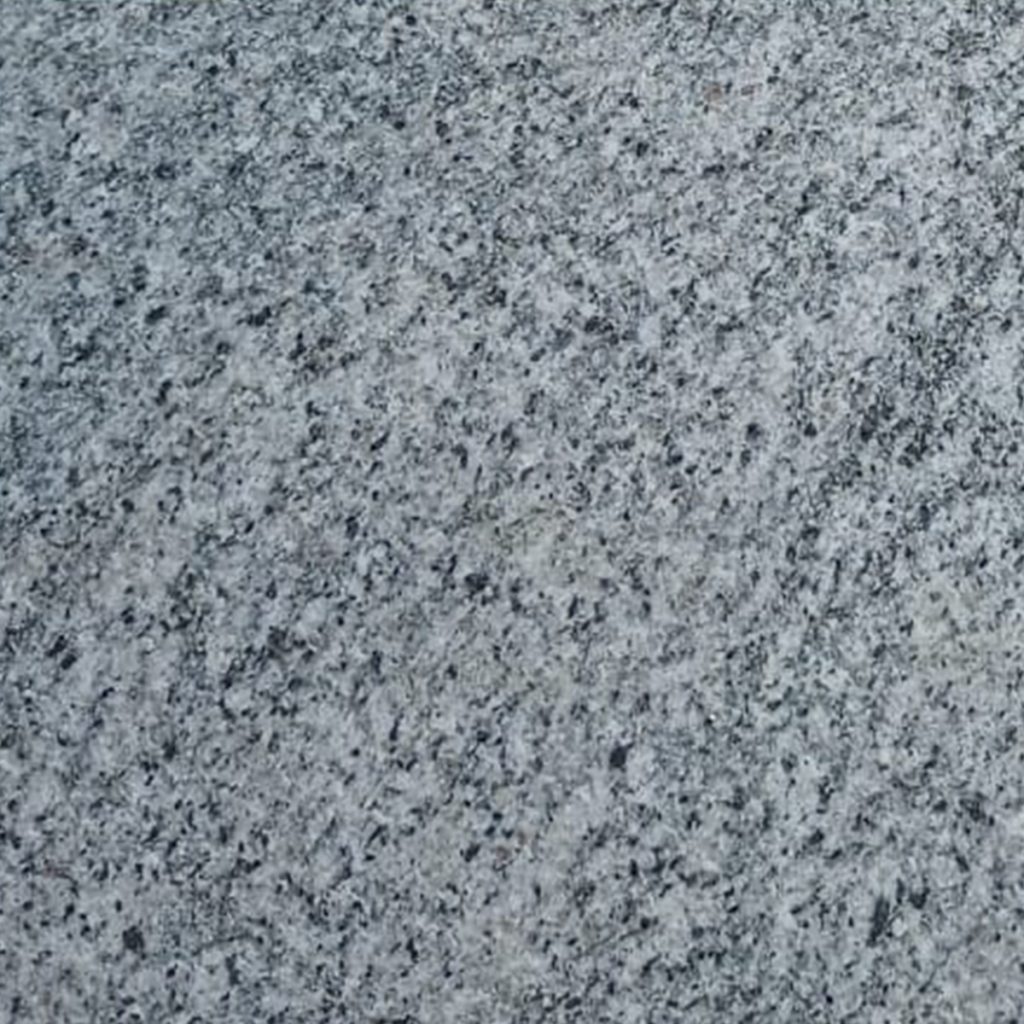 Ivory Brown Granite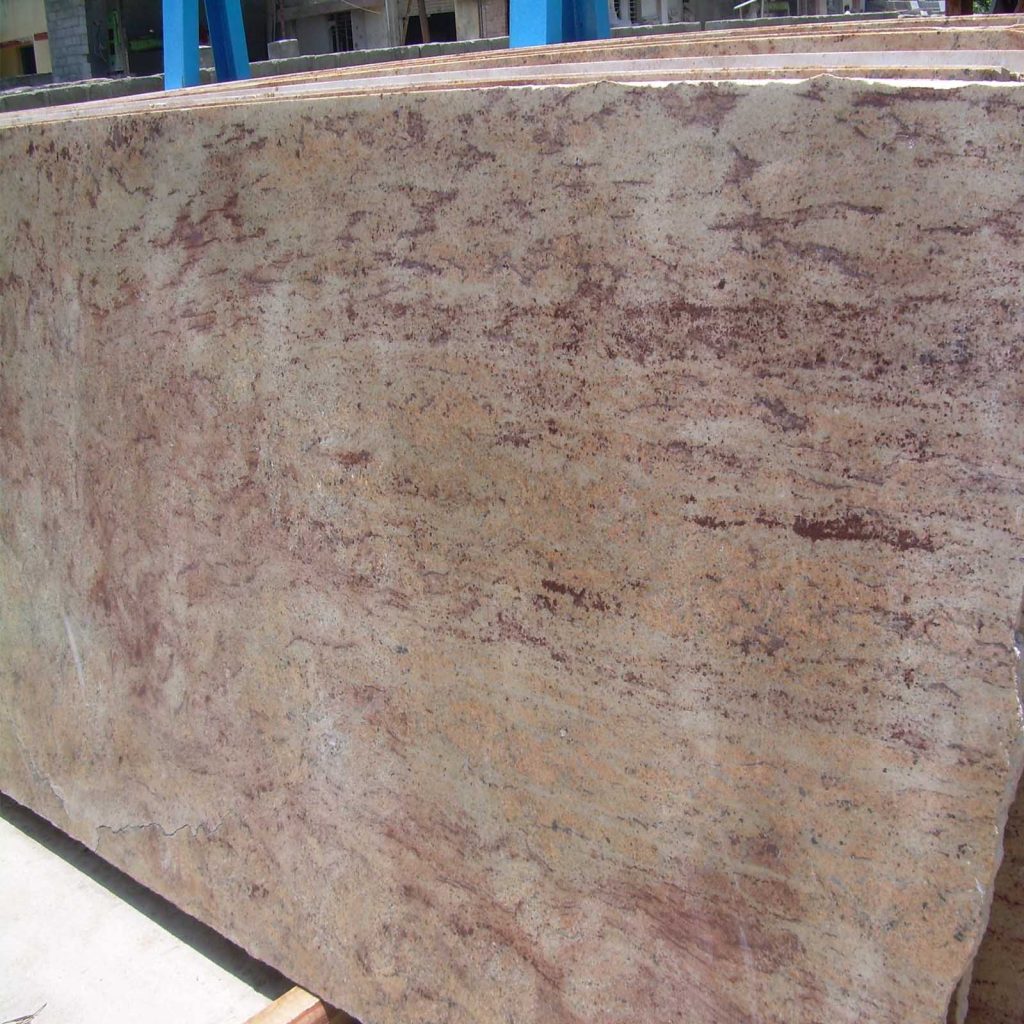 The last and fifth is Ivory Brown Granite. It is known by several names like Chiffon Beige Granite, Ivory Brown Chiffon Granite, Ivory Brown Light Granite, Ivory Brown Extra Granite, Ivory Brown Light Extra Granite, and Ivory Beige Granite.
With a reddish-brown background, this light-colored granite boasts irregular black and gray-colored speckles and flakes dispersed all over. This granite is also popular as it can easily be customized to meet specific countertop needs. Since India is a leading procedure of granite, marble, and other natural stones, you can easily import this granite from India at the best available rates.
The Conclusion
However, choosing the right granite countertop is necessary because there are different options available in the market. Hopefully, the above-mentioned choices would provide some wonderful options for you.