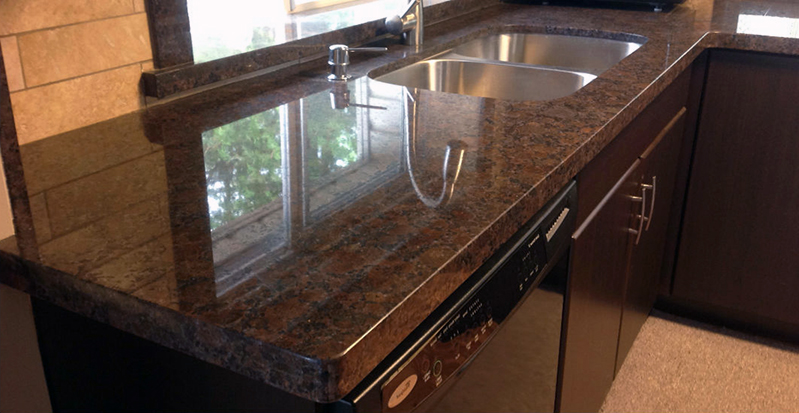 The brown hue is a blend of three primary colors, including yellow, red, and blue. Brown as an aboriginal color resembles the color of the earth. Being garnered with earth tones, it emerges as a popular choice for countertops, vanity tops, worktops, and counters at domestic and commercial premises. The presence of minerals (made from magma or molten lava) in brown granite makes it look very beautiful. Being durable, long-lasting, and lustrous, and available with colorful patterns and designs, this brown granite stone product is ideal for crafting highly reflective surfaces. As far as the uses of brown granite is concerned, it can make a difference for the following options:
Counters in shops, pubs
Countertops in kitchens
Kitchen surfaces in hotels and restaurants
Shelves for kitchens and bathrooms
Staircases, splashbacks, and cladding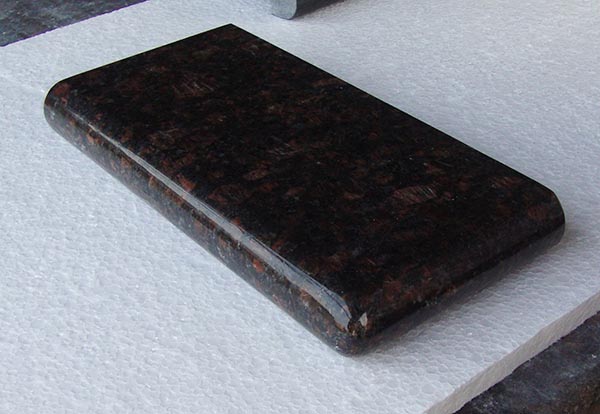 Let's move ahead and check out what are the top granite color options in brown hue available at Indian brown granite suppliers and exporters.
Highly reflective Indian brown granite surfaces for global buyers
It is common that feature-rich brown granite products from India are capable of rendering stone surfaces that are highly reflective. That is why granite-hued stone products are in huge demand globally for the following applications: Monuments, countertops, mosaic, fountains, pool, wall, and floor applications. Following are the top five products that all buyers will prefer to buy from leading manufacturers and exporters of brown granite. These products are ranked higher on the factors of high quality, features, and other unique characteristics. These universally popular Indian brown granite colors include: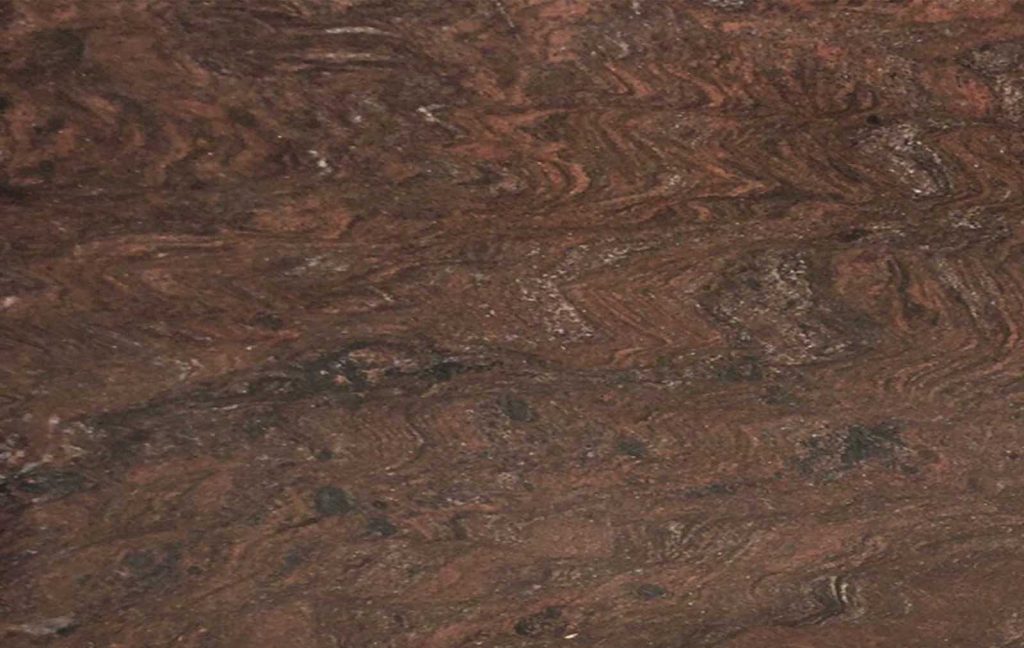 Additional names: Aurora India granite, aruba granite, aruba tropical granite, indora granite, or Indian aurora red granite
Destination of origin: South India
Features: Reddish brown base with twirls and waves in light to dark grey, red and brown hues
Additional names: Desert brown India granite or desert gold granite
Destination of origin: North India
Features: Yellow brown and black speckles scattered over the surface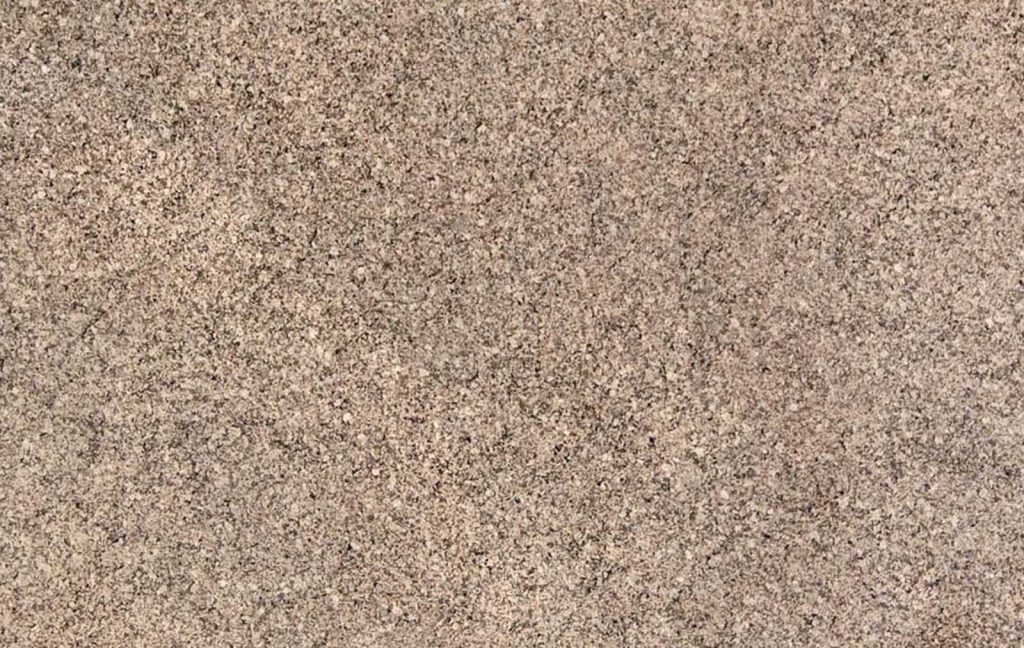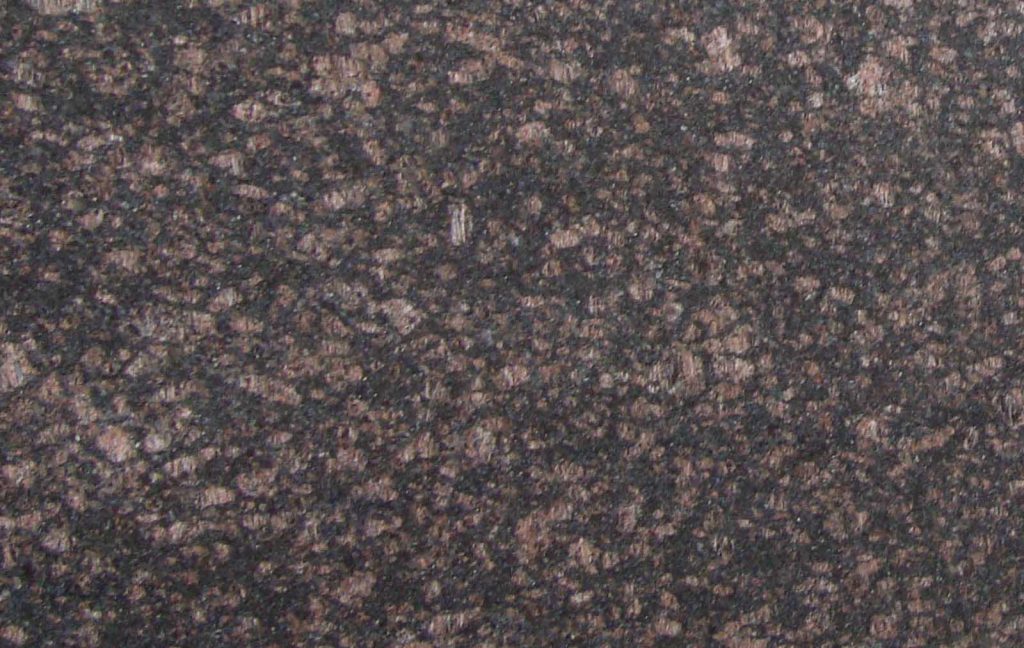 Additional names: Dark tan granite, tan braun granite, brown tan granite, tan brown blue granite or English brown granite
Destination of origin: South India
Features: Specks of black, dark brown and grey tones on a light brown surface
Additional names: Ivory brown chiffon granite, ivory beige granite, chiffon beige granite, ivory brown light granite, ivory brown light extra granite, or ivory brown extra granite
Destination of origin: South India
Features: Pale reddish brown surface with irregularly scattered flecks of grey and black tones
Additional names: Cafe brown granite or coffee dark brown granite
Destination of origin: South India
Features: Speckles in different shades of brown, coffee and chocolate
Common criteria for all stone types
Standard sizes: Gangsaw slabs 260 x 160 cm up in 2 & 3 cm, cutter slabs 180 x 60 cm up in 2 & 3 cm
Custom sizes: Blocks, slabs, tiles, and mosaic sizes
Finishes: Polished, honed, sandblasted, bush hammered, antique, brushed, leather, tumbled and lepatora
Edges: Machine cut
Buyers who are looking for something diverse can make a difference with brown pearl granite product that integrates hues like brown, black, and white to generate an appearance. This new generation renders the feeling of mosaics and murals. On the other hand, coffee brown can be a good option for those looking for depth in the design segment. In the same manner, tan brown granite product is simply superb for redefining lots of interior and exterior applications.
Regatta Granites India understands what is needed by global buyers. Hence, it offers all mentioned-above brown granite product types to international buyers at a competitive price tag.