Just like our homes, our offices are also an important part of our lives. They are not just a source of income for us but they also make a lasting impact on our wellbeing. This is why big companies invest heavily in instilling a nurturing and comfortable environment there. And one of the things they do is that they use naturally sustainable materials to keep their employees high on health. This is where granite countertps emerge as the best choice.
Similarly, the use of natural stones in various office architectural applications has become a new norm. And, when it comes to choosing from the best natural stones, granite emerges on the top. From flooring to countertops, backsplashes, and others, there are lots of areas where the use of granite is highly common.
The various architectural elements present in an office tend to affect the overall mood of employees like color, tabletops, flooring, and others. The color and texture of work desktops have a role to play in how confident we feel about our work quality and productivity. This is truly beyond placing photos of our loved ones or having several rounds of coffee.
Does Granite Countertops Fit Well To Business Design?
Primarily known for its hardness and durability, granite is already a popular natural stone. For several years, granite has been considered the most sought-after choice for reputed businesses and homeowners around the globe. Technical, granite is made up of quartz, biotite, and a wide range of other sturdier natural elements.
Granite has been a popular construction material for millions of years, but its use has become more common in commercial and residential design in recent times. As it is a highly durable choice and it serves as a timeless addition to any area, several commercial cosmoses and offices prefer to embed it as a center stage of their interior design.
Whether you want to design a stylish interior ambiance or want to exhibit your promise of quality to stakeholders, granite countertops emerge as the best choice for accentuating your interior space.
Granite is like an investment in a business
It is also true that by investing in a natural stone like granite, you strengthen the integrity of your business. Apart from a beautiful construction material in commercial architecture, granite also exhibits superb resistance to stains, moisture, temperature, and regular wear and tear.
Irrespective of your office's interior decor, granite is known to complement any décor theme. Here are a few design samples that you can choose for your office or commercial avenue that matches your distinctive taste.
Highlight distinctive tastes – Every business is unique in itself, which means its interior space should follow the same pattern. Granite tiles come in a huge assortment of colors and patterns. This means you can easily choose to give an astounding visual and functional appeal to your floor that would highlight the uniqueness of your business.
Refresh your front desk – In most offices and commercial spaces, the front desk is the first and foremost point of contact between an organization and its existing and probable clients or customers. This means the desk should look welcoming and resonate with the high-quality service the organization offers. By installing a high-quality granite countertop, you can carry a deeper message to your clients and customers at any point in time.
Redo your washroom – Though it may sound a bit unimportant, it is really necessary to invest in your interior space.  And, what's better than refreshing the look of your washroom by installing granite countertops. This would give the area a touch of premium-ness. However, you can also opt for granite floor tiles for the bathroom.
What Makes Granite So Popular?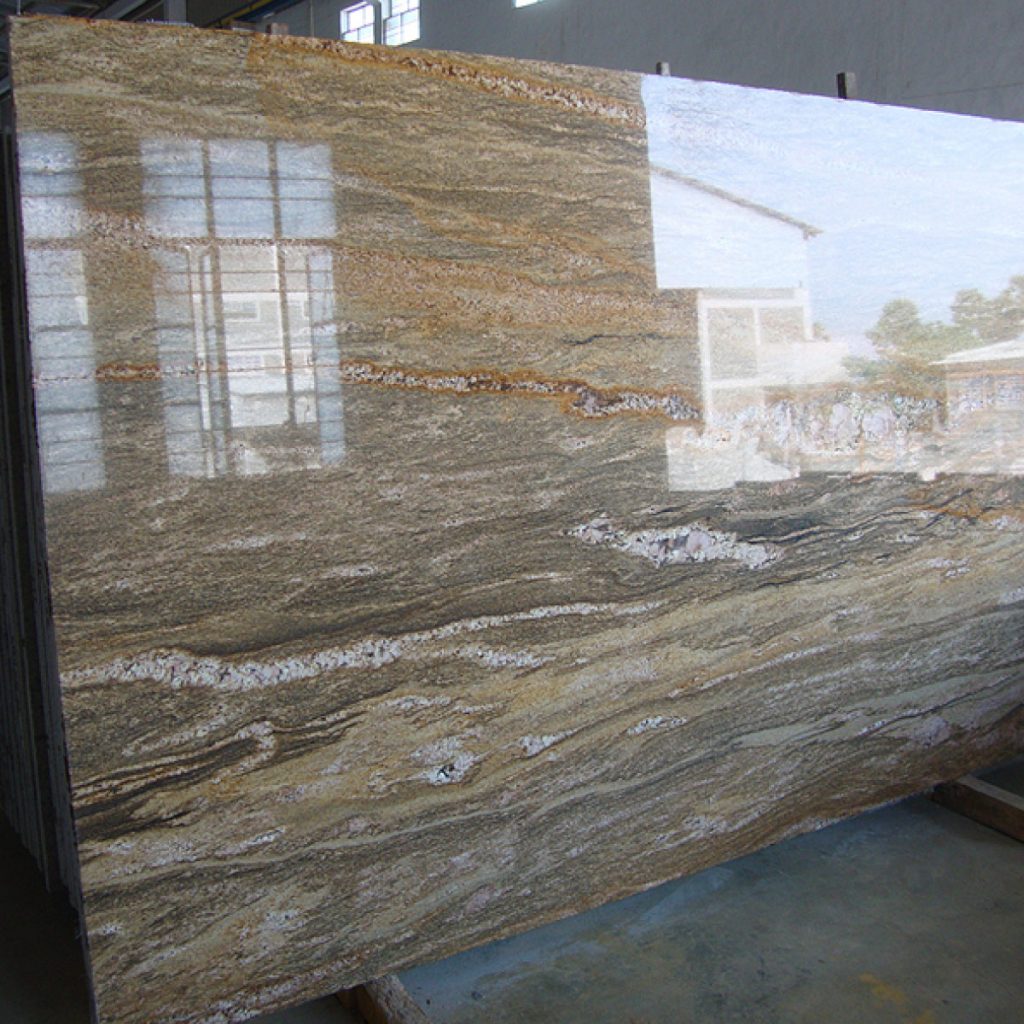 The first and foremost reason behind the popularity of granite is its amazing durability as compared to its counterparts. Second, only to diamonds, granite is one of the hardest rocks on the planet. It contains rich amounts of quartz and low permeability which makes it hard to break. Granite is largely used in flooring projects as granite tiles and slabs do not crack when exposed to heavy objects and pressure.
Similarly, granite countertops installed in commercial spaces face a lot of wear and tear and don't degrade over time.
Natural
It is another popular selling aspect for homeowners as most of them prefer to use natural materials in their homes, as contrary to artificial ones. There could be several reasons like they find them sturdier and more durable, or for environmental reasons.
Visual Appeal
Though there are different types of flooring available in the market, granite tiles are likely the most sophisticated ones. They highlight neutral themes that are highly eye-catching. Architects who use granite tiles prefer to do so due to their outstanding looks, along with their durability.
The Conclusion
Granite is one natural stone that is popular in both residential and commercial architectural projects. As commercial spaces face more wear and tear as compared to residential ones, granite allows architects to instill creativity, functionality, and durability in a commercial space development project.