Are you a construction contractor, landscaper, interior designer, or builder looking to import granite, marble, or any other natural stone to the UK? If yes, it is necessary for you to keep certain things in mind in order to ensure a smoother and valuable process.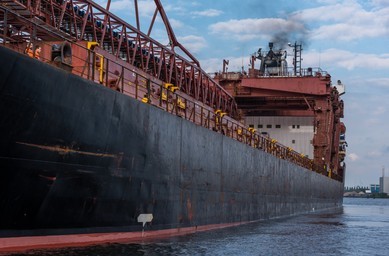 Often measured the aristocrat of construction materials, the stone is perhaps the typical building material of Great Britain. Stonehenge, of a quartzitic sandstone called sarsen, dates back to around 1800 BC, a piece of living evidence to its durability. Yet this was a relatively late influx when compared with the wonderful limestone shrines of Malta which go back to before 4000 BC, or the stone houses near Jericho, made in about 6000 BC.
India is known to be a leading supplier of granite and finished granite products to the UK. In the first nine months of 2018, India held a granite import share of 43.79% whereas China had a share of 33.49%.
Imports from India in the initial nine months of 2018 encountered a 17.94% decreased in value and a 20.72% reduction in quantity, while the price per tonne went up by 3.5%. Imports from China also reduced, depicting a 7.03% loss in value and a 19.62% decrease in quantity against the price per tonne, which went up by 15.66%.
From these figures, it is quite evident that the United Kingdom, despite the reduction in import value and quantity, imported finished granite products at an upper price.
How to import natural stone to the UK?
When it comes to importing to the UK, there are various steps one needs to keep in mind. If you have a freight forwarder or customs brokers working on your end, he may choose some of these tasks.
Be aware that there will also be procedures to follow at the country of origin – declaring exported products to local establishments where your supplier is grounded. These differ by location so you'll need to get expert advice once you've finalized a supplier.
However, concerning the UK's end of the import process, you'll need to do several things like:
Apply for an EORI number – the entire process won't take more than three working days to receive
Fetch the right commodity code for your products, which may require you to apply for a BTI ruling. This tends to take time, so plan accordingly.
Confirm if you are supposed to get an import license for your goods, and apply if required
Make arrangements for transport logistics – typically performed using sea, air, or road haulage expert
Declare your goods to customs – or have a freight forwarder or customs broker do this task
Deposit any applicable duty or VAT before the items get discharged by customs authorities
Given the product being imported, one may be allowed to afterward reclaim a part or complete VAT paid
Requirements for importing goods in the EU and non-EU regions
The guidelines for importing goods in the UK differ a bit given whether you are importing goods from the UK or outside of the UK. Here is a table that would clarify things a bit.
Condition

                                          EU

                       Non-EU

Commodity codes

                                           

                                          Yes                               

                         Yes

VAT applicable

                                          Yes

                         Yes

Import license

                        Usually, isn't required

              For restricted items

EORI

                              May be needed

                         Yes

Declaration

                                       No

                         Yes

Duty applicable

                                       No

                         Yes
Commodity Codes
When it comes to importing granite, marble, or any other product, it is necessary to make sure that the transaction is backed by an appropriate commodity code. A commodity code gives details of the items being imported, such as their names, their composition, their applications, and their packaging. This info is employed for monitoring imports into the UK, and making sure that hazardous items are appropriately handled, but also for determining applicable import duty and VAT. Utilizing the wrong code can cause serious legal penalties. One might be fined or asked to pay the outstanding duty – and if an importer tries to use the improper commodity code to import an item that is considered restricted or hazardous, the importer is liable to prosecution, as well.
If you want to find the right commodity code for granite, marble, or any other product, you can use the trade tariff lookup tool that is available online
According to Section XIII, the commodity code for granite and other stone products is given below.
VAT
The application of VAT differs slights for EU and Non-EU countries.
If the import is being done from outside of the EU, one is supposed to pay VAT at the dominant UK rate on a majority of goods – which is presently 20%. However, you might be able to get a decreased rate of VAT on some goods such as artworks. If you want to export similar items again within 2 years, you may also be permitted to get your VAT reduced, or even complete VAT exemption on the imports.
astly, you might have various VAT payment necessities if you're importing items like auto goods.
In the EU, imports are also called acquisitions. And, they must be announced by the firm which is importing them into the EU region, if they were imported from other than the EU and they shifted within the bloc.
Import License
In the case of import to the UK from outside of the EU, an import license would be required. Within the EU, licenses are typically only needed under special conditions – for instance, for carrying goods measured dangerous or hazardous, or professional areas such as transportation of live animals.
EORI
EORI means Economic Operator Registration and Identification. Any person or firm involved in importing or exporting within the EU must need to possess an EORI Number. If your business is VAT enabled, you might even already have an EORI number with you, as it's sometimes automatically generated during the VAT registration. If it's not, one can apply online for an EORI number, and receive it in a few days.
Whenever you import something from outside of the EU, mentioning the EORI number is mandatory.
Import declarations
When it comes to importing items from outside of the EU, it is mandatory to make an import declaration to the customs department. The primary document used for this purpose is SAD – Single Administrative Document or C88 in the UK.
Duty
Whether or not, you are supposed to pay duty which will depend in portion on where your goods emerged from. Goods that emerged into the EU from other regions are needed to pay import duty.
Popular Granite Variants in the UK
Wine Red Granite
This red granite boasts black and beige color veins on an evenly dispersed brown color. It is its consistent design pattern and amazing colors that make it a foremost choice of architects, interior designers, and construction contractors. No matter what the surroundings are, it carries an inherent ability to optimize the overall setting.
An ideal choice for both residential and commercial environments, Wine Red Granite is one of the heavily imported granites in the UK.
Black Marcino Granite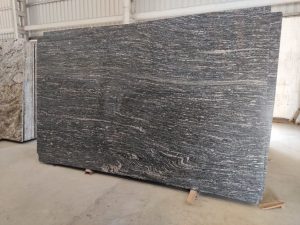 A popular Indian black granite, Black Marcino Granite highlights white veins over the black background which resembles a black tiger or an owl. This granite comes in different sizes, thicknesses, and finishes which means one can buy them in the best matching size for any type and scale of the construction project.
Baltic Brown Granite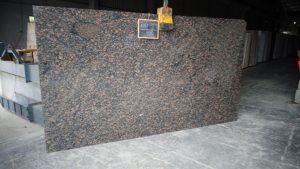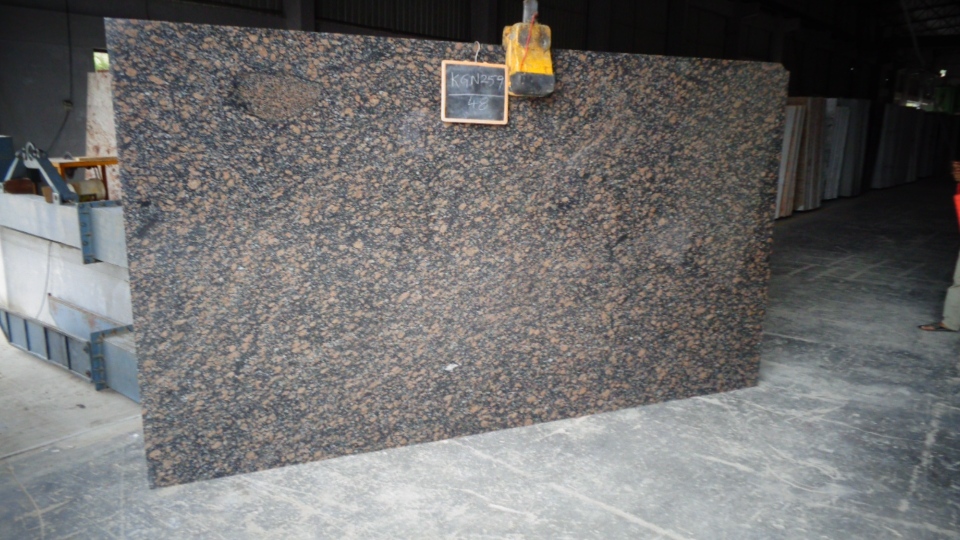 Also known as Baltic Brown Luumaki Granite or Bruno Baltico Granite, this Indian granite comes with a background that contains small flecks of lighter gray and tans. Found in South India, it has a lot of features that make it the foremost choice of many.
The extreme thickness and quality of Indian granite make India a leading exporter of Baltic Brown Granite. And this is why India remains a preferred choce of stone importers in the UK.