With a total worth of $30 billion, granite is considered one of the most popular countertop choices in the market. There are many reasons behind this – amazing hardness, unmatched beauty, a wide range of shades, and longevity. Though granite comes in many colors and patterns, white granite countertops always remain the best choice. It is widely preferred by architects, construction contractors, builders, and homeowners.
Be it a historic decor setting or a modern one, white granite countertops transform any kitchen space like nothing else. You can choose from different white color granite stones that are found to complement every kind of interior décor.
What is granite?
Granite refers to a usual, coarse-grained, tougher igneous rock primarily made up of quartz, microcline or orthoclase, and mica. Granite has been largely used as an architectural material for ages. It is one of the eldest and most hard-wearing building materials available, and will far outlive the building where it is installed.
Granite countertops are a leading choice for kitchens and bathrooms. Granite tiles of 20 to 50 mm thickness are prevalently used as covering and building materials for decks, counters, benches, shelves, and tables. These surfaces are often termed granite, but in fact, they can consist of a variety of stones that include marble and granite.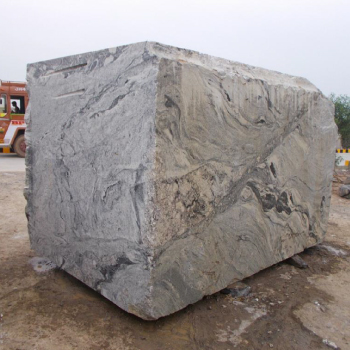 Although white granite can be sourced from various parts of the world, Indian white granite has its own charm. Indian white granite lends a touch of luxury and splendor to any space without restraining the durability aspect. Some of the popular Indian white granite stones are Colonial White, River White, Moon White, Viscon White, and New Kashmir White. They come in different shapes like slabs, rough blocks, vanity tops, tiles, décor stones, and numerous other stone articles. B2B buyers can buy them in both standard sizes as well as custom sizes.
Popular White Granite Countertops From India
Below are some of the popular white granite countertops that have been exported worldwide.
Thunder White Granite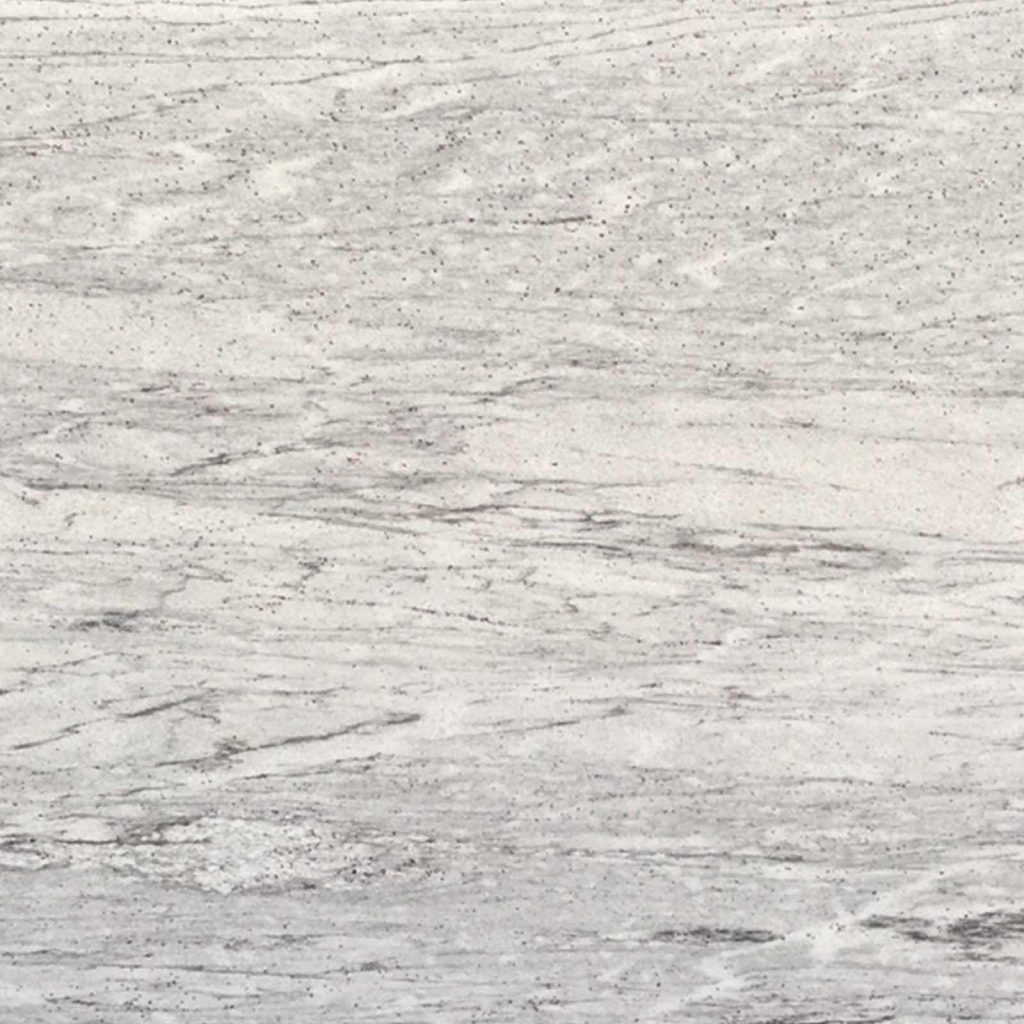 An ideal choice for both interior and exterior construction projects, Thunder White Granite is a widely chosen Indian granite known to withstand extreme weather conditions from harsh summers to bitter cold. This Indian white granite inherits its name from the light grey-colored strips featured on its surface that look like a thunderstorm t. A versatile granite option for residential and commercial applications, this white granite is mainly used on Countertops, Worktops, Walls, Stairs, Fountains, Flooring, and Window Sills.
Kashmir White Granite
Also called New White Kashmir Granite or Cashmere White, this is one of the most popular granite variants for commercial and residential projects. It has a subtle snow-white backdrop with strips of grey and red scattered evenly all over its surface.
It is durable, harder, and also considered one of the lightest granites available in the market today. According to one of the leading Indian granite suppliers, "Due to its premium looks and good weather resistance, it is widely used in health care facilities, hotels, restaurants, casinos, monuments, government buildings, exterior cladding, waterfalls, fountains, countertops, and others."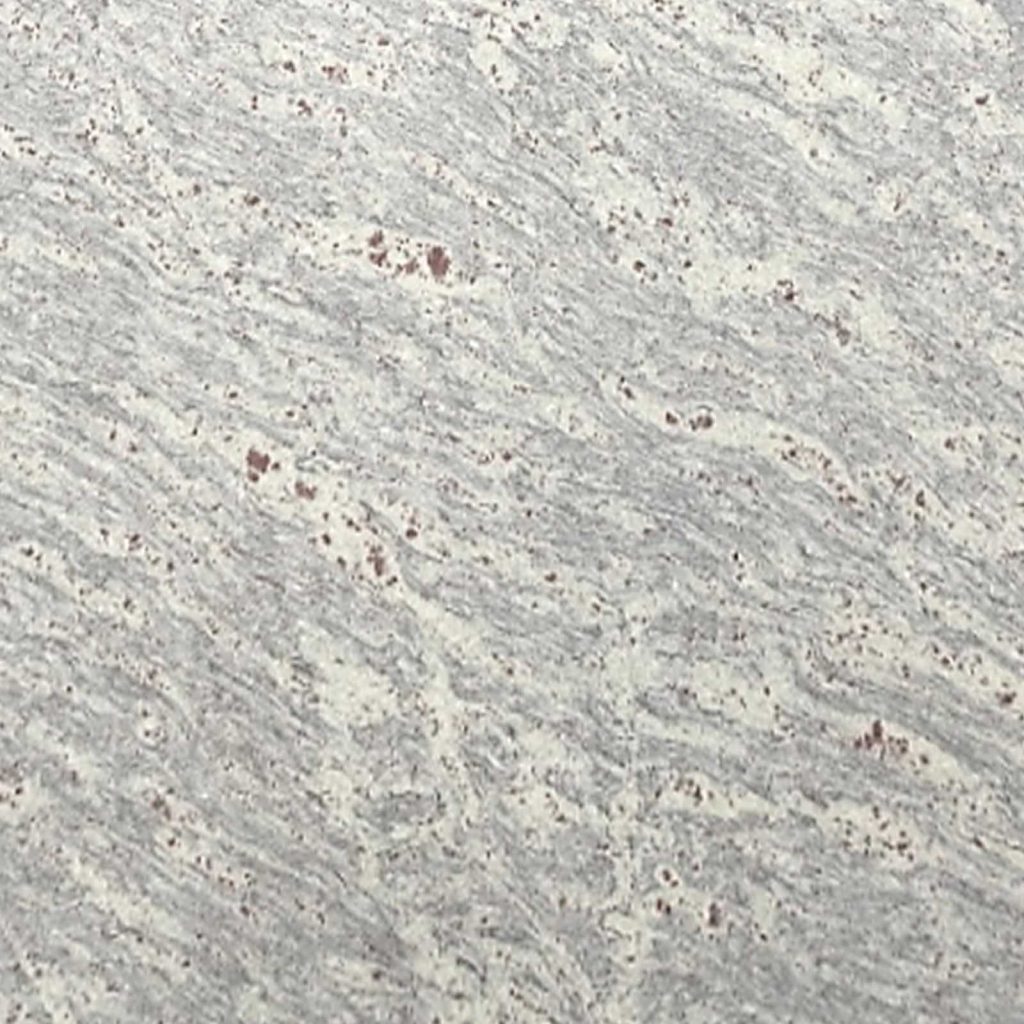 Alaska White Granite
Boasting a distinctive texture with lop-sided brown and black specks, Alaska White Granite is an attractive white granite that is known to match perfectly with diverse decor settings. Therefore, it is perfect for both interior as well as exterior construction projects and is used primarily in external flooring, worktops, wall cladding, and stair casing.
Its other names are White Alaska Granite Alaskan White Granite, Branco Alaska Granite, Ice Brown Granite, and Bianco Alaska Granite. This granite has a natural feature to intensify lighting within the area where installed.
New Ivory White Granite
Ivory White Granite's design is categorized by its extremely small grey/black-colored dots and flecks on a milky-white background. It is also called Milky White Granite or Colonial Ivory Granite.
Due to the tough properties of this Indian white granite, it is exported worldwide and used primarily for countertops, mosaic, wall cladding, flooring, staircases, fountains, window sills, and others.
Comes in multiple finishes, this white Indian granite can be sourced in both typical as well as custom sizes by B2B granite buyers worldwide.
River White Granite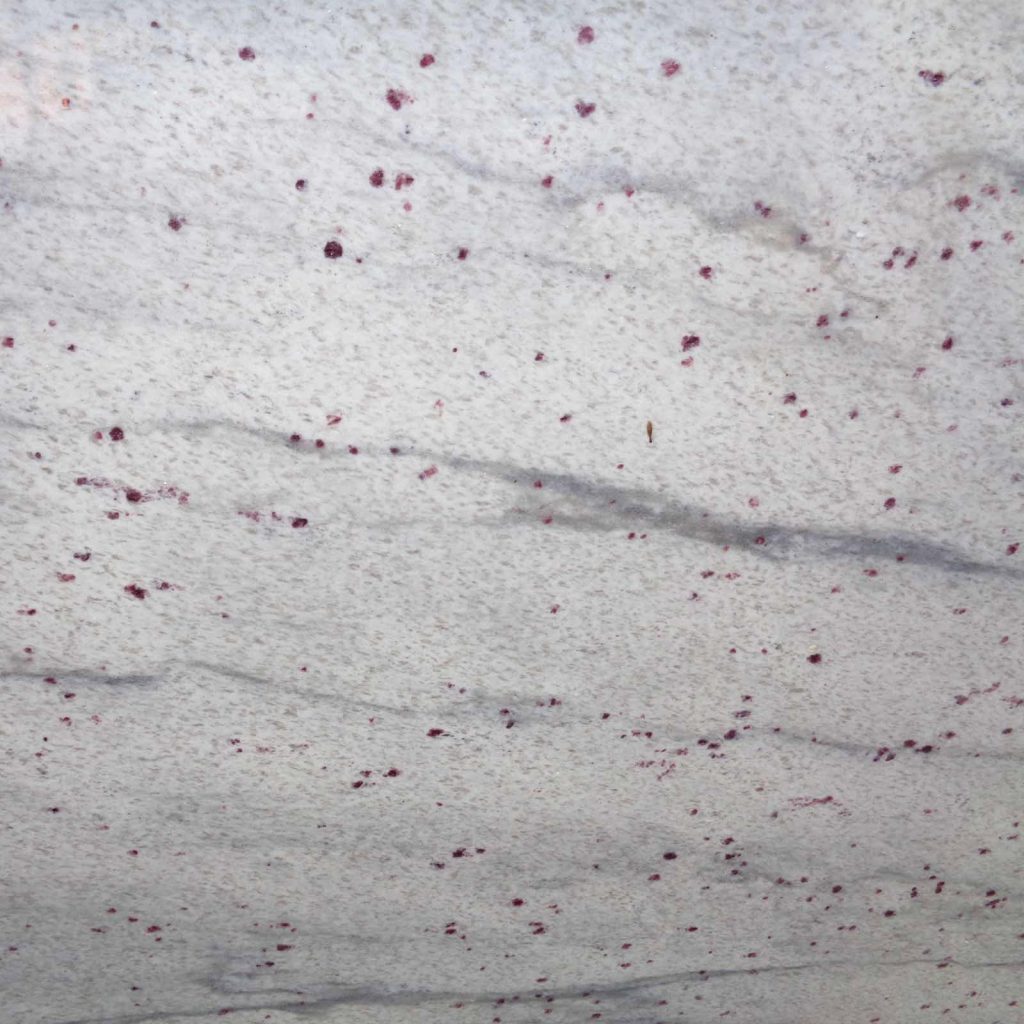 Sourced from South India, this white Indian granite redefined architectural beauty like nothing else. It is known by several names like River Valley White Granite, Valley White Granite, White River Granite, Thunder White Granite. This white granite boasts visually appealing grey-colored patches and swirls. However, nother visual addition to its beauty is the specks of burgundy colored, sparsely scattered over its bed.
The white granite emerges as the topmost choice for countertops, worktops, window sills, stairs, fountains, flooring, and others. In addition, it can be obtained in different finishes like brushed, bush-hammered, polished, honed, lepatora, and others.
There are many Indian granite suppliers that supply this popular granite at the most attractive rates. Therefore, to import white granite countertops for any project, you can consult the best granite exporters in India. This way, you can choose the one that matches your requirements the best.