Blog
White Granite To Complement All Décor Themes
March 17, 2023 admin
White granite is the most desired granite color for any household or business area among the several colored granite selections for a variety of reasons. Elegant white-hued and toned granite contrasts or complements any décor thanks to its stunning appearance, color pattern, and texture.
White granite emerges as a natural luxury with a reasonable price when it comes to having beauty, toughness, and ease of maintenance in a particular stone product. According to leading granite manufacturers, "this stone has the power to enhance the appearance and feel of any area. Surprisingly, this stone's light tones both make rooms appear larger and conceal damage. Also, it defies the explanation that white granite hues are mixed with grey, red, and black granite stones."
A plethora of granite options available to choose from India
For both new construction and rehabilitation projects, granite is the most often used building material. It is available in a variety of hues and materials. In the form of blocks, tiles, slabs, worktops, vanity tops, décor stones, and other stone products, it is readily accessible. Standard-sized granite goods are often offered in the cutthroat market.
But, B2B purchasers can choose bespoke sizes that meet their demands for direct selling. Indian white granite manufacturers are skilled at meeting the professional B2B demands of their target market. The granite market in India offers the products listed below in a variety of white hues. They consist of:
Gangsaw block size – 260x160x100 cm up 280x180x100 and 300x190x120 cm up 300x200x100
Cutter block size – 180x70x60 cm up 240x70x60
Granite floor and wall tiles – 30×30, 30×60, and 60×60 cm
Custom-sized countertops as per buyer need
Custom-sized vanity tops as per buyer needs
Backsplashes – Full height, 18-inch, 4-inch, 6-8 inch
Window sills – 90-120×3-20×1.5-2 cm with 1.5-2cm thickness
Gangsaw slabs – 260 x 160 cm up in 2 & 3 cm
Cutter slabs – 180 x 60 cm up in 2 & 3 cm
Distinctive White Granite Variants from India
River White Granite
Additional Names: White River Granite, Thunder White, New River White, Valley White, and River Valley White Granite
Color: White
Destination of origin: South India
Finishing Surface: Flamed, polished, lepatora, honed, brushed, bush-hammered, and leather
Recommended Usage: Commercial and domestic structures
Unique feature: Greyish swirls and patches with burgundy-shaded speckles
Colonial White Granite
Additional Names: New Imperial White, Buckingham White, Platinum White, Indian Bianco Romano Granite
Color: White
Destination of origin: South India
Unique feature: Off white backdrop with brown and grey spots
Finishing Surface: Flamed, polished, lepatora, honed, brushed, bush-hammered, and leather
Recommended Usage: Commercial and domestic structures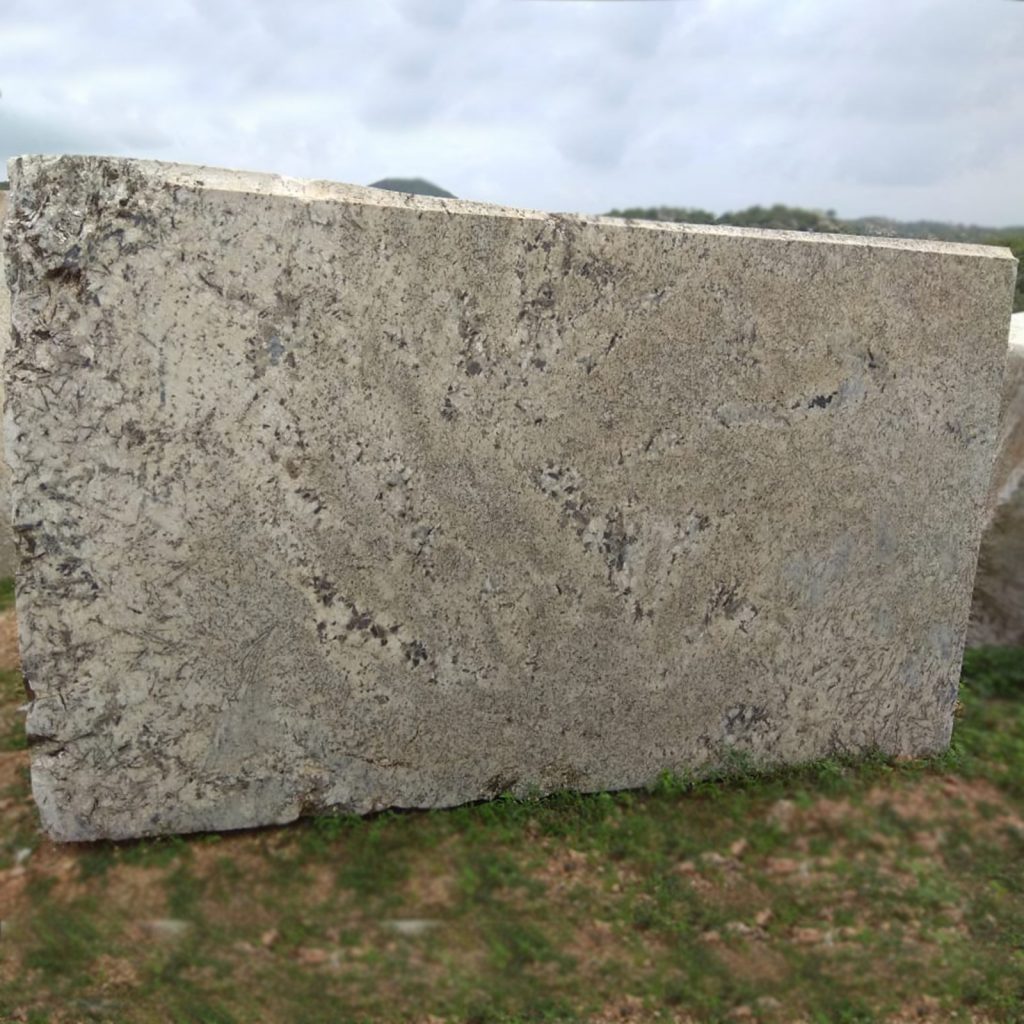 Alaska White Granite
Additional Names: Ice Brown Granite, Alaskan White Granite, Branco Alaska Granite, White Alaska Granite, Bianco Alaska Granite
Color: White
Destination of origin: South India
Unique feature: Frosty white and pale silver with warm and onyx hues
Finishing Surface: Flamed, honed, polished, lepatora, brushed, bush-hammered, and leather
Recommended Usage: Commercial and domestic structures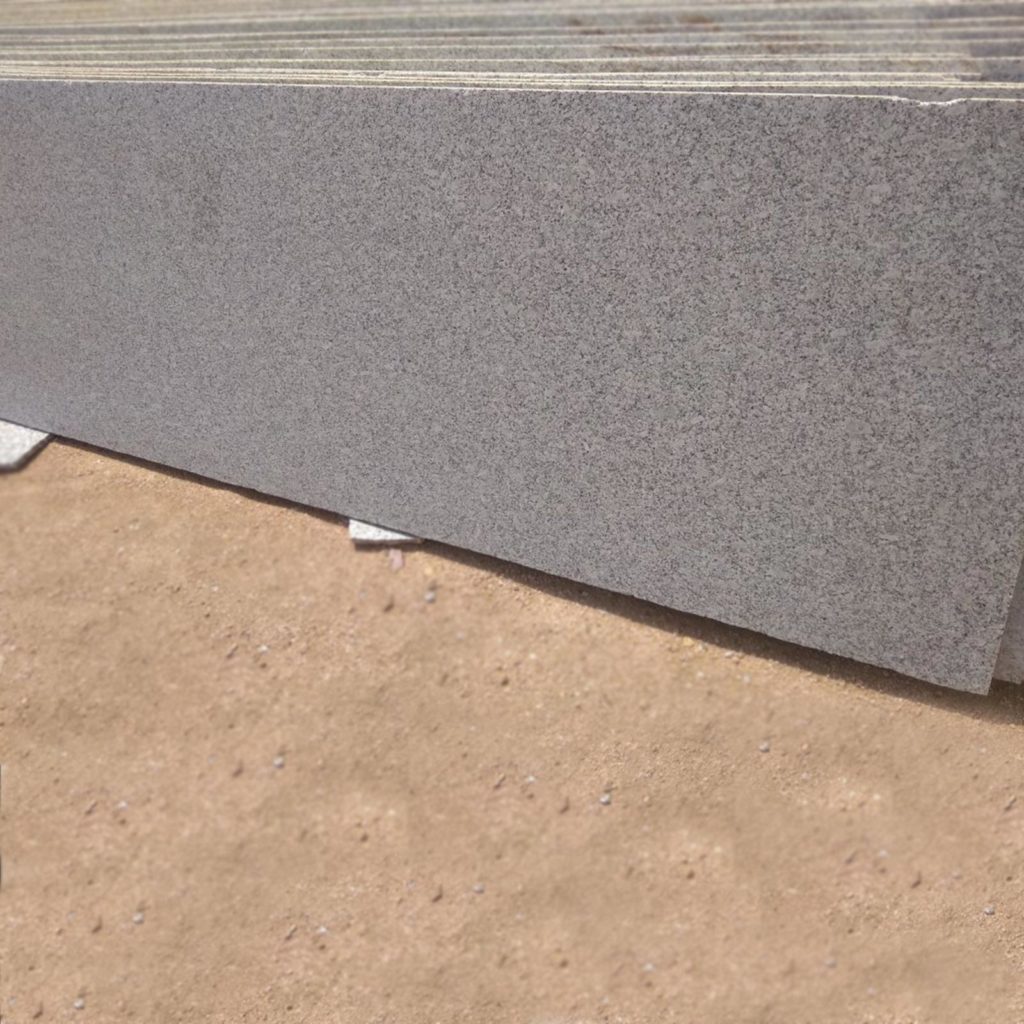 S White Granite
Additional Names: Sparkle White
Color: White
Destination of origin: North India
Unique feature: Dark to light grey spots on its surface
Finishing Surface: Brushed, bush-hammered, flamed, polished, lepatora, honed, and leather
Recommended Usage: Commercial and domestic structures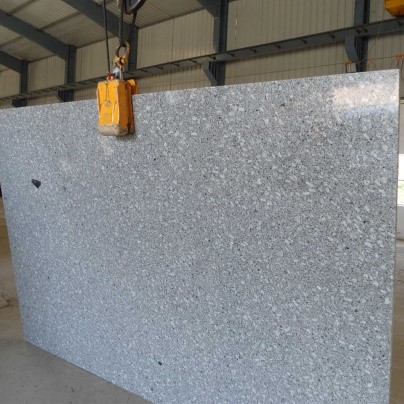 P White Granite
Additional Names: Platinum White
Color: White
Destination of origin: North India
Unique feature: Speckles of grey, light green, and black colors
Finishing Surface: Flamed, polished, lepatora, honed, brushed, bush-hammered, and leather
Recommended Usage: Commercial and domestic structures