A large number of people get attracted to a white kitchen because the white color is clean, orderly, and simple. People love to welcome white to their kitchen on walls, cabinets, and countertops.
Choosing the right hue is essential to expose architectural details or convert old-fashioned cabinetry. Without a doubt, white is a positive hue. Some people call the white hue as a symbol of successful beginning. When you know well what the white color says, it is high time to bring home a pure or light white stone.
There are lots of white granite color names. The final decision of choosing the best wholly depends upon the end user. With different different surface textures, including honed, polished, flamed, tumbled, sandblasted, sawn, and bush hammered, you can have a white granite that resolves multiple purposes. It is said that the beauty of white granite lies in its striations, flecks and variations. Let's move ahead and find out some aspects of stone that add aesthetic appeal to the overall look of the stone.
Feel aesthetic appeal of white granite via a natural phenomenon
From kitchen to baths and from drawing room to outdoor walls, white-hued granite induces a big difference. Over every granite slab with a white base, you find some interesting texture that looks like a natural defect. But, this texture simply refines the natural phenomenon. Just go through the following textures and patterns that are set to make your white stone look more sparkling. These include:
Black flecks and snow white surfaces
Waves and swirls of dark to light grey color
Dispersed speckles and swirls of bright ivory tone
Jet black and silver grey speckles
Soft snow white tone, uneven brown, and grey spots
Tiny speckles of charcoal, burgundy and steel grey shades
Light grey patches and bands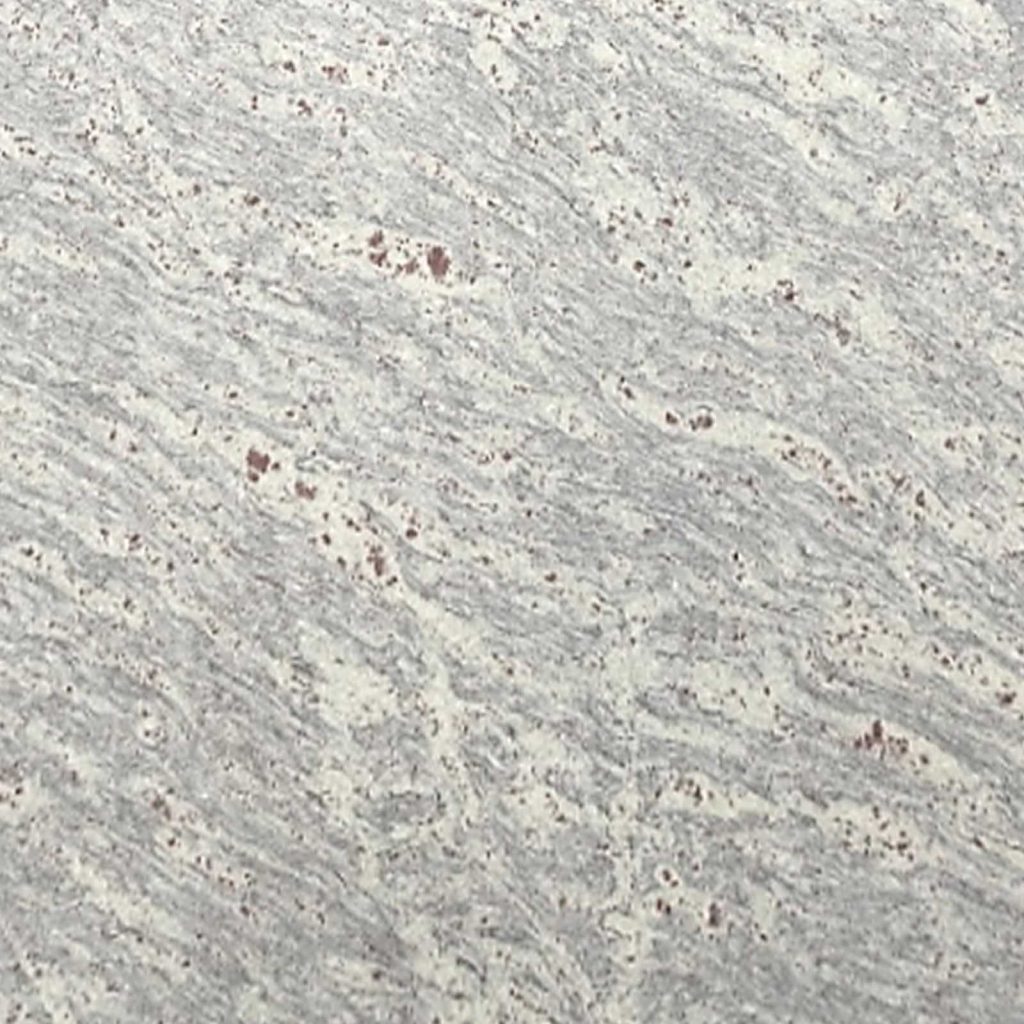 Be it your countertop, floor, wall, or stair, choosing any of these features smeared on the top of the white granite will give you an edge. White granite from India comes with some rare characteristics. Just feel the magic of these features on the top of your floor or countertop and enhance the overall look of your surroundings. For stunning output, ask an Indian white granite supplier for having a rough, semi-polished or polished granite in a white hue.
Indian granite suppliers cater to all needs with white options
The search of global buyers for slabs and tiles in white granite in India comes to an end when they reach the right platform. This platform offers buyers the right stone material and the most competitive price. There is no dearth of natural stone products in North and South India as well. When it comes to sticking to a standard size that can match well and look great on backsplashes and countertops equally, following sizes can get the job done.
Gangsaw Slabs:
260 x 160 cm up in 2 & 3 cm
Cutter Slabs:
180 x 60 cm up in 2 & 3 cm
Tiles:
30×30, 60×30, 60×60 cm up in 1-2 cm
Once buyers find the mentioned-above sizes fit for their installation needs, it is time to move ahead and find out what Indian granite exporters and suppliers have in their bags. Whether things are about finding white granite countertops or choosing white granite floor and wall tiles, these options induce a big difference:
Imperial white
Moon white
Kashmir white
Viscon white
Ivory white
Thunder white
Colonial white
River white
If you are searching for Kashmir white granite suppliers or white granite price list, Regatta Granites India is ready to extend a helping hand. The granite company offers you special white granite options, ideas, and trends on a budget. For product information or sales inquiry, simply go through our product gallery. You can also get an instant quote for your choice stone product by filling the form here.
No matter what queries you have in mind, we welcome you to our website with a real time solution.