The use of granite in construction is nothing new as this beautiful and durable natural stone has been used for years. Not only does granite look awesome but its amazing durability and resistance to adverse elements make it a stone of choice for architects and homeowners worldwide. However, there is one more reason that makes granite so popular and that is its availability in a plethora of colors. Homeowners and architects can choose from a wide assortment of colors which means they can easily achieve a particular visual theme for their architectural project. Among various granite colors, white granite is always a hot favourite among architecture due to its premiumness and functionality.
Whether it is a modern home or a countryside one, white granite countertops give a royal touch to any structure. And, when it comes to getting the most superior quality white granite, there is nothing better than importing the same from India. India is home to a large number of granite quarries that produce amazing quality white granite. Moreover, their easy availability in different finishes is another plus point with Indian granite imports.
There are different types of white granites available in India that are different in their surface textures, veining patterns, and stripes. This high level of variation allows Indian granite exporters to offer a wide variety of white granites to granite importers, architects, and homeowners.
Mostly, white granite from India comes in the form of slabs, blocks, and tiles.
Countertops and vanity tops – Custom sizes
Cutter slabs – 180 x 60 cm up in 2 & 3 cm
Gangsaw slabs – 260 x 160 cm up in 2 & 3 cm
Tiles – 30×30, 30×60, 60×60 cm
Properties of White Granite That Make It So Popular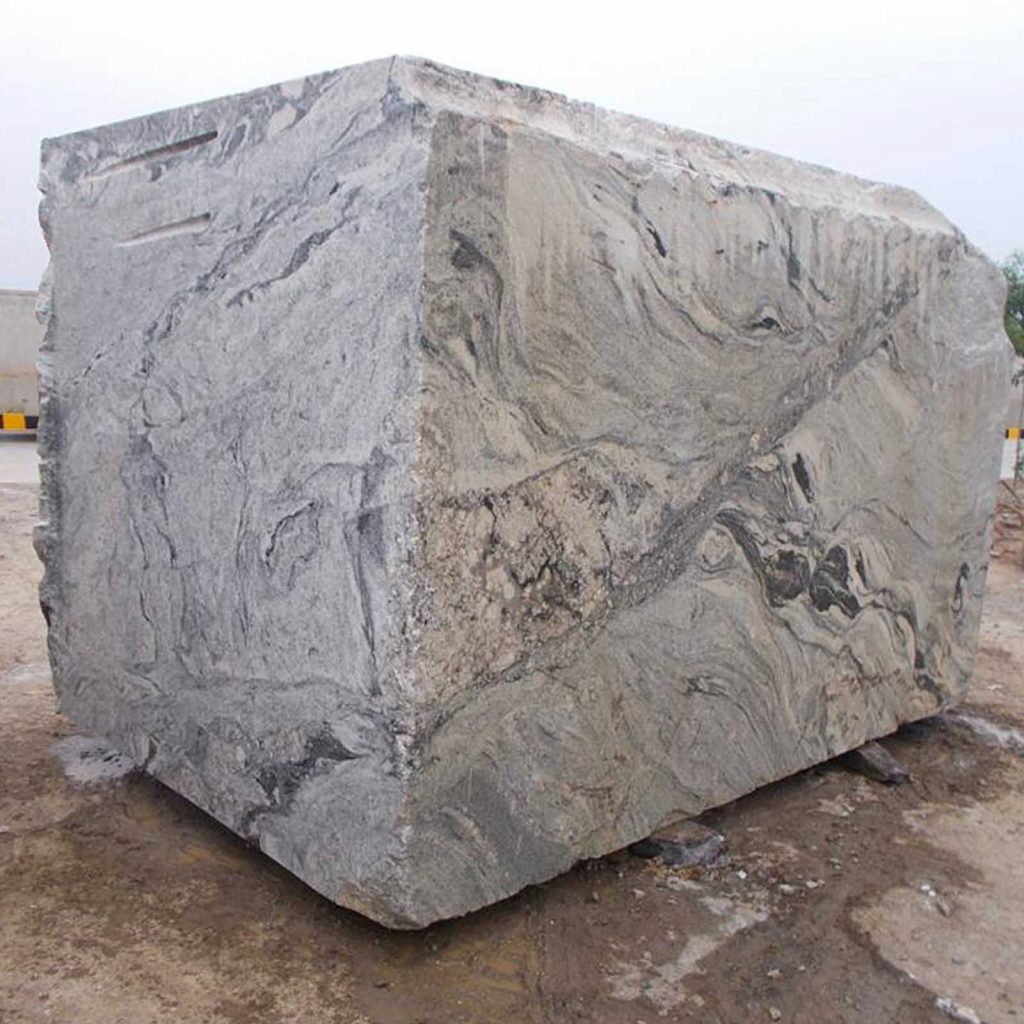 White-hued granite creates a noticeable contrast anywhere it is used, from kitchens to bathrooms to living rooms to exterior walls. Every white-base granite block has an unusual texture on top that appears to be a natural flaw. But this roughness just makes the natural phenomena more refined. Just check through the textures and patterns below, which are designed to give your white stone a more glittering appearance. These consist of:
Black specks and snow white tops
Waves and swirls of dark to a light grey shade
Scattered speckles and twirls of bright ivory tone
Jet black and silver grey flecks
Soft snow white tone, rough brown, and grey plugs
Tiny speckles of charcoal, burgundy, and steel grey shades
Light grey patches and bands
You will have an advantage if you choose any of these characteristics to be smeared on top of the white granite, whether it be for your countertop, floor, wall, or stair. Indian white granite has certain exceptional qualities. Allow these characteristics to work their magic on the surface of your floor or countertop to improve the appearance of your surroundings. Consult a reputed Indian white granite supplier for rough, semi-polished, or polished white granite for outstanding results.
Top White Granite Variants From India
Here are some of the most widely exported white granites from India that can be used for different applications.
New Kashmir White Granite
This natural stone, also known as Cashmere White or New White Kashmir Granite, is one of the most popular options for both commercial and residential architectural purposes. It features a loose snow-white background with regularly spaced stripes of grey and red hue.
It is durable, harder, and regarded as one of the most agile granites currently available in the market. It is primarily used in hospitals, restaurants, hotels, monuments, casinos, public office buildings, waterfalls, outside cladding, countertops, fountains, and other similar structures because of its upmarket appearance and good weather resistance qualities.
Kashmir White Granite experiences weathering at a rate of less than.125″ per 1,000 years when used outdoors.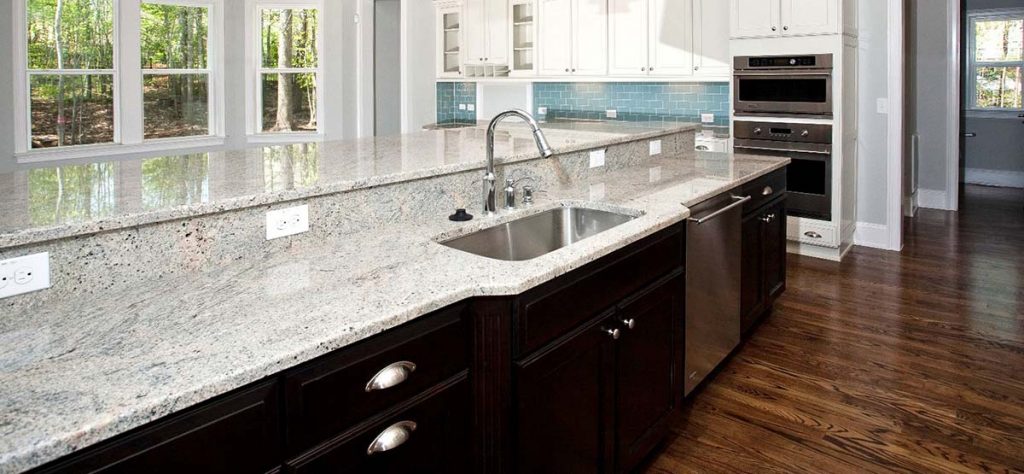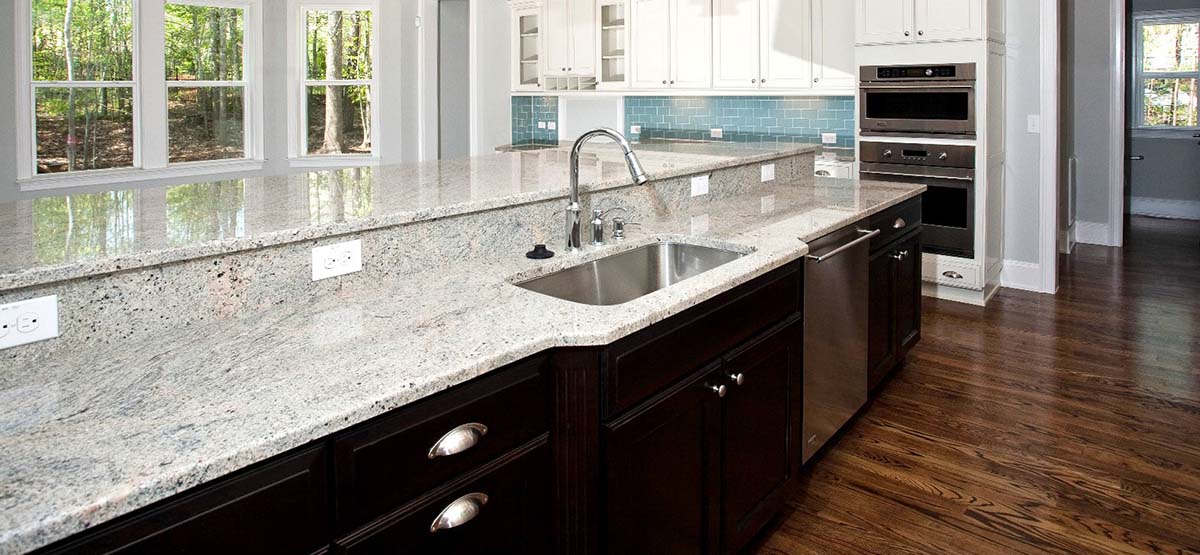 Thunder White Granite
Thunder White Granite is one of the most often used Indian granite stones and is ideal for both exterior and interior applications. This stone is renowned for withstanding extreme environmental conditions, including stifling cold and scorching summers.
The light grey streaks on this white Indian granite's surface, which to onlookers give the appearance of a rainstorm, are where it gets its name. This white granite, a fantastic alternative for home and commercial building projects, is typically used for walls, stairs, countertops, fountains, flooring, and window sills.
The design forms might be linear or web-like depending on the specific granite slab, and there are several software possibilities to support different building applications.
New Ivory White Granite
Imperial White Granite
Imperial white granite, one of the many variations of Indian white granite, stands out as a fantastic option for furniture, worktops, fountains, elevator panels, curtain wall panels, and other areas that call for a long-lasting, nature-kissed surface.
It is known as Tippo White Granite, Juparana Avorio Granite, Tippu White Granite, Irish Cream Granite, Bianco Imperial White Granite, and Tipu White Granite in various regions of the world.
This granite stone emphasizes a softly coloured backdrop with scattered small blue-gray specks as texture. Its extensive texture exhibits excellent resistance to moisture in addition to having a heterogeneous appearance.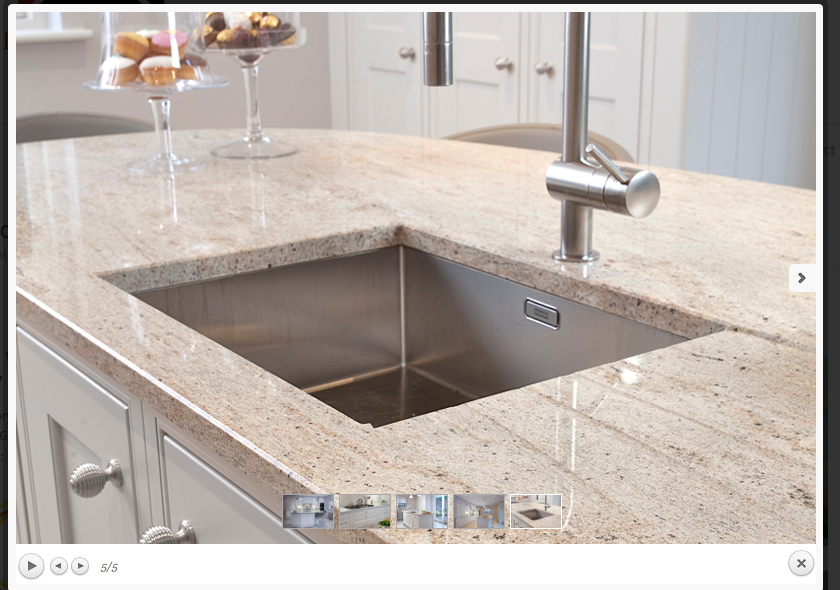 The Conclusion
So, now you understand the reasons behind the popularity of white granite countertops. Make sure you choose to import high-quality white granite from Indian granite suppliers that promise outstanding quality stone, larger varieties, and competitive prices.