For a majority of homeowners and architects, when it comes to choosing a new worktop material, the thickness of it matters a lot. In most cases, they get confused between choosing 20 mm thickness or 30 mm thickness.
While different thicknesses are available, 20mm and 30mm are the most preferred thickness options in regard to the materials used which may include natural stones like granite, marble, and quartz. The height of a kitchen counter in the United Kingdom varies and is determined by various variables, including the surface material's thickness, whether it be the thickness of depth of a granite countertop or another material, such as the thickness of marble. While many people think it is entirely up to one's personal choice, there are lots of reasons to choose a particular stone over others. Let's have a look at some major differences between these two options and how to choose one.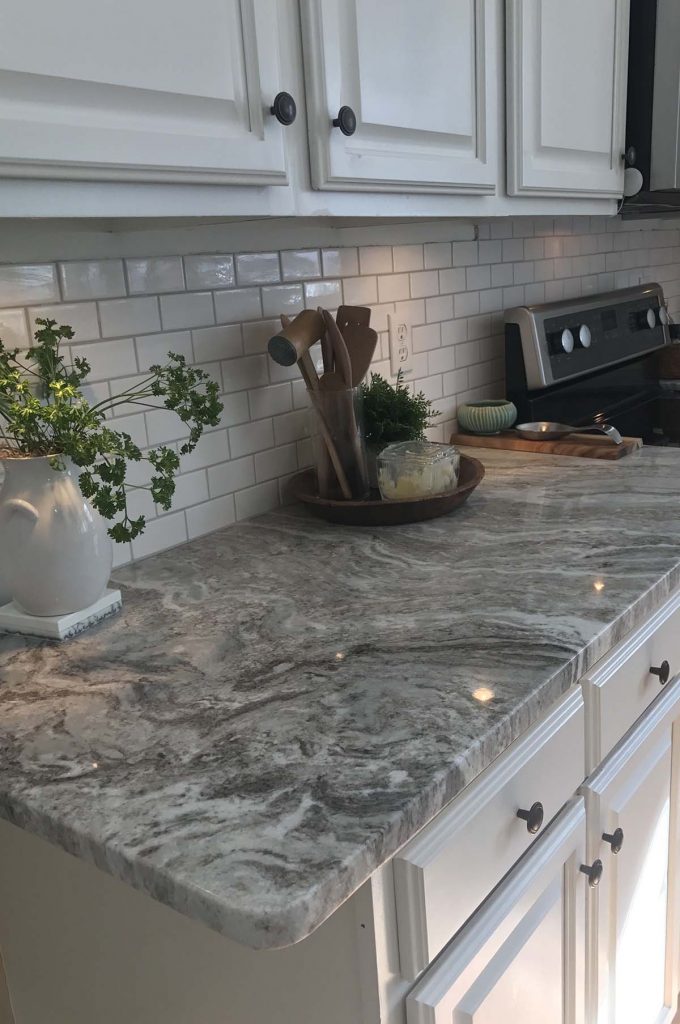 What's the difference between 20 mm and 30 mm granite worktops?
Obviously, a 30 mm granite worktop is meant to take more load than a 20 mm worktop. So it can also be derived that a 30 mm worktop is stronger than its counterpart. But, it is also true that a 20 mm worktop is a waste and you can easily carry out all the tasks on a 20 mm work that can be done on a 30 mm worktop. And, that too without facing any kind of deficiency in performance.
A 20mm worktop, on the other hand, provides basic elegance, sleek design, and modern touch to any place in which it is used. Aside from the worktop thickness, the colour and pattern of the surface material should also be kept in mind as it makes space for more options in the final design. For example, when it comes to designing a modern kitchen, a viscount White Granite 20mm worktop may deliver both a premium touch supplied by the stone's dense grey veins on a white backdrop, as well as the leaner shape of the 20mm work surface, giving you the best of both worlds.
When deciding between the two, the overall visual quotient of the kitchen should be considered. For example, if there is an unsupported overhang on a food island or bar top, a 30mm worktop provides additional structural security, activating a suggested uncorroborated overhang of up to 300mm, which is the norm for diners to seat on a tabletop and a majority of tables. With 20mm granite worktops, the optimum unsupported projection is 250mm, which is quite enough for people to dine effortlessly. Besides allowing for better-unsupported overhangs, thick surfaces of 30mm also aid in the weight and stability of your kitchen equipment.
What thickness of granite worktops is best for kitchen appliances?
Is 30mm a preferable alternative for kitchen equipment as well? Yes, at times. Many modern kitchens feature hobs with a specific depth. Also, in many circumstances, a 20mm granite worktop would not be enough since you won't be able to access the drawer underneath. In such circumstances, 30mm is a perfect choice. Induction cooktops are becoming increasingly popular. One reason for their appeal is their slim-line design, which includes induction coils at the bottom for a minimalistic look in the kitchen. If you plan to install an induction hub, make sure to measure its thickness first.
If you wish to put the oven beneath the range, 30mm is frequently a better alternative. In all circumstances, it is essential that you verify with the store or manufacturer before purchasing your stove to ensure that it is adequate for the thickness of the worktops you want to use. Surprisingly, most granite manufacturers will have a version of a given item that will fit either 20mm or 30mm thick worktops.
Common applications of 20 mm thick worktops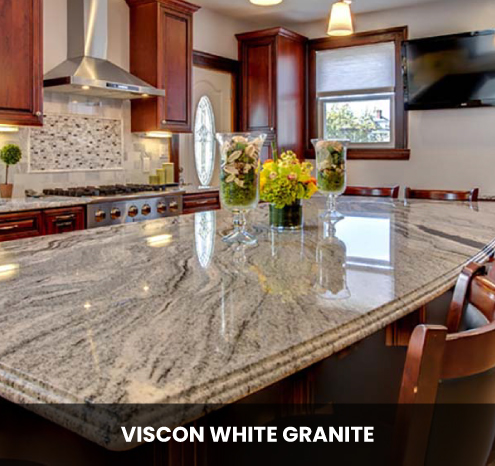 Over the past few years, more households have probably chosen 20mm worktops because this thickness can be used for both worktops and other pieces such as upstands, splashbacks, and window sills. This would ensure that you never need to get an extra slab of stuff to support the vertical panels or that the fabricator doesn't mince down the 30mm surfaces to 20mm, which is a labour-intensive and costly process. While 30mm worktops appear chunkier than 20mm worktops, your kitchen may involve the use of both 30mm slabs and 20mm slabs if you want to showcase vertical components in the area.
The reason for this is that 20mm thickness looks better in splashbacks and similar items than 30mm thickness as it does not project as distance out from the wall as 30mm does. In addition, if the workbench is already 30mm thick upstands, backsplashes, and window sills of the same thickness may detract from the overall aesthetic of the kitchen worktop overhang.