Blog
Black Galaxy Granite – A Stunning Natural Stone That Stands Out
April 4, 2023 admin
Granite is widely used for both interior and exterior building projects as well as architectural design all over the world, notably granite from India. But, there are a few Indian granite variations that are even more well-known than other granite types and are frequently utilized for interior applications, typically in the form of granite slabs and tiles by lots of interior designers and homeowners. Black Galaxy stone is one such option, which is well-known over the world for its superb quality and regal appearance.
Being a major supplier and exporter of Black Galaxy stone, Regatta Granites India offers this dark granite in a variety of forms, sizes, colors, and finishes to suit the needs and preferences of our clients. You may count on Regatta Granites India for high product quality, affordable granite pricing, prompt delivery, as well as secure packing and shipping. Our loyal international clientele is unflinching evidence of our commitment to and focus on our clients' needs.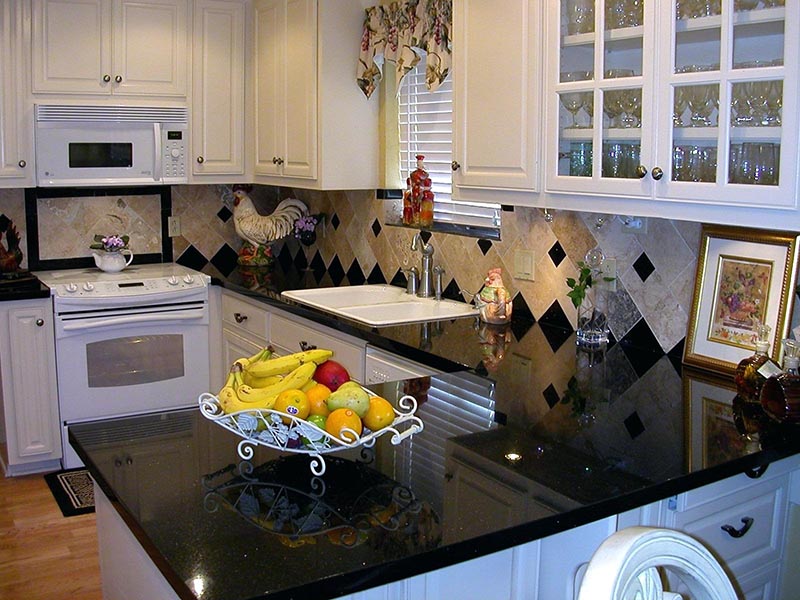 Dazzling colors of black galaxy granite
This black natural stone is mined in South India and is also referred to as Galaxy Granite, Star Galaxy, and Ongole Galaxy. This exquisite black granite has a backdrop that is entirely black, with widely spaced golden speckles that enhance its brilliance. The primary reason for the golden specks on its surface is impunities in the form of ferrous-bound Bronzite. It has a moderate hardness according to the Mohs scale, which gives it a value of 4.5. Black Galaxy granite is divided into three main groups based on the size of the golden speckles:
Large speckles on a black Galaxy granite surface.
Galaxy granite is black with medium-sized flecks.
Galaxy granite in black with tiny flecks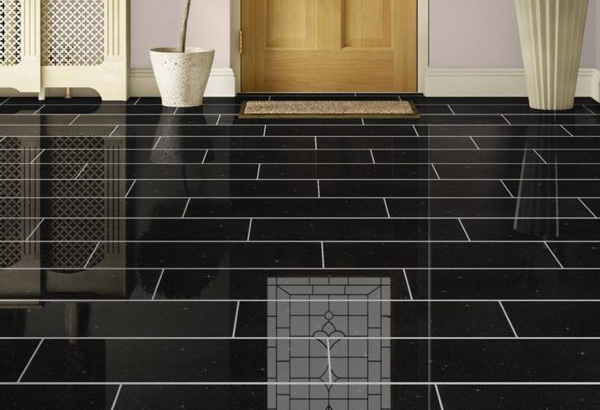 The Ongole District in the Indian state of Andhra Pradesh's Chimmakurthi area is home to the majority of the world's black galaxy granite stone quarries. There were over 45 Black Galaxy granite quarries in the area as of 2016. These quarries, which cover an area of around 160 hectares, don't employ scientific extraction techniques and place a strong emphasis on obtaining the most black granite possible. Nonetheless, these black granite quarries are mostly automated and currently use the most cutting-edge equipment for black granite stone extraction. Roughly ten years ago, European granite providers used to purchase huge blocks of granite and have them processed locally.
The processing of granite, however, is now limited to Indian granite manufacturers as a result of the recent introduction of cutting-edge technology and equipment to the Indian granite sector. As a result, black granite tiles and slabs may be produced on a big scale, and Europeans today appear to be more interested in purchasing solely that type of granite. Almost all of the Black Galaxy Granite's massive stone blocks are processed locally, but only around 30 to 40 percent of the black granite's little blocks are sent to China, where they are very well-liked.
Diverse Applications of Black Galaxy Granite
As was already said, granite is a very adaptable stone that can be utilized in a number of installations in homes and workplaces. Granite will undoubtedly provide a certain natural elegance to the place where it is installed, whether it be for the flooring, kitchen/bathroom counters, backsplashes, or accent walls. Granite has a dramatic appearance that is really mesmerizing, and when it comes to Black Galaxy stone granite, this effect is multiplied.
The ability of Black Galaxy granite to seamlessly merge with any design, whether it be traditional or modern, is another benefit that contributes to its widespread popularity. Also, this galaxy black stone works well with many color palettes or tints seen in various décors. Hence, Black Galaxy granite always provides you plenty of chances to creatively bring out the intended impact without giving an inch on style and design, regardless of what color(s) you choose for other components of your kitchen, bathroom, or living room décor.
Given that Star Galaxy stone is one of the most costly granite types, it is very important to maintain it, especially when it is used as worktops in rooms of the home that are used frequently, such as bathrooms and kitchens. As a general rule, it is advised to clean granite surfaces exclusively with a soft mop and to remove spills and stains with a mild soap solution and a soft cotton cloth. To protect the quality of this black galaxy stone granite natural stone, it is advised to only use granite-friendly versions of any cleaners or sealers that are commercially available.
All granite varieties, including Black Galaxy Stone granite, are extremely robust and long-lasting. Black granite stone may survive for decades and retain its shiny, fresh appearance for a longer length with good care and routine maintenance. Due to these factors, granite is regarded as a key architectural feature with the ability to considerably increase a property's worth and provide enormous returns upon sale.