Blog
Colonial White Granite – An Ideal Choice For Modern Construction
June 22, 2023 admin
Be it a residential kitchen or a commercial one, the use of granite countertops is quite popular in modern construction. Thanks to its beauty and durability, granite always remains the first choice among construction contractors, architects, and homeowners. Though granite comes in a number of colors, white granite always remains in demand due to its eccentric beauty.
Colonial White granite is one of the most sought-after selections for granite countertops. Colonial White may not appear to be anything spectacular at first glance, but it has a rich layer of depth and contrast that will give life to any room in your house. If you're still on the fence, allow us to explain why Colonial White granite is a good choice for your upcoming home remodelling project.
What is Colonial White Granite?
Colonial White Granite is a South Indian Granite that contains an off-white background and grey and brown-colored streaks running over it. It is a very popular granite worldwide and widely exported to countries like the USA, UK, Europe, UAE, Australia, and others. A majority of white granite suppliers supply this stone. This white Indian granite comes in a wide range of finishes which means it can be used in a number of architectural applications worldwide.

Granite, the most prevalent igneous rock type, makes up the bulk of the continental crust.  Granite is an intrusive igneous rock. Intrusive rocks are formed from magma, a molten liquid that flows and solidifies underground while slowly cooling.  When the abutting rocks are removed, the granite ultimately shows.   Because the lava cools slowly below, larger crystals can form and granites frequently have a coarse texture (individual minerals can be seen without a magnifying glass).
Because granites cool slowly below the surface, they are most readily identified as being light in colour and gritty in texture. The proportion of each mineral in the sample that is present affects colour variation.  Granite's crystals provide a range of blended colours, including pink or red feldspar, dark brown or black mica, and transparent pink, white, and clear quartz.
About 25% of granite is made up of quartz, along with feldspar and mica. It is frequently used for monuments, building materials, decorative stone, and architectural facades. Granite makes up more than 40% of dimension stone quarried.  Asphalt and concrete used in highway and infrastructure projects both employ crushed granite as a long-lasting building ingredient.
Use of Granite in Residential Applications
As per Moh's Scale of Hardness, it has been found that granite has a hardness level of 8 out of 10. According to the Mohs scale, granite stone has a hardness grade of 8 out of 10. It is extremely heat resistant since it was created from hot magma over a period of hundreds of years. Its mix of different stones gives it additional strength and resistance to chipping, scratches, and stains.
Due to the heat being released as it cooled, granite has very small pores throughout its slab. Although difficult to perceive with the human eye, these pores are capable of capturing food particles. Although granite is stain-resistant, food or other substances that get stuck in its pores over time will etch and discolor the stone. After installation, it is recommended to seal your granite stone to add an additional layer of protection.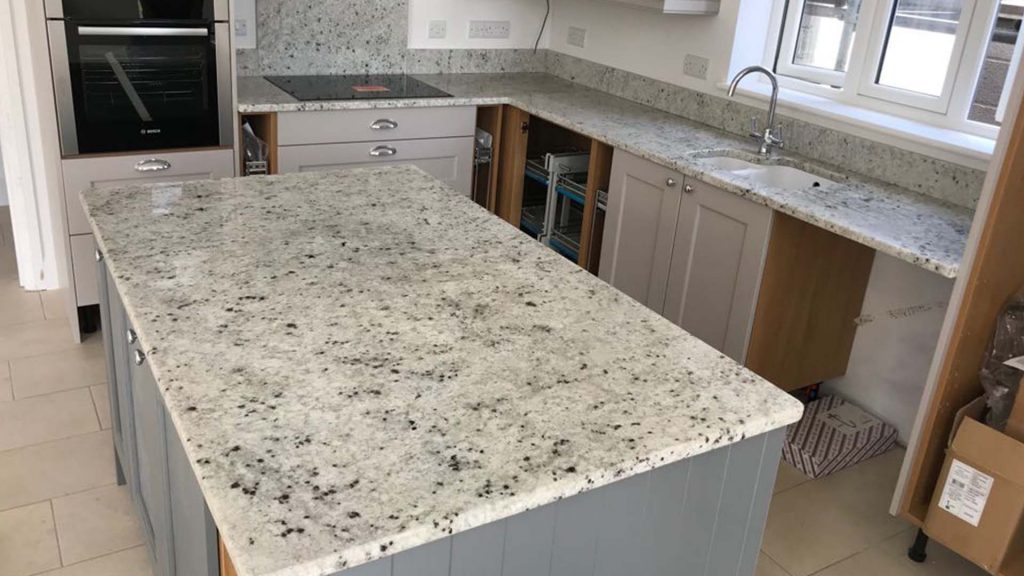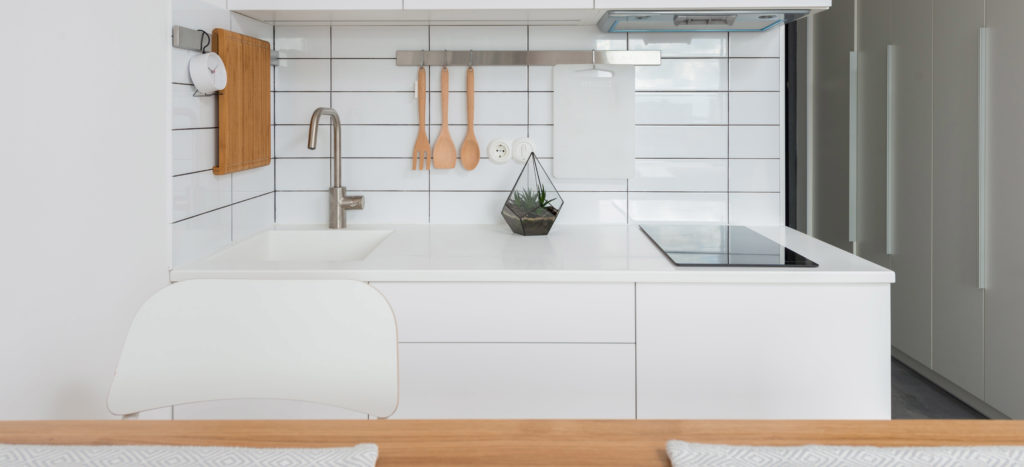 Availability of Colors in Colonial White Granite
Colonial White granite is more than simply a typical, simple piece of white granite. The stone feels bright and tidy but yet delicate and pleasing to the eye because of the grey undertones that balance of the white. The black speckles used to embellish the slab can then be readily seen because of the grey shading.
Colonial White granite combines all these hues and specks into a cookies-and-cream-like look to make peering into the slab pleasurable and enjoyable. One particular particle might capture your attention since you can see forms emerging from the white ground and grey accent.
Each variation of Colonial White granite by white granite exporters has its own unique patterns and specks, and some of them even have touches of beige or burgundy coloring.
Applications of Colonial White Granite
As we've already discussed, granite is a great stone to use for home construction. It is really strong, simple to clean, and trustworthy to sustain some damage and keep working. Colonial White Granite stone works best in the following locations:
Kitchen Countertops: Colonial White granite will give your kitchen life, vitality, and cleanliness, as well as some originality for your visitors to be amazed by.
Kitchen Backsplashes: Install Colonial White granite as a backsplash for your kitchen if your countertop is the same colour. The countertop is amplified by the backsplash, giving the impression that the stone is climbing the wall.
Bathroom Vanitytops: Granite is resilient enough to survive water stains and damage on a bathroom vanity while still looking clean and healthy.
Bathroom Backsplash: Much to the kitchen backsplash, a Colonial White backsplash will look fantastic when paired with a Colonial White bathroom vanity.
Bathroom Wall: Instead of stopping at a countertop, use Colonial White Granite to adorn the walls to make you feel as though you are being surrounded by sweets and creamy sweetness.
Bathroom Floor: Surround yourself with items that will make you feel happy and comfortable since the bathroom is a holy space for seclusion. Colonial White granite's inherent heat resistance makes it a superb material for hot tub surrounds. You may take a hot bath with a stone you know won't shatter or corrode by using it in combination with a hot tub.
Fireplace Surround: The black specks in the stone will dance with a crackling flame that is vivid orange and crimson. Granite is one of the few stones that may be put both inside and outside of a bar, whether it is inside or out. Install Colonial White granite in your bar area for summer barbecues or social gatherings.
The Final Words
Although Colonial White granite may not have the same appearance as the simple white marble slabs our predecessors prized, it has a beauty all its own that cannot be matched. It appears to be a really tasty treat while providing comfort, cleanliness, and delight. Installing it in your house and surrounding yourself with dependable comfort will not make you regret it.