Leading the list of black color natural stone products, white color has its own relevance with the tag of 'color perfection'. Colonial white granite stone symbolizes a successful beginning and catches attention with its soothing off-white backdrop and spots of brown and grey hues. The ability of the stone to perform well indoors in climates with freezing temperatures makes it the first choice of all.
Among all popular granite hues, white is inherently positive and associated with purity and goodness. This stone makes a big difference when it comes to updating interior aesthetics and redefining domestic and commercial interiors. From living room to kitchen and from fireplaces to baths, there are lots of spaces that can be illuminated with colonial white granite. Quarried from South India, this stone product excels in the beauty of countertops, backsplash, stairs, walls, and floors. Being a white kind of stone with brown flakes, this stone looks good on walls and floors. It is durable, functional, and highly varied. This feature-rich stone comes in different sizes and finishes. Know here loads of features and benefits of this stone along with its marketing scenario in India.
Colonial White Granite – All You Need to Know
This white-hued stone with an exquisite look is highly recommended by stone experts for all sorts of commercial and residential construction projects. Interestingly, this stone has very soft speckles of blackish brown, beige and yellowish-green mounted on the surface having a white base. If you are looking for something exclusive in white, colonial white granite stone can do wonders with its unique surface that is defined by a soft cream color with smoky-grey patches. It also stuns all with dark and light cabinet colors. Check out the following aspects of the stone:
Quick facts on black forest granite
Real name: Colonial white granite
Additional Names: New Imperial White Granite, Buckingham White Granite, Platinum White, Indian Bianco Romano Granite
Color: White
Destination of origin: South India
Finishing Surface: Polished, lepatora, honed, sandblasted, antique (sandblasted + brushed), bush hammered, bush hammered + brushed, and leather finish
Recommended Usage: Commercial and domestic structures
Colonial white granite technical specifications:
Thermal expansion – 0.0045mm/mcº
Strength after Gelivity – 2600 Kg/cm2
Compressive Strength – 2350 Kg/cm2
Hardness (Moh's Scale) – 5.0
Impact Test-Min Fall Height – 68cm
Specific Gravity – 2.65 Kg/m3
Ultimate Tensile Strength – 274 Kg/cm2
Water Absorption – 0.15%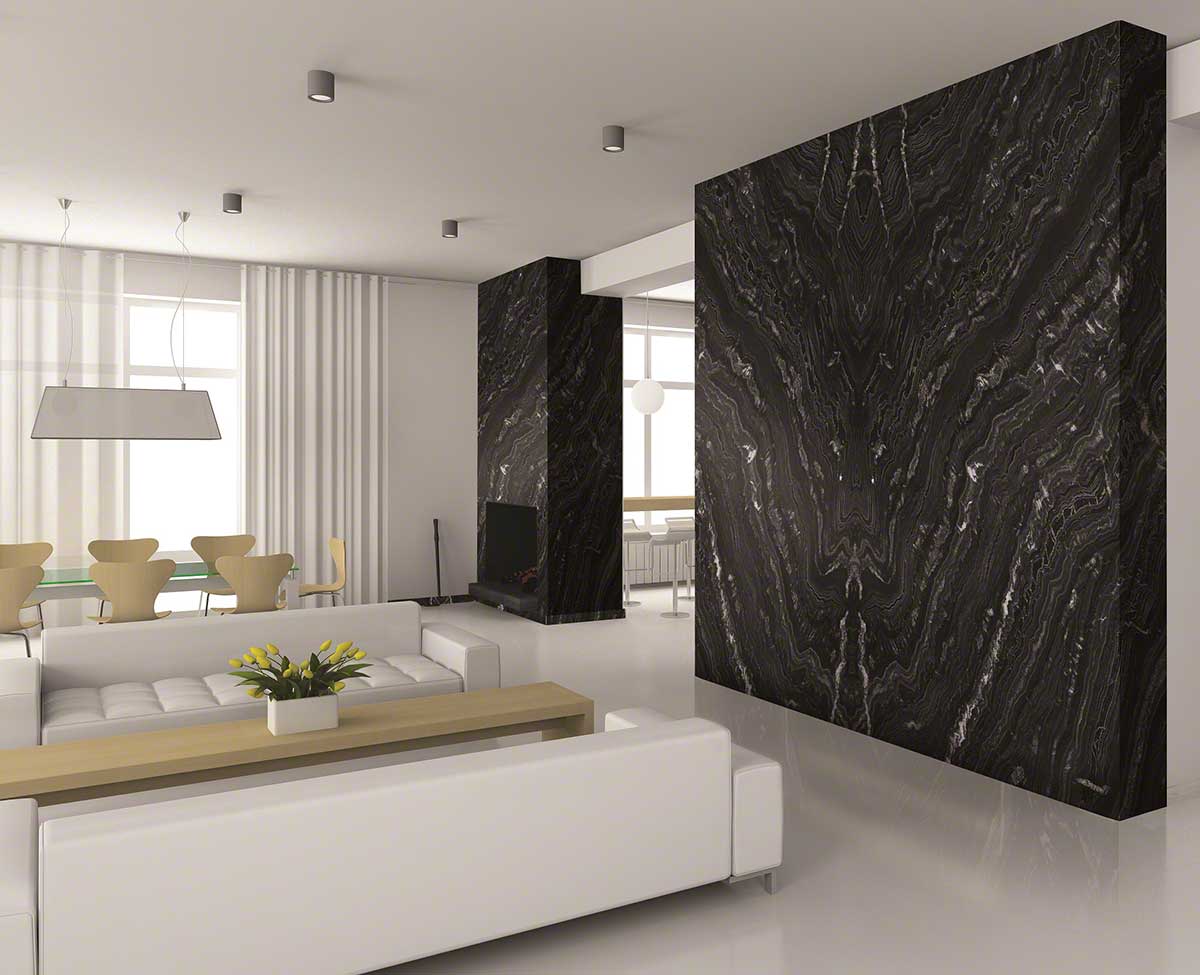 Marketing Prospects of Indian Colonial White Granite for B2B Buyers
In the last decade, India has emerged as a big granite hub that caters to all changing needs of global B2B buyers on a large scale. With a colonial white granite quarry in South India, B2B buyers can expect the availability of giant blocks that can be used for further slab and tile processing. At competitive colonial white granite prices, all buyers can expect polished slabs, tiles, and mosaics with high-quality assurance. With a qualified stone supplier and exporter from India, any quantity of the white granite stone can be purchased 24/7. With south Indian granite factories, expect well-processed white granite gangsaw slabs, tiles, blocks, cutter slabs, countertops, and vanity tops. Keeping all local and global manufacturing standards, natural stone manufacturers in India emphasize on the premium and standard quality Indian colonial white granite which is necessary for possessing superb interior aesthetics and decoration. Buyers interested in making a bulk purchase can easily expect the following granite product sizes from India:
Granite countertops sizes – On demand
Granite slab sizes – Gangsaw slabs 260 x 160 cm up in 2 & 3 cm and cutter slabs 180 x 60 cm up in 2 & 3 cm
Granite tile sizes – 30 x 30, 60 x 30, 60 x 60 and 60 x 90 cm with width thickness 2 cm, 3 cm, 4 cm, 5 cm or 6 cm.
Granite vanity tops sizes – On demand
Unfinished white

granite blocks sizes

 – 300 x 155 x 160 cm and weight 23 tons; 320 x 130 x 190 cm and weight 23-24 tons; 310 x 140 x 205 cm and weight 27-28 tons, and 320 x 165 x 185 cm and weight 29 tons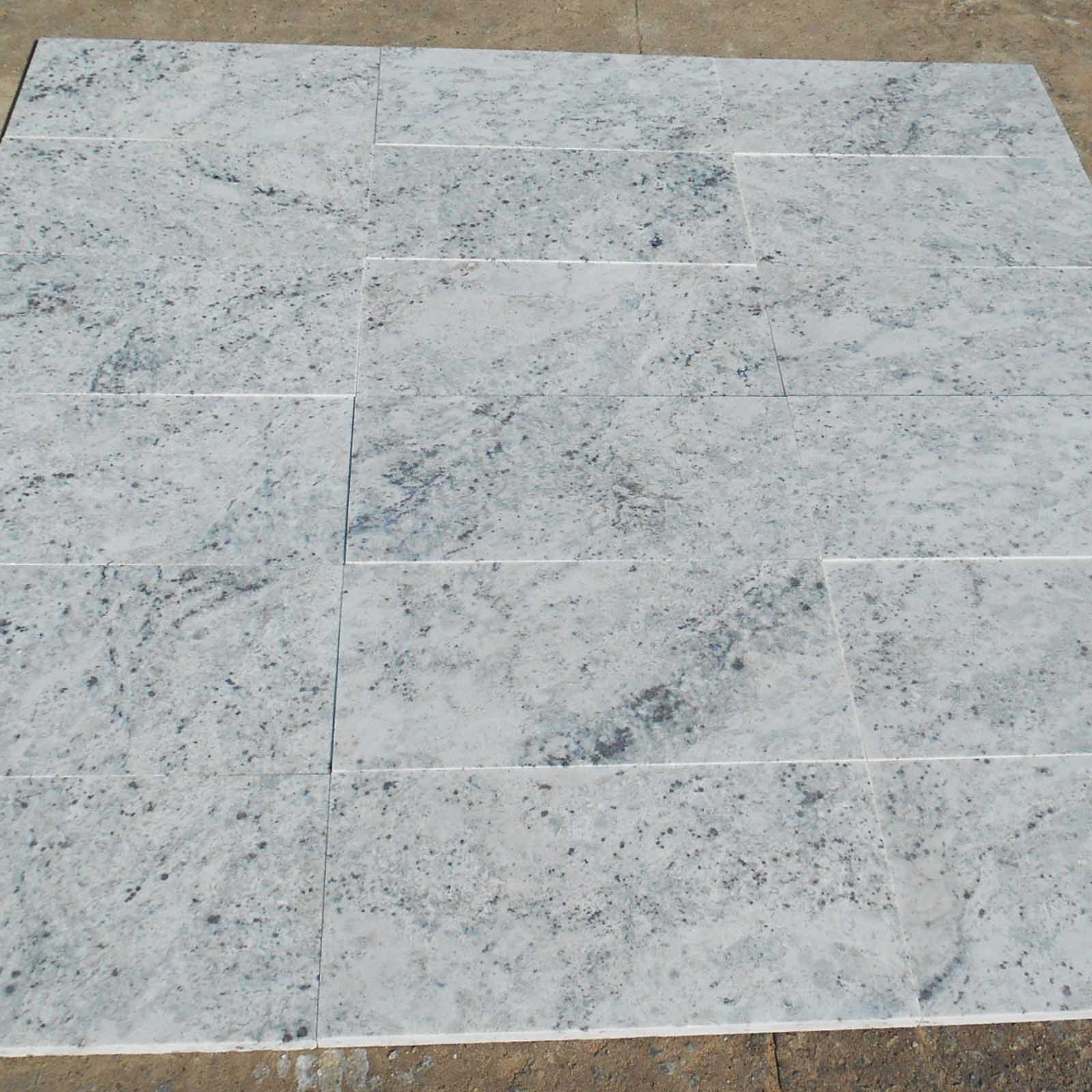 Before you make an actual purchase, go through some colonial white granite reviews that will help you understand what people think about the stone. Along with colonial white granite prices, there are also other factors like quality, customer service, stock, factory, delivery, and goodwill of the stone seller. These are vital to consider before you make a decision. When you are online, it is vital that you share your stone quote online and let the seller get back to you with their relevant products and services. Remember that a customer-oriented service is mandatory for answering all queries related to making a buying decision.
Regatta Granites India, an ETI and ISO-certified white granite manufacturer, exporter, and supplier, offers a wide assortment of white granite products. All stones processed at its South Indian granite are capable of improving interior decoration and aesthetics.