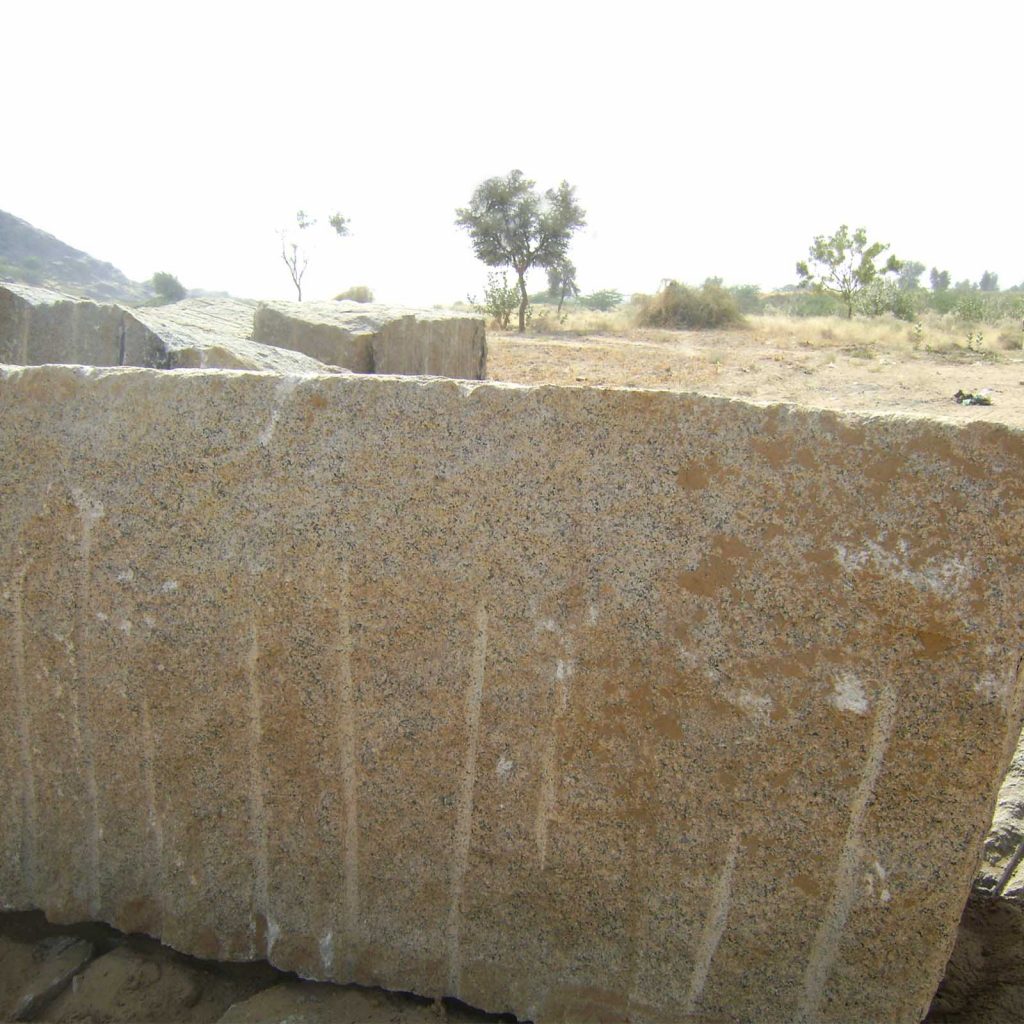 Though the use of granite stone for construction purposes is nothing new, it is this natural stone's vivid colors, designs, and finishes that made it a stone of choice. Be it residential construction or a commercial one, granite always emerges as the first and foremost choice of architects whenever it comes to giving any place a touch of luxury and class. Though granite stone comes in various colors like black, white, green, blue, and others, the brown color granite is in huge demand due to its sophisticated appearance. One popular Indian brown granite is Desert Brown Granite. Let's get to know more about it in this post.
What is Granite?
Granite refers to igneous rock. It can be discovered both in the earth's crust as well as over the ground. Granite is primarily made up of quartz and feldspar. This natural stone is extracted from this rock for construction reasons. Granite slabs are carved from granite blocks for use as worktops. There are several countries that produce granite from Brazil to China, Italy, India, and others.
Among them, Indian granite is known to be the most popular due to its functional characteristics. They include durability, color richness, stain resistance, and weathering.
Why Desert Brown Granite?
Desert Brown Granite is highly recommended if you want a kitchen countertop or worktop that will complement the existing decor of your kitchen. Because of their beautiful tan brown tones, they have become one of the most popular natural stone choices. You may complement it with white cabinetry for a bigger look.
Furthermore, if you want a retro aesthetic, pair the Desert Brown Granite countertop with dark cabinetry. Also, because most black granites get lost in a dark-themed area, the countertop becomes the center point of the kitchen.
Reasons To Choose Desert Brown Granite
Here are some prominent reasons why using Desert Brown Granite is a great way to upgrade the overall decor and functionality of a space.
Improves a property's value – Whether used as a flooring material or as a countertop, desert brown granite spruces up the overall décor of any space. This results in the overall improvement in the value of a property.
Durability – This is one aspect where granite always contains an edge. It is the durability aspect of the granite that makes it a great choice for both residential and commercial construction projects. The granite stone exhibits superior performance against regular wear and tear as compared to other stones.
Easy Cleaning – Granite is an easy-going building stone. This is what makes it an ideal choice for areas that face daily wear and tear. In regard to cleaning, the stone needs just a wipe with soft clothing and it's done. Whether used in commercial and residential areas, the stone doesn't present many challenges in regard to cleaning.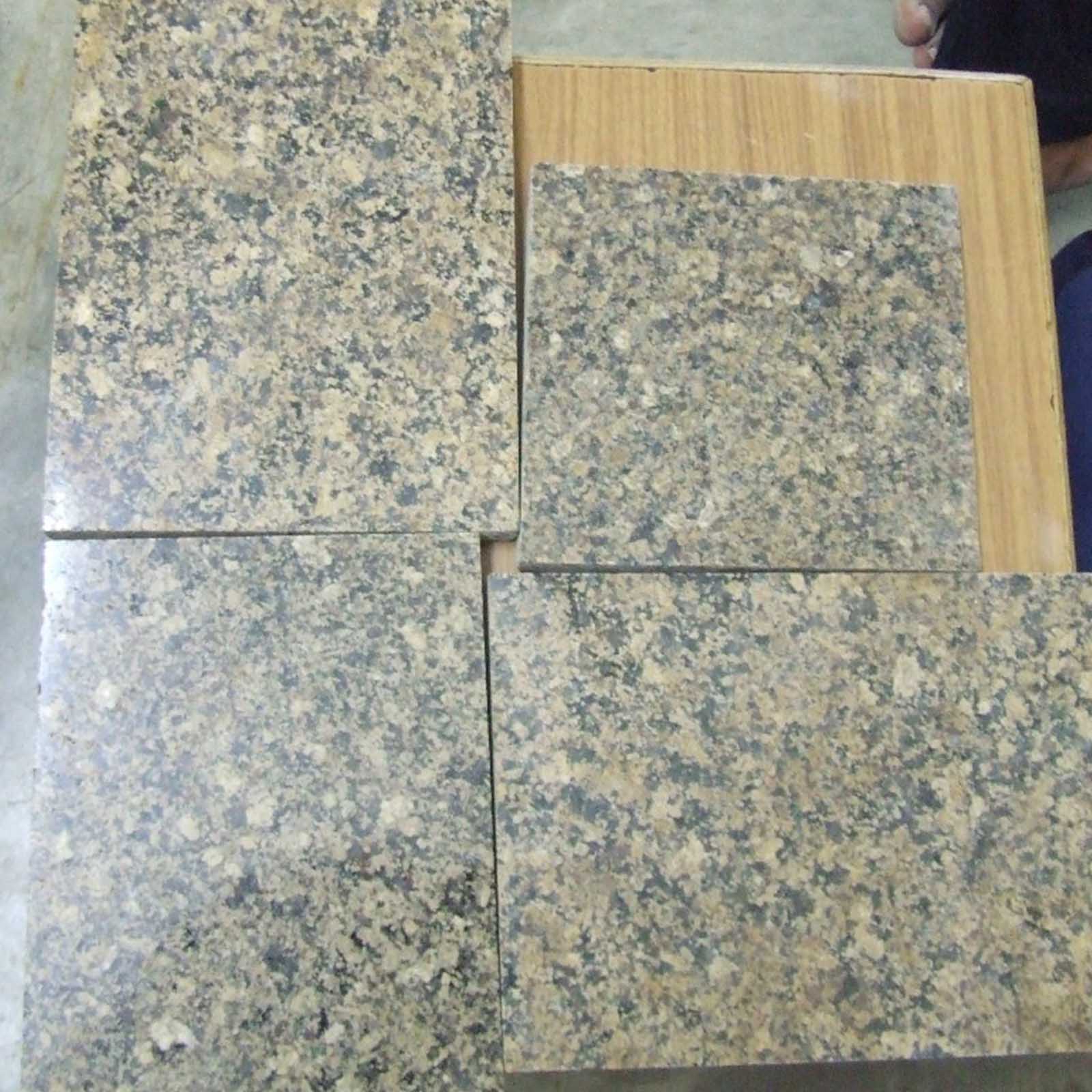 Desert Brown Granite and Kitchen Countertops
When it comes to choosing a natural stone specifically for kitchen countertops or worktops, Desert Brown Granite emerges as the best choice. It has the capability to match the existing décor theme of your kitchen or any other space. In recent times, the use of this brown Indian granite has become extremely prominent
Moreover, it is a great choice for architects and homeowners who want to give a retro effect to their kitchens with dark cabinets. This is really wonderful as the granite would take the center stage in the home.
Maintenance of Desert Brown Granite
This is the most preferred option if you want granite floor tiles that are less penetrable to moisture. This property makes it an ideal choice for areas like the kitchen and bathroom. It is also less prone to stains and etching with proper maintenance. Sealing it will also prevent it from damage such as scratches. The key to clean it on a regular basis is to use a high-quality granite tile sealer to make sure that it lasts a lifetime.
The Conclusion
Due to its stunning brown-colored backdrop with dark-colored speckles scattered throughout the surface, Desert Brown Granite always remains a top choice among architects, construction contractors, and homeowners. The easy availability of this brown granite makes it the most sought-after stone product for both residential and commercial applications.