The application of granite in modern construction has been increasing day by day due to many reasons. Since modern construction is more about innovativeness and less complexity, granite stone carries an edge due to its outstanding design, lesser maintenance, and better durability. Granite countertops are the most commonly used granite element at present. However, this natural stone are also used for wall cladding, flooring, worktops, monuments, and others.
One of the most interesting things about granite is that it comes in a wide range of surface finishes. There are different types of surface finishes that can be done to granite – honed, sandblasted, polished, brushed, and suede. Among them, suede or leather is a popular granite finish for granite countertops. It is perfect for a project that demands a naturally rustic, or raw commercial-style countertop. Suede granite is a terrific option to consider for any architectural project, whether it is a remodel or a new design.
What does a granite finish mean?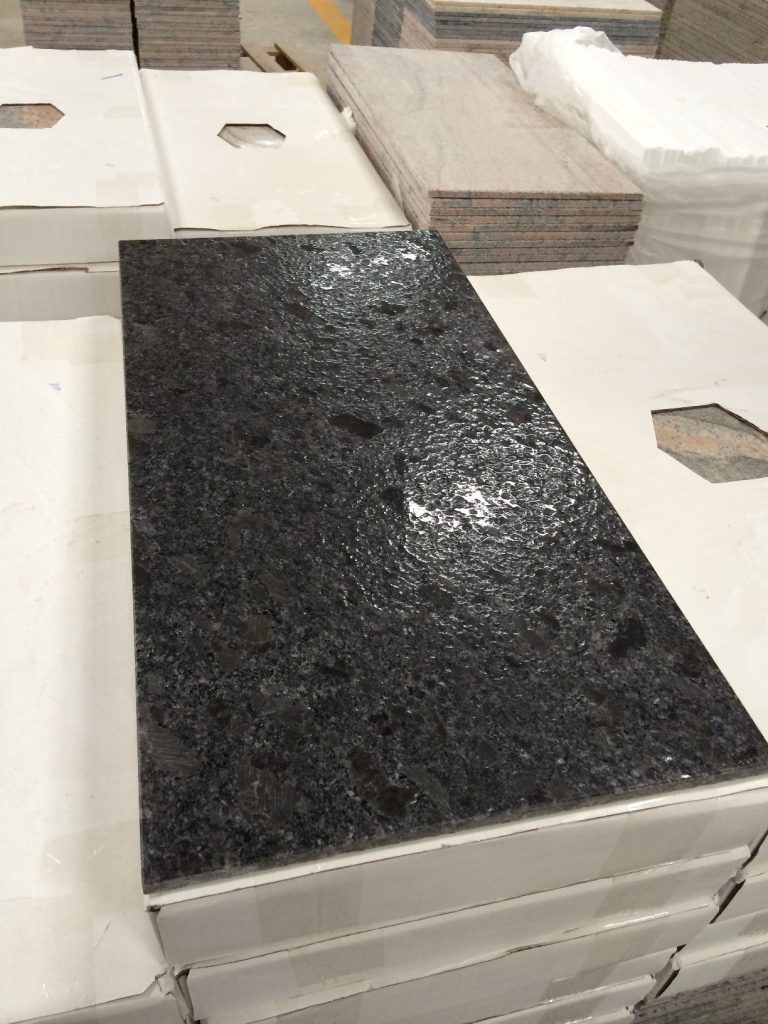 A granite finish is the look and feel of a granite slab. Polished, honed, suede, flamed, caressed, sandblasted, tumbled, bush-hammered, and sawn are some of the granite finishes. There are several alternatives available based on your general preferences and intended design. The most prevalent granite countertop finishes are polished, honed, and leathered.
What does suede or leathered granite mean?
Suede granite is a finish that is put to granite countertops to award their surface a rough texture and a matted appearance. As a result, leathered granite is full of roughness and grooves, making it largely different from the more commonly used mirror-like polished granite appearance.
How the application of suede finish is done?
To produce a certain desired texture, there are various phases in the finishing process. Slabs begin on an automated conveyor system and progress through several finishing processes. To achieve the ideal granite surface, everything from polishing wheels to diamond head brushes to water jets is employed.
To obtain a suede or leathered appearance, granite must go through a sophisticated multi-step procedure that entails repeatedly brushing a diamond-tipped brush over the stone's surface. This will result in the igneous rich natural grooves and texture. When it comes to suede/ leathered granite, there are many various levels of texture that may be as smooth or rough as the homeowner prefers.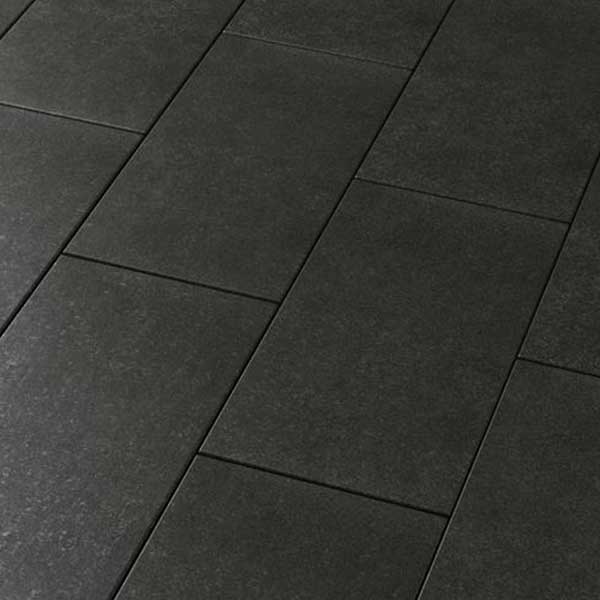 Does it need sealing?
It is usually recommended that any granite surface must be sealed. Sealing granite guarantees that preventative actions are done to protect the surface of your stone.
What are the applications of leathered or suede granite?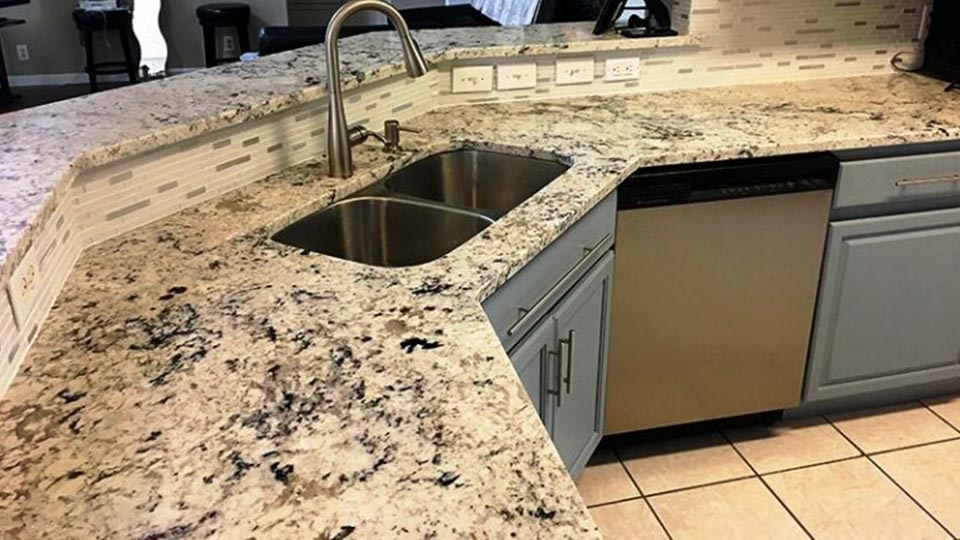 In a rustic or minimalistic industrial kitchen decor, a leathered granite countertop emerges as the best option. However, a leathered granite countertop may also be an interesting alternative for a bathroom, vanity top, or other surfaces due to its dark hues and coarser texture.
Leathered granite is becoming increasingly popular as more people seek both attractive and long-lasting natural stone materials for their homes. Leathered granite will create a textured and natural aesthetic that will visually improve any area, regardless of where you chose to put it. Each variety of granite has advantages and disadvantages, but one thing is certain: granite is a beautiful natural stone that will boost the value and beauty of your property.
Why choose Suede granite?
Suede granite is ideal for a one-of-a-kind house with a rustic or industrial vibe. Suede granite, also known as leathered granite, has a curved and textured appearance that makes your counters appear to be genuine natural stone. Suede granite requires less upkeep than other natural stones such as marble and soapstone. Another advantage of suede granite is that the leather surface, with its grooves and texture, makes dirt and smudges less visible.
Benefits
Hides dirt and smudges
Highlights the natural colors and texture of the stone
Unique and rustic
Demerits
Needs more upkeep than a polished granite
Easy to notice scratches or chips
What are the other granite finishes?
Polished
The mirrored-like polished finish is the most popular choice in interior design. Polished finishes impart a smooth and lustrous shine to the surface. This is the most prevalent finish for granite worktops in most homes. A polished surface on granite enables easy washing, making it the most sanitary, as well as stain and scratch resistance. This finish is considerably simpler to maintain clean than others. A polished finish seals or shuts more of the pores on the stone surface, aiding in moisture resistance. For a busy household, polished granite is the most practical choice.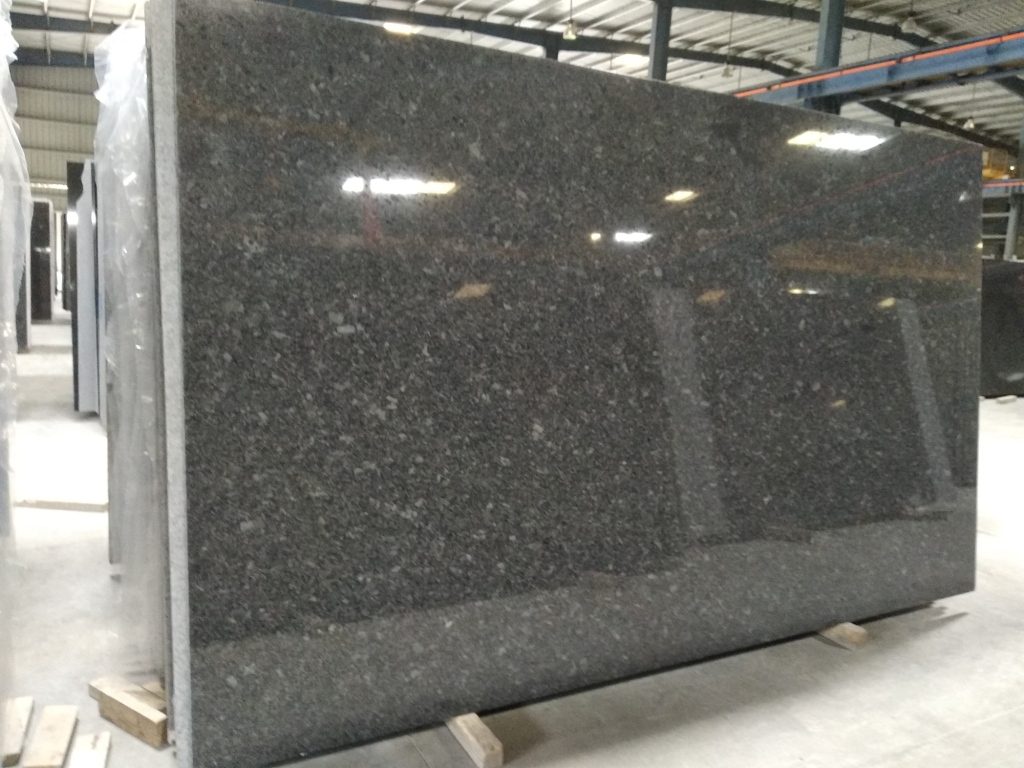 Brushed or Caressed
It is a shiny textured finish. Caressed finishes combine leathered granite with polished granite. To obtain caressed granite leathered finished granite, the granite is extracted and shine is given to it. This is an excellent finish if you want a rough look with minimal upkeep.
Honed
The honed finish is known for its natural, relaxed appearance. This finish is similar to a polished finish, except that instead of being glossy and polished, they are buffed to achieve a matte and low gloss shine. Honed granite, unlike polished granite, is not particularly reflective. Honed granite surfaces are smooth like polished granite but have a matted rustic appearance similar to leathered granite.