When it comes to filling the space between the underside of the wall cabinetry and the countertop in the kitchen area, a full height slab granite backsplash emerges as a trend. This trend seems like a greater option as it imparts a bolder and unique look to kitchen architecture. If you are interested in having less maintenance, then slab backsplashes overcome all expectations vehemently.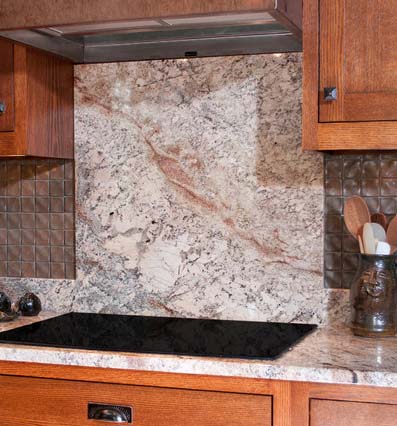 From being a decorative item to the protecting wall from water damage, a backsplash serves multiple purposes. That is why it should be breath-taking and functional along with factors of longevity, cost, and aestheticism. Primarily, water is the prime motive behind the installation of a backsplash but it serves a purpose in addition to being decorative. Water is the main reason for installing a backsplash as it mars the wall below the cabinet and above the countertop. The presence of water in the wall can create a poor impression of overall kitchen aesthetics. However, backsplash design matters the most. From granite tiles to slabs, there are lots of options available in the competitive market. Find here how a full-height slab granite backsplash can give you an edge and make things look more creative and artful.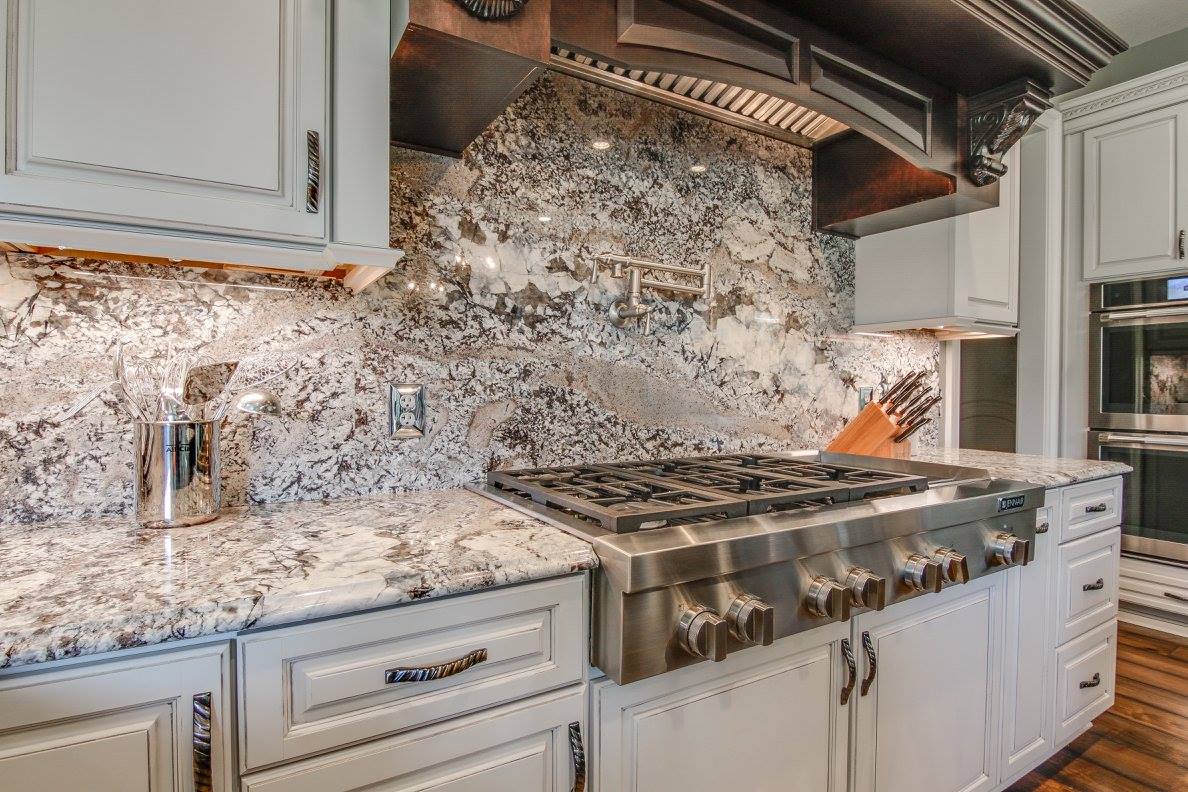 Granite backsplash for a perfect natural stone pairing
People having granite countertops in their kitchen can make a perfect natural stone pair with granite backsplash. Choosing the right size of granite products for wall decoration always swings between a standard and a full-size splash. Some people also prefer half-height and standard height backsplash as per their individual needs or architecture of the kitchen. Nowadays, full-height slab backsplashes are a rage among homeowners who are interested in bringing a bolder and sophisticated appearance to their kitchen area. The granite industry offers the following options for granite enthusiasts. These include:
Ceiling-height backsplash (18-inch)
Half-height backsplash (18-inch)
Customized size (6-8 inch)
Full-height slab backsplashes – The whole wall area between the countertop and the wall cabinetry.
As trends are changing and 4-inch backsplash is being outdated, it is high time to move ahead and shake hands with something that can create a sensation. Higher backsplashes simply cover open wall areas and brighten up the space around. A big granite cutter slab can easily cover a big area with its 180×60 cm size. A big size granite backsplash for kitchen comes with loads of benefits for kitchen users.
Standard versus full-height slab backsplash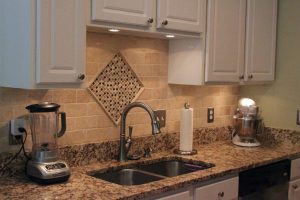 Generally, 4-inch is the most common or standard size of a backsplash people bring home to fill the gap between a cabinet and a countertop. On the contrary, there are full height slab granite backsplash products that are trendy and useful. When we talk about the pros of a full-kitchen backsplash, you get the following added benefits with the full-sized product. These benefits include:
Design cohesion – It ties the room together with its very clean and tidy look.
Visual appeal – It complements eye-catching accent to the kitchen space.
Wall protection – It forms a protective layer that foils moisture from being entering into the wall.
The usage of this stone product works well behind the stovetop and sink. For regular cooks, a full-height splash can do wonders in the kitchen.
Budget-friendly, sustainability, color flexibility, and height versatility are reasons that entice granite lovers to a 4-inch backsplash. But it can leave the wall above countertop open to grease splashes. It is also not able to cope with the situation of flying foods. That is why a full height slab backsplash can make things happen in your favor. As far as colorful hues for full-size slab granite backsplashes are concerned, you can try out the following stone types, including
Black granite – Absolute black
White granite – New Kashmir white
Green granite – Hassan Green
Red granite – Red multicolor
Blue granite – Lavender blue
Grey granite – Steel grey
Pink granite – Strawberry pink
Gold – Colonial gold
Brown – Tan brown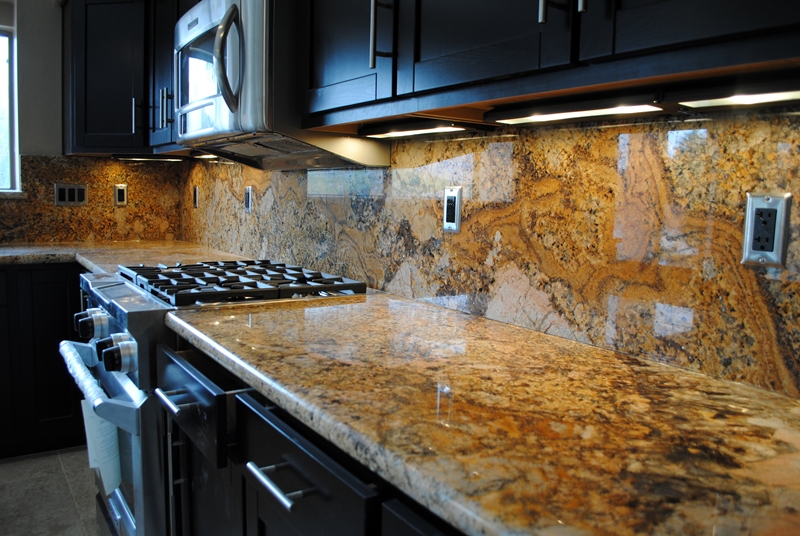 Interesting you can have all these granite backsplash products in cutter and gangsaw slabs with a superb finish of your choice to give a big makeover to your kitchen in terms of a bolder and envious look.
Regatta Granites India is an ISO-certified granite supplier and manufacturer offering slab backsplashes for kitchen remodeling. All granite products from the 20-year-old company are available for sale at a competitive price.