India is a big granite hub that caters to the business needs of B2B buyers interested in buying granite blocks in bulk. Colorful granite quarries in South and North India produce raw, rough, and unfinished blocks. These blocks are split from giant-sized granite rocks with the help of modern rick splitting machines and techniques. Granite blocks are bought by B2B buyers only for splitting them into tiles and slabs for commercial purposes. When it comes to getting a unique granite block that induces a big difference, the Himalayan blue granite block impresses all. Read this content and find out some of the unique features of this block product.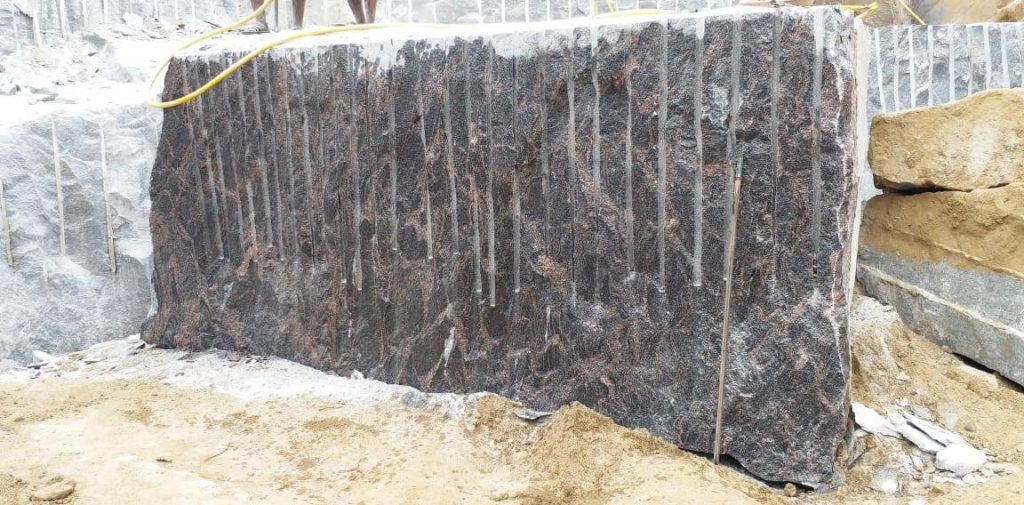 Himalayan Blue Granite Block: An Introduction
A natural stone quarry is also known as an open-cast mine. It is the destination where blocks are extracted from giant rocks. Block extractors have to follow various quarrying processes to have quality stone blocks. There are three major quarrying surfaces to produce a variety of granite blocks, including underwater quarrying, on-ground quarrying, and underground quarrying. Blue granite is one of the most expensive and valuable stone products preferred by granite lovers. Here, we will discuss the Himalayan blue granite block and some of its unique features.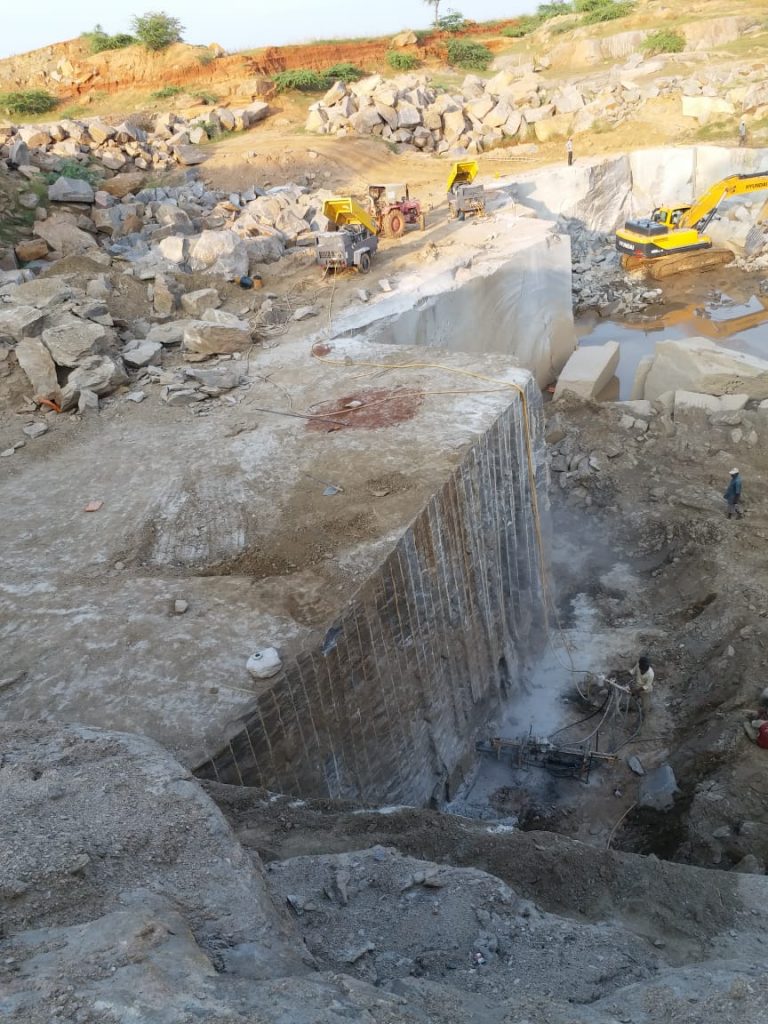 Unique features of Himalayan blue granite 
• Additional names – Granite Himalaya, Himalaya Granite, Indian Kinawa Granite, Himalayan Blue Gandhi Granite, New Himalayan Blue Granite, and Himalaya Blue Granite
• Color – Blue
• Quarry location – South India
• Surface look – A light blue backdrop and swirls and streaks of blue hues
• Stone form – Raw, Rough, Sawn, & Rubbing Block
• Gangsaw block size – 260x160x100 cm up 280x180x100 and 300x190x120 cm up 300x200x100
• Cutter block size – 180x70x60 cm up 240x70x60
When it comes to availing granite blocks from India, Indian granite quarries produce wet and dry blue granite in rectangular and square shapes. Durability, quality, and elegance are the three most common features that make a blue granite product the first choice of all. On the surface of the stone, you will find a blue backdrop smeared with stylish streaks and swirls of blue tones. This description of the Himalayan blue granite block stone shows that it is a beautiful stone and looks good on countertops, vanity tops, floors, walls, etc.
B2B buyers can easily buy Himalayan blue granite block direct from quarries at competitive prices. Qualified granite supplier offers quality blue granite from South India in various shapes, sizes, and quantities. While buying granite stone, make sure you buy only from an ISO-certified company. Buying blue granite products directly from quarries is beneficial to all buyers as it helps them get the best quality stone produced by Mother Nature.