With over 300 varieties available worldwide, Granite is a popular natural stone for a range of interior and exterior construction applications among architects, contractors, and interior designers. High durability, great appearance, dynamic design patterns, superb weather-resistance, hardness, freshness, crack-resistance, and low-maintenance are some of the features that make it a stone of choice for today's construction projects.
In terms of applications, it always remains a preferred choice for countertops, vanity tops, flooring, wall cladding, and others. Granite is also referred to as a dimension stone – one that has been extracted to get blocks or slabs of a specific shape and size.
The quality of granite largely depends on its design pattern. Due to the high demand and popularity, different grades of granite stones are available in the market and sometimes it becomes difficult for a buyer to differentiate between high and low-grade granite.
Now, when it comes to determining the quality of granite stone, there are no set industry criteria. Most natural stone manufacturers follow their in-house system to define the grade of granite. The grade of a granite stone is primarily defined by its design pattern and visual flaws like chips, cracks, patches, pinholes, and others. Usually, a granite slab is considered high quality if it has a uniform design throughout the stone surface.
For example, look at the below comparison of two Moon White Granite cutter slabs (A & B). On taking a closer look, you will be able to see the visible difference in the design pattern of both slabs.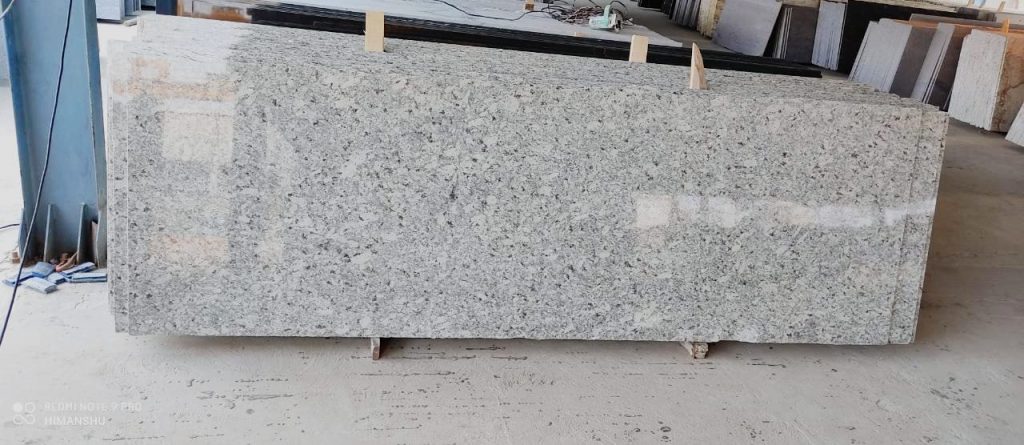 Similarly, if you look at the given two images of Absolute Black Granite slabs, you can notice visible differences in terms of finish between a commercial-grade and premium-grade granite slab.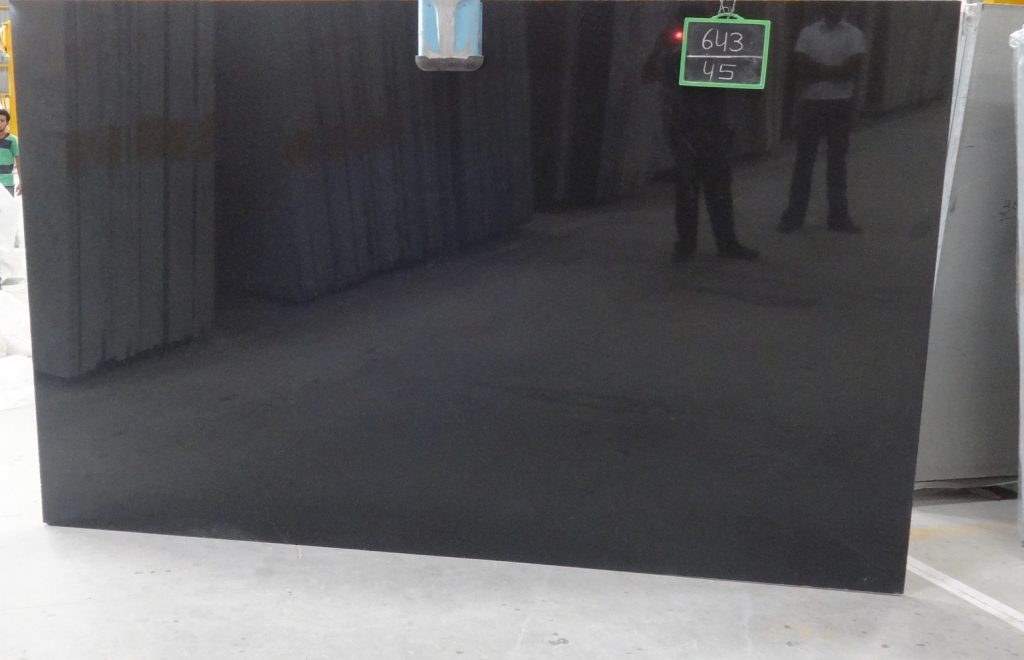 In general, there are primarily three grades of granites:
Level 1 (Commercial Grade Granite)
Level 2 (Standard Level Granite)
Level 3 (High-Grade Granite)
Level 1 (Commercial Grade)
This granite is typically known as "commercial grade" or "builder's grade". Entry-level granite is sometimes pre-fabricated and primarily used for apartments, pre-fab alterations, or furniture. This type of granite boasts a very plain design, average colors, and most importantly irregular design patterns.
The colors and design patterns appear a bit more beautiful and regular than level 1.Be it a plain material or a veined granite, the color dispersion, and design pattern remain quite better than the commercial-grade granite.
This type of granite is of the best quality and is known for its unique design patterns and finish. It highlights distinctive colors, regular veins, and uniform patterns.
Now, let's look at some of the factors that play a role in the categorization of granite. This would also help you differentiate between a premium grade and commercial grade granite stone.
Presence of soft minerals
Igneous rocks like granite are classified based on their configuration and texture. Granite is known to have a felsic composition (Higher in Silica (SiO2) and low in Magnesium (Mg) and Iron (Fe)).
Entry-grade granite or low-level granite has an abundance of soft minerals as compared to top-level granite. It is believed that an excess of soft minerals in the stone makes it more susceptible to damage. However, there are mixed considerations among granite manufacturers and suppliers on this point. For example, a leading supplier's lowest grade granite can be on par with the top grade provided by a low-level supplier.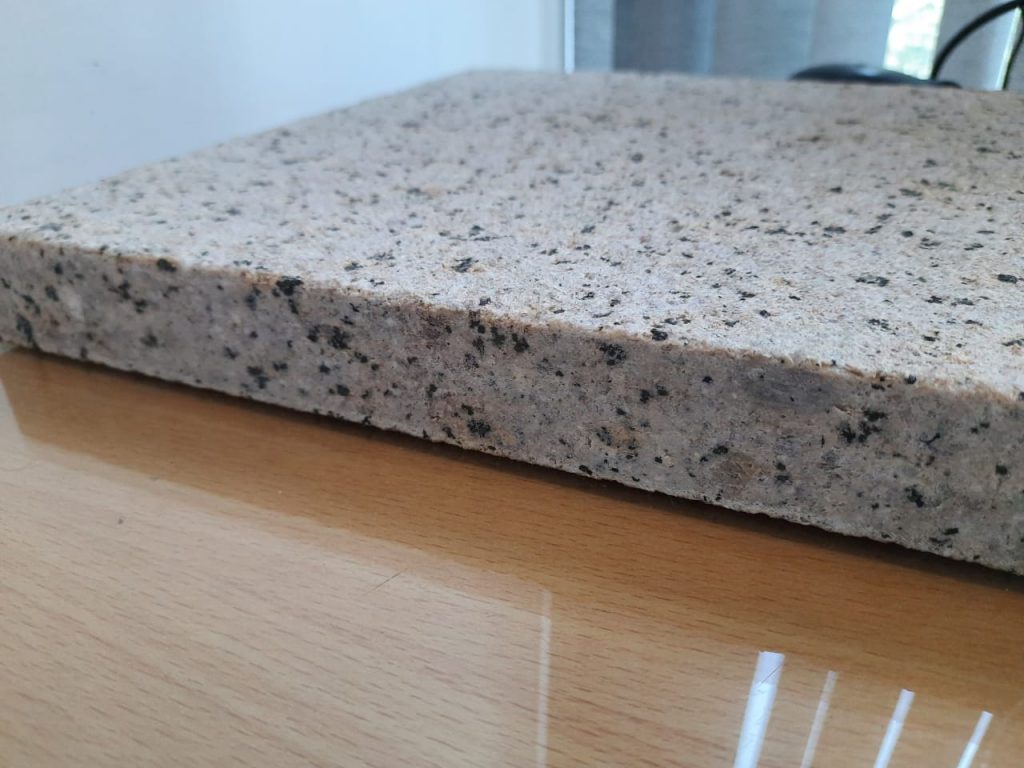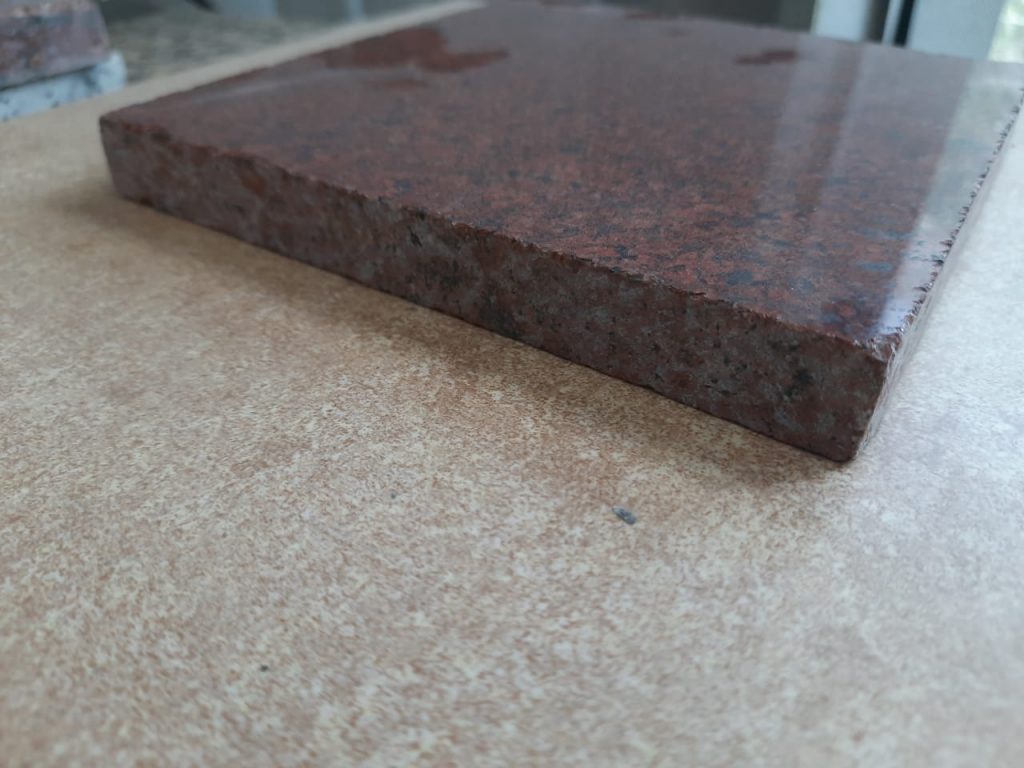 Typically, a thickness of 2-3 cm is considered appropriate for a majority of applications. However, most granite manufacturers and suppliers today provide standard as well as custom thickness granite stones based on the specific requirements of the project.More thickness doesn't mean that the granite is of better quality.
Hardness is one of the major quality parameters to consider.The hardness of granite stone is known to be 6 to 7 on the Mohs scale, which means it is a very hard material. The hardness of any mineral is measured on a 1 to 10 scale called the Mohs scale. A rank of 1 refers that the mineral is extremely soft, while a ranking of 10 means it is tremendously hard.
For a B2B buyer, it is necessary to ascertain the hardness of the chosen granite stone before taking the final buying decision. This is something a granite quality testing report would reveal. However, Indian granite stone is found to be of better quality than other stones procured from other countries.
In general, granites procured from India and Brazil are considered to be of better quality.  However, this is not fixed as different grades of granite can be found there too.
As mentioned above, entry-level granite tends to have more elementary patterns and designs as compared to premium-level granite that contains more intricate and unique design patterns.
Apart from this, several other things must be considered during a visual inspection. For example, the consistency and straightness of the top must be checked thoroughly as it tends to affect the functionality of the granite slab. Similarly, the slab must be checked for any cracks, chips, scratches, pinholes, and cavities.
There are many aspects of granite that are difficult to comprehend through physical or visual inspection. In that case, obtaining a granite quality testing report seems a great idea. There are various leading agencies like CDOS, ASTM, and BSI that publish and define natural stone testing standards. Nowadays, B2B natural stone buyers ask the suppliers to provide a granite quality testing report which helps them ascertain the grade of granite.
This test usually checks a granite stone slab on various parameters including water absorption capacity, hardness, porosity, gravity, thickness, thermal stability, coefficient of expansion, variegation, density, strength, flexure, rupture, abrasion, and friction resistance.
For B2B buyers, the grade of granite stones matters a lot as it not only affects the value of the construction project but also the cost. However, the overall cost of granite stone is not just dependent on its grade and origin but other factors too like quarry location, shipping cost, granite thickness, labor cost, and color preferences.
Therefore, it becomes necessary for the B2B buyers to perform a thorough visual inspection of the granite stone/slab to determine its grade. For more detailed analysis, obtaining a granite quality testing report and sample pieces is recommended.