In recent times, black granite has emerged as a material of choice for both home décor applications, especially in the bathrooms and kitchens. However, more and more businesses are now understanding the value of granite in setting up a beautiful and sturdier workplace.
Being one of the largest producers of granite, India is known to have a large number of granite exporters and suppliers that provide high-quality granite in different colors and dimensions to B2B stone buyers in the USA, UK, and other countries. Among various types of granite available to choose from, black granite is the most popular one. The natural gloss of black granite gives a royal appeal to any setting where this granite is installed.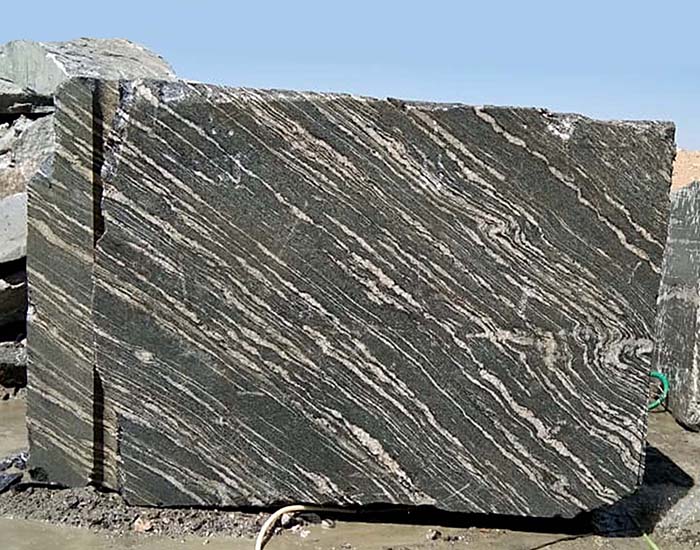 First, let's find out the common applications where black granite is used.
Flooring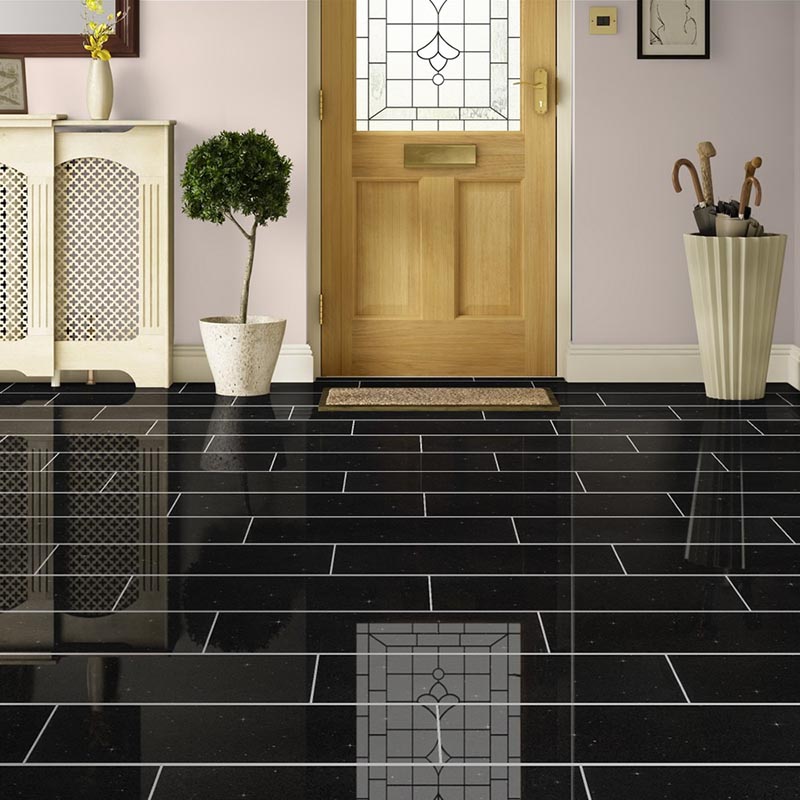 A perfectly polished, premium stone floor is a valuable asset for several different types of workplaces. Hotel lobbies, office reception desks, shopping malls, multimedia theatres, and hospital's waiting rooms are all given a dash of class with a polished granite tiled flooring, with its superior quality sheen and subtle colors.
As granite stone can be processed to obtain tiles of different shapes and sizes, and its diverse colors, it's moderately easy to give a signature look to your commercial establishment.
However, from a visual enhancement perspective, granite is also a perfect choice for this. No matter what kind of design you have in mind, a skilled stonework professional would get it done remarkably. You can even go the extra mile and get your company logo carved in granite and installed as part of the floor design.
Granite is the most sought-after flooring material for high traffic regions, as it is sturdier and upholds its appearance, even under heavy stress and load.
2. Walls
Another application where granite is popular is wall where granite is widely used due to the low maintenance it requires. Be it a shop, hotel, restaurant, shopping mall, hospital, granite wall tiles emerge as the best choice among architects and construction specialists worldwide.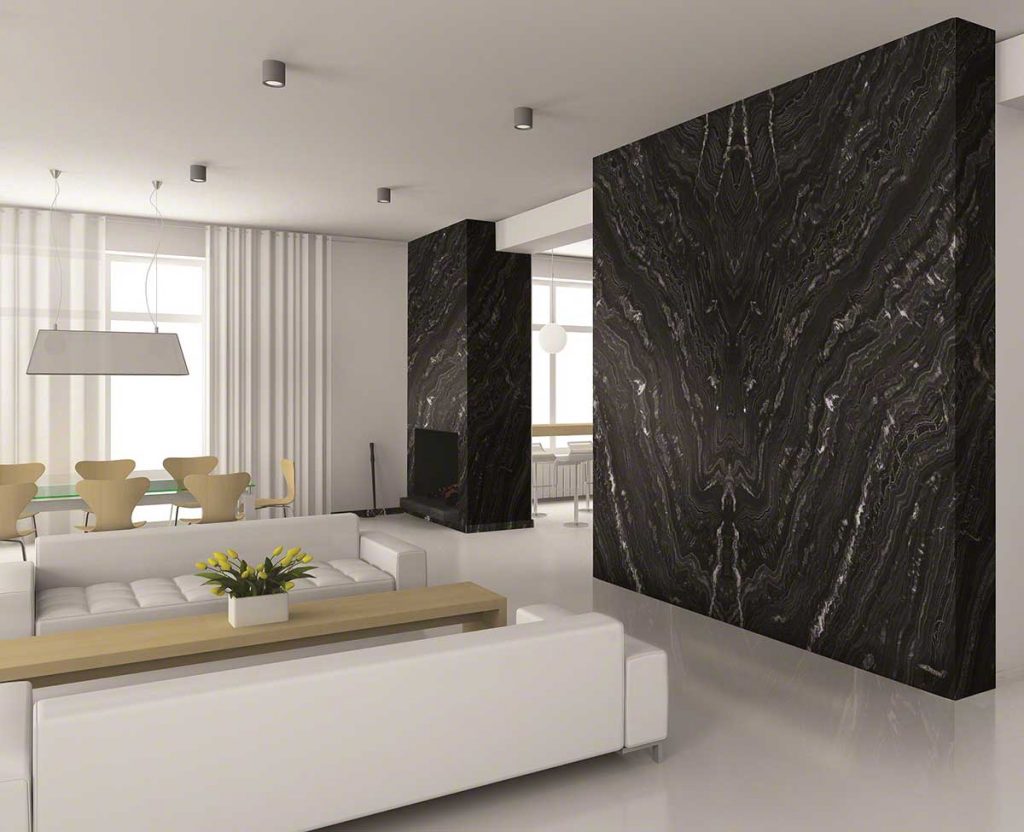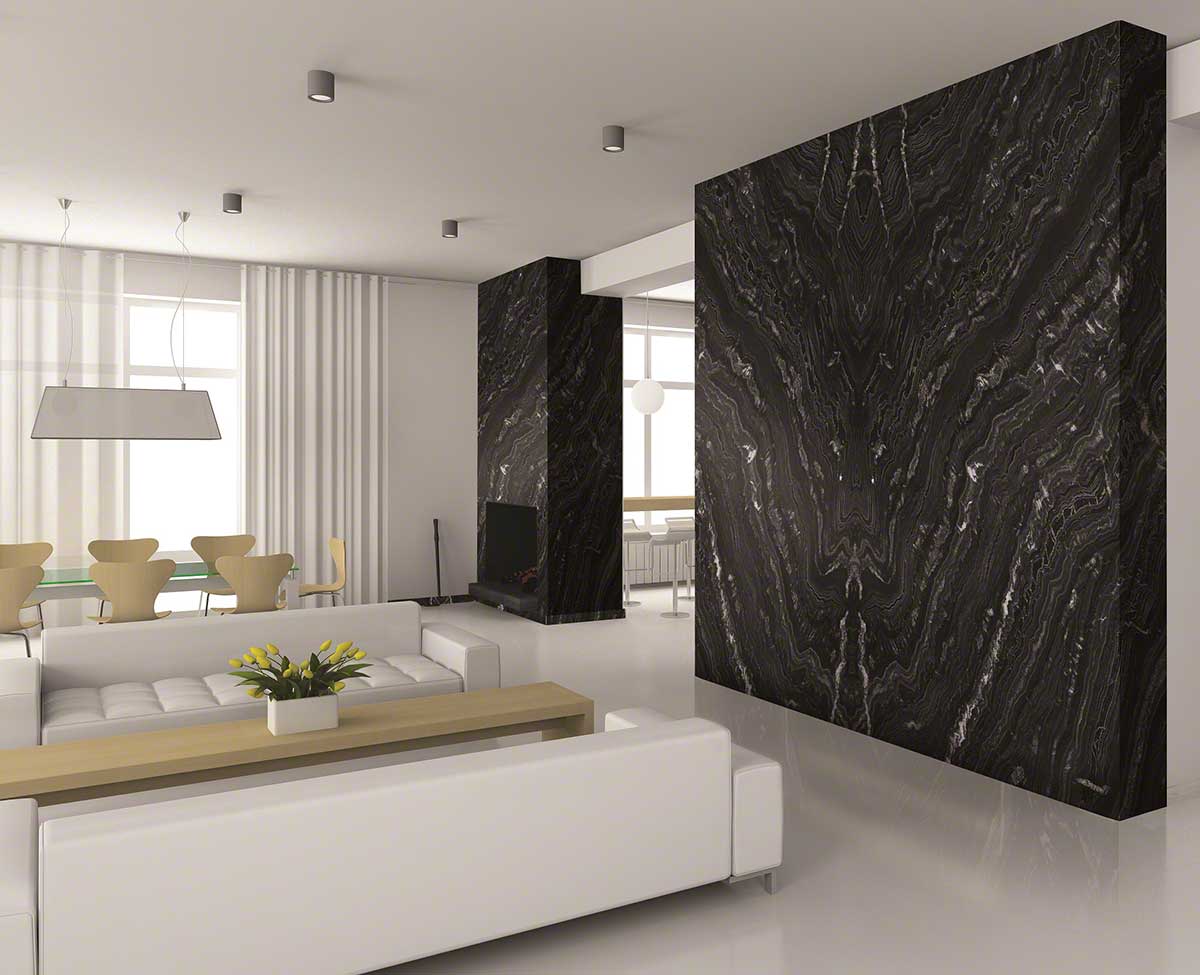 Moreover, this stone has a natural ability to withstand enormous amounts of pressure which makes it an ideal choice for commercial applications.
Since granite comes in a wide range of colors and surface textures, it gives an astonishing look to any space when installed. No matter what kind of look you want to give, you can achieve a supreme finish when using granite.
3. Bar and Table Tops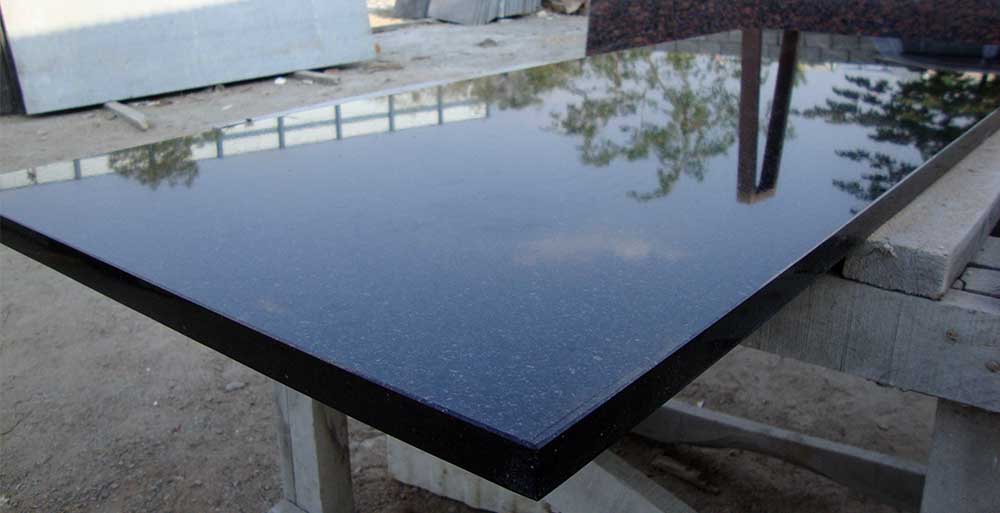 In the case of hotels and restaurants, luxury is an important element that should reflect in the overall décor of the space. This is where black granite comes out as an ideal choice for this element.
A skilled architect would be able to use granite to create distinctive mosaic-tiled effects. Moreover, the stone is known for its opulent looks, durability, and easy maintenance.
Granite stone can feasibly be stuck down to make it non-porous, so fluids can't leak into the stone. Once the stone is sealed, granite becomes resistant to bacteria, keeping your customers safe from harmful allergens. Moreover, it's also easy to clean with a cloth and dishwasher.
4. Bathrooms
The use of black granite is quite common in hotels. Apart from lending a luxurious touch to the washrooms, granite features high durability as compared to other options. The need for lesser maintenance is another advantage of this natural stone.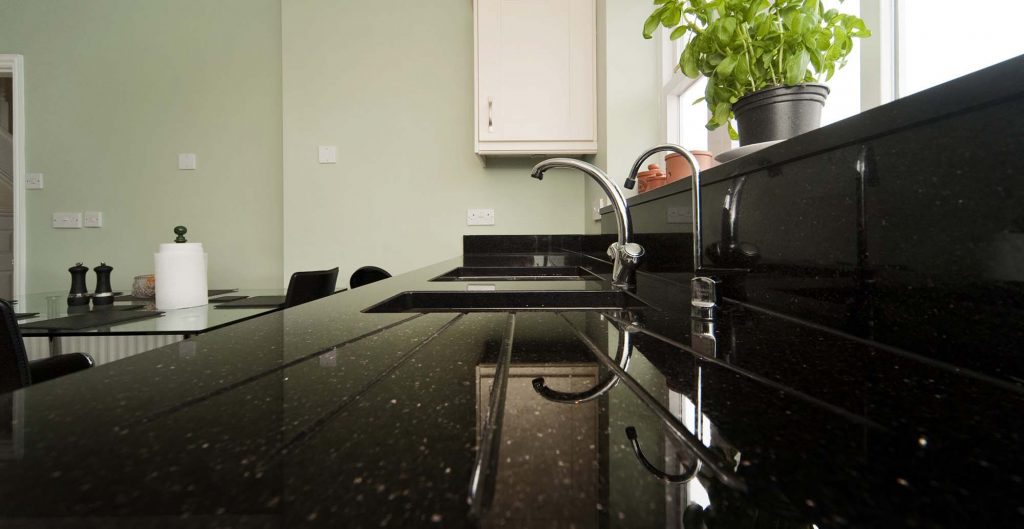 In the present context, black granite is widely used in commercial establishments like restaurants, bars, public toilets, railway stations, airports, and other areas that receive heavy footfall.
5. Patios
In modern architecture, outdoor areas are quite common. Be it a hotel, restaurant, office, or any other commercial structure, the ultimate weather-resistant feature of granite makes it an ideal choice for such areas.
Since it also looks superbly attractive and comes in a number of varying shades, it allows you to highlight your interior design theme through into your outdoor patio, creating a smoother, superior quality experience for your clients and customers.
Popular Indian Black Granite Variants
Now, look at some of the most widely exporter black granite stones from India.
Black Galaxy Granite
One of the most popular granite stones from India, Black Galaxy Granite is known by several other names like Gold Star Galaxy Granite, Nero Galaxy Granite, Nero Star Galaxi Granite, Black Galaxi Granite, Black Star Granite, Galaxi Black Granite, Galaxy Gold Granite, Nero Star Galaxy Granite, and Star Galaxi Granite.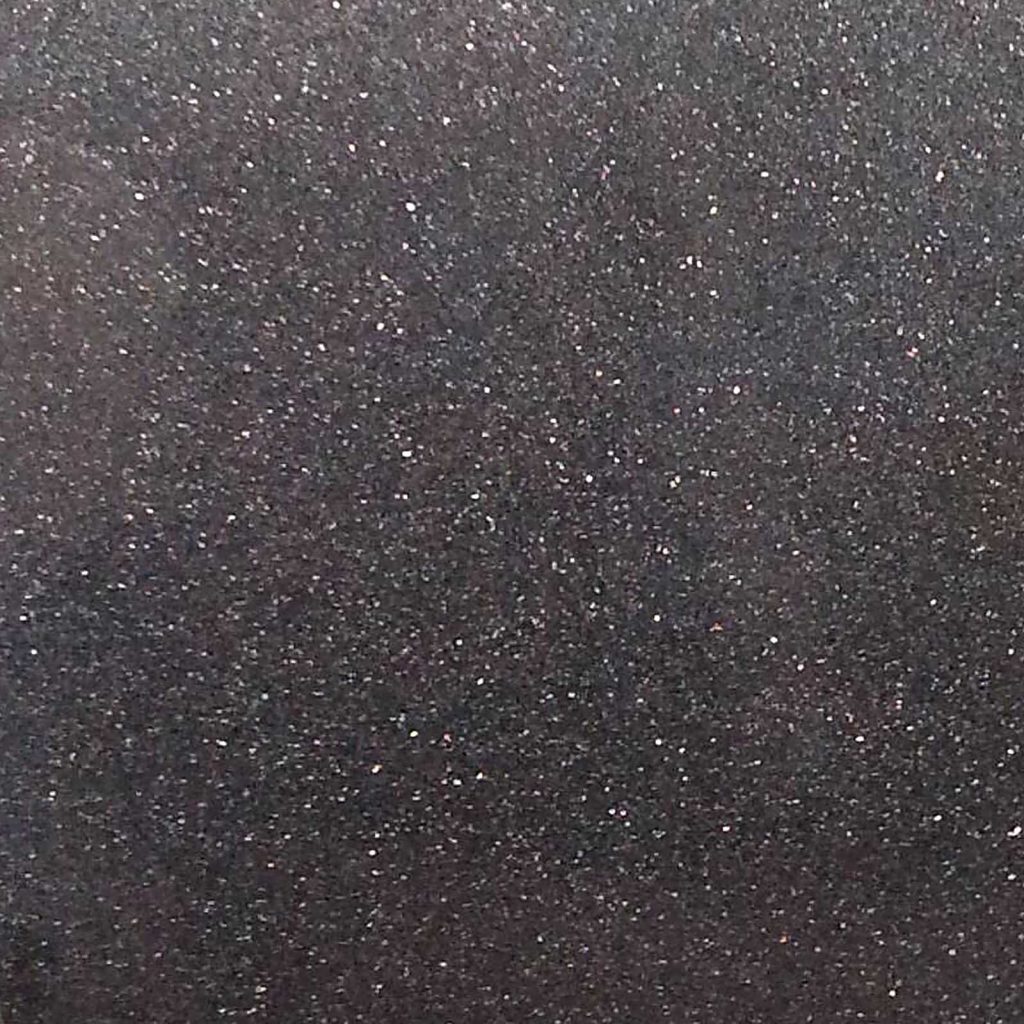 Featuring white and golden-color flecks on a pure black background, this granite gives a touch to royalty to any surface. Architects find it quite easier to play with this granite when it comes to giving an astonishing look to any space. In general, this stone is an ideal choice for bathrooms, countertops, flooring, and other structures.
It can be obtained in the form of gangsaw slabs, cutter slabs, tiles, countertops, and others.
Absolute Black Granite
Another popular black granite is Absolute Black Granite which is quarried in South India. It is a pure black granite that lends an unparalleled beauty to any area where installed.
This black stone is found to be ideal for applications and areas like countertops, backsplashes, floors, and others. It is one of the widest exporter granite by granite suppliers in India. This granite can be bought in various finishes like lepatora, leathered, brushed, bush-hammered, flamed, and polished.
Whatever quantity is required, Indian granite exporters can meet any requirement of any size and type. Its other names are Nero Assoluto India Granite, Super Black Granite, Premium Black Granite, Absolute Black India Granite, India Black Granite, Absolut Black Granite, and Black Absolute Granite.
Black Marquina Granite
The surface patter of this Indian granite is characterized by the presence of white venues that run along its surface in an irregular pattern. It is a very popular black granite in the USA and UK. It is also called by another name – Black Marquino Granite.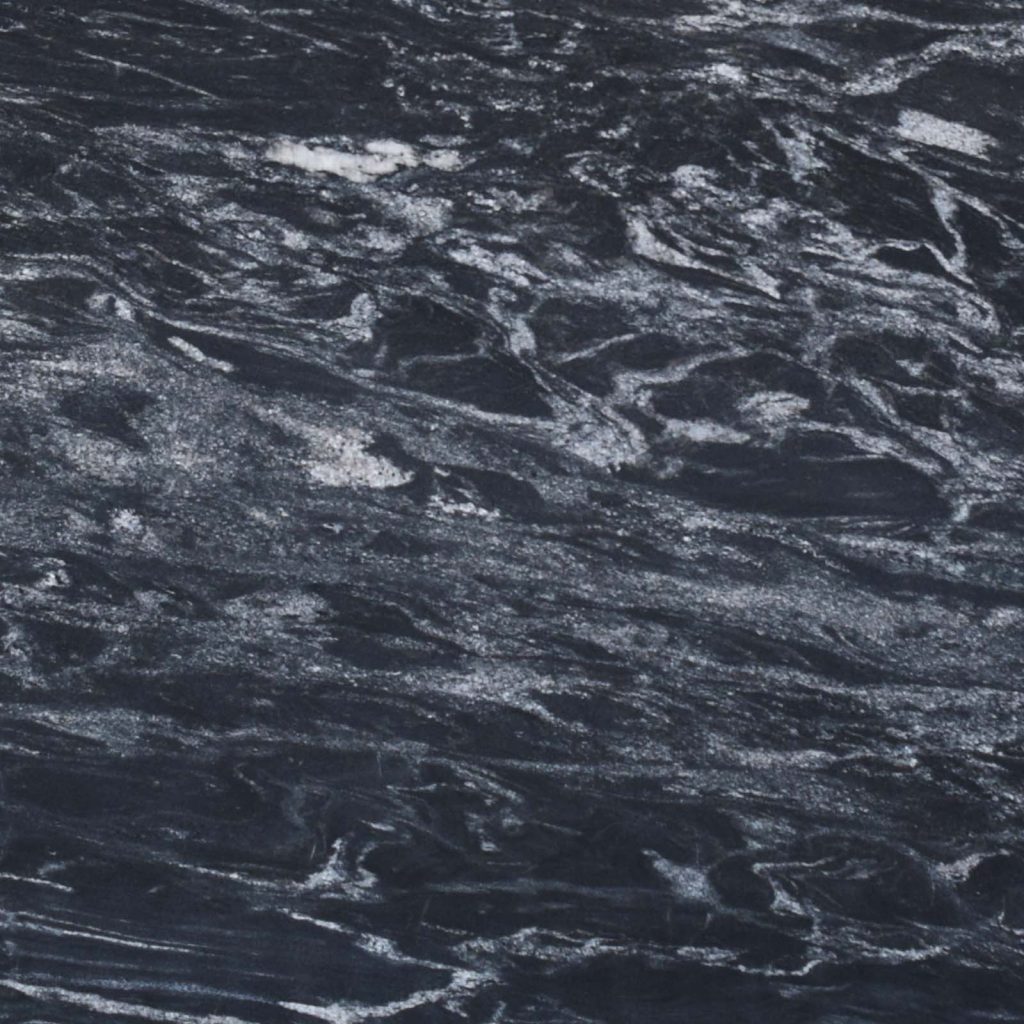 Available in the form of gangsaw slabs, cutter slabs, tiles, countertops and others, this black granite is a versatile choice for both domestic and commercial construction.
The Bottom Line
Riding high on both the beauty and functionality, black granite is popular natural stone choice for all types of applications. As India is a leading producer of granite and other natural stones, a large number of granite exporters and suppliers operate here.