Blog
Most widely Exported Granites From India
January 5, 2023 admin
Did you know India was the 1st largest exporter of granite in the world with a total export of $747M in 2020? In the same year, granite was the 71st top exported product in the country. Indian granite is known to be popular all across the world, be it the USA, UK, Europe, Australia, or UAE. The reason is quite obvious – the granite manufactured in India is of superior quality in terms of looks, strength, variety, and durability.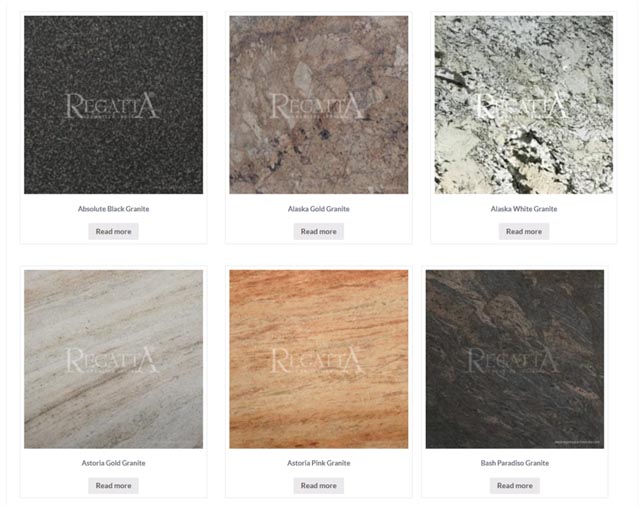 There are numerous granite exporters in India that supply high-quality, colorful, and sturdier granite stones to granite importers, architects, and construction companies worldwide. Since these granite stones can be done in all popular surface finishes, they allow architects to fulfill any architectural dream in a remarkable way.
Indian granite is primarily classified into two categories – North Indian and South India. The granites found in the northern part of India are called North Indian granite and those found in South India are called South Indian granites.
Below are some of the most popular Indian granites that have been winning the world over.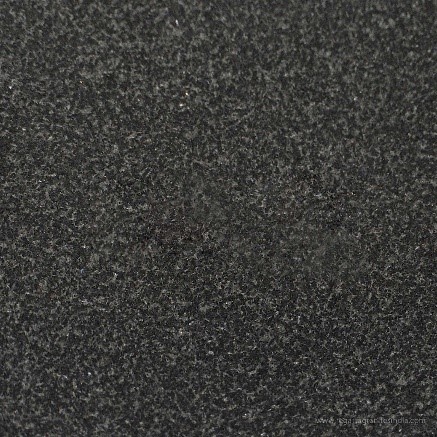 1. Absolute Black Granite
It's not new to think of luxury as being symbolized by glossy black. The homogeneous impression of absolute black granite, sometimes referred to as jet black granite or Indian granite, makes it simple for the designer to work. The stone may be found in southern India. It exudes opulence with its jet-black volcanic stone and glittering sugar crystals.
The stone is suggested for outside uses like flooring and architectural improvements as well as indoor uses like worktops. It is typically recommended for kitchen countertops due to its qualities of being rough and robust, heat resistance, quick stain removal, and exquisite aesthetic it provides.
2. Black Galaxy Granite
It belongs to the Southern Granite category and is frequently referred to as Star Galaxy Granite. It is dark black with small white and grey specks, just like the name suggests. The size of the specks affects the stone's price. This particular granite comes in three various sizes: large, medium, and small grains, with the larger grains being rare and more costly.
Numerous granite specialists claim that granite has a Mohs hardness grade of 4.5, making it both durable and hard. It is mostly advised for entry desks like receptions.
The characteristics of this kind of stone include:
1) Its surface has small golden and white specks.
2) Metallic speckles – Occurs because bronzite is present.
3) The backdrop was a deep, pure black
4) Black or green shades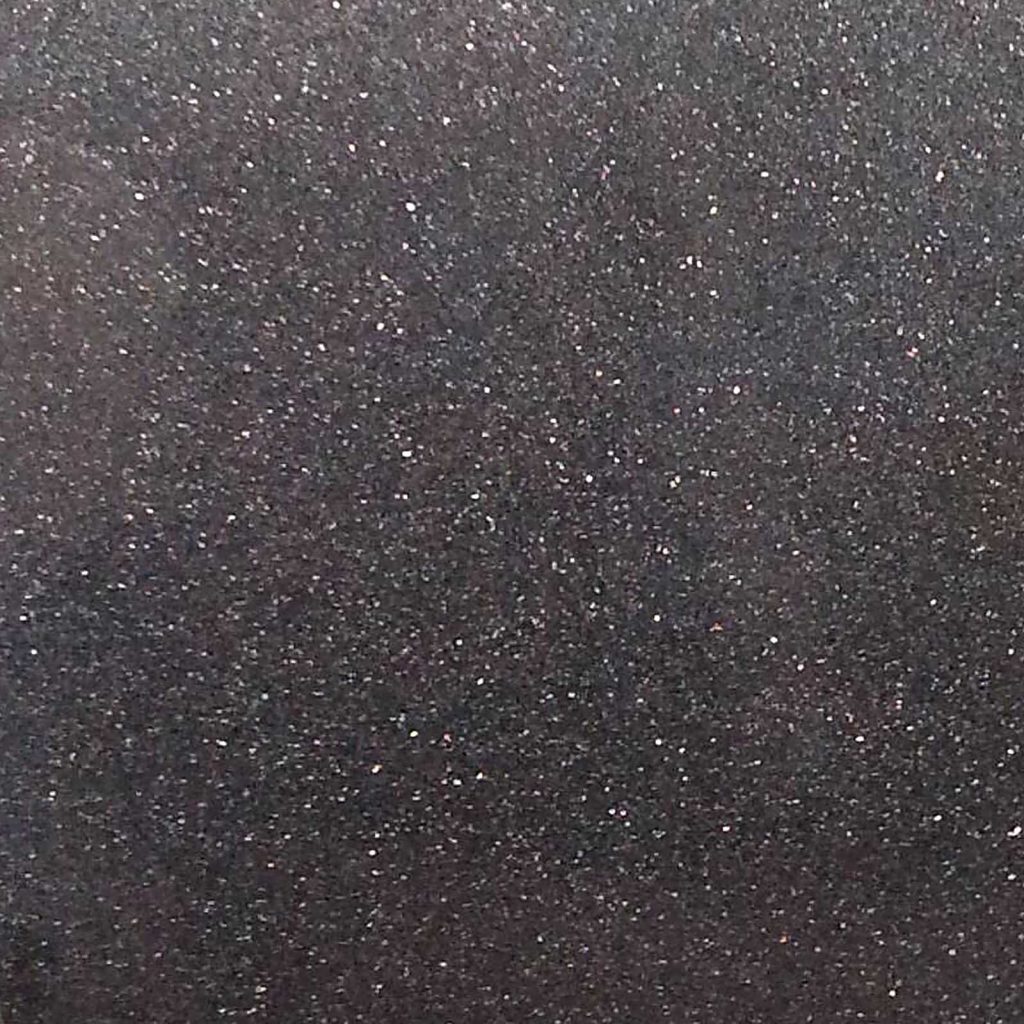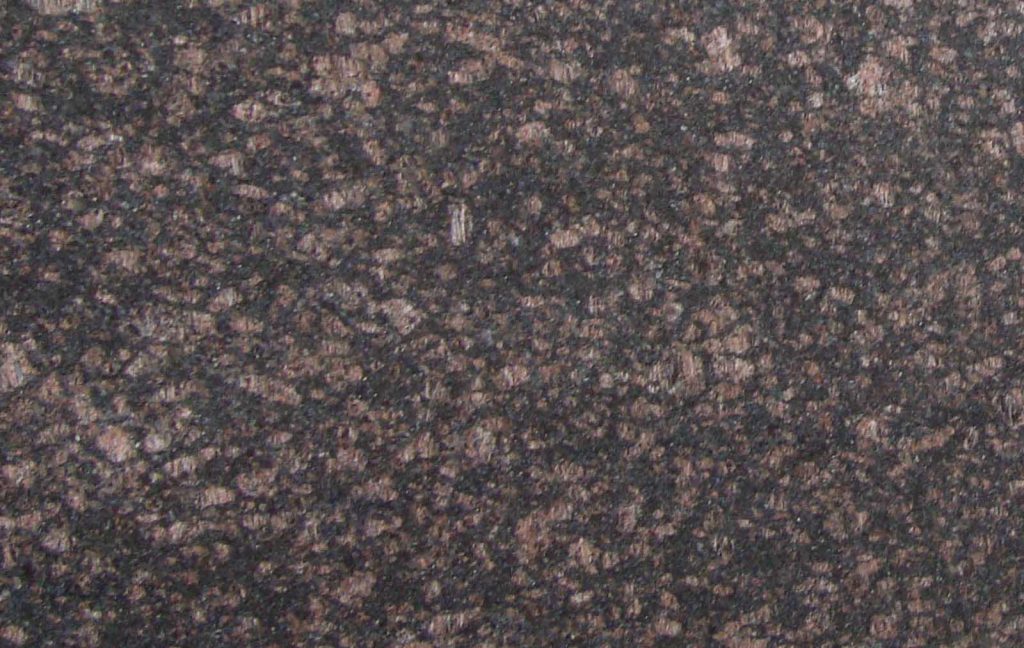 3. Tan Brown Granite
When combined with oak cabinets, these Granite tiles are a fantastic option for kitchen and bathroom slabs. It is better suited for flooring and surface cladding since it has a 0% water absorbent capability.
The granite looks like a blend of white and grey. They are effective, durable, and reasonably priced. Black and brown are the two colors that make up the tone. Both color schemes provide your house with a striking appearance and enhance its cozy atmosphere.
4. Imperial Red Granite
Other names for this granite stone are Jhansi Red and Chhatarpur Red Granite. It is a red granite with brilliant flecks and a vibrant design. These specks are typically colored black, blue, white, or golden. When put on flooring, it does have a really appealing appearance since it does resemble an elongated cluster on a pink backdrop.
Ruby Red Granite, which is mined in Madhya Pradesh, may be used for worktops, mosaics, risers, stairs, window ledges, fountains, elevator boards, and wall cladding. Additionally, it is utilized as flooring in busy locations like stations, hospitals, houses of worship, etc. Almost all granite exporters in India provide this red granite to granite importers.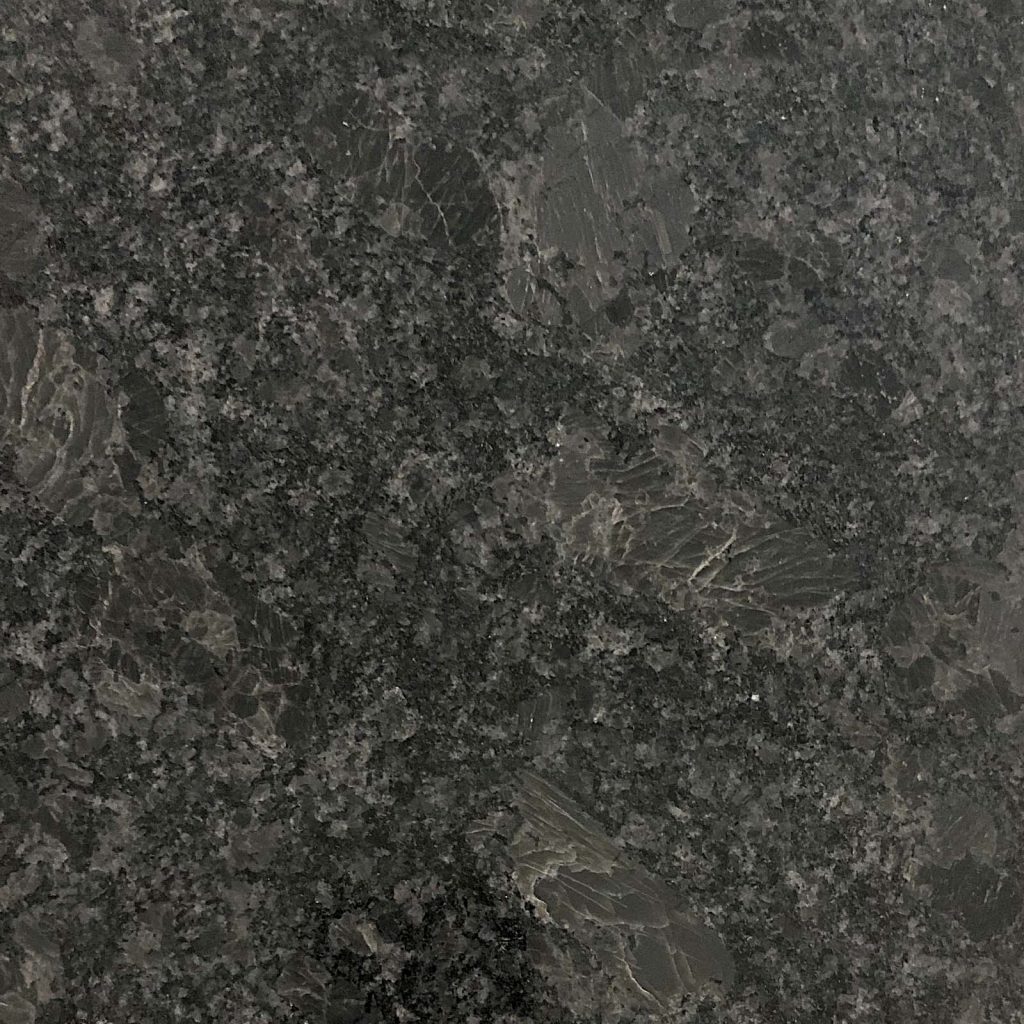 5. Steel Grey Granite
Among various top exported granites from India, Steel Grey Granite is counted as the most demanding one. Thanks to its subtle color scheme, this South Indian granite comes in different finishes.
This grey granite features a subtle grey color tone that is combined with aesthetically pleasing small black veins running through it. The general system gives the stone a classic appearance. Steel Grey Granite blends well with almost any type of décor due to the regular distribution of grains.
The Conclusion
If you are looking to import high-quality Indian granite, you can choose from a wide range of granites at Regatta Granites India, one of the leading granite manufacturers and exporters in India. They have been in business for 22 years and offer both standard and custom-sized granite products