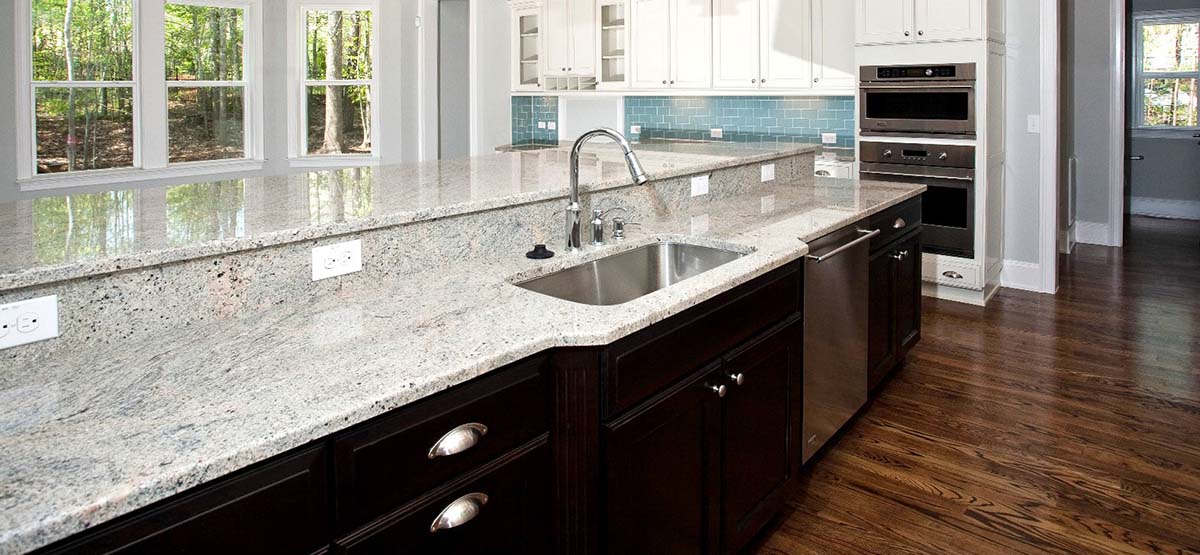 Quarried from southern India, the world-famous Kashmir White granite is in a reasonably high demand.
Known by different names, such Bianco Kashmere White, Cachemire White, Cashemire White, Cashmeere White, Cashmere White, Cashmire White, Casmire White, Kaishmir White, Kaschmire White, Kashimir White, Kashmir Weiss, Kasmiere White, or WG204, this stone is quarried near Melur and Madurai in Tamil Nadu, India. Grippingly, New Kashmir White Granite is suitable for both interior and exterior decor as it is frost-resistant and available with a constant polish. When it comes to identifying the real side of the stone, you need a certified lab report from stone experts. Global buyers can judge top quality Kashmir white granite on the basis of following appearances:
Blackberry-colored garnets
Dark white to light grey
Fine to medium-grained
Migmatitic granulite of the Precambrian period
Pockets of cream and flecks of browns and garnets
Thinking of putting in functional and strong Kashmir White granite countertops? Let's check why and how you get an edge with the installation of countertops made of white granite.
Cabinet colors rhythm with New Kashmir White granite countertops
New Kashmir White granite countertops are highly preferred by the people who like to décor their kitchen and drawing rooms with an inherent appeal. Following are some of the prime features of the stone that make it a noteworthy and ideal candidate for countertop installation:
It has no momentous mineral veins or deposits.
It is easy to view the subtlety of the stone in the lower light.
It looks quite similar to its photograph.
With the changes in lighting, the stone doesn't alter its appearance.
Color rhythm with white or light cabinets
When you pair New Kashmir White slab with white or light cabinets, it delivers a well-designed statement and makes space feel light and bright. Interestingly, the white cabinets match well against the cool grays of the Kashmir White granite countertops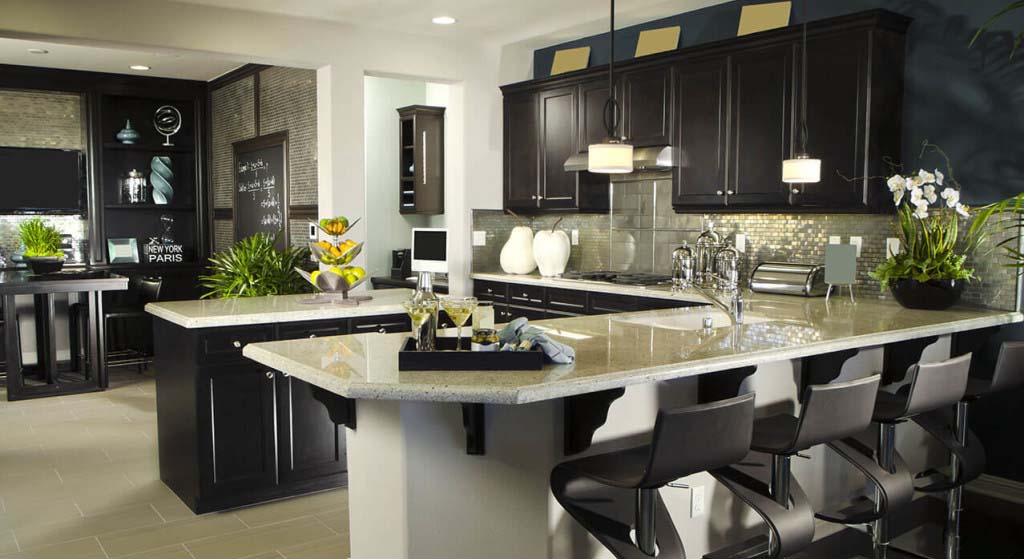 Color rhythm with black cabinets
For having a strong contrast and modern feel, Kashmir White countertops work well against a black cabinet color. Well-processed New Kashmir White granite countertops also elegantly match with patterned tiles or wallpaper owing to their small pattern size.
With leading white granite manufacturers in India, white granite lovers can find the right slabs that look good with white and black cabinets.
Buyers, test New Kashmir White granite countertop slab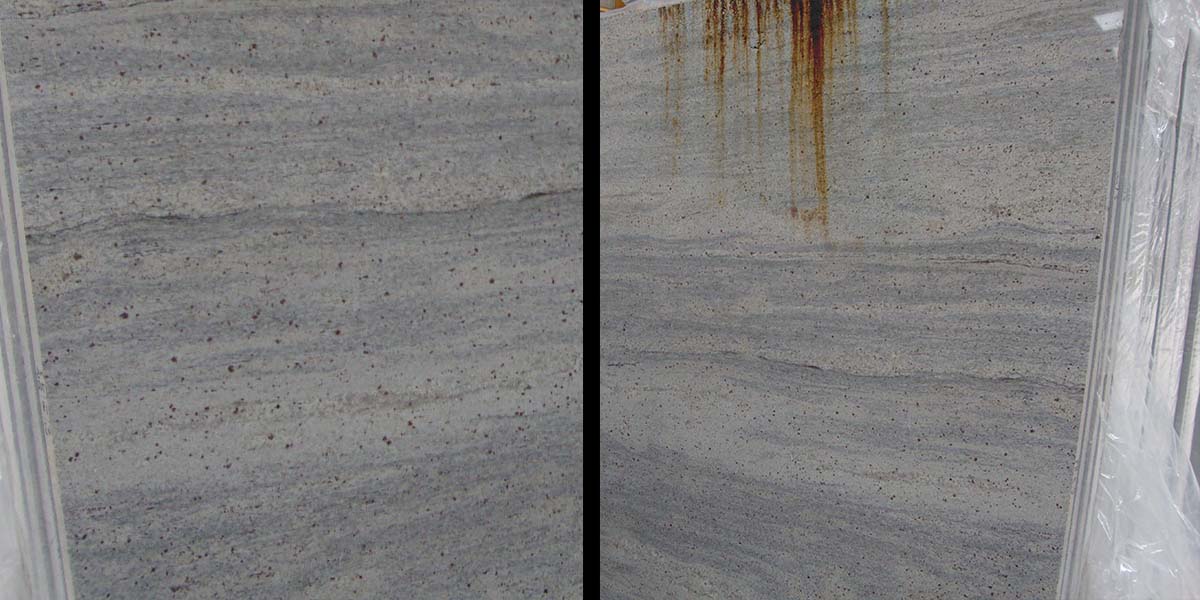 Buying should be a smart decision when it comes to picking Kashmir white stone. In comparison with darker granites, white granite is characteristically more porous and prone to stains. That is why you should look at the maintenance needs of a granite countertop before placing an order. It will be good if you can go for a stain test that puts a light on the status of Kashmir White granite countertop slab's porosity and acid sensitivity.
Dark granites are highly stain-resistant and stain-proof as they have a slow rate of absorption. On the other hand, white granite is porous and prone to stain. Use of high-quality sealants can enhance the time taken by a granite slab to absorb and stain. If you are interested in measuring white granite countertop performance, go in the favor of water (lemon juice) test for sealing. This test will help you know if the stone seller has used an advanced sealer for making a permanent bond with the stone.
Generally, New Kashmir White granite is found in cut-to-size slabs; prefabricated countertops, and random slabs having standard 20mm and 30mm thickness.
Premium Quality Slab Sizes
Granite Countertops
2400~3200 x 600/630/700/900/1000/1200 x 30 mm
Standard Slab Sizes
Large Gangsaw Slabs (2800mm & above x 1800mm & above)
Medium Gangsaw Slabs (2200mm & above x 1200mm & above)
Vertical Cutter Slabs (2200mm & above x 600-900mm)
Being bright and consistent in light, New Indian Kashmir White granite countertops made from slabs and tiles simply add light to the space in which they are installed. With leading white granite supplier Regatta Granites India, all new Kashmir white marble enthusiasts can expect high-quality products that match the feel of surroundings and overcome all expectations in a proper manner. 
Whether you are searching for Kashmir white granite tiles cost or Kashmir white granite price in India, Regatta welcomes you to its website.