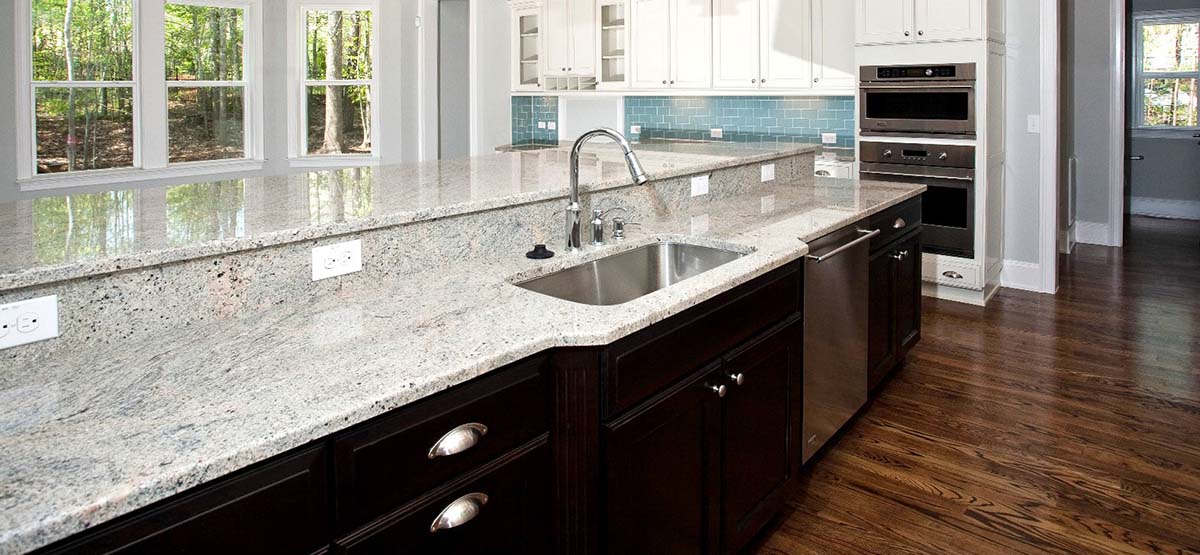 Undoubtedly, granite is one of the most popular materials for interior and exterior detailing or decoration. Whether in the form of floor tile, countertop or wall cladding, this natural stone easily boosts the décor of any space with its unique design patterns and amazing color combinations. New Kashmir White granite from India gives all buyers an edge.
Indian has large reserves of granite, both in the North and southern parts of the country. Indian states that are rich in granite deposits include Uttar Pradesh, Rajasthan, West Bengal, Bihar, Andhra Pradesh, Karnataka, Orissa, and Tamil Nadu. Around 30 different varieties of granite come from North India, whereas close to 60 varieties of granite are available in South India. To cater to the massive demand of Indian granite in the domestic and international markets, granite manufacturers and suppliers in India are actively engaged in the processing of granite to produce granite blocks, tiles, and slabs in different finishes and dimensions. Granite factories are usually established near granite quarries to reduce the transportation cost, which also prevents any damage that might occur otherwise during the transfer phase.
New Kashmir White granite — An Introduction 
Among popular granite varieties from South India, New Kashmir White granite is the one that stands out due to its stately snow-white looks. This granite is quarried near the Melur town in Madurai district of Tamil Nadu. Geologically, this granite is migmatitic granulite of the Precambrian period. It is fine-to-medium grained and has a soft, snow-white base with wavy patterns in steel grey, charcoal, and dove shades. Tiny dots in blackberry tone further add to the beauty of this natural stone.
This stone is suitable for both interior and exterior applications. Heavily employed in residential as well as commercial projects, New Kashmir White granite product is used in the forms of kitchen countertops, vanity tops, worktops, paving stone, fireplace surrounds, backsplashes and tiles. Memorials and monuments that are built with this granite are pretty amazing by looks.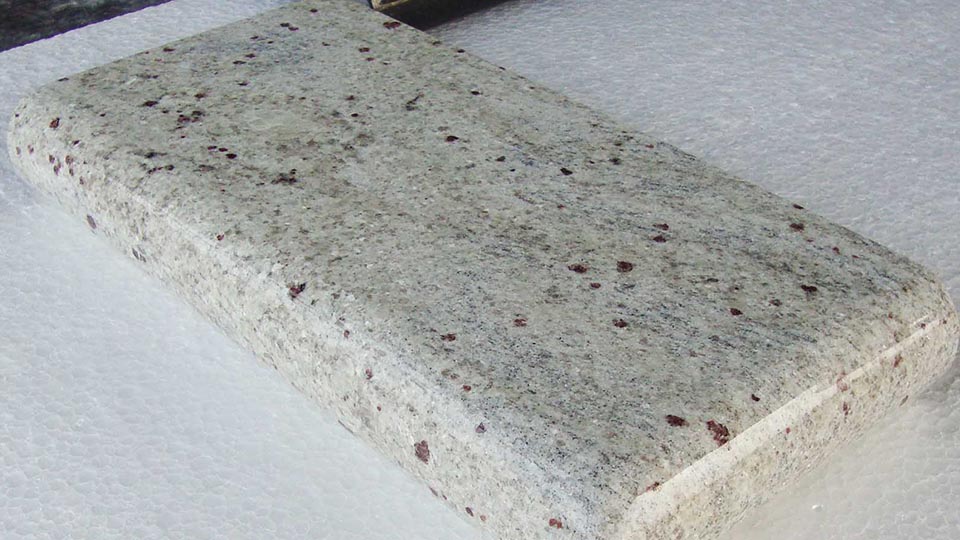 This granite has a smooth texture, but can be made smoother with filling the naturally occurring micro fissure with any epoxy resin. A sealant is also used to cover its surface, which prevents it from acid or salt attack and staining. New Kashmir White product is highly resistant to frost and high temperatures.
To get high-quality New Kashmir White granite at attractive prices, you can contact Regatta Granites India, a subsidiary of Regatta Universal Exports, which is a 20-year-old manufacturer and exporter of Indian natural stones, including granite.