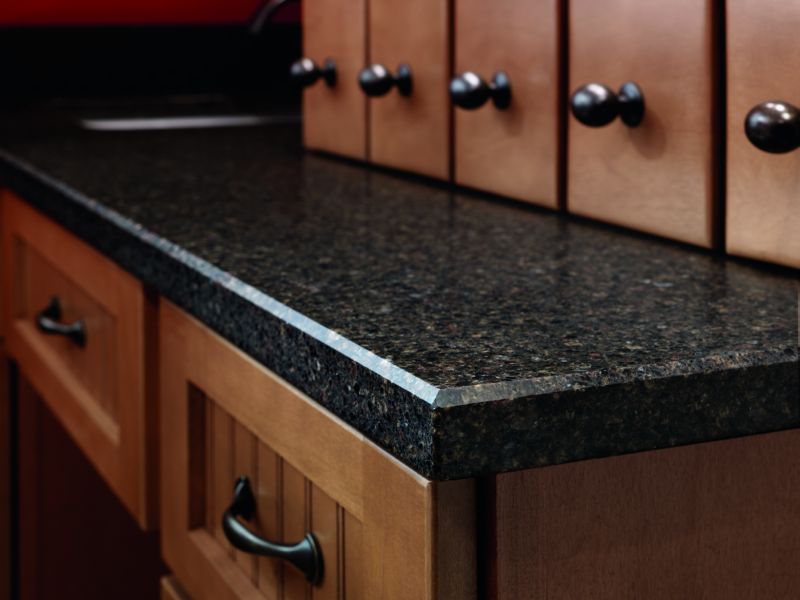 Without a doubt, stone edge profiles affect the overall look and panache of kitchen countertops. 
Selecting a granite countertop can be easier for buyers on the basis of stone colors available around. Picking up a stone product on the basis of granite edge profiles can be challenging for novices. A finish granite counter comes in a variety of shapes or profiles. Granite countertop edges matter the most as they reflect individual lifestyle. Durability, functionality, usage, safety and budgetary factors help you choose edge options. Hence, it is mandatory to go in for the right edges that make things quite easy for all.
Criteria to choosing the edge "profile" for granite project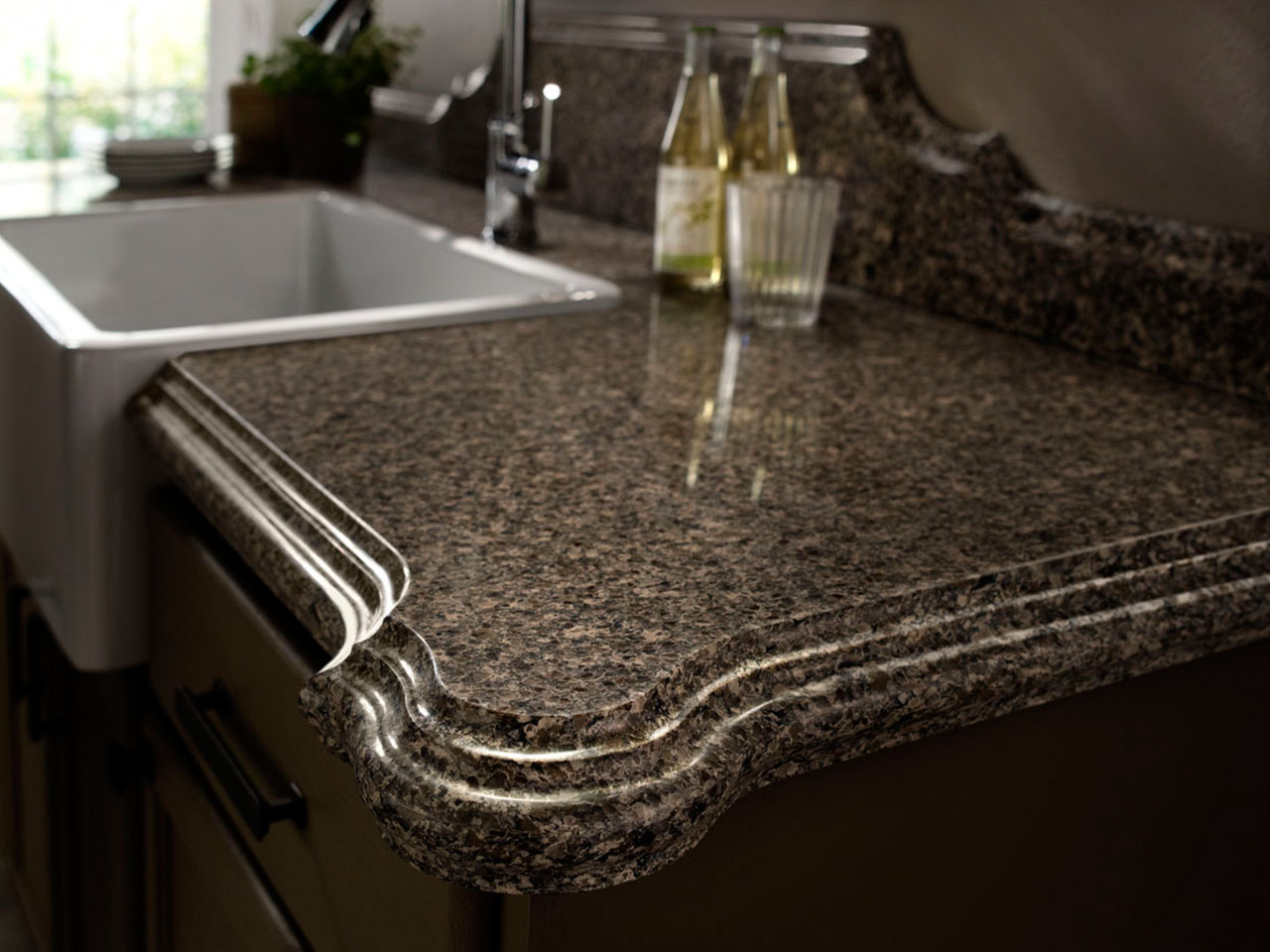 From cleaning to safety and from maintenance to show off, everything matters the most. No matter you prefer a traditional, rustic or contemporary decor style, granite countertop edges make things happen in your favor. All kitchen sizes are not the same, so are their décor needs. Primarily, there are three common criteria types you need to consider for your next kitchen improvement project. These include Style, Material, and Design Context.
A style that suits individual preference and personal tastes.
Choose granite stone material (traditional or contemporary) first and then an edge. You better ask your fabricator about stone's unique feature suiting your edge needs.
The aesthetic context of your countertops should blend well with cabinet details, backsplashes, faucets, and another décor type.
Once you are satisfied with the different qualities of granite material as your personal style, it is high time to know what sort of granite edge options are made available by a certified and experienced granite manufacturer in India.
Most common granite edge profiles from Indian granite manufacturer
There is no dearth of most commonly used options of edge profiles suitable for all sorts of kitchen remodeling projects. Like popular granite finishes, edge profiles are equally important. Be it is a polished, honed, sandblasted or bush finish, granite finish revives a stone surface. In the same manner, edges add more beauty to the overall aesthetic of your kitchen.
When you start looking for granite edge options in the Indian market, you find eased edge as one of the most popular granite countertop edges for different kitchen remodeling projects. The eased edge profile has round and polished edges of counters that are not sharp.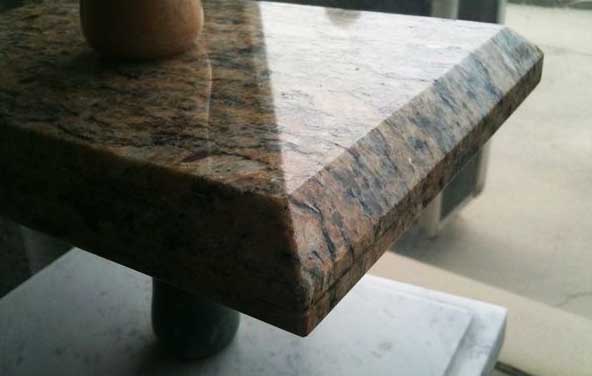 When you find top and bottom rounded edge, you have choices of Beveled Edge (bottom edge with a 90 degree angle and top is angular, no round), Roman Round Edge, Full Bullnose Edge (a 15mm radius on the top and bottom) and Half Round or Bullnose Edge (90 degree angle on the bottom with a radius of 15 mm on the top). If you get Ogee Edge (decorative edging feature), Elite Edge, and Roman Elite Edges, it means you get an edge with a lot of character. Finally, it is a laminated edge with an extra piece of stone under the edge that complete the list.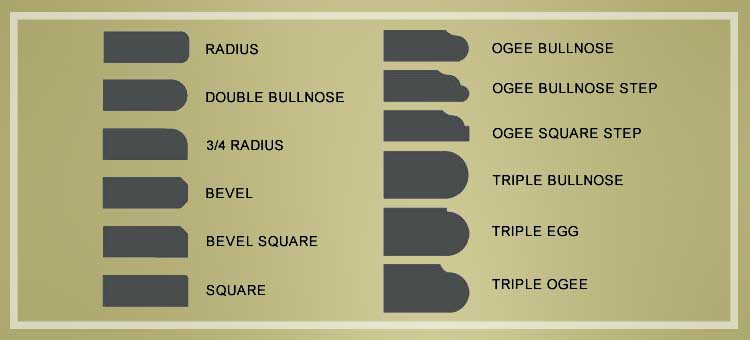 Standard Edge Profiles
3/4" D-edge, single bevel, half bullnose, ogee, C-groove, dupont, and bullnose
1-1/2" D-edge, D-edge step back, half bullnose, single bevel, single bevel step-back, and bullnose
Upgrade One Edge Profiles
1-1/2" V-groove, ogee step-back, slope, ogee flush, dupont flush, and c-groove flush
Upgrade Two Edge Profiles
1-1/2" ogee step, C-groove step, and dupont step
Custom Edge Profiles
1-1/2" Ogee round, dupont round, ogee bullnose, C-groove bullnose, and bullnose ogee
Regatta Granites India delivers you an assortment of beautiful and unique edge styles as per individual needs. In case, global buyers don't find standard granite countertop edges in the blog, the best thing they can do is to ask the granite company for customized one that suits specific design needs.