The passing of a loved one is always traumatic and this might be the reason why family members of the deceased person want to keep the memories of the person alive by preparing a headstone. Headstones primarily serve as an enduring tribute to the person.
A memorial is generally perceived as a symbolic mark of the loss of a loved one. It reflects the love and affection of the people who were close to the heart of the deceased person. Let's find out the popular colors in Granite used for headstones and why Indian granite emerges as the topmost choice.
Now, when it comes to choosing the most appropriate stone for creating a memorial, granite emerges as the topmost choice due to its beauty and durability. Being the oldest natural stone on the planet, it carries one of its kind of magnificent that can be matched by other available materials. Denoting sustainability for longer periods of time, granite is the second hardest material next to diamond and remains untouched for centuries.
Developed naturally from volcanic magma as a mixture of different types of minerals and rocks, granite is known to come in all kinds of colors and textures. This simply means that each slab of granite is completely different from the next. Because of arbitrary mineral and rock circulation, precise hues, textures, shades, and patterns differ from one granite monument to another.
Today, there are different types of granite stones available in the market that are specifically used for headstone making. The most popular granite colors are black, grey, blue, green, silver, red, and others. Although these stones can be sourced from various parts of the world, Indian granite is known to be of superior quality to its counterparts. Moreover, Indian Granite comes in a wide range of colors, patterns, and thicknesses which means it is easier to get a granite stone of a choice here.
If you are a granite dealer or supplier, choosing the right granite color is of superior importance as there are certain colors that remain in more demand than others.
For your reference, below are some of the most widely chosen granite colors that are primarily chosen for headstones.
Not only for headstones, but the black color remains a hot favorite for a majority of stone applications. Reflecting a royal and eternal visual appeal, black granite has its own class that makes it superior to other colors.
And when it comes to cost, black color granites are found to be somewhat costlier than other granite variants. The rule is simple – the rarer the granite, the costlier the final product.
Common black Indian granite stones are:
Black Galaxy – Featuring white and golden speckles, this South Indian Granite is one of the widely preferred granite stones for monuments including headstones.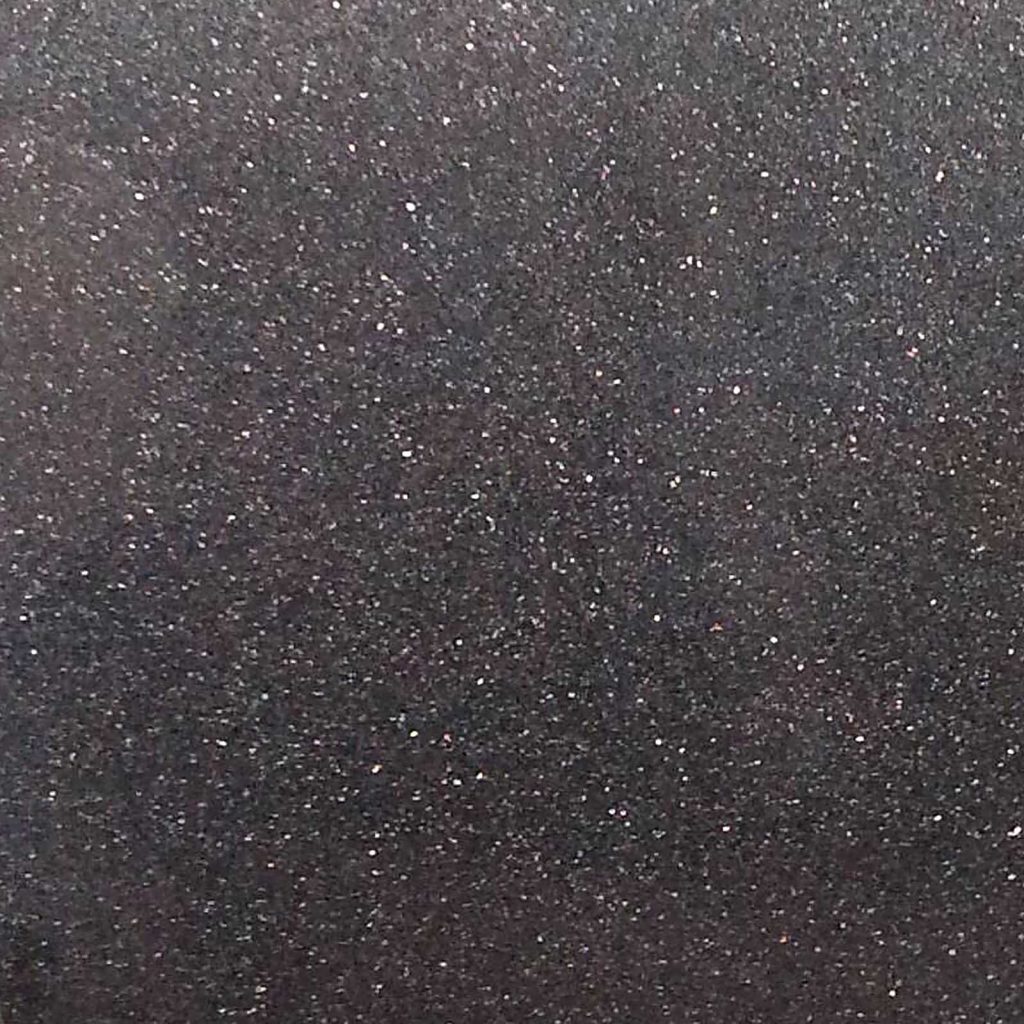 Black Pearl – This black granite contains speckles of silver, grey, and brown over a black surface. One of the best granites for headstones.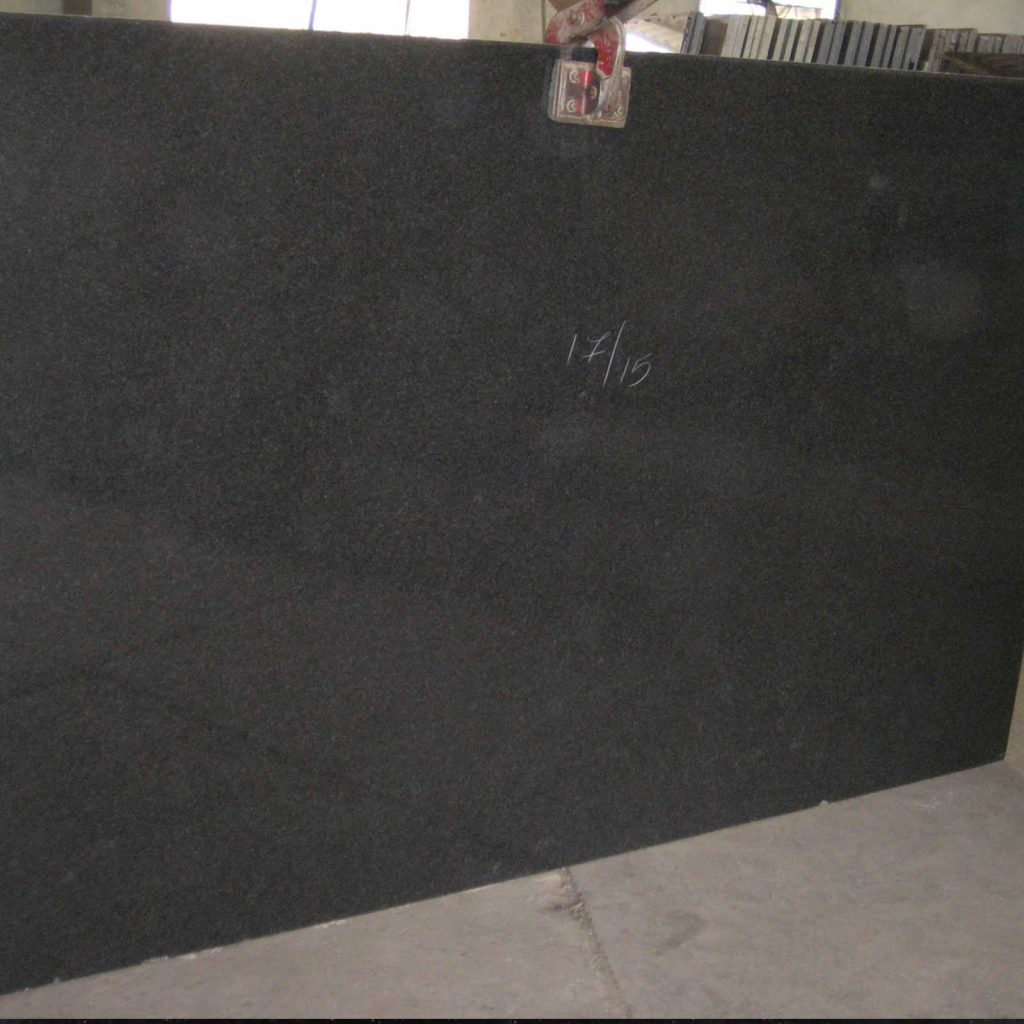 Black Marcino – A South Indian granite that features a pure black background and white nerves over it. It resembles the appearance of a black tiger or an owl.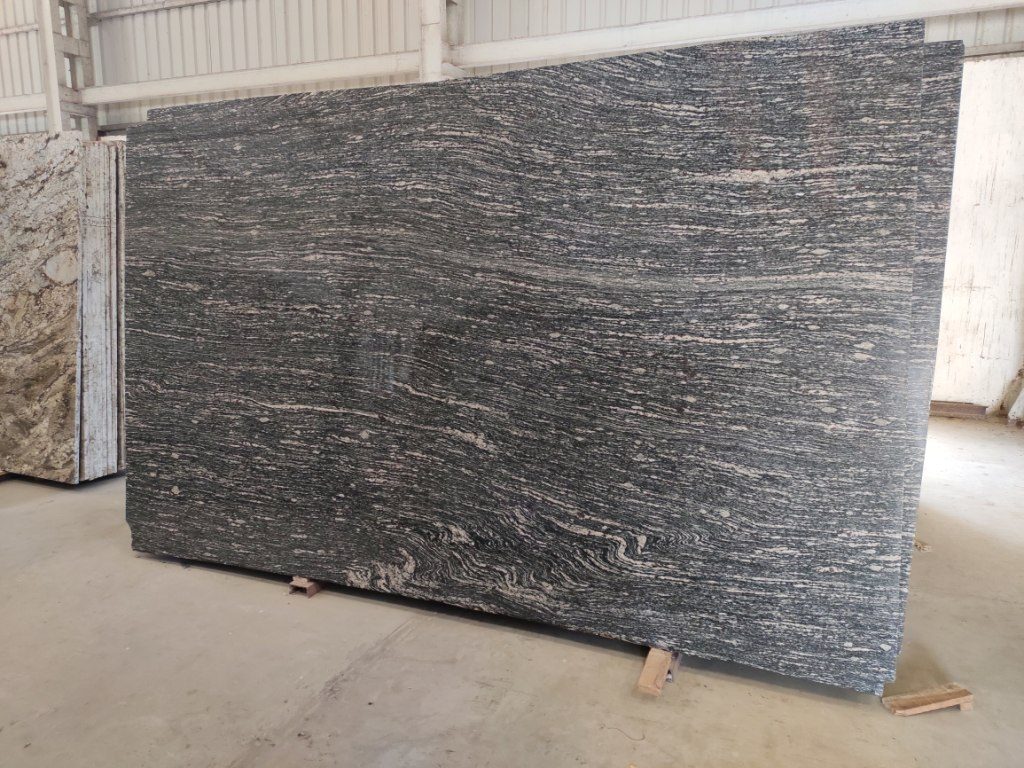 Grey – Another most popular granite color for a headstone is grey. The main reason behind its popularity is its neutrality which makes it blend with any type of surroundings. Moreover, gray is found to be the most inexpensive granite headstone hue due to its easy availability.
Some widely preferred grey granite stones from India are:
Steel Grey – Boasting an outstanding combination of light and dark grey patches, this grey granite is a perfect choice for headstones worldwide. India is a leading supplier of steel grey granite in the US, UK, Australia, UAE, and other parts of the world.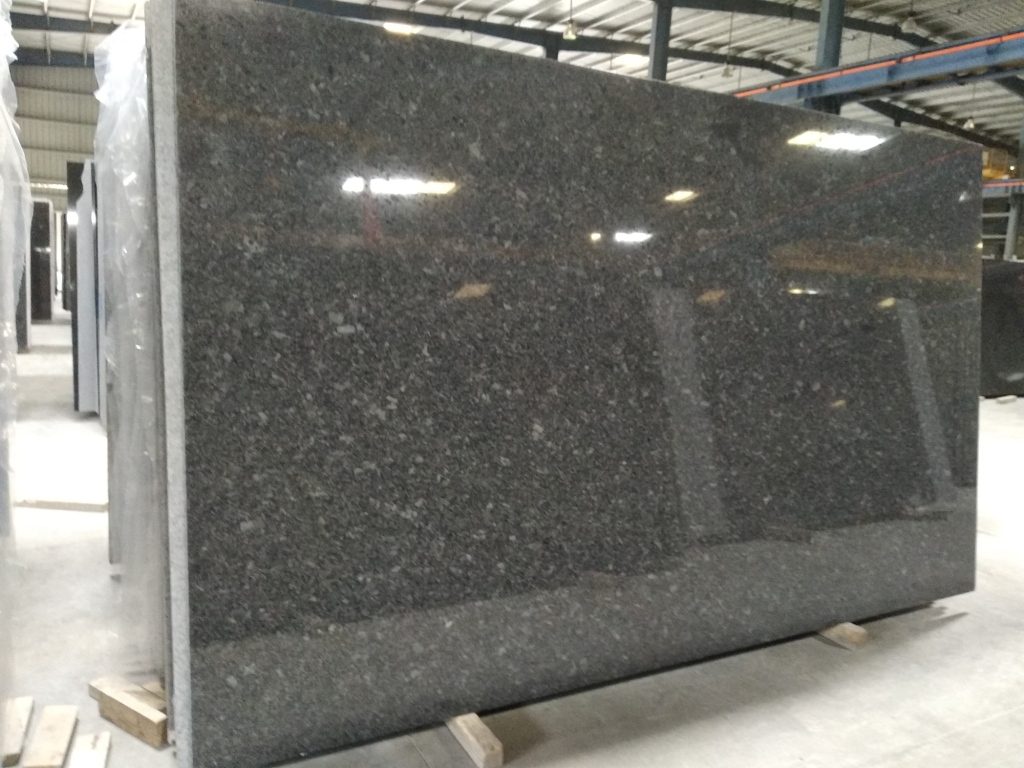 Colombo Juprana Granite – This granite features a magnificent mix of grey and beige-colored swirls and waves over its surface.
Red – Though you may not believe it, red color is also demanding for headstones making. There are many countries where red-colored headstones are quite popular. Here it is important to note that red granite is not a commonly found granite.
Some of the commonly found red granites are:
New Imperial Red – One of the widely export granite variants from India, this red-color granite features black and grey-colored speckles. Moreover, it comes in multiple sizes and finishes which means one can give a desired look to the stone.
Red Multicolor– Quarried from South India, this granite has an eclectic mix of grey, black, and white waves all over its surface. Not only for the headstone, but this granite is also a perfect choice for countertops, flooring, window sills, and others.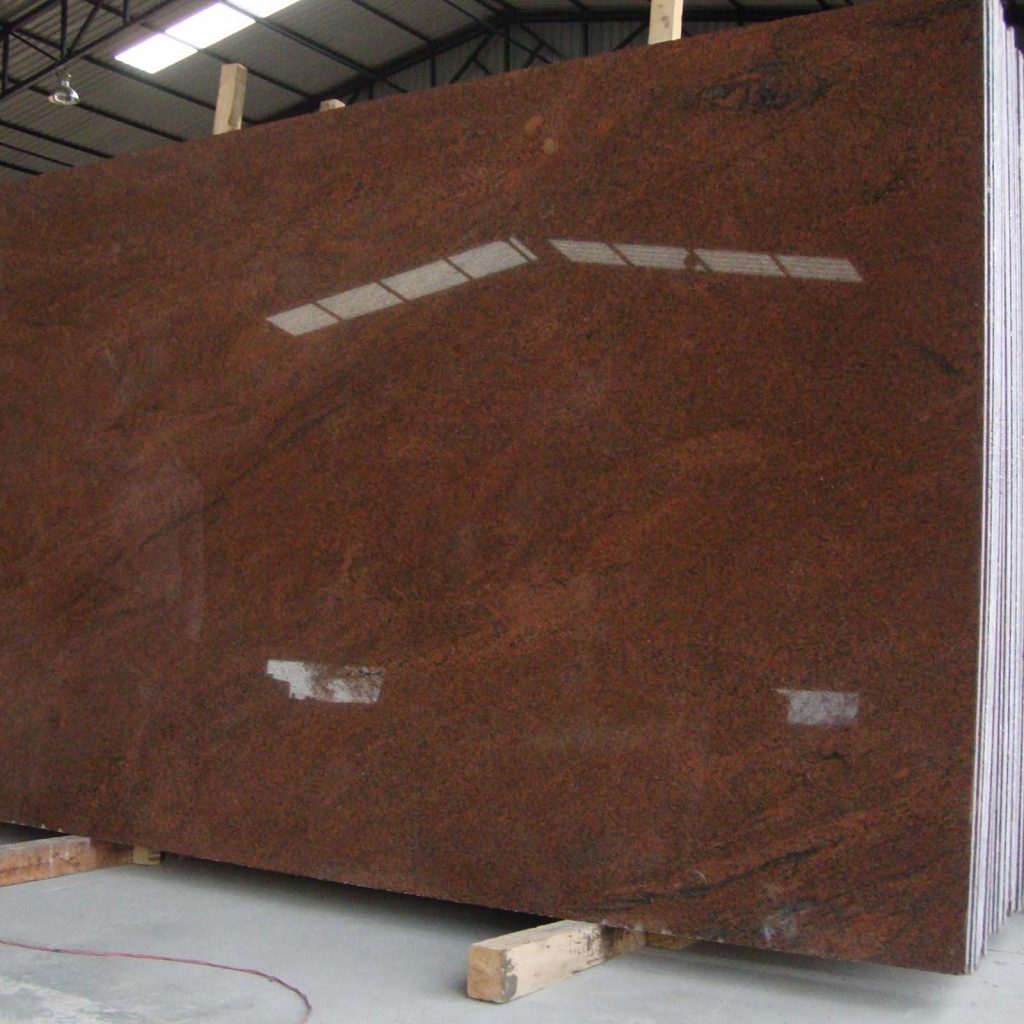 Smoka Red – Boasting an orange-colored background with grey and black swirls running over it, this red granite gives a distinctive visual appeal to the headstone even after years of installation. Get it at competitive rates from India.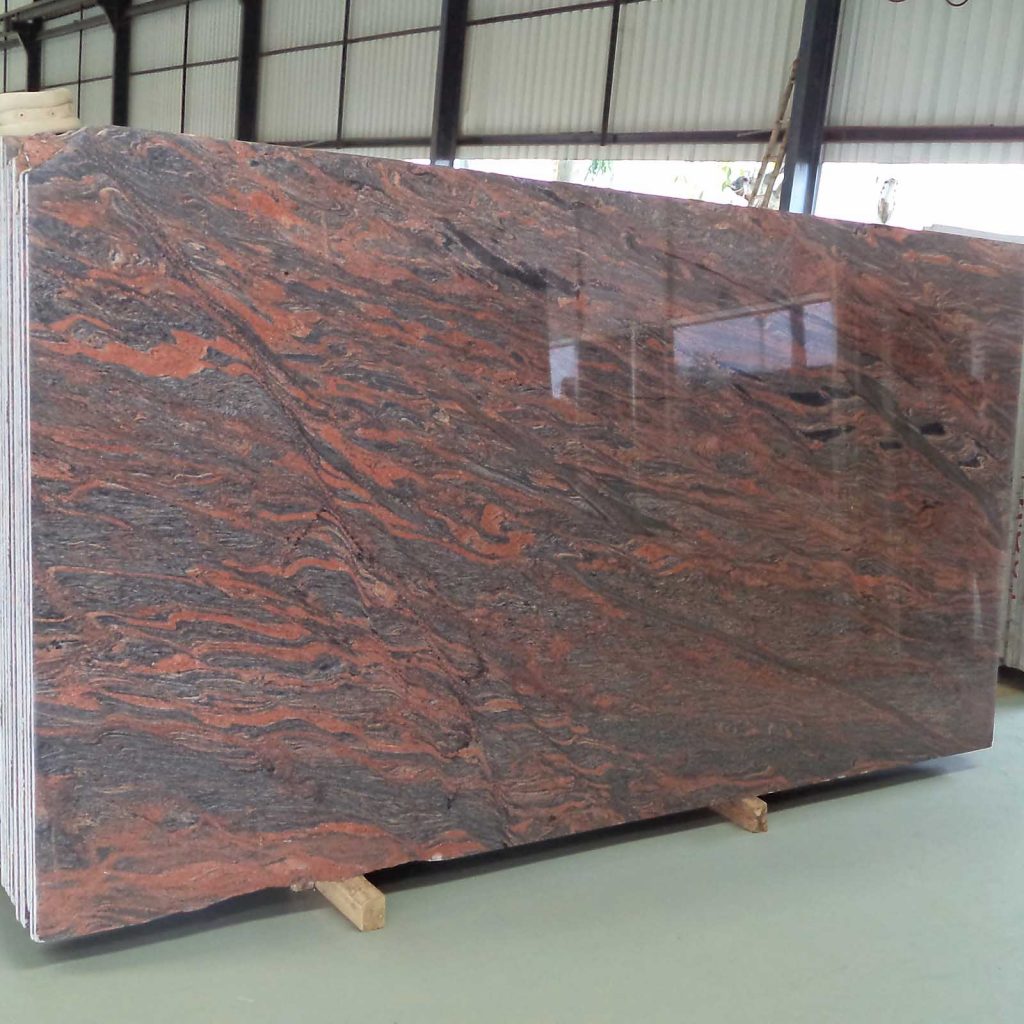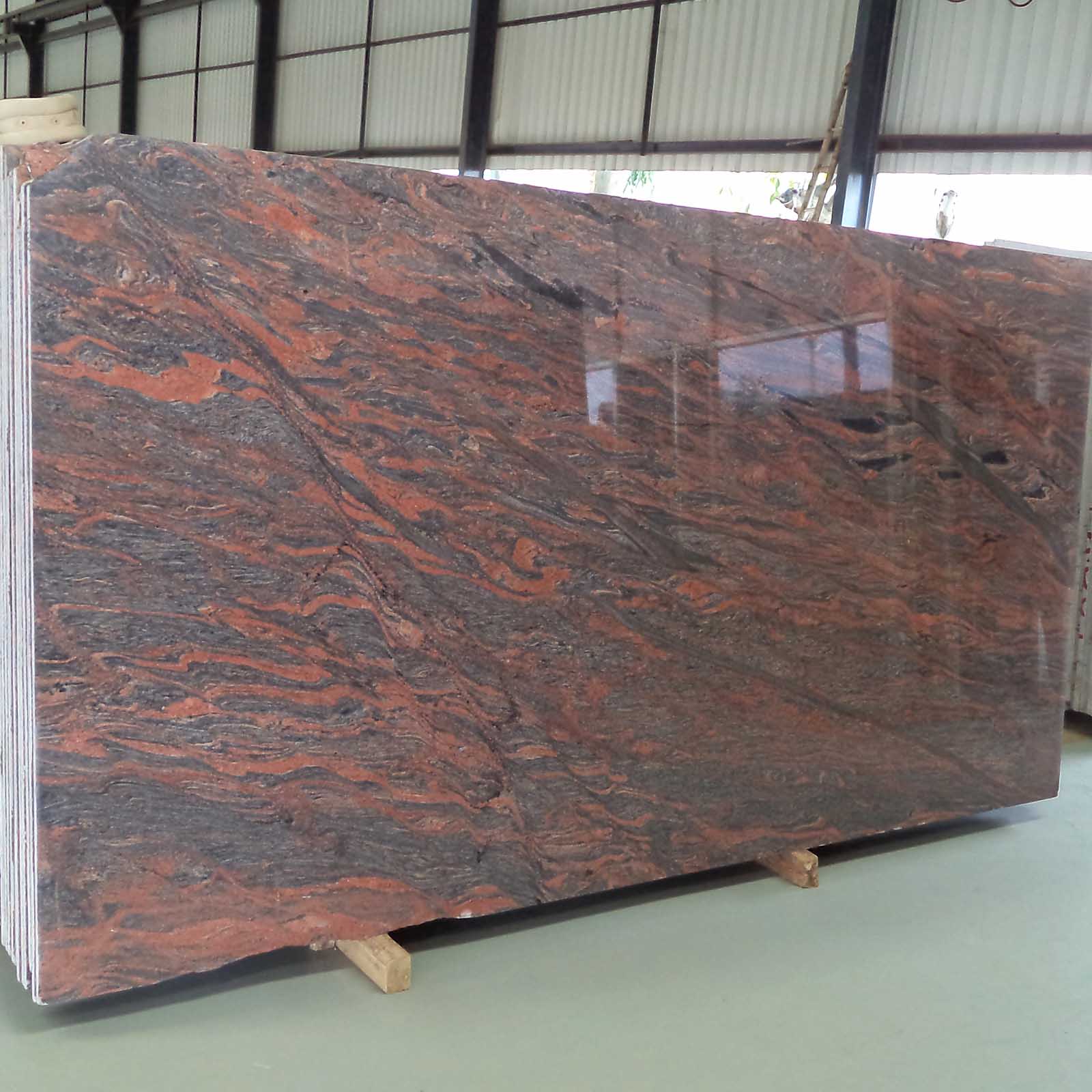 Blue – Blue is a color that is inherently associated with the power of nature. It is quite easy to understand the use of blue color headstone as nature has embraced the person in total. Below are some of the popular blue Indian granites:
Imperial Blue – Highlighting a soothing blue background and sparking grey, white, greenish-blue speckles, Imperial Blue Granite gives a royal look to the place like nothing else. Sourced from South India, this blue granite is quite popular all across the world.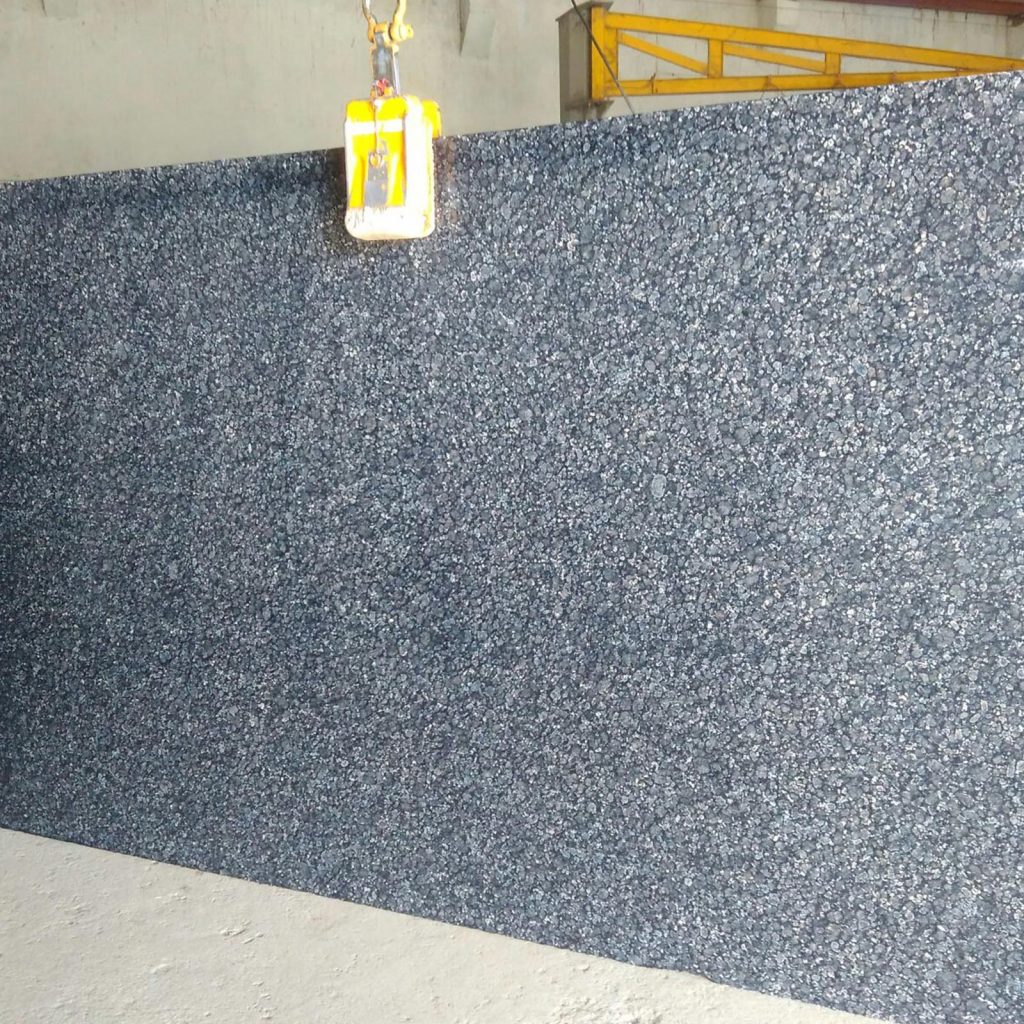 Himalayan Blue – Another popular blue granite from India is Himalayan Blue Granite, which features orange swirls and streaks over its light blue surface. Available in various sizes and thicknesses, this granite is exported to various parts of the world.
Topaz Blue – Highlighting an amazing mix of midnight black and steel grey colors, Topaz Blue Granite is primarily known for its astounding looks. It always remains a preferred choice of architects for applications like headstones, countertops, fountains, stairs, and flooring, etc.
Since the role of color is paramount in headstones, architects love to explore different color choices to give a special touch of love to the demise of a person. Fortunately, Indian granite comes in a wide range of colors and patterns and this is what makes it a favorable choice for headstones. There are many granite exporters in India that provide great quality products at competitive rates.