To be precise, it is not that India is one of world's leading manufacturers and exporters of granite only because it has large granite reserves. While it is a fact per se, but other factors equally contribute too. Red multicolor granite is such a beautiful product that garners your living space.  
How one can forget the impeccable quality of Indian granite with respect to strength, durability and other physical properties?! Another aspect to be considered is its availability in more than 150 colors, shades and designs makes it a preferred choice among granite importers worldwide.
Although there are so many Indian granite varieties to look upon, a few of them have been the apple of the eyes of global stone lovers for many years. One such variety from India is Red Multicolor granite, whose popularity is perhaps not going diminish anytime soon. In fact, its demand has only increased in the international granite market in the last couple of years.
While the advantage of superb quality does come with this Indian granite, its irresistible look is something that is worth the hype. Let's analyze this red Indian granite from different angles and find how easy it is to get for our homes.
Appearance
"Bold and beautiful" is just the right phrase to define the beauty of Red Multicolor granite. Its surface showcases an eye-catching blend of dark pink and red to light brown tones along with streaks in black, grey and white colors. This whole arrangement is magical enough to grab the attention of any onlooker.
Other Colloquial Names
Multi Red granite, Red Multi granite, Multicolor Indiano Rosso granite
Origin
It falls under the category of South Indian granite, whose quarries are majorly located in the Indian state of Karnataka.
Note
At Regatta Granites India, this granite is meticulously processed and finished as per the customer's requirement at its very own granite factory near Bangaluru, the capital city of Karnataka.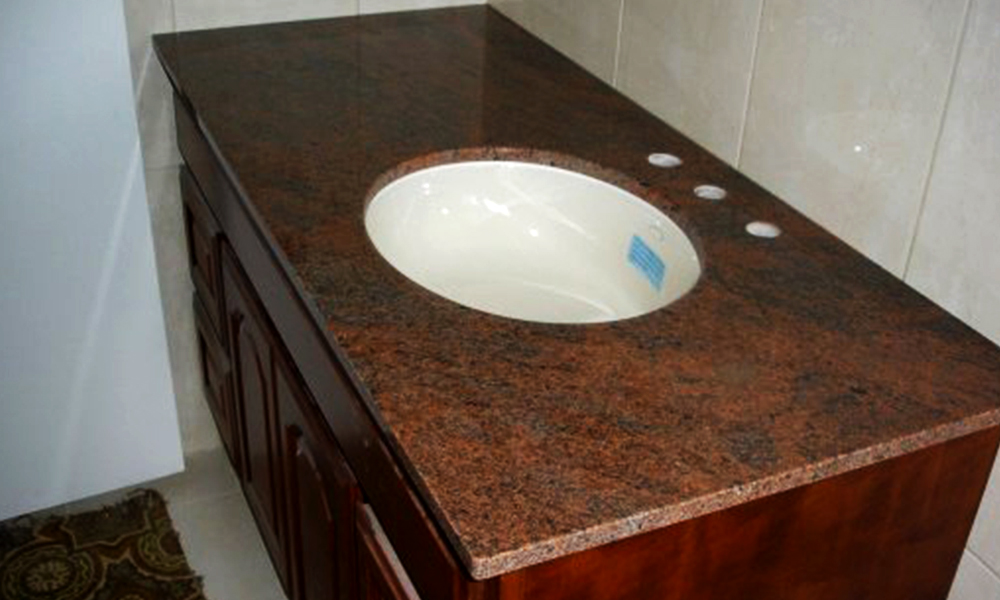 image source google
Uses
Just like many other granite varieties, this red stone is suitable for a host of installations. It is a wonderful material for kitchen counter tops and vanity tops, kitchen islands, feature walls, bathroom tiling, window sills, flooring as well as interior and exterior wall cladding. One can also use Red Multicolor granite for making steps, risers, monuments, fountains, fireplace surround, bathtub surrounds and tombstones.
Quick Tips:
In a creative way, you can also match this red stone with other

colors of granite

to boost the interior of your property.
Likewise, it can be innovatively matched with other interior components, such as cabinets and decorative elements to uplift the décor of your interior spaces.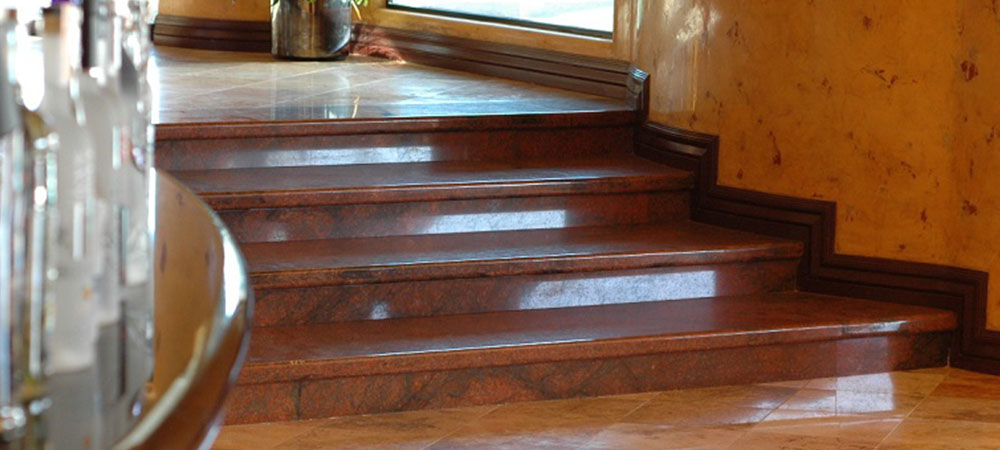 image source google
Available Finishes
Most finishes that are typical to Indian granite goes well with Red Multicolor. You can demand this granite in finishes like polished, honed, flamed, sandblasted, tumbled, sawn cut, bush-hammered, leather, bush hammered + brushed, antique (sandblasted + brushed), lepatora and rock faced.
Standard Products
Gangsaw slabs

– 260 x 160 x 2 or 3 cm
Cutter Slabs – 180 x 60 x 2 or 3 cm
Vanity tops and countertops as per the demand
Edge Profile
Machine or manual cut as per the demand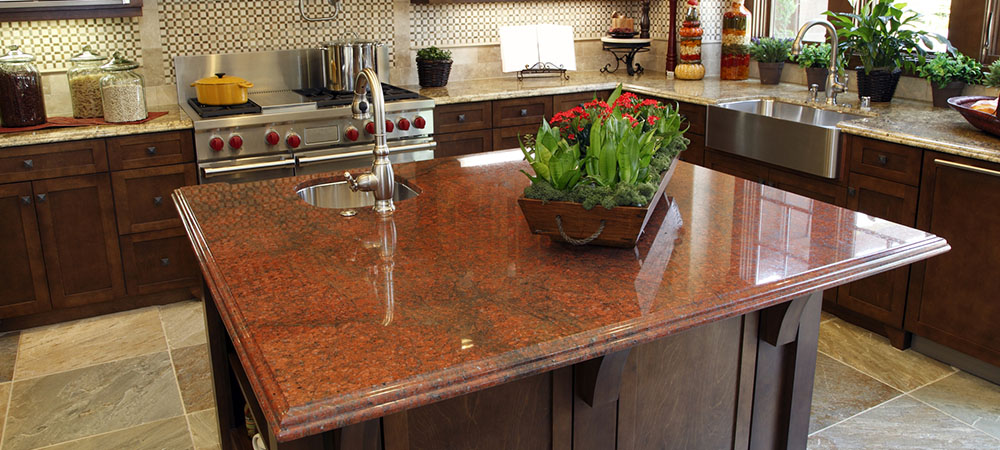 image source google
How to Get It?
It's easy! You just  fill the form here, and we will get back to you with a wealth of information, so as to make the process of purchasing Red Multicolor granite a piece of cake.
Minimum Order Quantity
One complete load of shipping container
On special demand, large blocks are also shipped depending on availability
Happy granite buying!