Blog
Regatta Granites India – Your Preferred Partner in Custom Granite Articles
October 16, 2023 admin
[Window sills, RIM stone, steps & treads, thresholds, flagstone]
In the field of architecture & construction, the trend of standardized products is over as today customization has taken over it. Be it designing outdoors or indoors, the need for customization has increased a lot over a few years. From custom flooring to unusual paints, and other décor elements, a high-end place is primarily known for its customized elements. This goes very much true in the case of natural stones. The days of typical natural stone elements are passed nowadays. Today, granite importers and architects make the use of custom granite elements like granite thresholds, window sills, RIM stone, flagstones to add both beauty and functionality to any architecture project.
When it comes to importing custom granite products, Indian granite manufacturers and exporters emerge as the best solution. Be it any kind of granite product, residential or commercial, premium or low-key, outdoor or indoor, countryside or beach-side, there are various custom granite products that tend to add more value to the overall results.
Conventional Usage of Granite
In most cases, granite is used for flooring purpose due to its hard-wearing capabilities. Since it is scratch-resistant, stain-resistant, it is also a favourite choice of construction companies for countertops. This is because countertops face regular wear and tear and it is always advantageous for them to become sturdier.
Popular Custom Granite Articles in 2023
If you look forward to decorating your indoor and outdoor areas with beautiful flowers, granite flower pots can do the wonders. Available in different types of Indian granite, these granite pots are extremely prevalent in countries like the USA, UK, Europe, and Australia. These custom granite articles are ideal for both residential and commercial settings. Be it any color, finish, size, and application, Regatta Granites India can supply best quality granite flowers pots to granite importers and other B2B granite buyers.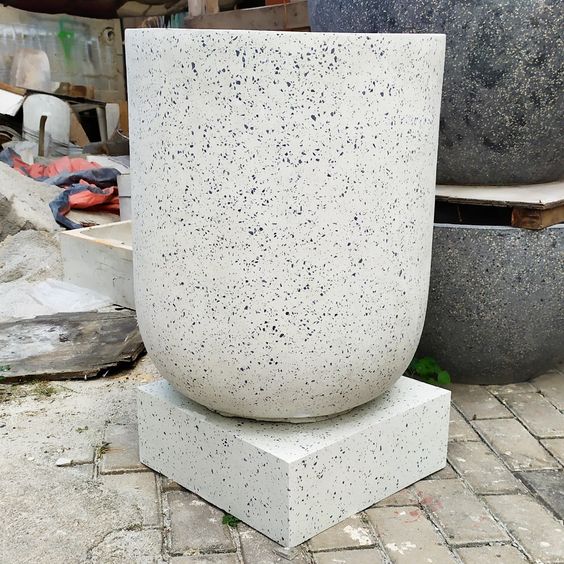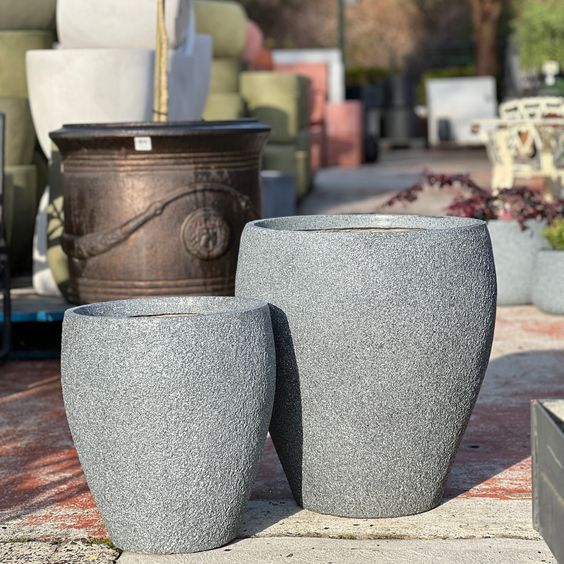 Granite vases are one of the most demanding custom granite articles from India. You can look at the image given in this post in which the piece is made of Absolute Black Granite. The best thing about these granite vases is that Regatta Granites India can help you design and export top quality granite vases made from different types of Indian granite in the required size, finish, and design.
The use of granite in décor applications is pretty common and this is where granite footballs emerge as the best choice. They look very much similar to the original footballs due to the high level of finish and treatment done to them. At Regatta Granites India, we have the necessary capabilities and skills to meet any kind of requirement related to granite footballs.
Granite fountains are either used in large residential projects or commercial project. Due to their excellent physical properties, granite fountains are immensely popular all over the world. We supply fountains made from Indian granite in various finishes. These fountains can be used for both residential as well as commercial establishments.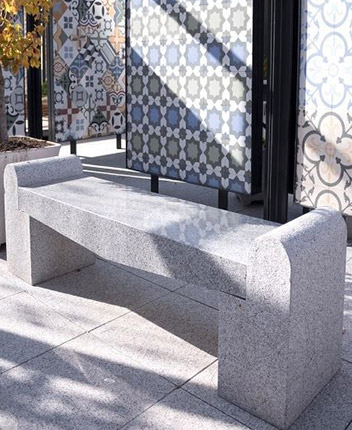 Apart from granite countertops and flooring, granite benches are also very popular in the Western world. Due to the higher sturdiness of granite, the natural stone remains a favourite choice for bench marking. We have a large collection of Indian granite that can be used to prepare granite benches for almost any kind of projects.
The list of custom granite articles doesn't just end here as there are several custom-made granite products available with us. All you need to do drop us an email specifying the product you exactly want. We have two manufacturing units where we make the use of advanced machinery to prepare finest quality granite articles for our clients.