It is frequently supposed that "The kitchen is the core of a home". The kitchen is the meeting place for families where family members cook, eat, socialize and amuse. All big, small, or medium-sized kitchens deserve a friendly space accompanied by a comfortable and ergonomic design of granite kitchen countertops.
It is usual that the kitchen design is critical to accommodate everyone around. The kitchen needs a room for placing cooking gas, washing utensils, having a meal, and sharing love and quality time. From floor plan to countertop plan and from walls to sinks in worktops, there are many things that need your consideration. Every kitchen faces some problems on a regular basis that can be eliminated by bringing granite into your kitchen and granite kitchen countertops are the best response to make things happen in your favor.
Things needed for making a kitchen quite family-friendly
Rich beauty, hard substance, not susceptible to scratches, durable, multiple shades, resistant to stains, and heat-resistance are some of the primary reasons that entice all granite lovers to get attracted to functional granite countertops. A family-friendly kitchen can make a big difference with meticulous and smart use of granite at kitchen walls, floors, backsplashes, and counters. Granite kitchen tops play a vital role in kitchen décor and functionality. Moreover, functional granite kitchen countertops should mingle flawlessly with your kitchen cabinets, flooring, and walls. Let's have a look at some crucial aspects that are mandatory for making the most out of a family-friendly kitchen.
Kid-safe corners of granite kitchen worktops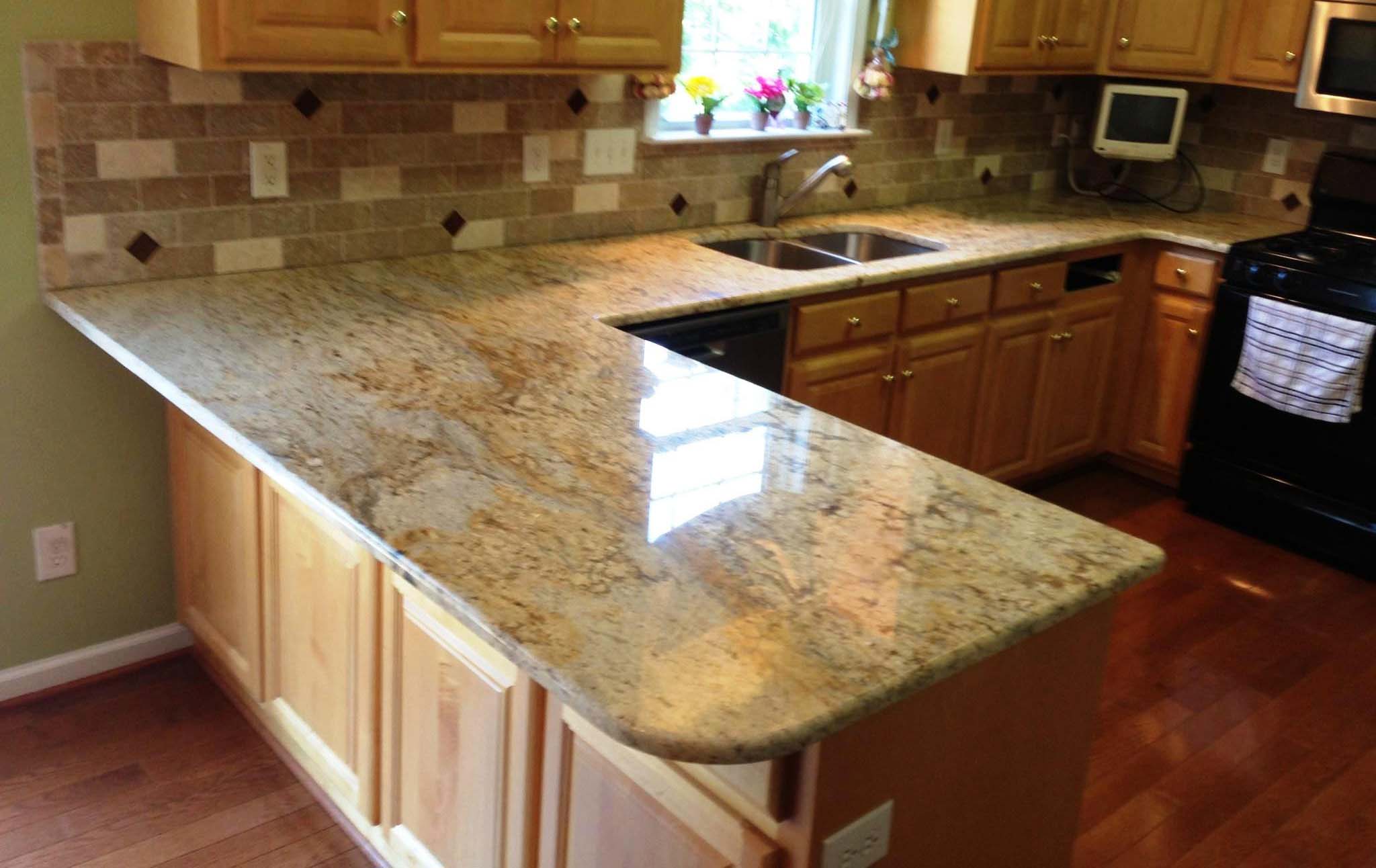 If you are seriously thinking of kids' safety as they frequently run through the kitchen. The best thing you can do is to opt for ergonomic countertops having rounded edges, not sharp corners. It will ensure freedom form possible bruises and wounds inflicted on children skin due to scratches.
Best advice: A granite countertop with rounded or curved corners.
Fuss-Free Countertops in family-friendly kitchen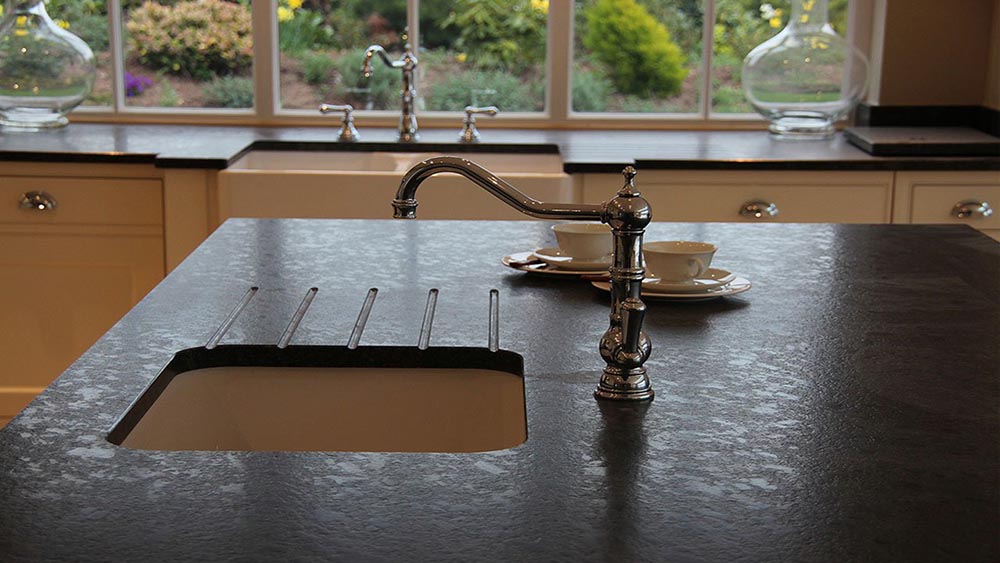 For dealing with family-friendly kitchen surfaces, it is vital that the countertop you choose should be durable and easy to clean. Simply opt for countertop material that resists fingerprints. It is possible only with leathered, honed, or tumbled granite. For having a fuss-free granite surface, you better take help from granite professionals.
Best advice: Try leathered finished granite that is functional.
Cabinets that disguise smudges
A sense of style incurs in a kitchen when it has superb cabinets matching well with the aura of countertops and milieu around. It will be good if the cabinets bear no sticky fingerprints. Stick to an antiqued, distressed or stained surface that conceals unwanted smears.
Best advice: Try honed granite slabs that match well with stained white oak cabinets.
Two-island territory to boost your kitchen's sociability
In order to enhance the functionality of the kitchen, it is vital that you have two islands: One for cooking purpose and other for serving meal. This way, you can stay in control and keep kids stay out of the work zone.
Best advice: Two granite islands and two sinks in between or at the corner.
Make your kitchen right for a mix and match look
A kitchen floor is the most vital part of the kitchen as it bears the burden of traffic regularly. That is why you should have a slip-resistant floor suitable for children or older adults. Remember that an upscale pantry with all modern kitchen amenities can catch all eyes. For a better kitchen layout or design, it is mandatory that you make your kitchen ideal for a mix and match look. It is possible only with superb color combinations. There are lots of popular colors for your granite kitchen countertops available in the competitive market. Let's go through some of the popular options that can upscale the aura of your kitchen.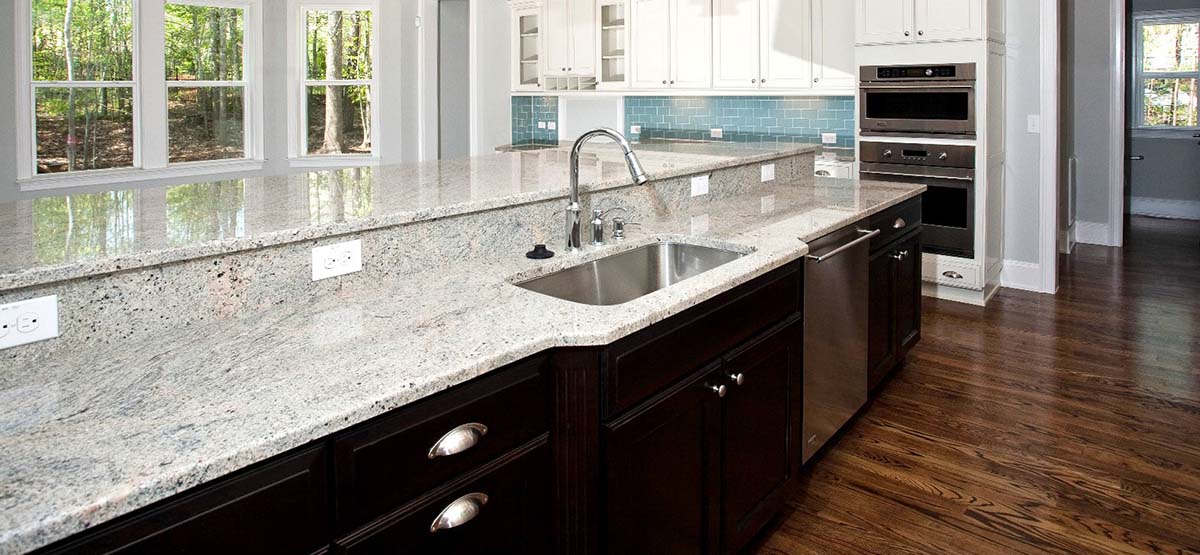 Most popular colors: White (New Kashmir white and Viscon white granite), black (Black beauty and black galaxy granite), and brown (Desert brown and tan brown granite) 
Color combination: White cabinets
and black countertops; white cabinets and white countertops, and wood cabinets with light counters
Countertop finish options: Polished, leathered, honed, and flamed
Countertop sizes: On demand
Granite countertop material is known for its timeless aura and appeal and turns into the central attraction of the kitchen. Properly finished and sealed granite kitchen tops are resistant to stains and absorb no liquids. That is why they play a prominent part in making a kitchen quite family-friendly.
Regatta Granites India is a bankable name in the granite industry that offers a big range of granite countertops for kitchens and supplies granite materials in more than 60 countries around the world.