The importance of granite stone in different residential and commercial construction projects is immense. The size of a granite tile or slab matters the most as dimensions of the stone make a stone product fit for different users. There are various determiners (size, weight, thickness, etc.) that help people select a granite slab as per their specific needs. Primarily, granite slabs come in gangsaw and cutter sizes. All construction needs are not the same, so are the preference of granite slab size. With this content, readers will know more about the prevalent standard sizes of granite slabs that are vital for a number of construction activities in all parts of the world.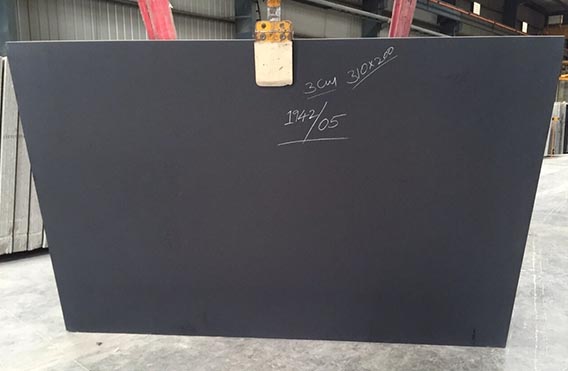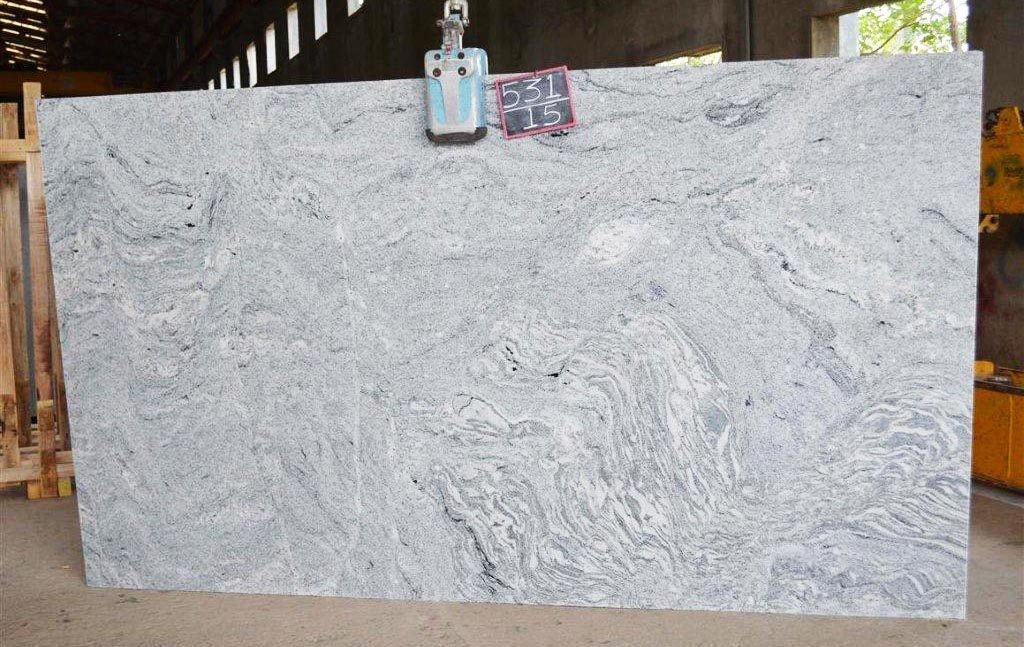 Granite slab dimensions: All you need to know about
The story of a granite slab starts when it is cut from a giant block into thick sheets of 1.8, 2, or 3 cm. The cutting of various sheets from a block depends upon the block size cut on different types of stone cutting machines. A bigger size of the block is likely to produce a big number of granite slabs. Remember that the size of the granite slab hinges on the machinery used and the size of the granite. Generally, there are three common types of granite slabs:
Gangsaw slab – This sort of slab type is procured with the help of multi-blade or multi-wire gang saw machines. Such machines are capable of cutting a slab into 280-340 cm length and 160-220 cm height. You can expect 2 cm and 3 cm thickness in this category.
Big cutter slab – If you are expecting such a big slab in cutter size, a multi-blade big cutter will make things happen. This machine can help you get a slab of 130 cm height and 220-330 cm length. 1.8, 2, and 3 cm are popular thickness types in this category.
Small cutter slab – This slab type is very popular for making kitchen countertops. This sort of slab is made using a small vertical multi-blade machine. Such a machine can induce a slab of 65-100 cm height and 180-330 cm length with 1.6, 1.8, 2, and 3 cm thickness.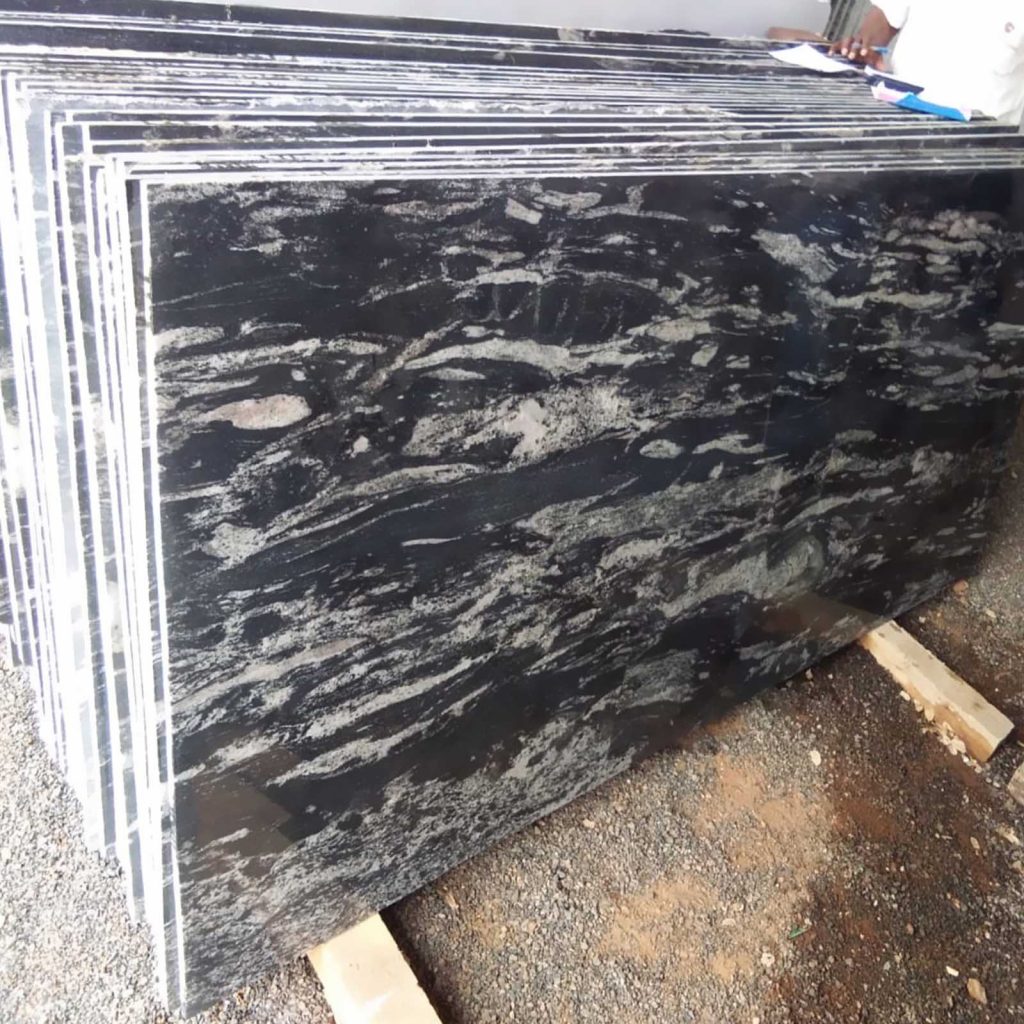 Granite slab thickness and dimensions
A granite slab is also measured in length and width. Indian granite suppliers offer 9 to10 feet (274-304 cm) long slabs in terms of length. They also offer 5 to 6 feet (152-182 cm) wide slabs in terms of width. When it comes to having the standard thickness of granite products, 1 to 1/4 inch (3 cm) and 3/4 inch (2 cm) are two main types of granite slab thickness. As far as the usage of granite slab as per thickness is concerned, the following options are widely preferred by B2B buyers in any natural stone market.
Kitchen tops and islands – 1 to 1/4 inch (3 cm)
Bathroom vanity tops – 3/4 inch (2 cm)
For granite slab prices or granite slab cost, B2B buyers need to get in touch with an ISO-certified granite slab supplier dealing in a big range of colorful granite slab products.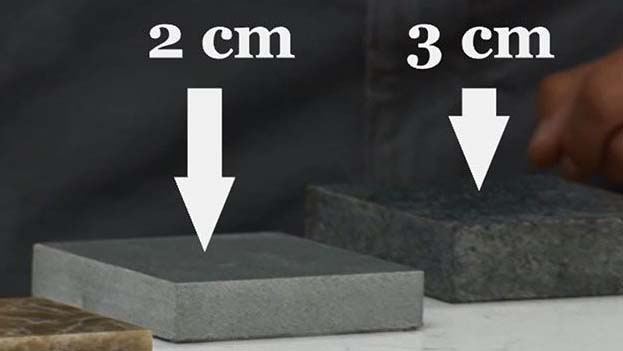 Custom and standard granite slab size
There is no dearth of slab sizes in the Indian granite market. B2B buyers buy both custom and standard size granite slabs to satiate their business prospects. When it comes to sticking to standard sizes, buyers can expect the following sizes:
Cutter slabs – 180x60cm
Gangsaw slabs – 260x160cm
At a bigger level, slabs are sold in standard sizes. But buyers can get their choice size as per their professional needs. They can have both granite cutter slabs and granite gangsaw slabs cut and processed as per customer specifications. Note that the largest granite slab size can be up to 340 cm. Generally, the following are some most common and popular sizes of granite slabs a buyer can expect in the Indian granite market.  
Popular sizes
40-90 cm x 90-120 cm
40-90 cm x 120-180 cm
65-90 cm x 180-330 cm
120-125 cm x 220-330 cm
160-210 cm x 280-340 cm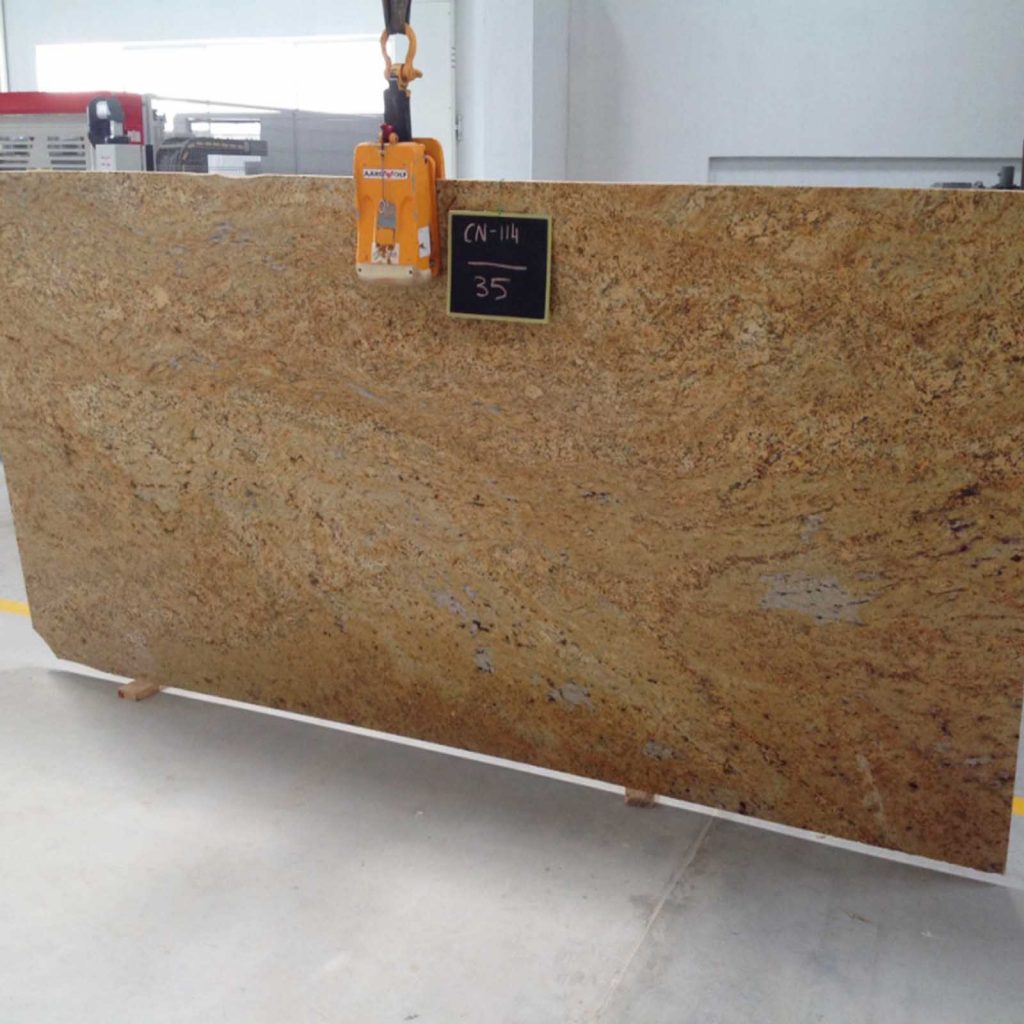 Granite slab weight
Black, red, white, green, yellow, pink, gold, and brown granite slabs are the most demanded options for cutter and gangsaw stone. People who deal in the trade of granite selling and buying easily understand how large a slab of granite is. All B2B buyers know what common sizes of granite slabs are available in different granite markets.
Thicker slabs – 19 pounds per square foot approximately
Thinner slabs – Less than 13 pounds per square foot approximately
There are lots of granite slab exporters and manufacturers in India that deal in the selling and supplying of premium, standard, and commercial quality stone products. As far as granite slab prices are concerned in terms of India, Indian granite suppliers offer both gangsaw and cutter slabs at highly competitive prices.
Remember that there are some granite exporters and suppliers that offer granite slab residues in non-standard sizes. These residues are less expensive than standard granite slabs. Such stones are considered fit for smaller projects like bathroom vanities, kitchen islands, back splashes, table tops, or work tops. Primarily, these residues are remaining pieces of giant size slabs that are left over from standard slabs.