In the list of Indian white granite stones, Alaska White granite is an outstanding stone with light backdrop coloring and warm hues. Ideal for both indoor and outdoor construction activities, this stone is widely used for floors, walls, countertops, vanitytops, etc. Although Alaska white is an expensive granite product, yet the features of beauty, flexibility, and durability make the stone worthy. The thing that makes Alaska White granite a superb stone product among a variety of white granites in India is the ability of the stone to work well with different color schemes and designs. With this content, you will be able to know more about the features, facts, looks, quality, compatibility, and benefits of this white stone.
Quick Facts about Alaska White Granite Stone
If you are looking for a few reasons why you should buy Alaska white granite products, the following are some key advantages that most homeowners can avail after buying this product. These include bright background, compatible with variety of color schemes, contrasting mineral pattern, stunning color, and durable and long lasting.
Real name: Alaska white granite
Additional names: Ice Brown Granite, Alaskan White Granite, Branco Alaska Granite, White Alaska Granite, Bianco Alaska Granite
Color: White
Destination of origin: South India
Surface finishes: Polished, lepatora, honed, bush-hammered, brushed, flamed, and leather finish.
Edge finishes: Machine-cut
Surface Description: Striking surface with an attractive mix of frosty white and pale silver with warm and onyx hues
Alaska White Granite - Look
Among various granite colors, white and black hues catch all eyes. When it comes to choosing a particular white color that is a perfect mix of beauty, design, tones, and pattern, Alaska white granite offers a rich, light, and modern feeling. Interestingly, it is a light-colored stone with darker minerals dispersed throughout the surface of the stone.
Available in the form of rough blocks, processed tiles, slabs, or vanitytops, two Alaska White stones may vary in appearance. Moreover, the uneven dispersion of neutral hues creates a pleasing pattern. It is possible that the neutral hues can be lighter or darker in appearance due to the presence of brown, grey or black hues. The bright, glowing backdrop of the stone simply mixes well with shades of silver and white.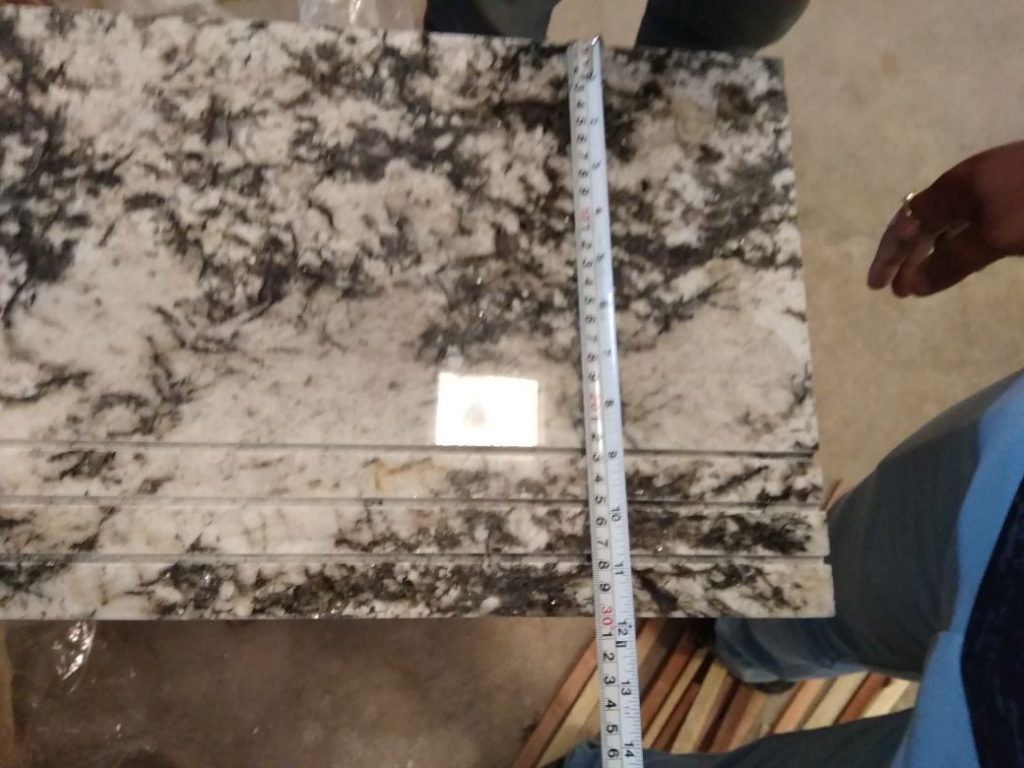 Alaska White Stone Quality
Like other granite types, Alaska white stone also comes in three different quality types: Premium, standard, and commercial. This granite stone is also called "Ice Brown granite" owing to a predominant tint of brown spread on the surface of the stone. Alaska White stone in the premium quality segment is the first choice of most homeowners who prefer granite slabs with a lighter backdrop and even coloring. Remember that premium slabs are produced for import purposes and sold at a higher price. If buyers are interested in buying a stone that has a lesser bright background, commercial-grade Alaska white granite stone can make things happen. This quality stone is likely to have uneven veins on its surface.
Standard (Level-2) quality granite stone
Clear colors with interesting patterns; not so unique; tougher and durable; and 3/4-inch thickness size
Commercial (Entry-level) quality granite
Low-grade or second choice granite; less color variation; excess soft minerals mixed into the stone; 5/8 inch (15-16 mm) thickness size, and granite on a budget
Premium or top (Level-3) quality granite
High-quality with rare color, appearance, and pattern; most beautiful granite, and 3/4-inch thickness size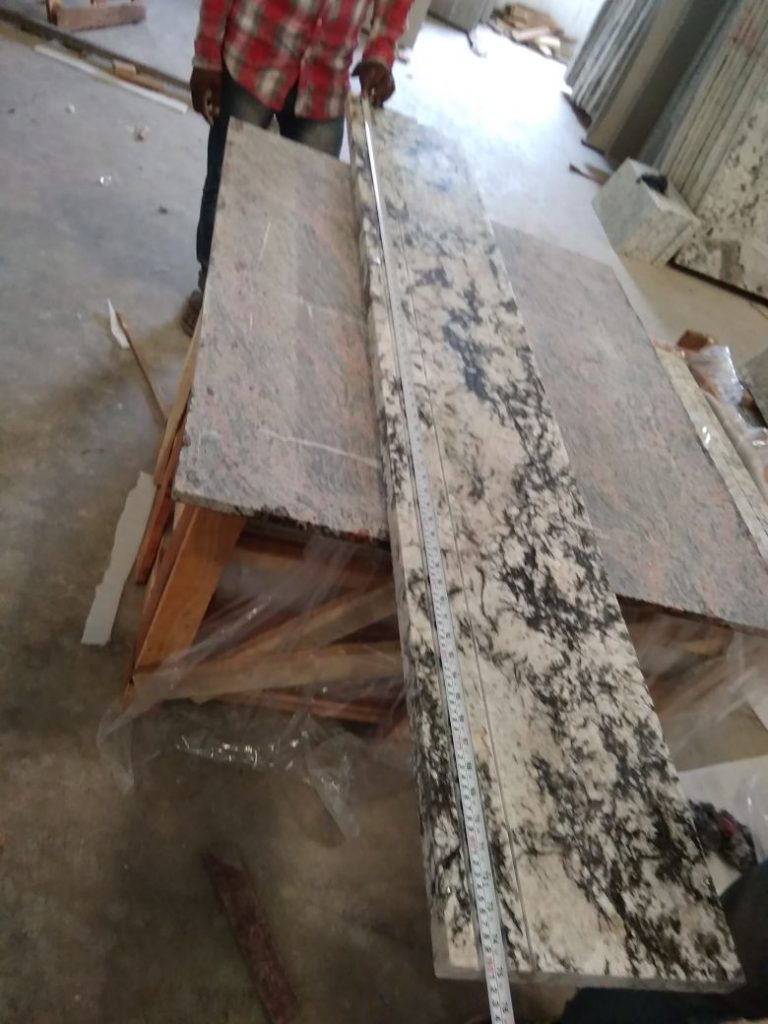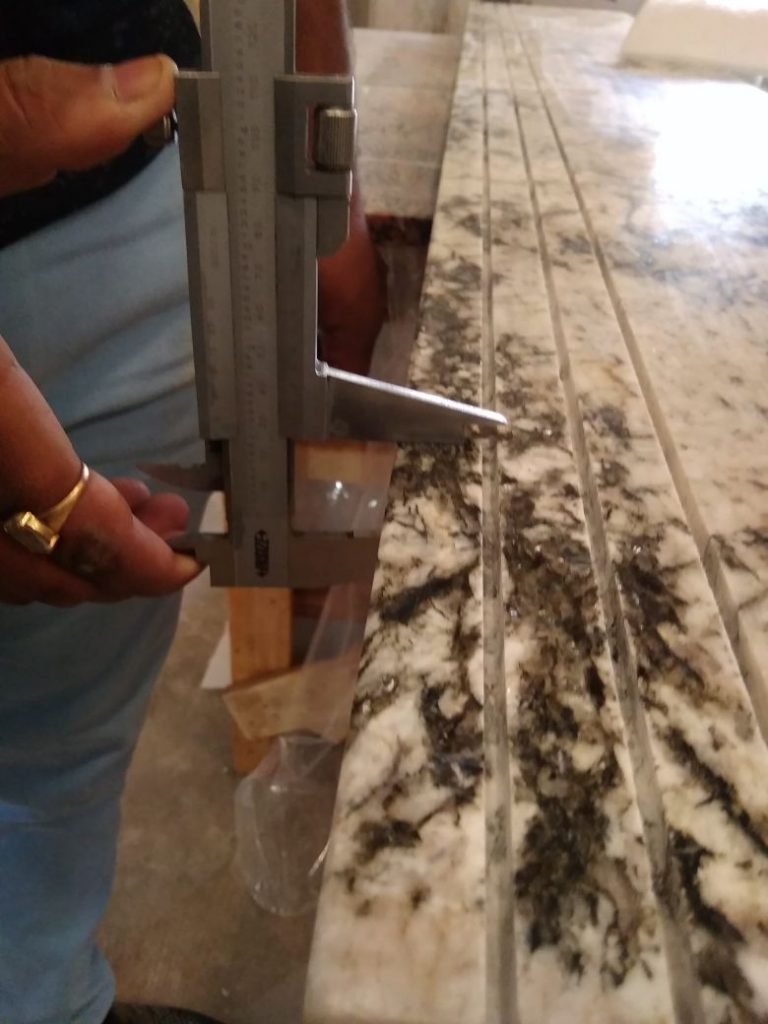 Alaska White and kitchen cabinet colors
In recent years, white granite has become a part and parcel of a large number of homes in the United States, the UK, and European countries. In the category of white granite, Alaska White granite is the first choice of all homeowners for various applications. It is a fact that cabinetry matters the most in the kitchen and bathroom. That is why the color of the countertop should be matched with cabinetry and walls around. So, Alaska white granite stone is such a great option for pairing the best with kitchen cabinets. When it comes to sticking to cabinets that match well with Alaska white granite, the following colors give you an edge.
Black, blue, and brown cabinet
Light and dark grey cabinet
White and off-white cabinet
The thing that brings Alaska white granite slabs and tiles to your home is that it really works well with many color schemes and designs. Generally, colors like off-white, coffee, grey, black, or blue match well with white color countertops and vanity tops. Homeowners who prefer a crisp, clean look in the bathroom or kitchen can go with Alaska white granite.
These cabinet color choices offer an alluring ambiance around and nice contrast. Moreover, the pattern of the stone adds aesthetic appeal to space.
Available Alaska white products
Countertops and vanity tops – Custom sizes
Cutter slabs – 180 x 60 cm up in 2 & 3 cm
Gangsaw slabs – 260 x 160 cm up in 2 & 3 cm
Tiles – 30×30, 30×60, 60×60 cm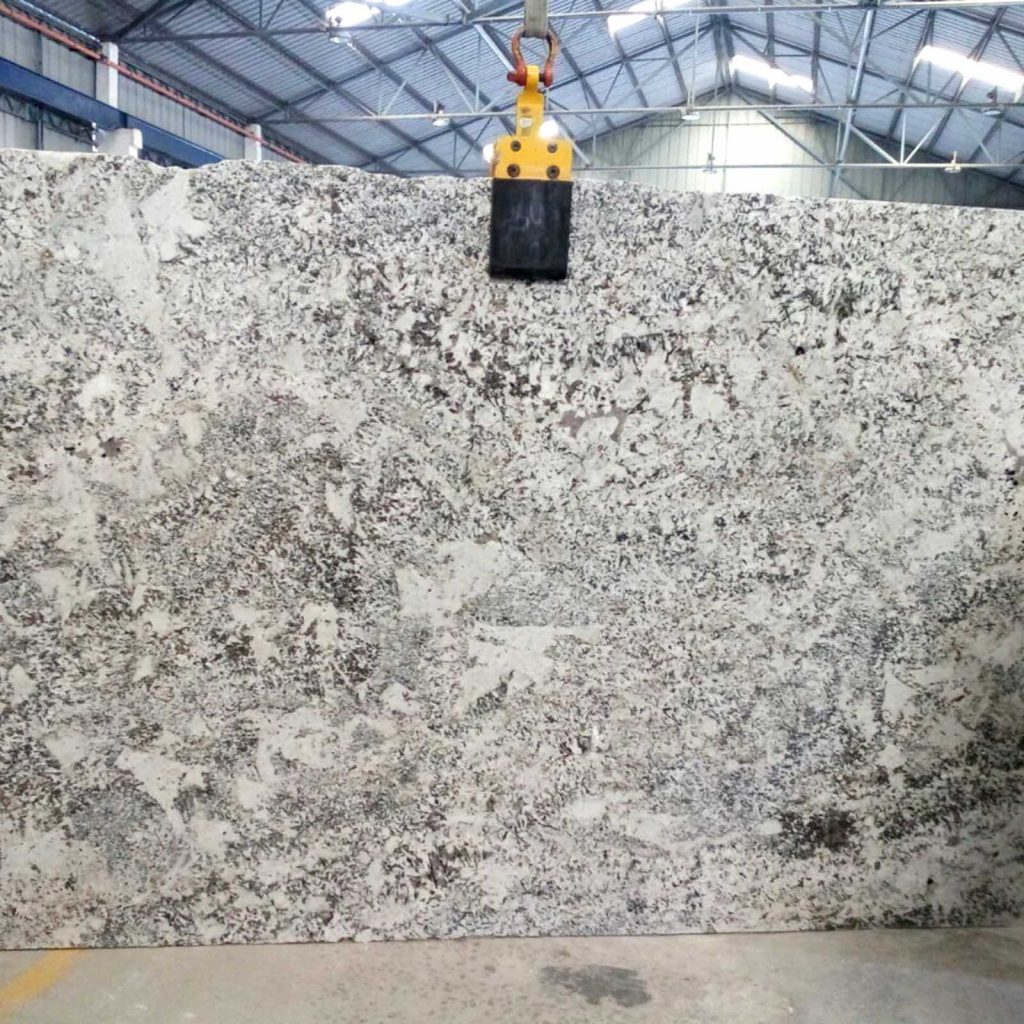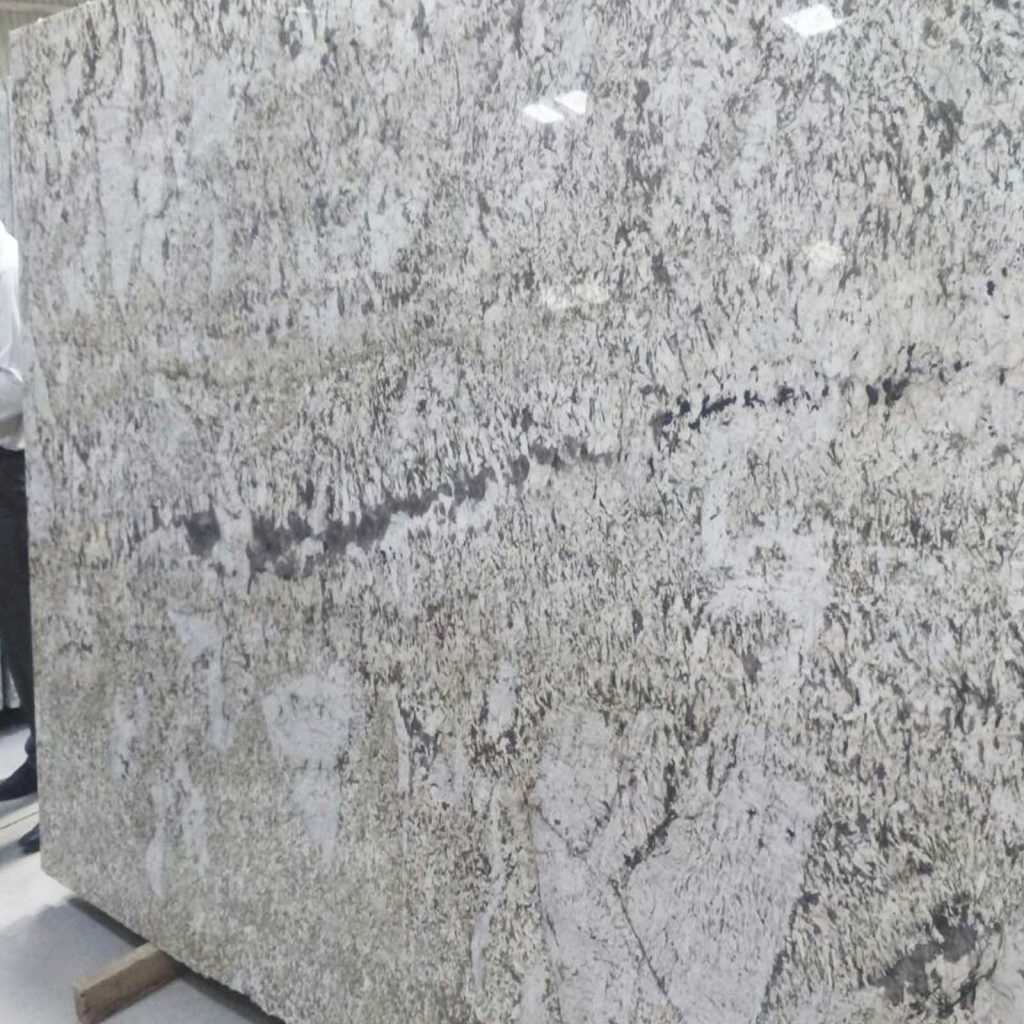 In India, there are lots of certified granite suppliers and exporters offering B2B buyers granite solutions. Indian granite companies are capable of catering to the changing needs of global customers professionally.